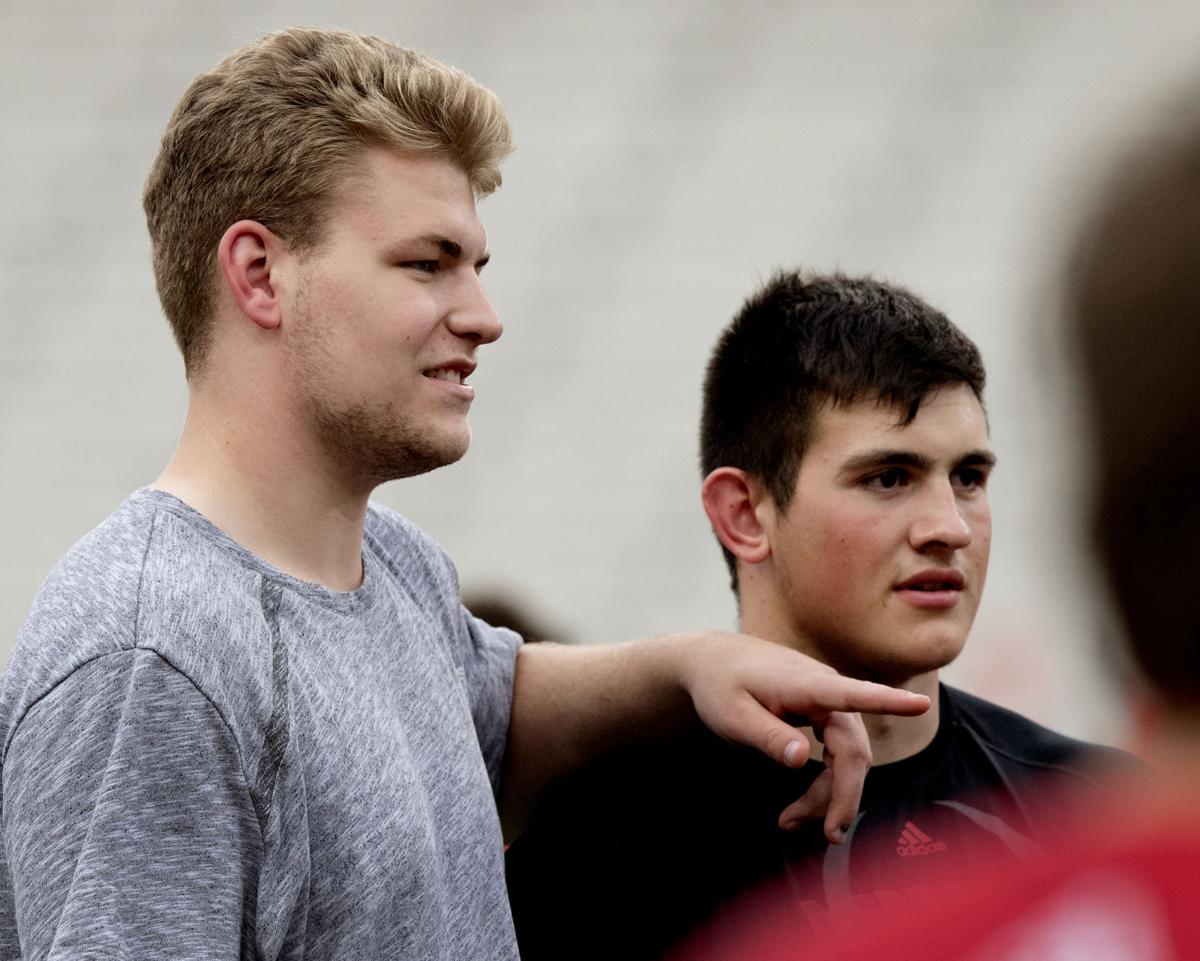 As the scheduled Aug. 7 start to Nebraska's preseason camp approaches, Husker Extra is counting down the 30 most intriguing players on the roster.
This isn't best player or most important. As a list based on intrigue, it skews a bit toward youth and new players, but there will be plenty of established contributors, too.
No. 27. Ethan Piper, OG, rfr. 
Some people surely have forgotten this fact about Piper. But others remember.
As Nebraska football fans monitor Piper's development, they perhaps keep in the back of their minds that Iowa recruited him hard. 
In the spring of 2018, he was set to take an unofficial visit to Iowa City, but then Nebraska offered him a scholarship and he canceled his trip. He grew up wanting to be a Husker. His heart was with the Huskers, he told the Hawkeyes. 
It's possible in 2020 that Piper could play a prominent role in beating Iowa, and whoever else ends up on a schedule in flux because of the coronavirus pandemic.
A redshirt freshman from Norfolk Catholic, Piper is among a handful of players who could be involved in August in an intense battle for the starting job at left guard. 
Senior Boe Wilson and junior Trent Hixson each have plenty of starting experience at guard. Junior Broc Bando could be prominent in the mix. But don't count out the 6-foot-4, 300-pound Piper, who may be the best athlete of the bunch.
In fact, Piper arrived on campus last summer apparently set to begin his career as a defensive lineman. He had 103 tackles and eight sacks as a high school senior. But Husker coaches before preseason camp last summer moved him to offense. The initial plan was for him to compete at center.
NU offensive line coach Greg Austin has described Piper as "a very, very cerebral kid." So, he's smart and extremely athletic for a human his size. Yes, intriguing. Iowa apparently thought the same. 
Be the first to know
Get local news delivered to your inbox!