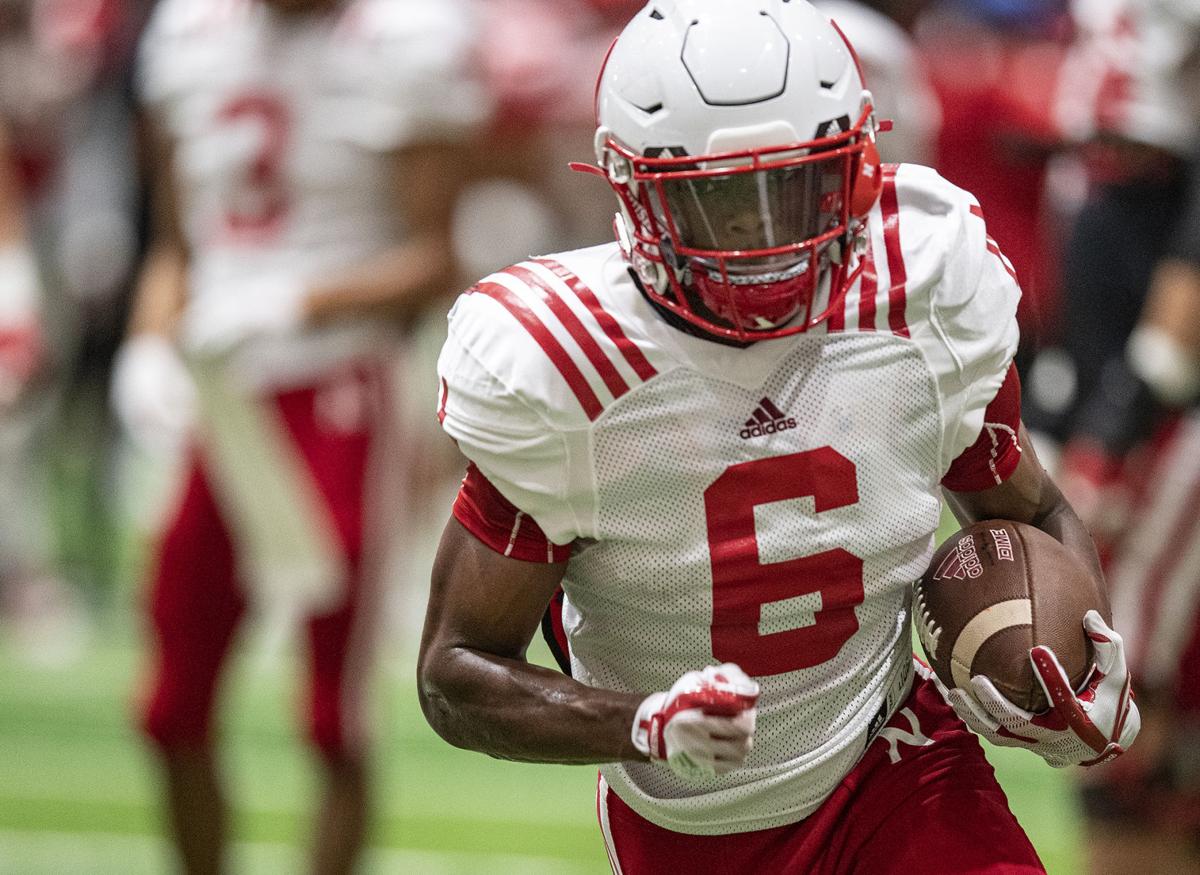 As the scheduled Aug. 7 start to Nebraska's preseason camp approaches, Husker Extra is counting down the 30 most intriguing players on the roster.
This isn't best player or most important. As a list based on intrigue, it skews a bit toward youth and new players, but there will be plenty of established contributors, too.
No. 18, Rahmir Johnson, RB, rfr.
So, when Rahmir Johnson last season told reporters he was one of the two or three fastest players on the team, it raised eyebrows.
He also put senior cornerback Dicaprio Bootle and former Husker wide receiver Mike Williams near the top of the list.
They haven't raced, said Johnson, a 5-foot-10, 185-pound running back from Oradell, New Jersey.
However, "Anytime they're ready, I'd be down," he said. 
If you're a Nebraska fan, you have to appreciate such a high level of confidence, especially in a player whom the Huskers need to raise his game in 2020. To be sure, it's very possible Johnson could be the top backup behind Dedrick Mills, a 5-foot-11, 225-pound senior who last season rushed for 745 yards (5.2 per carry) and 10 touchdowns. If Johnson improves significantly, perhaps he could make a run for the starting job.
He retained his redshirt by appearing in four games in 2019. He rushed 21 times for 64 yards (3.0) and a TD while adding one reception for 12 yards.
Nebraska running backs coach Ryan Held last week said Johnson has put on 10 pounds or so of good weight this offseason and is past a minor groin injury that nagged him at times over the course of his first collegiate year.
"I'm excited about what we can get out of him," the coach said. "He's obviously a very smooth runner and he's worked on some things this offseason, running routes and catching the ball, which is something that's very important for all of the guys but specifically for him." 
Held also had words of praise for incoming freshmen Marvin Scott and Sevion Morrison. But Johnson has a season in the system. That should give him an edge on the rookies. And, yes, Johnson's high-end speed could be very useful in Scott Frost's fast-paced offense.
As we all know, speed intrigues.
The list
Be the first to know
Get local news delivered to your inbox!