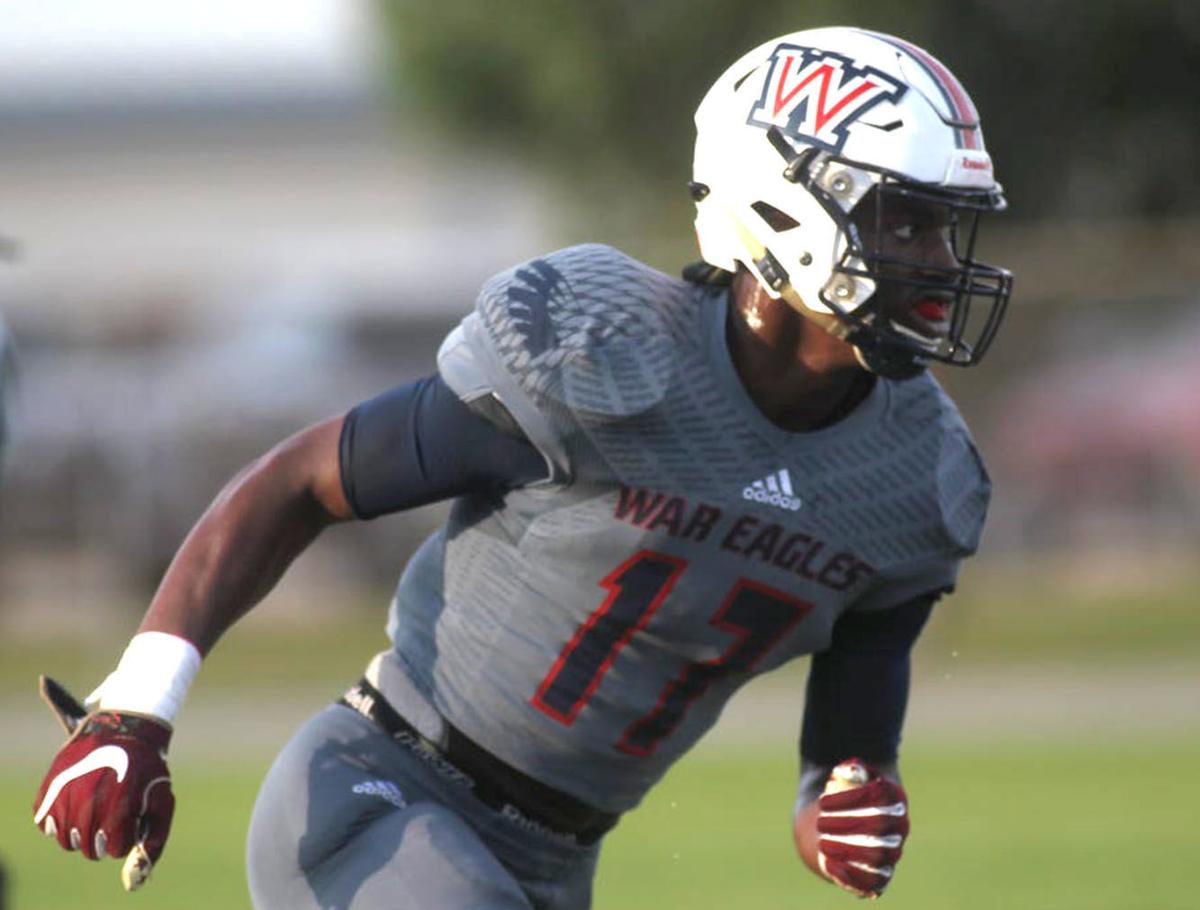 As the scheduled Aug. 7 start to Nebraska's preseason camp approaches, Husker Extra is counting down the 30 most intriguing players on the roster.
This isn't best player or most important. As a list based on intrigue, it skews a bit toward youth and new players, but there will be plenty of established contributors, too.
No. 17, Keyshawn Greene, ILB, fr.
A good reminder here that just because a player is on the Most Intriguing list doesn't mean he should be expected to necessarily be making big waves from Day 1 in 2020. That's Keyshawn Greene, a player who arrived this summer as a true freshman and might well need some physical development, but who its hard not to squint and wonder what might be in store.
The 6-foot-3, 210-pound inside linebacker was long committed to Florida State before, in the midst of coaching turmoil there last fall, he got on an airplane for the first time in his life and took an official visit to NU. That led to a commitment and what on paper looks like a heck of a steal out of the Sunshine State for the Huskers.
"You can't bank on those every year because he was committed to Florida State and a coaching change happened and it opened his eyes a little bit," inside linebackers coach Barrett Ruud said this spring. "… Getting a guy like that that's a football guy first and then is an extremely versatile athlete, that was a huge win for us."
Greene can flat-out run. He clocked a 4.49-second 40-yard dash at a camp in Florida and was considered one of the fastest linebackers in the Southeast for the 2020 class. This week, defensive coordinator Erik Chinander mentioned him among a group he hopes can make the Huskers five or six deep at inside linebacker. That would be a nice first step. The central source for the intrigue here isn't so much what the depth chart looks like the first week of September this year, but rather that athletes like Greene have been the exception rather than the rule in Lincoln in recent years.
The list
Be the first to know
Get local news delivered to your inbox!