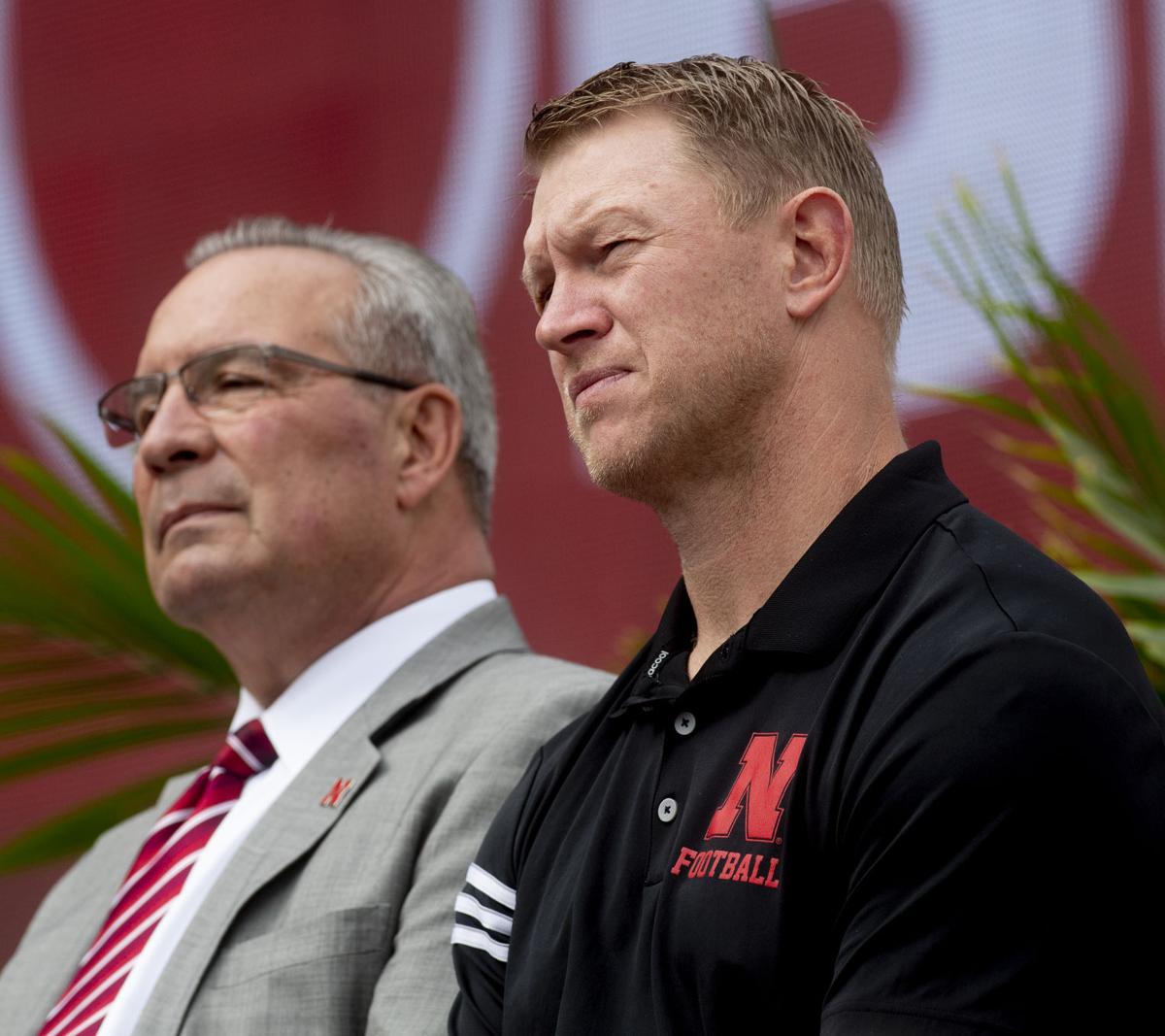 The Big Ten made a big splash Wednesday, and there's still another sizable one to come.
It likely will release a full football schedule within the next few days. 
On Wednesday, it revealed general parameters, and Nebraska athletic director Bill Moos described it as a "sound plan." 
Each of the 14 teams will attempt to play eight games in eight weeks, leaving no wiggle room before the Big Ten championship game Dec. 19. That weekend also will feature an extra cross-division game for each school, with same-seeded teams in each division squaring off. 
The Big Ten is scheduled to complete its season before Dec. 20, the day the College Football Playoff committee selects its four-team field.
"I was pushing and hoping, as was (UNL Chancellor) Ronnie Green, that we could have (the start of the season) on Oct. 16-17 so we could have a break," said Moos, a member of the conference scheduling subcommittee. 
Starting the season the weekend of Oct. 16-17 was seriously considered by the Big Ten Council of Presidents and Chancellors. But Green said Oct. 23-24 was the choice based partly on availability of the rapid-testing component of the conference's COVID-19 protocols.
Said Moos, "We're being very cautious with regard to the medical piece of all this." 
Wisconsin athletic director Barry Alvarez, chairman of the scheduling subcommittee, confirmed to ESPN that the group presented a model that started the weekend of Oct. 16-17. The conference presidents and chancellors "decided another week before the season may answer more questions and allow us to be prepared better."
Teams will play four games at home and four on the road. They'll play every team in their division as well as two cross-over opponents before ending the season in the seeded contest. 
"I think that brings a little bit of a unique aspect to the season, and also allows all of our teams to get nine games in," Moos said. 
He said it's possible the team with the better record would play host to the ninth game. It's also possible the ninth game would be played in a domed stadium, as cold weather could be a factor.
He said he pressed on all the schedule models for Nebraska to play on Black Friday, hopefully against Iowa. 
"I think we'll have that answer within the next two or three days," he said.
Alvarez emphasized the importance of formulating a schedule that would be judged as "meaningful," particularly by the players.
"You have a number of players that are trying to make a decision whether they're opting in or opting out, so we wanted to make it a meaningful season for all of them," Alvarez said on BTN. "Nine games was what we felt was very meaningful."
Green thanked Nebraska players and coaches for persevering through a pandemic that's created an enormous societal challenge. They've made it to a point where there's a path forward, Green said. 
"It's absolutely a big deal to be able to return to competition," he said.
Moos expressed ample satisfaction that Nebraska players now have a schedule on which to focus, and soon will have an opponent on whom to direct their energy.
"That is very, very important," he said. "They grew up, they dreamed, they worked to come to a place like the University of Nebraska to play in the big time, in one of the premier programs in football history. Now they're going to get to do that. Not as they had hoped, with 90,000 in Memorial Stadium. That will come back in time. 
"But they're going to be able to play, and that's going to be so valuable to everyone."