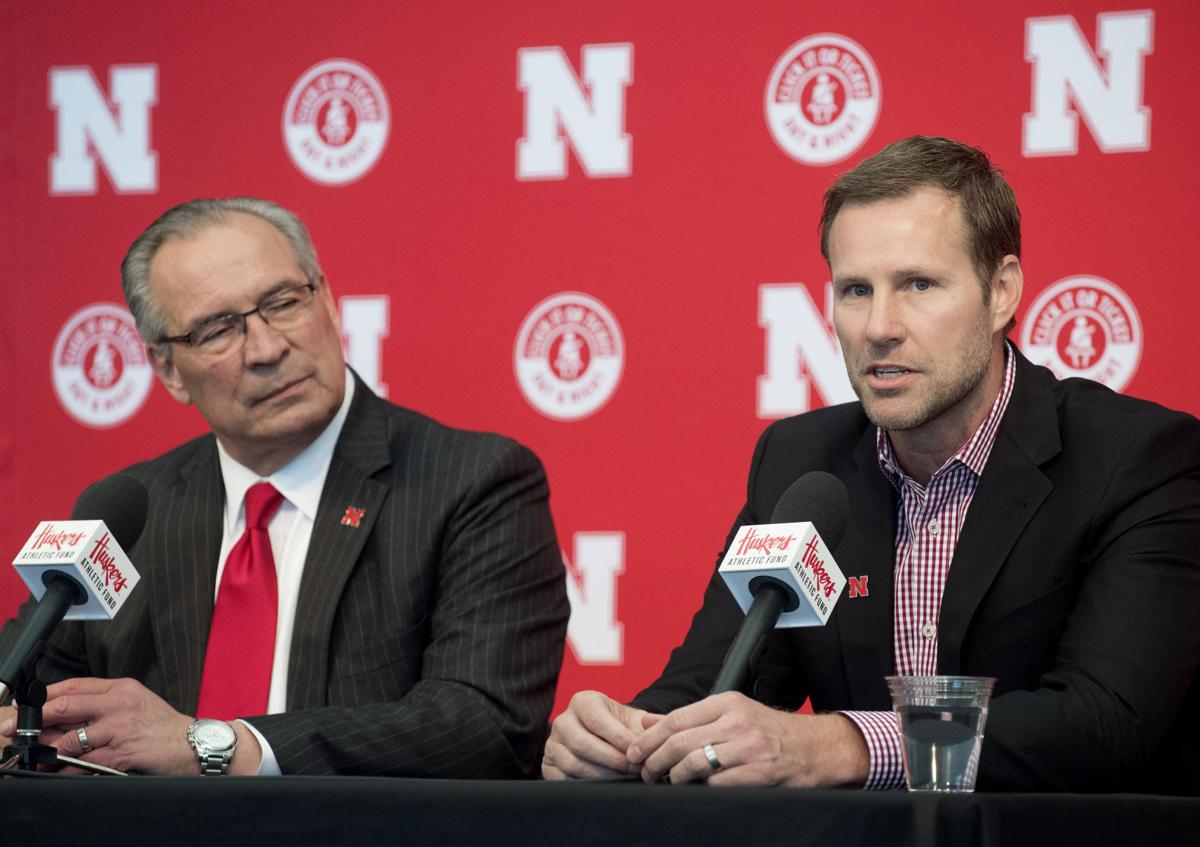 Much of recent conversation about future building projects for Nebraska athletics has centered around a much-speculated-about, football-only facility on campus.
Husker athletic director Bill Moos has said he thinks some sort of major undertaking will happen in the coming years, but upgrades at Memorial Stadium could come as soon or sooner.
South Stadium, in particular, has been on the athletic department's to-do list for some time and Moos addressed his desire to make some changes on Wednesday evening during his appearance on the "Husker Sports Nightly" radio program.
"We feel your pain," Moos said in response to a caller who said South Stadium ticket-holders sometimes feel like stepchildren. "I've been made well aware of the challenges that are there, primarily in amenities and fan comforts, moving our fans up to those higher seats without them having to climb up all those stairs.
"We do have a draft plan together that is part of a series of facility improvements and projects that we're looking at. I'd like to say it will be ready for you by this fall. I can't do that, but I wouldn't be surprised if in the next couple years or so, you just hang with us and your experience — I know it's already good — but it will be more comfortable for you."
Certainly, it will be interesting to see how NU sequences its facilities projects or if perhaps the Memorial Stadium and football facility projects are part of one larger stretch of work.
One thing that, not surprisingly, will not be part of the equation: adding to the current capacity of Memorial Stadium.
Moos backs Hoiberg's roster overhaul: Nebraska men's basketball coach Fred Hoiberg has turned over virtually the entire basketball roster in just more than a month since his hire.
You have free articles remaining.
A caller to the show on Wednesday asked Moos whether he supported the rate that players have left the program after Tim Miles' firing and Hoiberg's hiring, saying that it seemed like perhaps some had been more or less run off.
"Once a new coach comes in and inherits a roster, he or she has to make some decisions about the roster — and let's just talk about men's basketball — is he going to have a realistic chance to play in the new system?" Moos said. "We're not doing (the player) any favors if he's just going to be sitting there and unhappy.
"What I'm very pleased with — and all of our coaches do this, but especially Fred Hoiberg — is they have a conversation with them, be transparent, 'You may not fit in this. We don't do the things you were recruited to do. We'll do our best to place you at another school where your skills might fit better.'"
Moos mentioned the rate of transfer and said, "I think it's better to be up front and have that conversation rather than have them go through a difficult system and then they're up and transferring at the end of the season anyhow."
Old, familiar foes in future? Moos reiterated a point head football coach Scott Frost has made several times in that he would like to see the Huskers schedule old Big 12 or Big Eight rivals as often as possible for nonconference games.
"Ideally … we'd like to preserve some of those rivalries," Moos said. "… We'd love to and have talked to people about getting Kansas and Kansas State on there, where our fans can get there easily, and Iowa State, even Missouri."
The Huskers are booked through 2022 — though that does include a series with Oklahoma and a game in September against Colorado — and then have one opening each year from 2023-26.
"We can play some of our rivals from the old Big Eight days and cover four conferences," he said, considering NU is in the Big Ten, Missouri is in the SEC, Colorado in the Pac-12 and the others are in the Big 12. "That's pretty good exposure just for playing your old friends from back in the day.
"Don't be surprised if you start to see some of those pop up on future schedules."