Nebraska opens preseason camp on Friday, marking the official beginning of the 2021 football season.
The Huskers, of course, open their schedule a week earlier than most teams around the country. They'll also be preparing under modified rules from the NCAA that further limit how often teams can wear pads and practice full contact in the lead-up to the regular season.
There is a lot of ground to cover and a lot of progress to be made in the next 29 days, but here are six storylines to consider at the outset.
The pressure is on
There's just no way around the fact that pressure is going to be part of the conversation — or at least hang over the conversation — every day of preseason camp and then until the results on the scoreboard become clear for Nebraska.
The Huskers are 12-20 under Frost in three seasons, have turned in four straight losing seasons dating to 2017 (Mike Riley's final year) and have not been to a bowl game since the 2016 Music City Bowl.
A long rebuild and a global pandemic both played a role and 2021 isn't exactly make-or-break, but everybody — Frost chief among the group — agrees that Nebraska's next step forward has to show through in its record this fall. It matters for the fan base, it matters for momentum and it matters in recruiting. The building project doesn't have to be fully completed this year (most coaches say it's never done) but rebuilding? That's probably run its course.
The Illinois factor
Related to pressure. Nebraska opens its season in less than a month at Illinois in what will be Bret Bielema's first game as the head coach there.
It is either going to feel like a launching pad or a stumbling block for the Huskers. Oklahoma looms in Week 3 and a rugged November schedule of Ohio State (Nov. 6), at Wisconsin (Nov. 20), vs. Iowa (Nov. 26) does, too. In between are a bunch of games NU should feel like it can win. But none will set the tone like Aug. 28 in Champaign.
Added Frost, "These kids deserve a little wind under their wings, and that first game's going to be an opportunity for us against a Big Ten opponent. So that really is a big game."
How many jobs are up for grabs?
There's plenty of time to get into the weeds on position battles as camp gets underway, but several spots are open for the taking between now and Aug. 28.
The conversation starts at running back, where all six scholarship players are inexperienced at Nebraska. How healthy is USC transfer Markese Stepp, who missed most of the spring after foot surgery? One of several questions to be answered. Playing time is up for grabs, too, at right guard and in the rotations at wide receiver, on the defensive line and at outside linebacker. Quinton Newsome came out of spring as the favorite to start at cornerback opposite Cam Taylor-Britt. Can he hold off Ohio State transfer Tyreke Johnson, sophomore Braxton Clark and a host of other challengers?
Cleanup crew
Nebraska needs to do a lot of things better this fall if it wants to take a big step forward. It has to be able to throw the ball down the field more consistently and it has to force more turnovers and commit fewer. It would certainly help to record touchbacks on more than 30% of kickoffs, too.
It's a bit of a catch-all, but maybe the biggest area in which improvement is needed is in the details. Across the board. Knowing and executing assignments on special teams, decreasing the number of procedure and holding penalties on offense, snapping the ball accurately. Frost last week emphasized the importance of being efficient in the Big Ten. Big, flashy chunk plays help efficiency, to be sure, but if you're not buttoned up on the small details, the engine is going to leak. Enough leaking, and you've got a big problem.
How does that stuff get better during preseason camp? Frost and the coaching staff say they harp on it and emphasize it all the time. No matter what the method, fans will have a close eye on the results.
What's the next step for the Blackshirts?
The easy answer is to force more turnovers. By the end of 2020, Nebraska had a solid unit — and has almost all of its production back aside from injured inside linebacker Will Honas and departed cornerback Dicaprio Bootle — but only forced seven turnovers in eight games. Only Maryland (four in five games) and Michigan (three in six) took the ball away less frequently among Big Ten teams.
There is also plenty of other room for improvement. Nebraska was No. 44 nationally and eighth in the Big Ten in total defense (5.46 yards allowed per play). Finishing 10th in the Big Ten in third-down conversions (40.5%) doesn't tell the entire story because NU was worst in the conference for the first four games and then best in the conference over the last four.
For the most part, the Blackshirts played tough against the run. That's a good starting point. How much can they build from there?
What is this offense's identity going to be?
Nebraska in 2020 and over the past two seasons has at times seemed caught in between on offense. Perhaps that has just been about the unit's limitations. The Huskers have struggled to identify difference-makers at wide receiver outside of since-transferred JD Spielman and Wan'Dale Robinson. They've been OK, but somewhat underwhelming along the offensive line. Occasionally, they've lined up and ran it right at somebody — Maryland in 2019 and Rutgers to close 2020 stand as good examples.
Frost talked last week about the tempo difference in the Big Ten and not wasting plays. It is also true that he and NU are less likely to catch teams out of position with tempo given the caliber of coaching in the league. It has happened occasionally — Wyatt Liewer had a walk-in touchdown when Purdue was confused and late getting lined up last year — but it's more the exception than the rule. But Frost also stood firmly behind the scheme he's been running and adjusting and trying to advance for more than a decade.
So what is Nebraska going to do? Are they going to play a lot of two tight ends with Austin Allen and Travis Vokolek and try to overpower people? Will they get away from that and go deeper into the receiver rotation?
NU ran the ball 53.4% of its snaps in 2018, 62.7% in 2019 and 59.3% last year. If they end up around 60% again, can they do it without overexerting Martinez? A year ago, 55% of Nebraska's rushing yards (885 of 1,611) came from the quarterback position.
It's going to be interesting to watch Nebraska's offensive brain trust — namely Frost, offensive coordinator Matt Lubick and run game coordinator Greg Austin — try to find the sweet spot of being dynamic and powerful and also fast-paced, but not so fast that efficiency gets sacrificed in a league that the past two years has more or less been ready for what Nebraska's thrown at it.
A look at the 2021 Nebraska football schedule
Week 0: at Illinois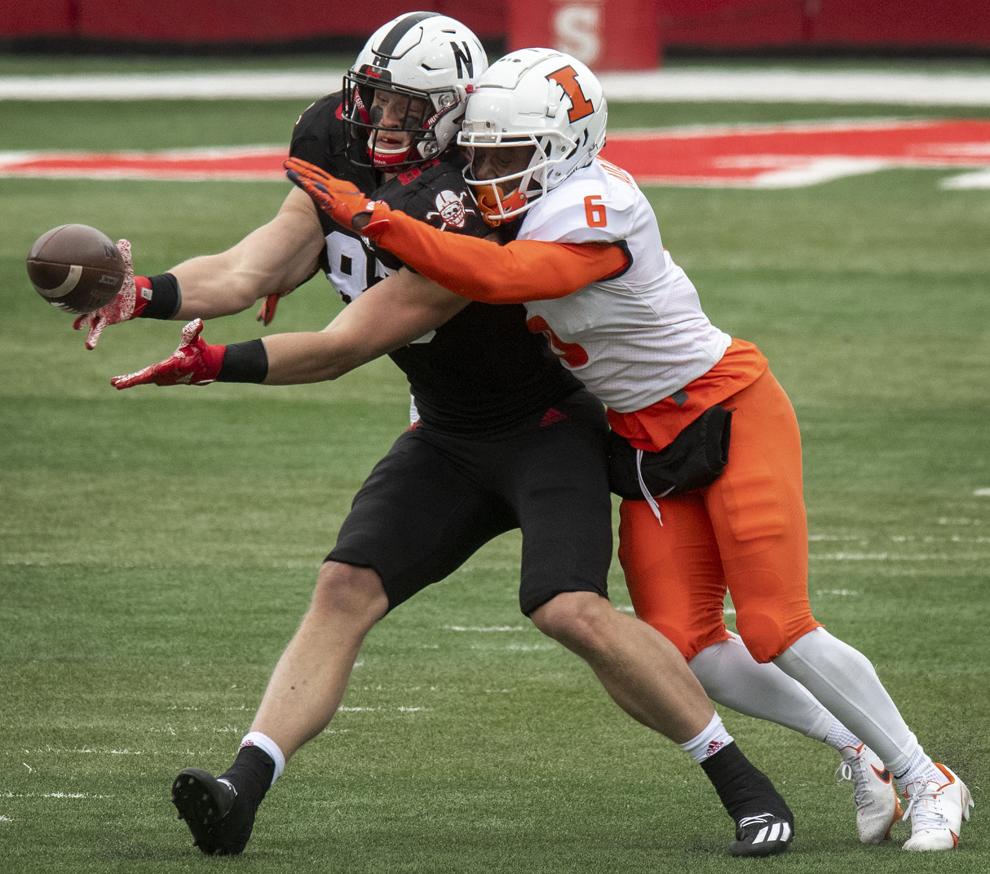 Last time the Huskers and Illini played: Illinois 41, Nebraska 23 (2020)
All-time series: Nebraska leads, 11-4
Week 1: vs. Fordham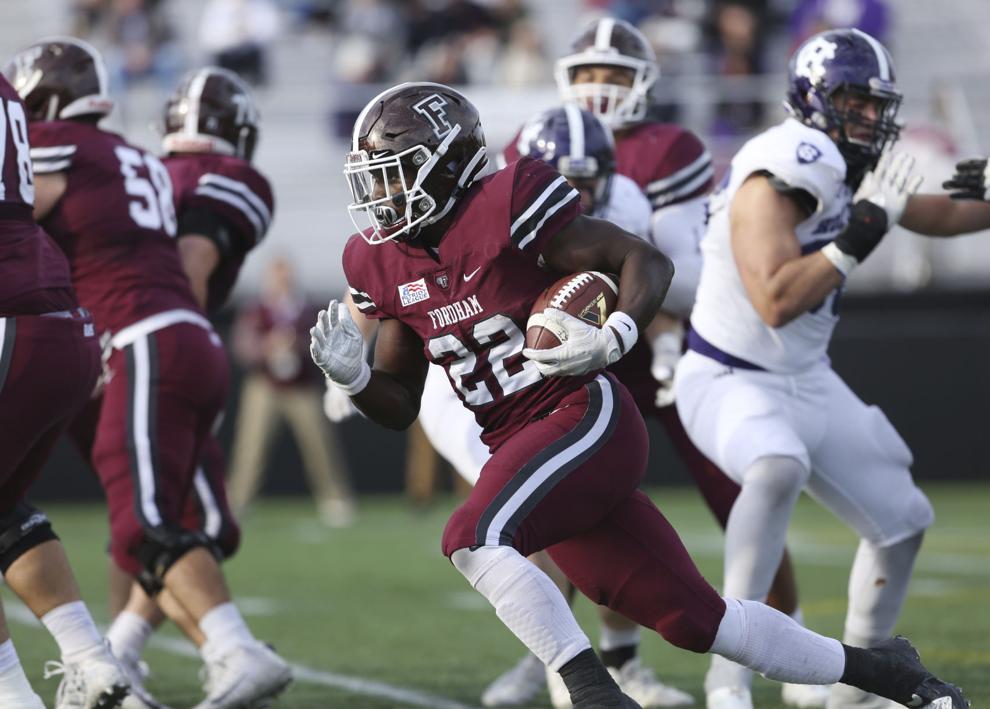 Fordham in 2020: 2-1 (shortened by COVID-19)
Last time the Huskers and Rams met: No previous matchups
Week 2: vs. Buffalo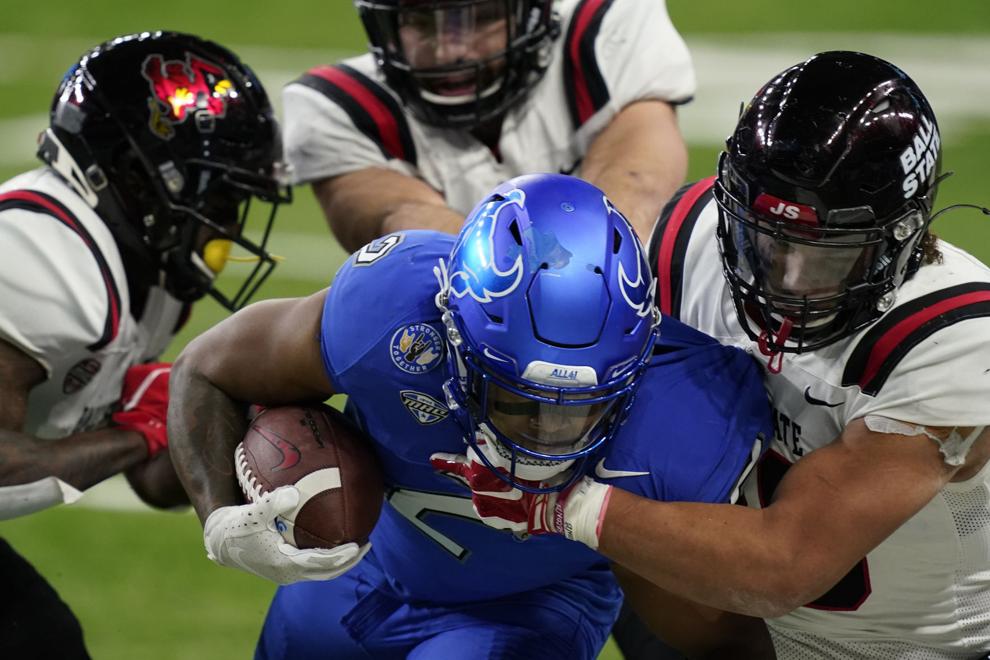 When: Sept. 11, 2:30 p.m. 
Buffalo in 2020: 6-1 (5-0 in MAC)
Last time the Huskers and Bulls met: No previous matchups
Week 3: at Oklahoma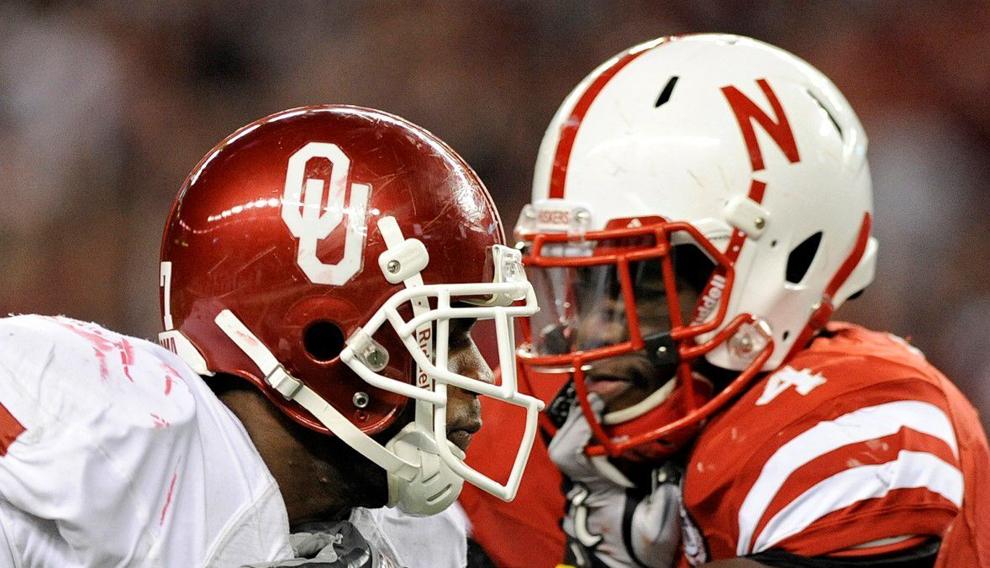 Oklahoma in 2020: 9-2 (6-2 Big 12)
Last time Huskers and Sooners played: Oklahoma 23, Nebraska 20 (Dec. 5, 2010, Big 12 Championship)
All-time series: Oklahoma, 45-38-3
Week 4: at Michigan State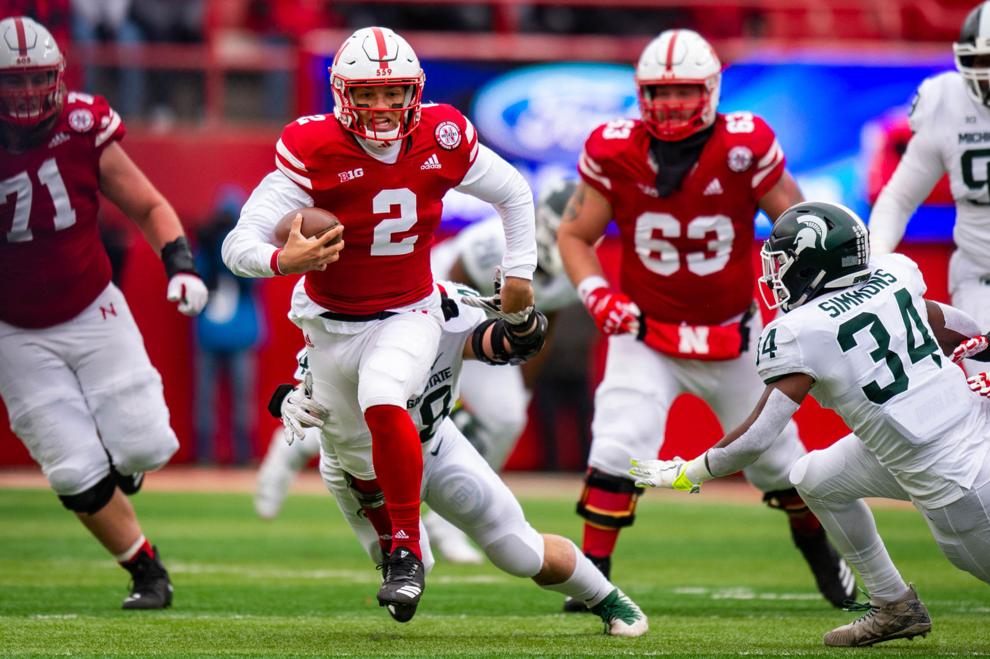 Where: East Lansing, Michigan
Michigan State in 2020: 2-5
The last time the Huskers and Spartans played: Nebraska 9, Michigan State 6 (Nov. 17, 2018)
All-time series: Nebraska leads, 9-2
Week 5: Northwestern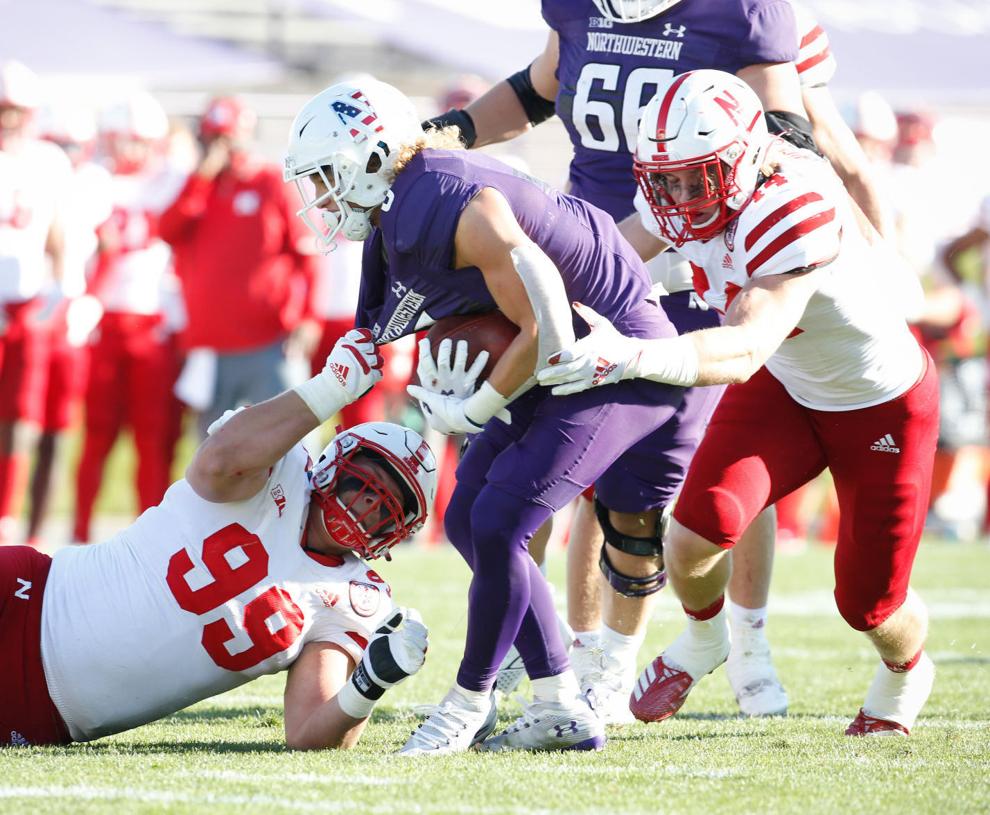 Northwestern in 2020: 7-2, Big Ten runner-up
The last time the Huskers and Wildcats met: Northwestern 21, Nebraska 13 (Nov. 7, 2020)
All-time series: Nebraska leads, 8-6
Week 6: Michigan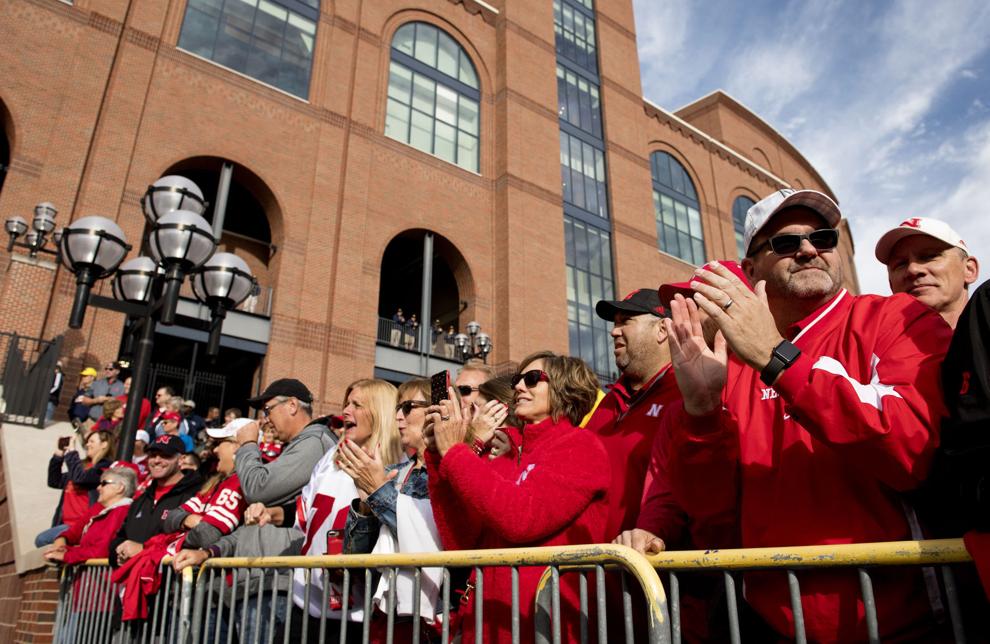 The last time the Huskers and Wolverines played: Michigan 56, Nebraska 10 (Sept. 22, 2018)
All-time series: Michigan leads, 5-4
Week 7: at Minnesota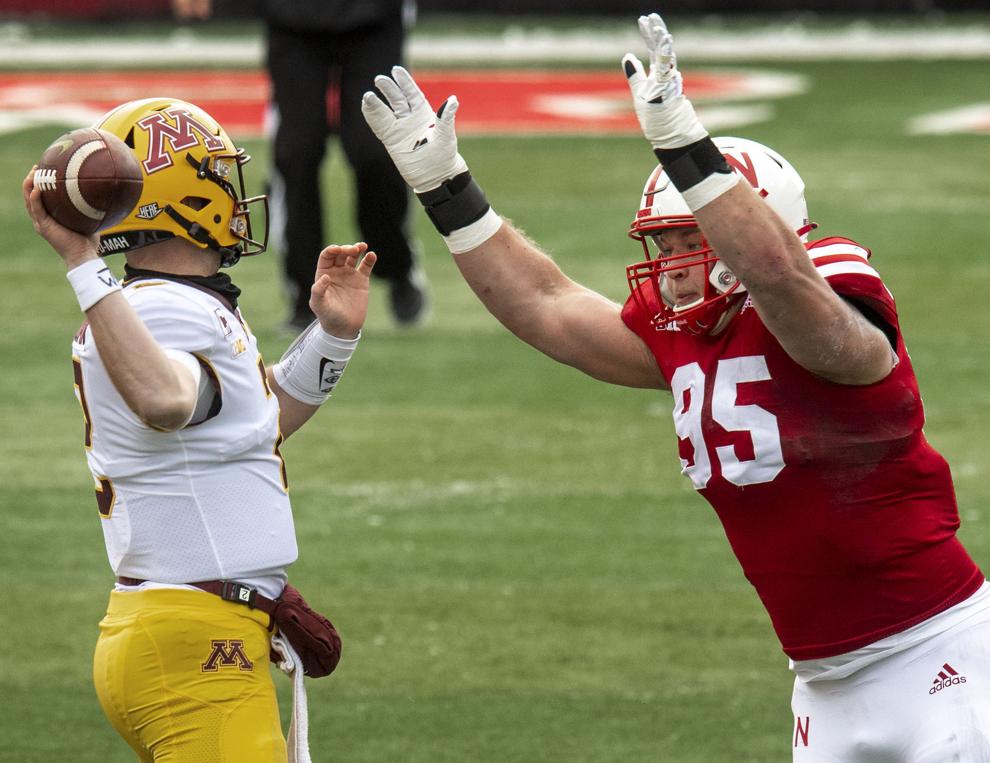 The last time the Huskers and Gophers played: Minnesota 24, Nebraska 17 (Dec. 12, 2020)
All-time series: Minnesota, 34-25-2
Week 9; Purdue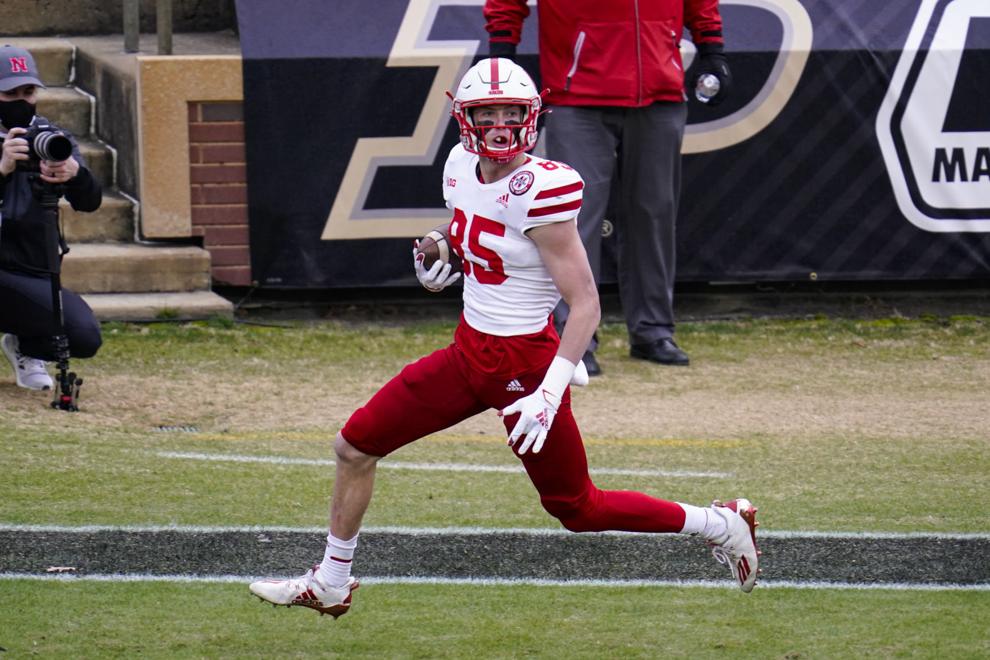 The last time the Huskers and Boilermakers met: Nebraska 37, Purdue 27 (Dec. 5, 2020)
All-time series: Nebraska leads, 5-4
Week 10: Ohio State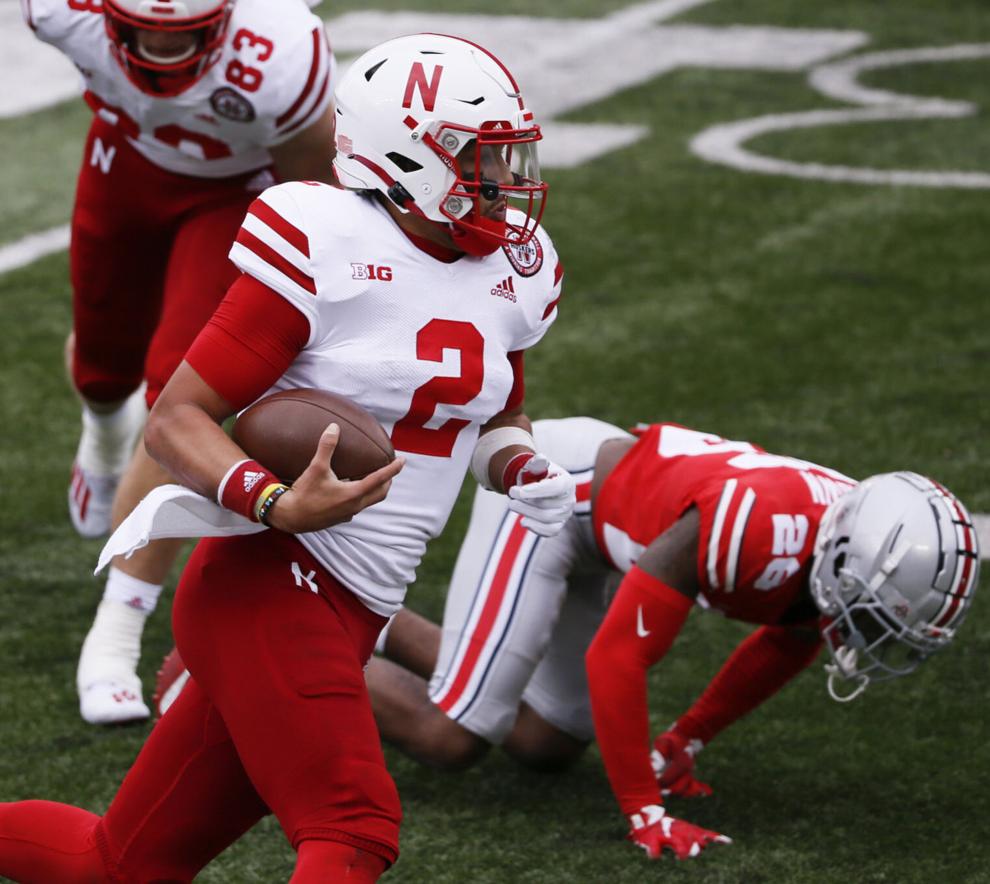 Ohio State in 2020: 7-1 (national runner-up)
The last time the Huskers and Buckeyes met: Ohio State 52, Nebraska 17 (Oct. 24, 2020)
All-time series: Ohio State leads, 8-1
Week 12: at Wisconsin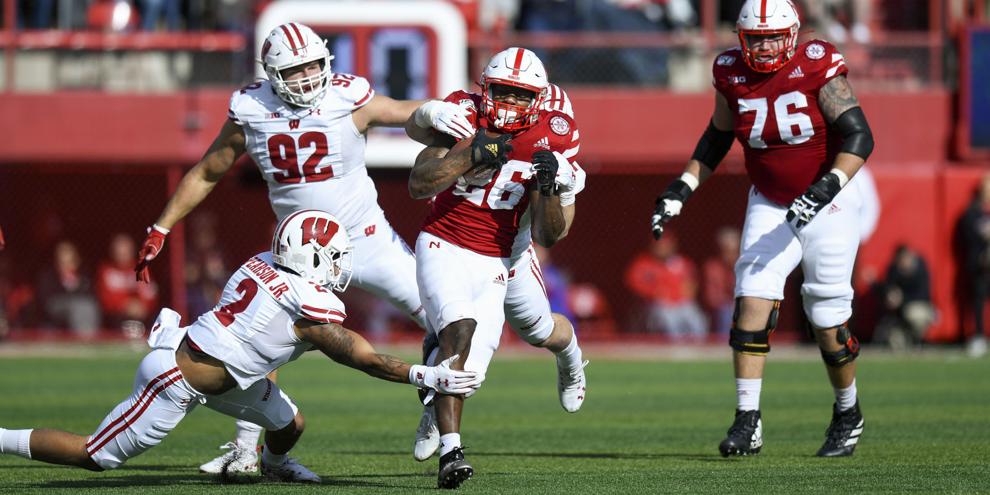 Where: Madison, Wisconsin 
The last time the Huskers and Badgers met: Wisconsin 37, Nebraska 21 (Nov. 16, 2019)
All-time series: Wisconsin leads, 10-4
Week 13: Iowa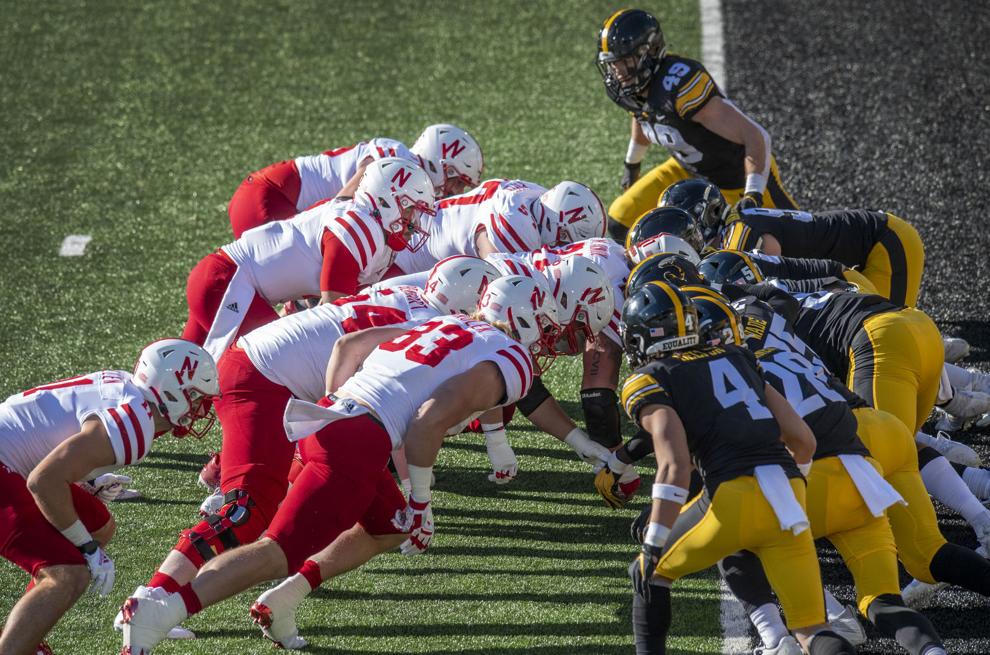 When: Nov. 26, 12:30 p.m. 
The last time the Huskers and Hawkeyes met: Iowa 26, Nebraska 20 (Nov. 27, 2020)
All-time series: Nebraska leads, 29-19-3