The future at Memorial Stadium is bright.
Sure, Scott Frost will make his official return to the storied Nebraska football venue at 7 p.m. on Sept. 1, but he won't be the only high-wattage figure debuting against Akron.
The NU athletic department will also be unveiling a brand new lighting system in the stadium, the first full replacement since permanent lights were originally installed in 1999.
"We added (the originals) when we did the West Stadium project, so they were coming up on 20 years old," said John Ingram, associate athletic director for capital planning and construction. "It was a GE lighting system and they didn't really have new parts for them anymore, plus they weren't very efficient operationally and the light levels weren't perfect. They were good, but they weren't awesome."
NU is shooting for awesome this time around.
The approximately $1.75 million project cleared a major step this week when the crane work, used to build and install new lighting structures, wrapped up Tuesday on the east side of the stadium, Ingram said.
That keeps the three-month project right on schedule for completion in late July.
"We've got about 30 days left to finish all the wiring, the communication, cabling, commissioning, aiming, all of that stuff," Ingram said.
You have free articles remaining.
The new lights are full LED — Ingram said NU would be among the only Power Five and NFL teams to have this technology fully installed — turn on and off instantly and can be programed for special effects.
"Stay tuned on that front," Ingram said. "We were kind of waiting for the technology to catch up. I think Michigan State has it and we have it in the Big Ten. I think the (Atlanta) Falcons were one of the first to use it, but they're in a dome."
The new lights will be cooler and quieter have the potential to reduce energy consumption by as much as 70 percent compared to the old system, Ingram said.
"They're going to light the field with more consistency from sideline to sideline and end zone to end zone," Ingram said.
The light towers in East Stadium were moved back 12 feet and built higher than before, meaning the lights will be much further away from the fans who sit in that part of the stadium.
"Before they were straight up and the lights were right above the fans and for some of the hot, early night games there were some bug issues," Ingram said. "To try to alleviate that problem, we … tried to get the lights further away from the fans."
Photos: In awe of Memorial Stadium
1923 stadium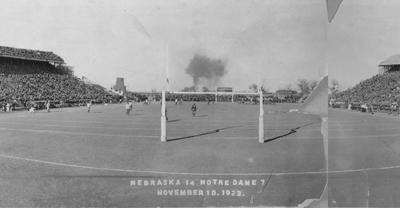 1950 stadium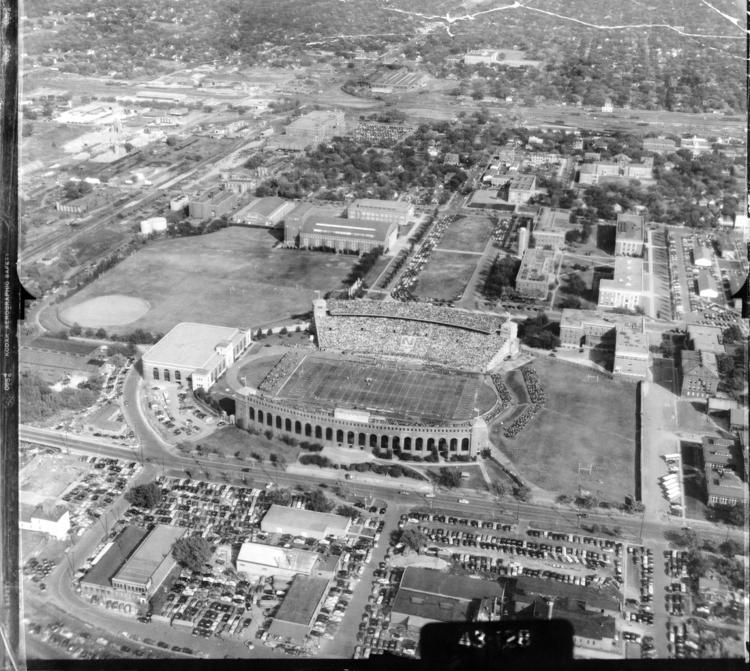 1959 stadium
Memorial Stadium 1965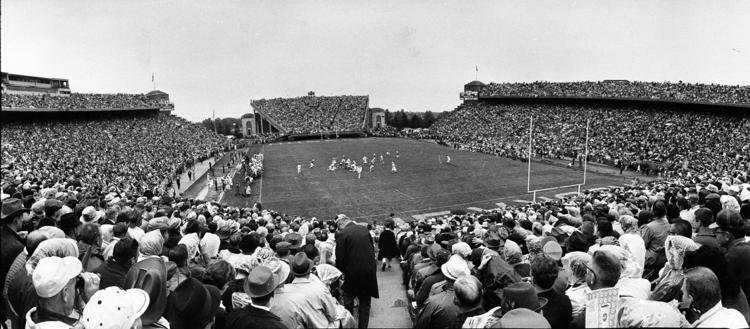 1971 stadium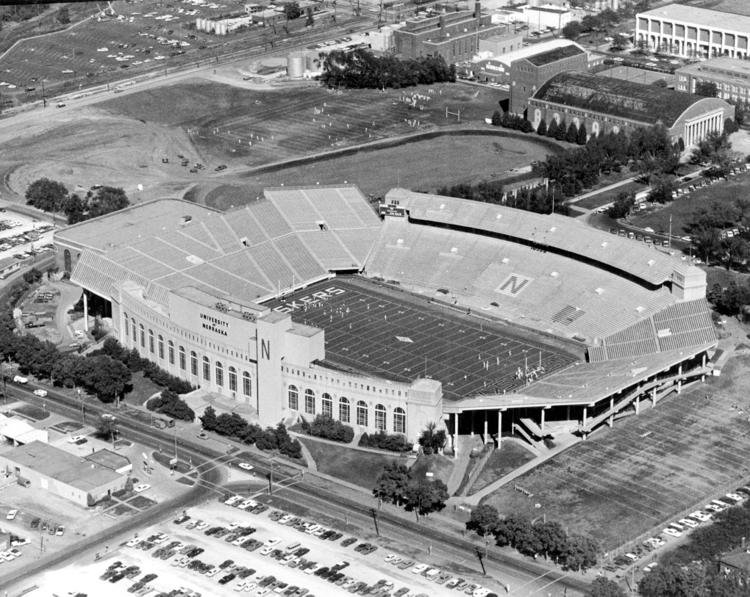 1991 stadium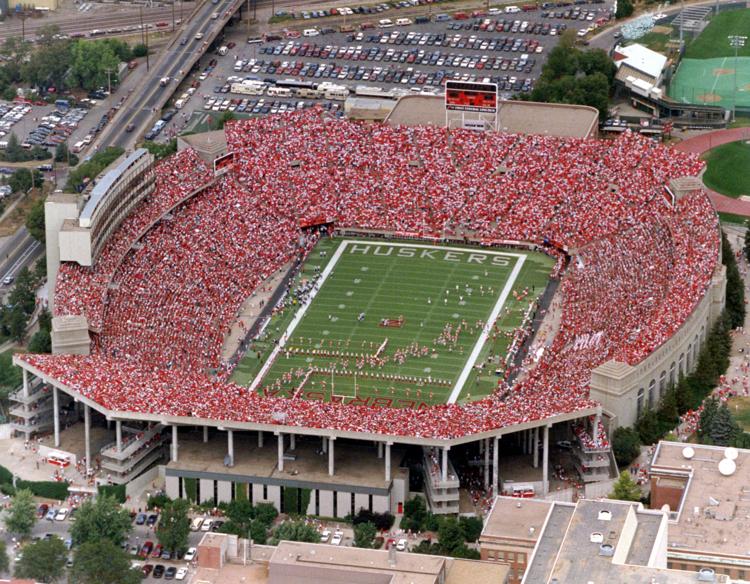 Stadium in 1994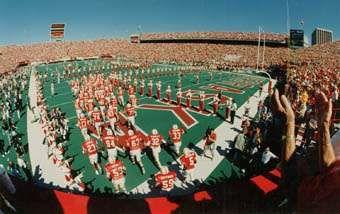 1999 stadium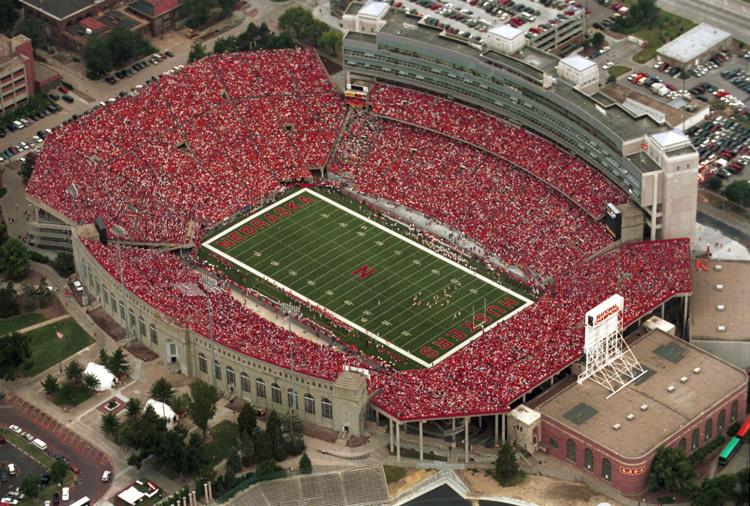 2005 stadium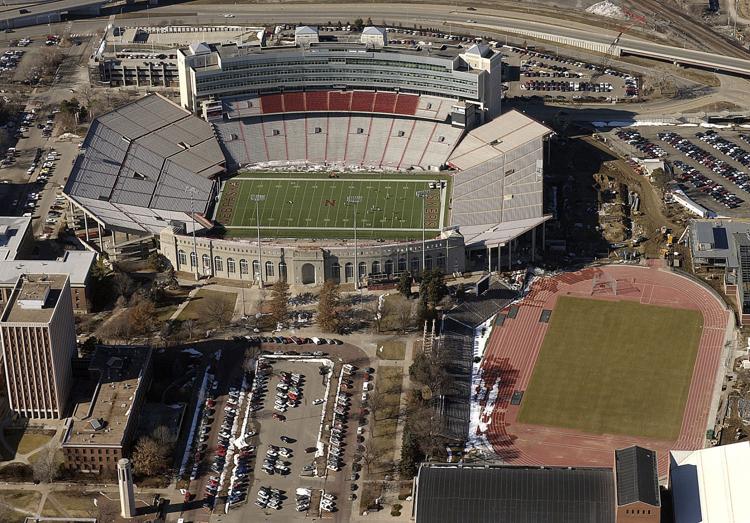 2006 stadium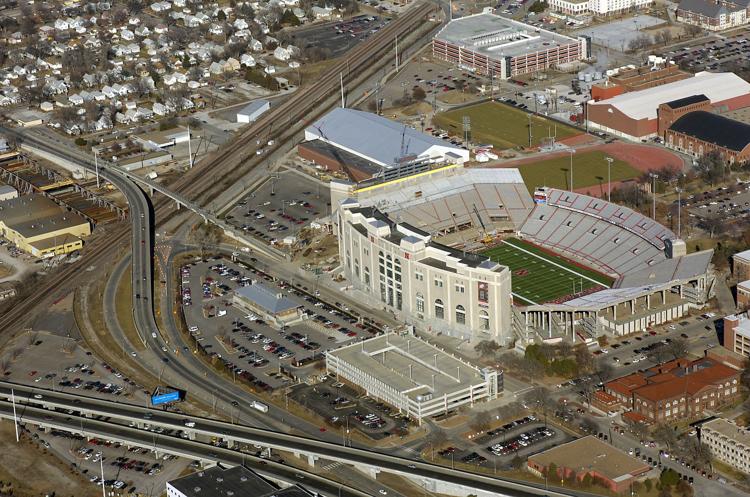 2008 Spring Game crowd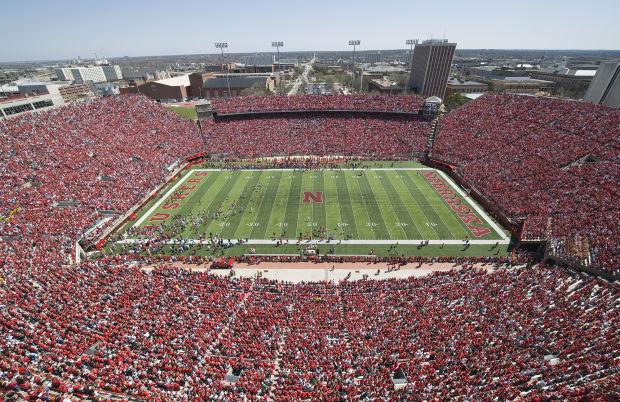 2009 stadium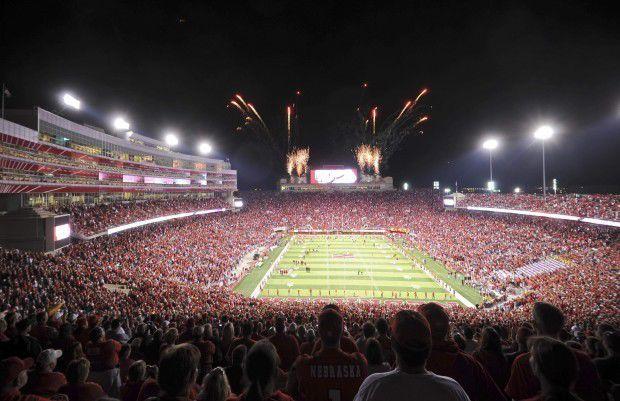 Memorial Stadium 2009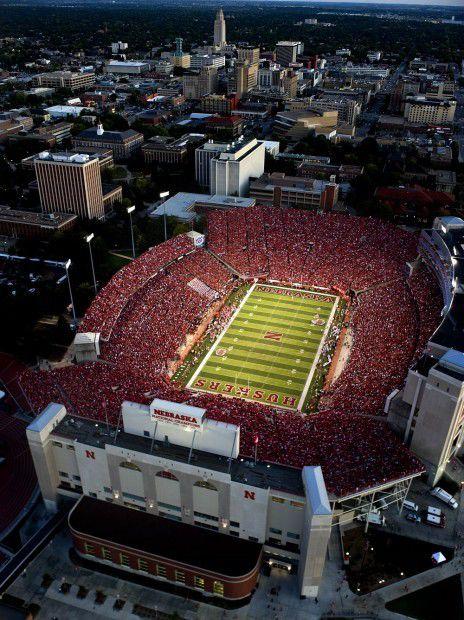 Red-White Spring Game, 4.16.2011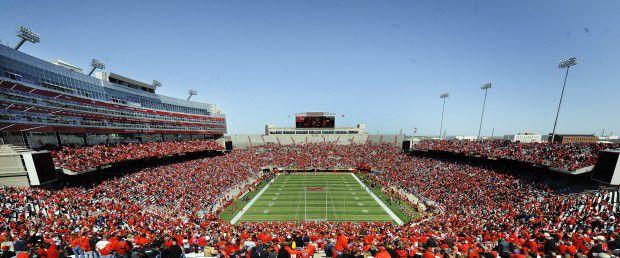 Aerial of stadium in 2012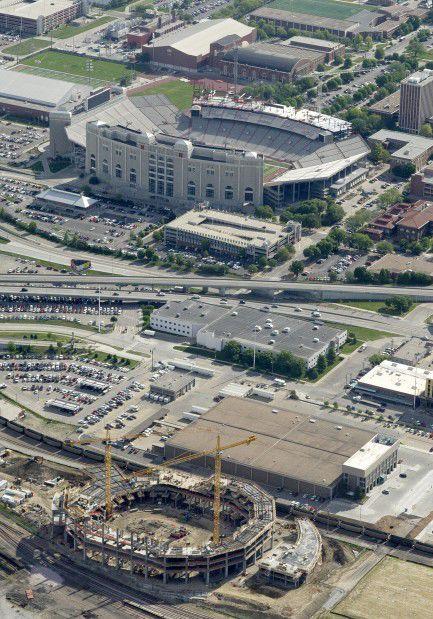 2013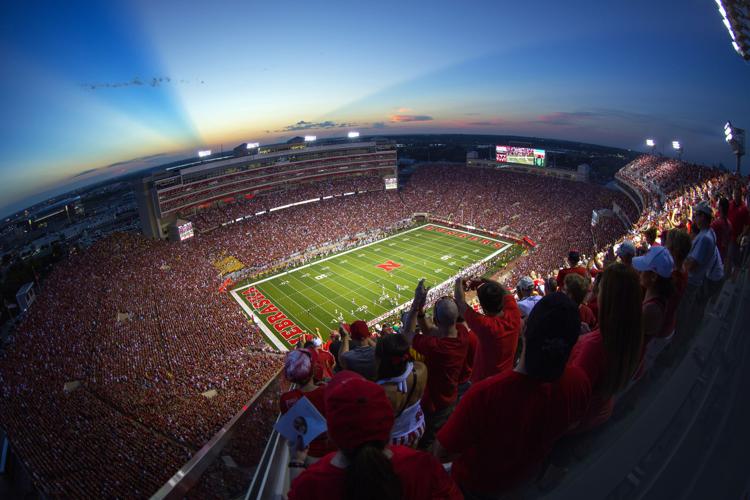 Red-White Spring Game, 4.11.15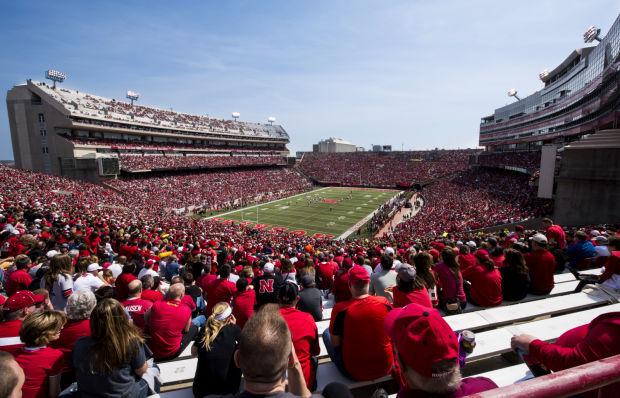 2015 stadium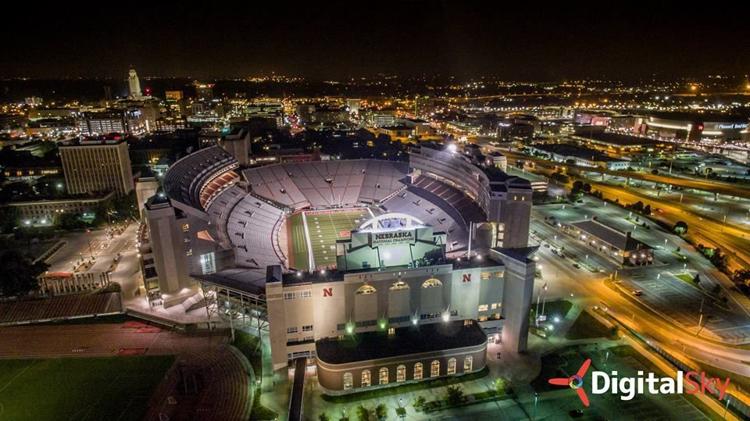 Husker fans, 11/24/17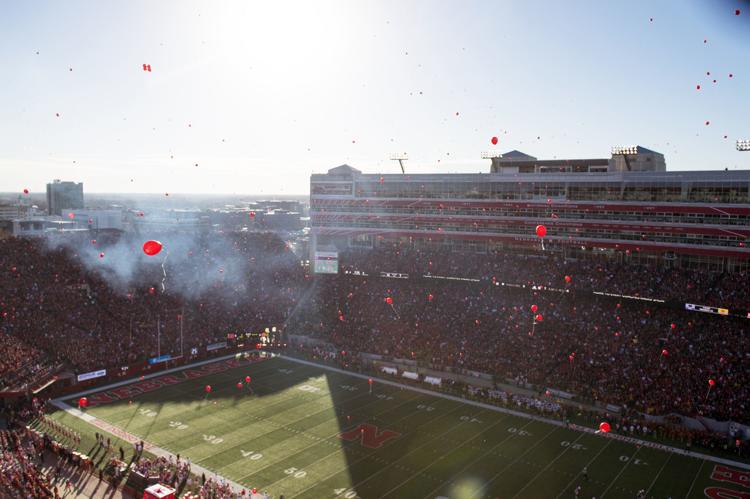 Ohio State vs. Nebraska, 10/14/17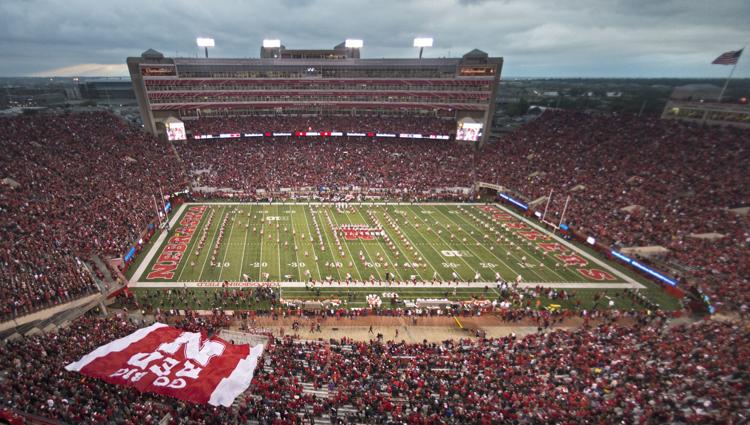 Red-White Spring Game, 4/21/18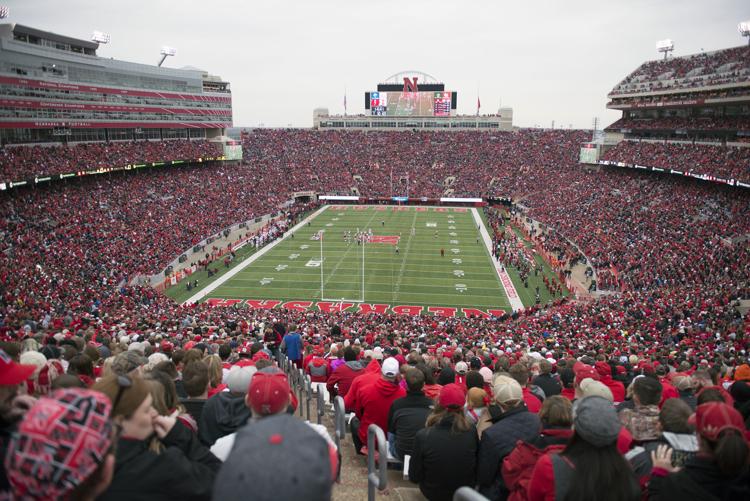 2019 fireworks