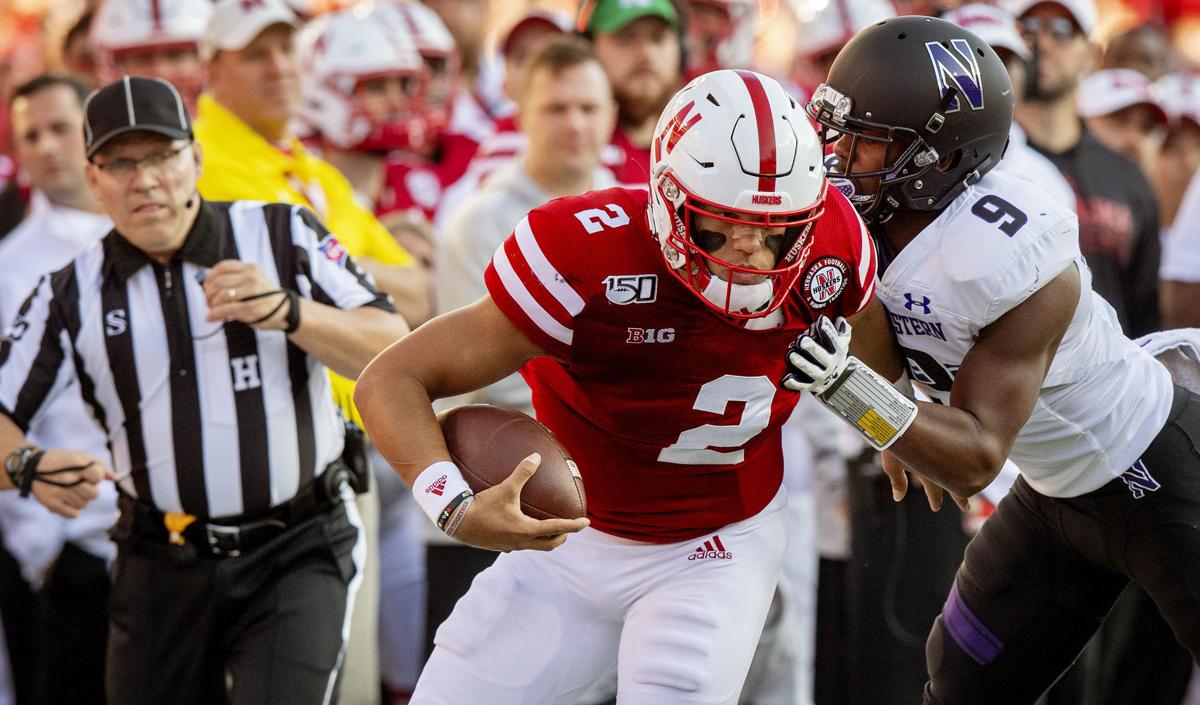 Nebraska head coach Scott Frost has a handle on his team's quarterback situation heading into a Saturday afternoon bout with Indiana.
To the surprise of no one, he isn't willing to spill the details.
"I have an idea of where we are at quarterback," Frost told reporters Thursday.
And you don't want to say?
"No, I don't," the Huskers' second-year head coach said with a smile.
Quarterbacks coach Mario Verduzco said Wednesday that sophomore Adrian Martinez (left knee) ramped up his activity level in practice this week and that he "looks like his old self," though he didn't offer anything definitive about the starter's availability against the Hoosiers.
Sophomore Noah Vedral is also dealing with an apparent leg injury and even less is known about his participation level in practice this week. He took a hard shot in the second half against Minnesota and junior Andrew Bunch played the final snaps of a lopsided loss to the Gophers.
If neither Martinez nor Vedral can play Saturday, the start would likely go to freshman Luke McCaffrey.
You have free articles remaining.
"If we need Luke, he'll be ready to go. He can run the whole offense," Frost said Thursday. "He came in and worked harder to learn our stuff than any quarterback I've been around. He knows everything that we do. Sometimes he looks like a stud out here and sometimes he looks like a freshman and he'll continue to get more and more consistent as we go along.
"From a knowledge standpoint, he's up to speed and right there where the top two guys are."
Head football coach Scott Frost talks status updates on Oct. 24, 2019
Like Nebraska, Indiana has quarterback questions of its own. Redshirt freshman and starter Michael Penix is set to be a game-time decision for the Hoosiers, head coach Tom Allen said earlier this week.
On Thursday, Allen said Penix has "been able to practice, so we'll see. Game-time decision. We'll know at kickoff."
The exciting redshirt freshman saw his rookie year end due to a knee injury and, when available this fall, has thrown for 1,232 yards, 10 touchdowns and four interceptions while completing 69% of his passes.
If he can't play, UI will go with last year's primary starter, junior Peyton Ramsey. Ramsey has thrown for 843 yards, six touchdowns and two interceptions this fall with a 73.8% completion rate.
"He'll have a great week of practice, just like he did last week," Allen said Monday.