Nebraska is going to lose a group of sixth-year seniors off its defense after the 2021 season, but it could potentially get a rare seventh-year player back in 2022.
Head coach Scott Frost said during his hourlong appearance on the "Sports Nightly" radio program Thursday evening that senior inside linebacker Will Honas decided he wants to try to return and play one more season after a spring knee injury ended his 2021 campaign before it began. 
Honas, a native of Wichita, Kansas, played two years of junior college ball, joined Nebraska in 2018 and then missed most of that season with a knee injury. He was a rotational player in 2019, a starter in 2020 and then suffered a season-ending knee injury on the last day of spring ball in late April. 
"Will's doing well. Kind of made a decision that he wants to try to come back and play another year. He's going to appeal for an extra year because of the injuries he's been through. He's helping with the defense right now and he's been a big part of the team. 
"I've just got my fingers crossed that he can get healthy and get back out there for us. We kind of expected to have Collin (Miller) and Will back this year, which would have given us even more depth and more help. Felt terrible for both those kids for the injuries they suffered, but those are two good Huskers."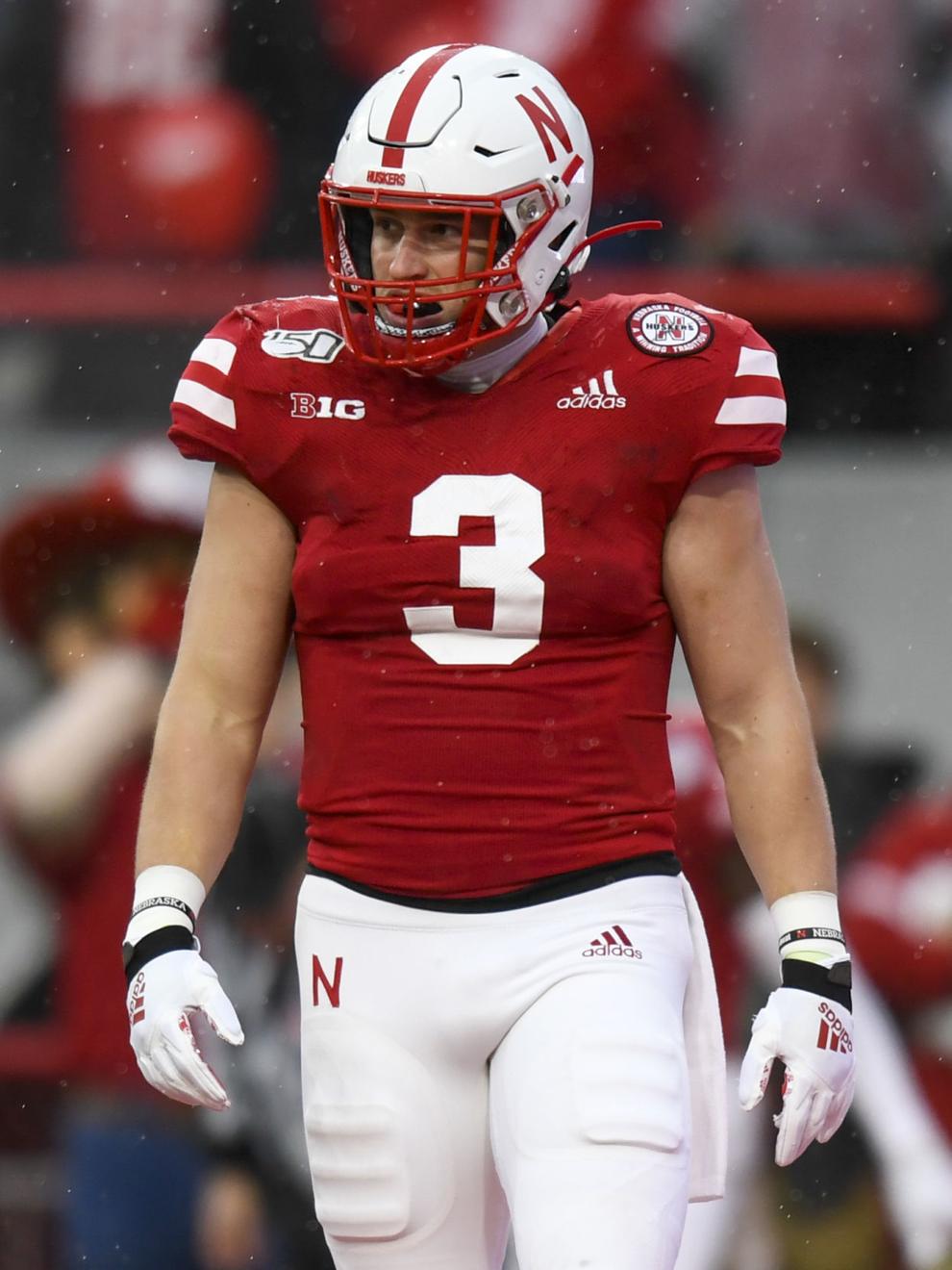 Sanford on scholarship for semester: Frost also said that reserve defensive back Phalen Sanford, a Benkelman native and special teams regular, earned a scholarship for the semester because of his contributions to the team. 
"Phalen actually tested out as the fastest kid on our team. He can really run," Frost said. "He's doing great things. Phalen's on scholarship this semester for the things he's doing for the team. We're getting a lot of help (from walk-ons)." 
Frost noted that more than 30 walk-ons have either earned scholarships for the remainder of their careers or for individual semesters since he took over as Nebraska's head coach. 
Updates on RBs Stepp, Yant: Markese Stepp got himself in position to play at the beginning of the season despite coming off of spring toe surgery, but Frost said Thursday evening that the back might not yet be entirely healthy. 
"Markese is a kid that, I still don't think he's 100%," Frost said. "You can get back healthy, but then it takes awhile to get your body back where you need it to be and he just missed so much offseason. But he's definitely in the mix and, I think, a really good player." 
Frost was also asked about freshman Jaquez Yant losing about 25 pounds in order to get into playing shape since the beginning of preseason camp. He played extensively for the first time against Northwestern and rushed for 127 yards. 
"(He got) help from a lot of people. (Director of player development) Marcus Castro-Walker pushing him, (performance nutrition director) Dave Ellis making sure he was eating the right things. The strength and conditioning staff working with him. When he's at the weight he's supposed to be, he's pretty explosive. 
"Again, (Saturday against Northwestern) was one game. We've got to make sure he can do that week by week, but definitely a good first appearance for Jaq." 
High praise for Daniels: Maybe it's no surprise, but Frost said junior defensive tackle and captain Damion Daniels is playing at a high level so far this year. 
"Kind of the heart and soul of that defense," Frost said. "Obviously Ty Robinson and a bunch of others are playing well. DT and Casey Rogers is getting pretty close to ready to go. You feel good about that group and they've got a big task on Saturday. Michigan's running the ball on everyone they're playing and that's what they want to do. They're going to get in a bunch of formations and shifts and hit you with a variety of runs." 
Daniels wasn't always able to play long sequences against anybody, let alone a physical team like Michigan. 
"I think when we first got here, he could only play a play or two and then get him out of there," Frost said. "He's done an unbelievable job on and off the field. He's our most vocal leader and he's doing a heck of a job." 
Offensive identity forming? A caller asked Frost about his playbook and how much the Huskers have installed. 
"We've got in just about everything that we want to have in, and then it just kind of is a smorgasbord of stuff for us to pick from every week based on what they're giving us and what we want to do," Frost said. "You've got to keep adding wrinkles and doing different things every week so that you're not the same. There's too many good coaches in this league to do the same things every week, but we also feel better about some of the stuff that we're hanging our hat on and are going to have every week and then mixing some other things up." 
That, of course, includes NU's option package, which it used relatively extensively against Northwestern. 
"We'll continue to try to be a little innovative every week," Frost said of the option while also noting it gives opposing defenses an extra element to prepare for.
"That's all great, but at the end of the day we have to block people, run the ball hard, catch it and throw it."