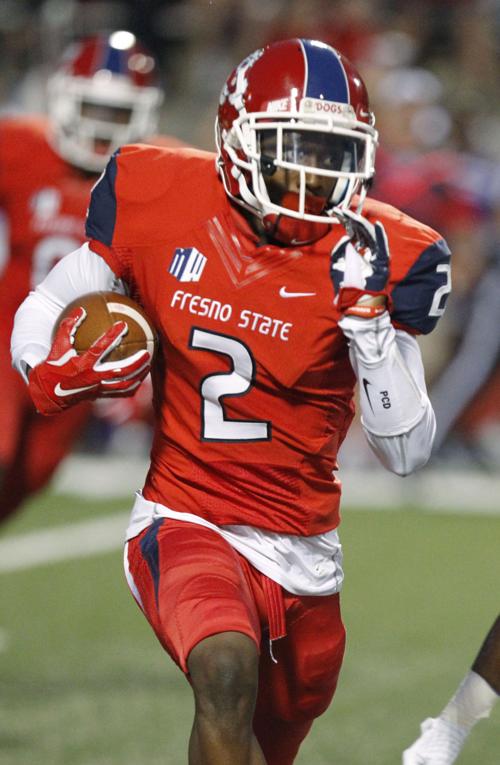 It starts with a night date with Bulldogs.
Nebraska is plenty familiar with Fresno State. Saw them in 2013 here in Lincoln. A true dogfight. The Huskers squeaked it out 42-29. NU even trekked out that way in 2014 for an easy romp that finished at 1:21 in the morning back home.
But what about the now? What does this Fresno State team that will come to Lincoln Sept. 3 look like? Here's a peek.
The Bulldogs never did find a quarterback, using four guys to mixed results. On rare occasions, a young Fresno State team put it all together, like when it dropped Hawaii by four touchdowns. More common, though, were games like the one against Ole Miss, a 73-21 loss, or BYU, a 52-10 loss, or a home loss to Utah State by 42. Tim DeRuyter's team finished 3-9, was 122nd in total offense and 102nd in total defense. Now the Bulldogs have to rebuild while replacing three starters on the O-line, both of their coordinators, and all their running backs.
The Bulldogs have formidable wide receivers. Sophomore Jamire Jordan had 46 catches for 540 yards, KeeSean Johnson had 37 for 337 and and senior Da'Mari Scott had 364 yards, averaging more than 15 a catch. Even so, Fresno State ranked just 107th in passing offense last year.
Can a QB settle into the job? The guy who took the most snaps last year, Zack Greenlee, transferred. The favorite for the job appears to be Chason Virgil. He played three games last year, then broke his clavicle. He's working with a new offensive coordinator, Eric Kiesau, who last year was an "analyst" in the Alabama program. Fresno State also has a new defensive coordinator in Lorenzo Ward. He was the DC for Steve Spurrier at South Carolina for seven years. Ward's got a big task in fixing a leaky run defense, which last year gave up 5.0 yards a carry, ranking 102nd nationally.
Because no coach sleeps like a baby before an opener. You're not completely sure what you have or what they have. The new coordinators could provide a twist for the Huskers. But an experienced BYU team with a seasoned QB this is not. Probably the kind of opener Mike Riley wouldn't have minded a year ago, honestly.