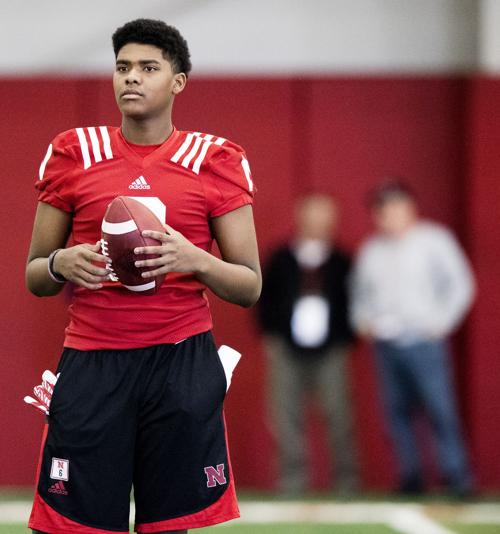 Keyshawn Johnson Jr. has been approved for pretrial diversion on two infractions, Lancaster County Attorney Joe Kelly has confirmed.
The true freshman wide receiver on a break from the Husker football program had been set to go to court Monday. Instead, his attorney, Eddy Rodell, appeared and the case was set for a diversion docket call on Jan. 8.
Last month, Johnson pleaded not guilty to possession of marijuana less than an ounce and drug paraphernalia, both infractions. Rodell said then that Johnson was applying for diversion.
You have free articles remaining.
In an email, Kelly said Johnson's charges were eligible for pretrial diversion and he has been accepted into the program. The cases are monitored at quarterly diversion docket calls.
If Johnson has complied with the diversion program for a year, the case would be dismissed.
According to the University of Nebraska-Lincoln Police Department, on June 9, officers found 4.5 grams of marijuana and drug paraphernalia inside Johnson's room at Selleck Quad, a student dorm at 600 N. 15th St, after a resident director smelled marijuana.
In court records, the paraphernalia was described as a bong and/or a marijuana grinder.
Johnson was part of Nebraska's 2017 recruiting class and took part in spring practice. After being ticketed, he took what's been described as a leave of absence from the team with a potential opportunity to return in January if certain requirements are met.