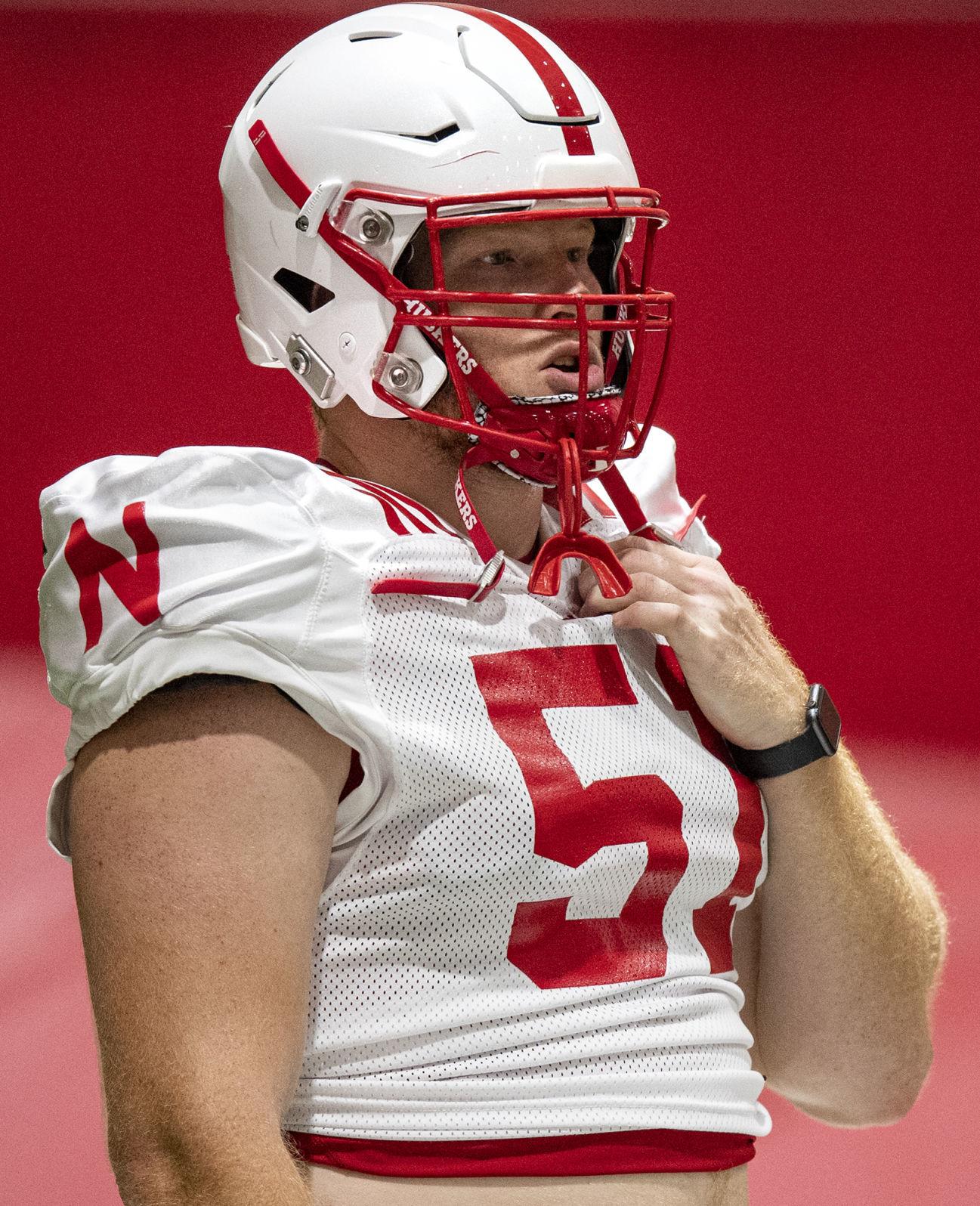 Cameron Jurgens is indeed ready to play Saturday.
He just might not play the entire game.
The redshirt freshman center, whose injury history dates to his senior year of high school, is listed as Nebraska's No. 1 center on the Week 1 depth chart, just as head coach Scott Frost said he would be late last week.
The timeline for Jurgens' return surprised even the NU coaching staff.
"Cam has done a great job in his rehab," Frost said. "We weren't really expecting to have him (back) until a couple weeks into the season. He healed up pretty quick, got out onto the field faster than we thought, and made an impact faster than we thought once he got out there.
You have free articles remaining.
"We might keep him on a pitch count early on, just to make sure we aren't overloading him too fast. But he has a chance to be a pretty good player."
Jurgens is listed at 6-foot-3 and 285 pounds and has drawn rave reviews for his athleticism and natural ability snapping the ball.
Sophomore quarterback Adrian Martinez said he has confidence in both Jurgens and fellow redshirt freshman Will Farniok, who is the logical candidate to share time with Jurgens if he does see limited time early in the season.
"Cam's a fighter," Martinez said. "That's a spot I'm not worried about whatsoever. (Offensive line coach Greg Austin) does a great job with those guys and whoever's playing. No matter what, they're going to get in there and fight for the team. Will Farniok's been doing a great job too, and Cam's had to overcome a lot so I'm just real proud of those guys in there. He'll be ready."
Video highlights from Monday's news conference
Watch: Frost on Blackshirts
Watch: Martinez on offense
Watch: Barry on Mills
Watch: Frost on Maurice Washington
Watch: Daniels on captaincy: 'It was overwhelming'
Watch: Martinez talks about his role as a captain
Watch: Frost talks depth chart, Blackshirts at Monday presser
Watch: Cook talks about scrimmage nerves, upcoming season
Two-minute drill: Reaction following Monday's news conference