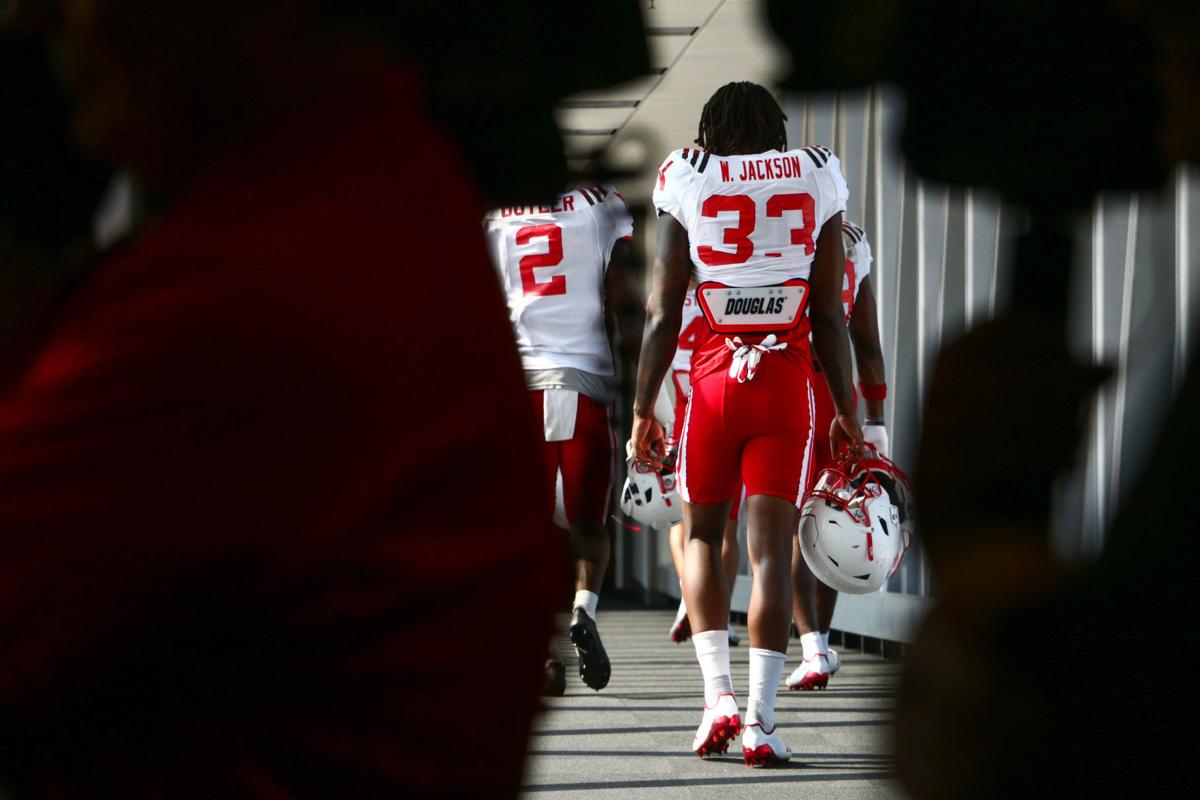 Will Jackson never played a game for Nebraska and spent only a couple of months on campus.
The Mesa (Arizona) Community College transfer left this week, a team spokesman confirmed to the Journal Star on Tuesday morning.
Jackson, a 6-foot-3, 200-pound cornerback, arrived on campus in June and expected to compete for a starting job in a relatively thin position group, but didn't make the progress up the depth chart he expected.
Secondary coach Travis Fisher on Monday said Jackson had been slower than some of the others to learn the playbook.
"We appreciate the competition Will helped incorporate into the room and we wish him the best," the school spokesman said.
Fisher is not one to mince words, and he made it clear Monday why Jackson had not locked down a regular role.
You have free articles remaining.
"He's a slow blinker right now," the NFL veteran said. "He's still struggling learning the playbook. Right now he's learning. He's done a good job of learning. But he's not there. Sometimes it's not an easy deal for some guys. But he'll get it. He's coming in extra and watching film. He's got the right mind frame."
Apparently, though, Jackson was not happy with where he stood.
NU raved about Jackson's size when he signed from Mesa -- he's all of 6-3½ -- though he did deal with some hip issues through the early part of camp, according to Fisher.
If Jackson wants to continue playing football, he'll be on to his fifth school. He signed originally with Kentucky but was dismissed from the team in February 2016. Then he transferred to Iowa Western and spent a spring there, but transferred to Mesa. Then to Lincoln. Now on to somewhere else.
Without Jackson, the top six corners appear to be, in some order, juniors Lamar Jackson and Eric Lee, sophomores Dicaprio Bootle and Tony Butler and freshmen Cam Taylor and Braxton Clark.
It's been a rugged training camp for the inexperienced group of defensive backs, particularly at cornerback. Fisher has a high standard and, by all accounts, is a straight shooter.
"They took my coaching and sometimes it was rough," he said Monday. "It's tough love. They took it like a champ. I'm proud of that group, and I haven't even told them yet.
"No one feels entitled and no one feels that, 'Hey, this is my spot, I'm ready to go play Week One.'"