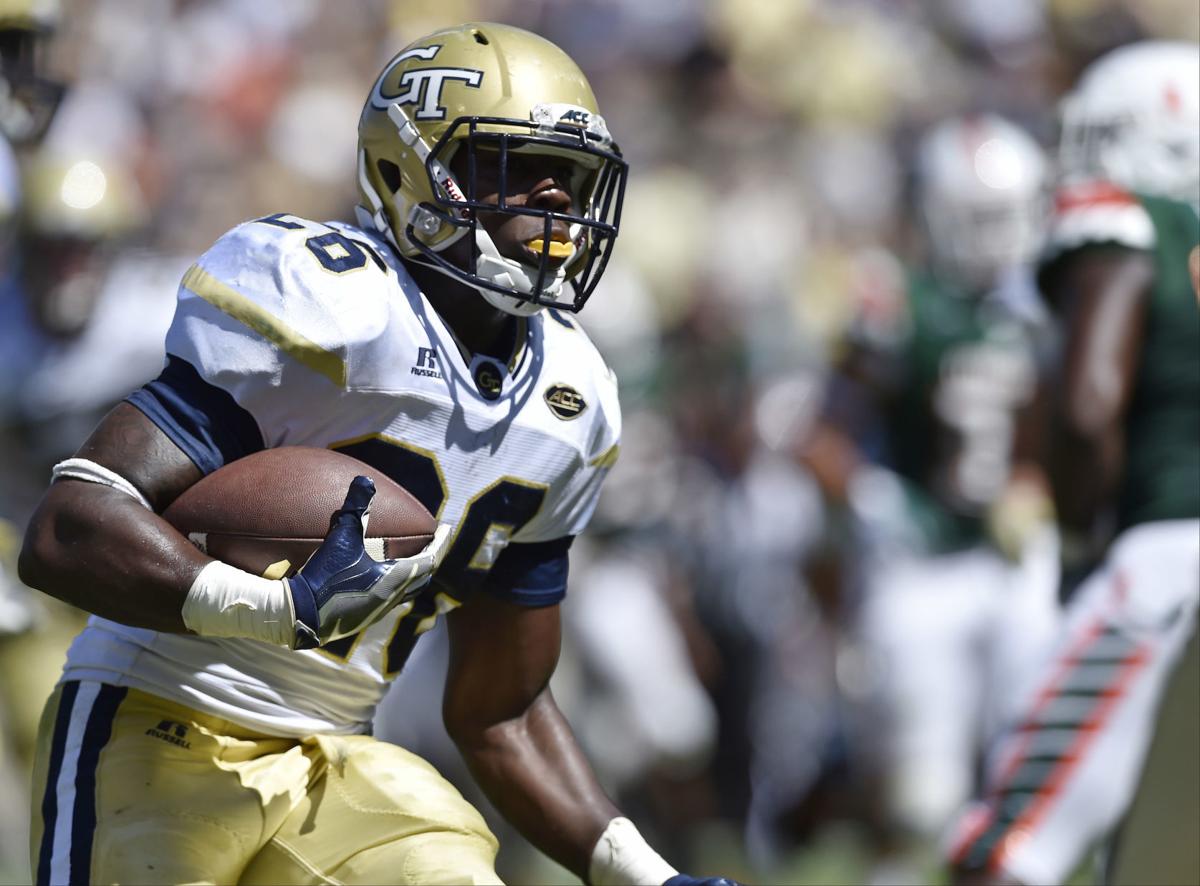 One of the biggest question marks of Nebraska's offseason is a question no longer.
Dedrick Mills, the talented junior college running back, has been admitted to Nebraska and will join the team Wednesday, a school spokesman confirmed to the Journal Star. 
The Journal Star reported Monday that Mills' admittance was imminent. 
Football program officials proceeded over the past week with relative confidence that Mills did well enough in three classes at Garden City (Kansas) Community College this spring, but getting him formally accepted and to campus on Wednesday is been a welcome development and a sigh of relief for head coach Scott Frost, running backs coach Ryan Held and the rest of the NU program.
You have free articles remaining.
Mills, after all, rushed for 1,358 yards and 19 touchdowns in 10 games as a sophomore last fall at GCCC and before that was the 2016 ACC Freshman of the Year in 2016 after rushing for 700-plus yards and 12 touchdowns for Georgia Tech.
Mills was dismissed from GT before his sophomore season began and then missed the fall at GCCC due to injury. Then, after his prolific 2018 season, his arrival to Lincoln was delayed.
After all of that, though, Mills will participate in virtually all of Nebraska's summer workout program -- it started officially last week for returning players -- and gets to campus on the front end of the 21 scholarship players joining the program this summer.
He and incoming freshmen Rahmir Johnson and Ronald Thompkins are the newcomers in the backfield, though, Mills' previous Power Five success makes him a presumptive candidate to be an immediate staple for the Huskers.
Ensuring Mills' status is even more critical to the Huskers considering the uncertainty that still surrounds sophomore Maurice Washington, whose ongoing legal proceedings stemming from two charges in California are slated to progress at least well into the summer unless some sort of agreement is reached outside the courtroom between Washington's representatives and the Santa Clara County prosecutor's office.