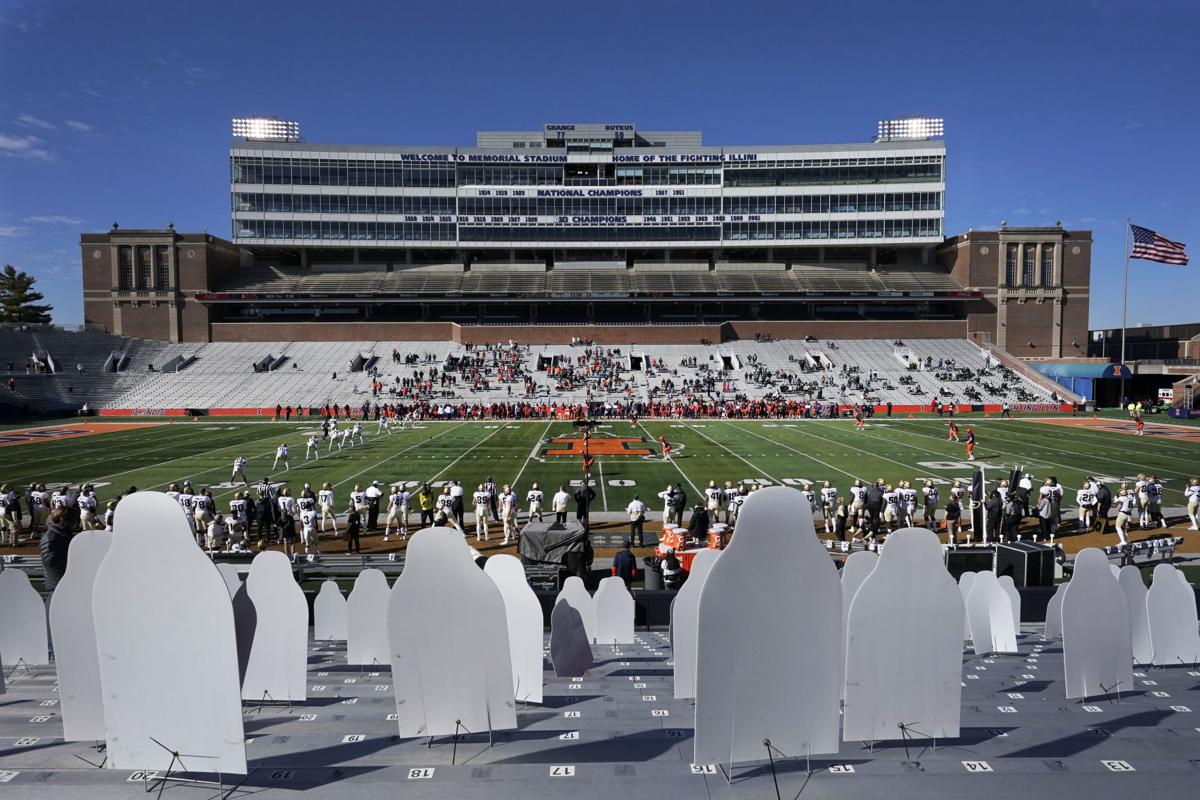 Nebraska will open the 2021 football season much closer to home than originally scheduled.
The Huskers and Illinois will not play in Dublin, Ireland, officials announced Wednesday.
The Aer Lingus Classic had been headed toward a relocation for months due to the coronavirus pandemic's continuing impact.
The Huskers and Illini still plan to open the 2021 season on Aug. 28, but now the game will be played in Champaign at Illinois' Memorial Stadium.
Among the driving reasons: NU athletic director Bill Moos said that ticket sales not surprisingly lagged substantially over the course of the fall, which is when the majority would have been sold under normal circumstances.
"The trip would have been a memorable experience for the young men in our football program, so I feel badly they won't have this opportunity," Moos said in a statement released Wednesday.
"There was also a high level of excitement and interest in the game among our great fan base, and I know many of them were looking forward to making the trip to cheer on the Huskers. Anthony Travel and Irish American Events have been a great partner throughout this process, and we will continue to explore the possibility of taking Nebraska Football to Dublin in the future."
"It is desperately disappointing that it is necessary to cancel the 2021 Aer Lingus College Football Classic, but public health must take precedent," said Neil Naughton, chairman of the Aer Lingus College Football Classic.
Ticket holders will be contacted by their purchase provider in the coming days.
Illinois gave up a home game to make the Week 0 contest in Ireland work. Before the teams agreed to play in Ireland, they were set to square off on Nov. 13. Illinois still has that week as a bye on its schedule, but Nebraska filled in FCS Southeastern Louisiana. 
Padraic O'Kane, director of Irish American Events, made clear that college football in Ireland in the future is a distinct possibility. The Nebraska-Illinois game was originally announced for Ireland in October 2019 as part of the Aer Lingus Classic series. The annual event was supposed to begin last August in a matchup between Notre Dame and Navy, but that matchup was canceled because of the pandemic.
Briefly
Ron Brown has a new job in the Nebraska football program.
The Husker assistant coach and, more recently, off-field staffer will go forward as a senior offensive analyst for coach Scott Frost. That's his new title on the school's official staff directory. 
Brown has been with Frost since Frost took the head coaching job here in December 2017 and until recently served as the director of player development. 
Frost hired Marcus Castro-Walker recently for that job, which he said is an "all-encompassing role." 
As an analyst, Brown can be involved in meetings, developing scheme and a wide swath of other responsibilities, but he cannot coach on the field.