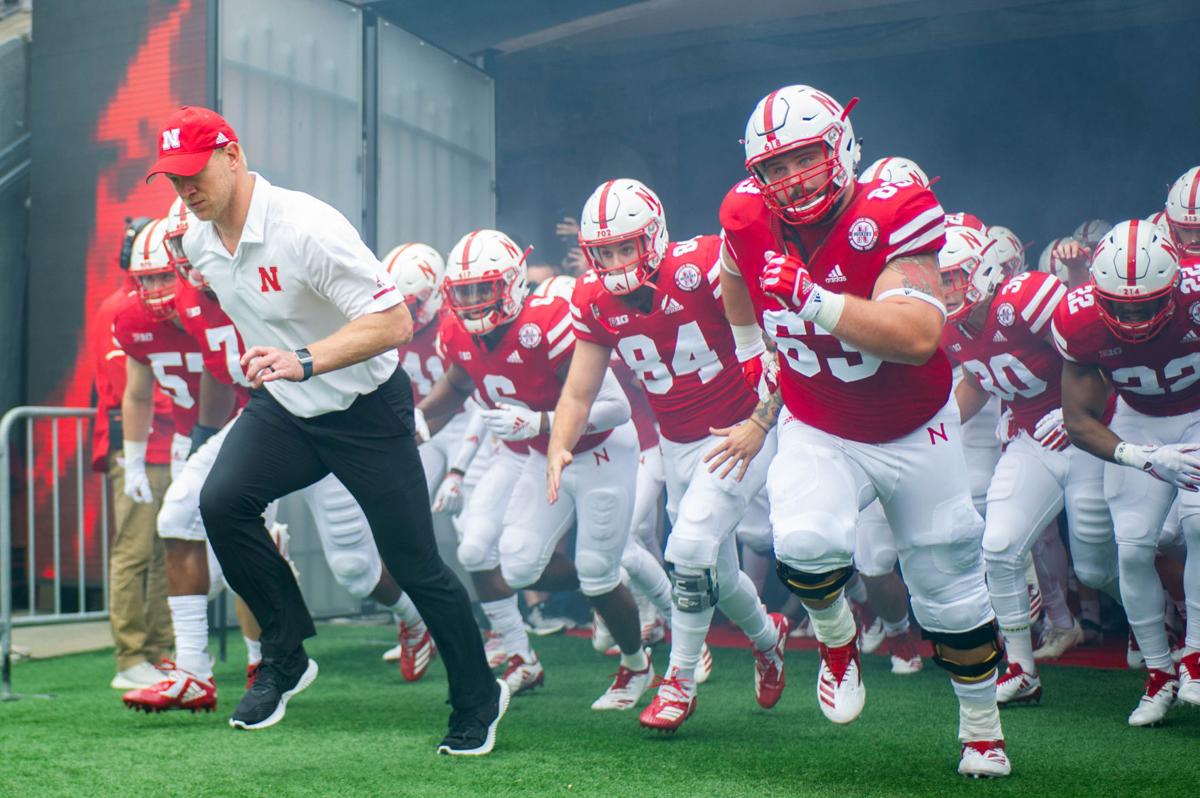 Just a nice, smooth, uneventful start to the college football season, as everyone expected.
The Big Ten Conference will indeed play football this fall, or at least try to, as the conference announced Wednesday morning a modified season beginning in October.
"Our players want to play, our coaches want to coach, and our fans want to watch," Nebraska athletic director Bill Moos said in a news conference after the announcement. "And we're going to be able to do all these things now, and that's why it's a celebration."
The plan is for the season to begin the weekend of Oct. 23-24, with eight games in an eight-week window and the Big Ten Championship Game scheduled for Dec. 19. Why Dec. 19? The College Football Playoff is set to release its final rankings Dec. 20.
As for who Nebraska will play, that is yet to be determined. Wisconsin athletic director Barry Alvarez, the head of the Big Ten's scheduling committee, said on the Big Ten Network on Wednesday morning that a schedule would be released later this week.
That schedule will include eight regular-season games, plus an extra game during championship week for each of the league's teams. In addition to the Big Ten Championship Game matching the East and West division winners, the second-place team from the West division will play the second-place team from the East division, third place will play third place, and on down the line.
For Nebraska, that means an October start to the season for the first time since 1943, when the team opened on Oct. 2 of that year. This will be the latest start to a Husker football season since 1892, when the team known as the Bugeaters started that campaign on Oct. 24 against Doane.
But at least it's a start.
"It's a good day to be in Nebraska and a good day for Husker Nation," University of Nebraska-Lincoln Chancellor Ronnie Green said. "We have had a long road to get there; to be able to celebrate this day for our student-athletes and for our coaches who have been ready to play and want to play and return to competition."
The Big Ten's plan will include rigorous safety protocols, including rapid COVID-19 testing for every person involved with a football program. That testing includes a daily rapid antigen test, and then a follow-up molecular test if someone tests positive. The Big Ten will pay for all of the testing for each school.
"We know that if we can test daily with rapid testing in these small populations of teams, we're very likely to reduce infectiousness inside practices and game competitions to near 100%," said Dr. James Borchers, Ohio State's team physician and co-chair of the Big Ten's medical subcommittee. "We can never say 100%, but we feel very confident that, with that approach, we'll be able to make our practice and our competition environments as risk-free as we possibly can with this testing approach."
When Nebraska does play its games, it will do so in largely empty stadiums. Penn State athletic director Sandy Barbour said on BTN no public sale of tickets will be allowed by the conference, but the league will work with each school on a city-by-city basis to allow families of players, coaches, etc., to watch games in person. Weeks ago, NU announced it would not allow tailgating should games be played, and it appears other schools in the league will follow suit.
Of course, there were scheduled starts before. 
The Huskers were scheduled to begin their 12-game 2020 slate with a Sept. 5 home date against Purdue. That was reworked Aug. 5, changed to a 10-game, conference-only schedule beginning with a Sept. 5 game at Rutgers. Six days after that, the whole thing was scrapped.
And then all hell broke loose.
"We will take a leadership role, we will put the health and safety of our student-athletes first and foremost, and I'm proud to sit here today and say that we did that," Big Ten Commissioner Kevin Warren said on the decision to double back on the league's vote to postpone the season. "We are so much better, and so much more prepared today than we were 43 days ago."
The day before the shutdown, Aug. 10, Nebraska coach Scott Frost and three players — quarterback Adrian Martinez, defensive back Dicaprio Bootle and offensive lineman Matt Farniok — took part in a news conference during which they passionately stated their case for wanting to play in the fall.
And that was only the beginning.
"We're getting ready to announce the Huskers and Big Ten football tonight," Carter said in a conversation with Bob Hinson, director of the National Strategic Research Institute.
Warren, in an Aug. 19 open letter to the Big Ten community, stated that the Aug. 11 vote by the Big Ten Council of Presidents and Chancellors, "was overwhelmingly in support of postponing fall sports and will not be revisited." Warren cited too many medical uncertainties with COVID-19, as well as the amateur status of the student-athletes involved.
The Pac-12 followed the Big Ten's lead in postponing fall sports, although the Big 12, ACC and SEC pushed forward.
"Each of the 14 of us might have a different answer among the presidents and chancellors," said Northwestern President Morton Schapiro. "For me, it wasn't about political pressure, it wasn't about money, it wasn't about lawsuits, and it wasn't about what anybody else was doing.
"It was about the unanimous opinion of our medical experts. And that sort of evolved over the course of weeks."
That evolution led to Nebraska and its 13 conference brethren playing games this fall. The Huskers have been practicing as the Big Ten worked behind the scenes, although NCAA rules limit teams not playing to 12 hours per week of football-related activity, including five hours on the field. The number would rise to 20 hours per week of activity the moment a schedule is announced.
Now, there is a light at the end of the tunnel.
"I believe very strongly (that) Nebraska needs football," Moos said. "And believe me, in the world I live in, football needs Nebraska."
Reaction from the Big Ten announcing a fall football season