Jerald Foster paused for several seconds at a podium in the very weight room where he and his Nebraska teammates put in eight months' worth of work designed to unlock uptapped strength and power.
Then he began to answer a reporter's question about two failed fourth-and-short runs in the second half of Saturday's 33-28 loss to Colorado.
"Offensive line … that hurts. It hurts, all right? We take it upon ourselves on those fourth-and-1s. I'm frustrated up here. I hope you can see that on my face," the Husker captain said.
Indeed, the emotion was clear. For Foster and other veteran Nebraska players, Game 1 of the Scott Frost era must have been such a breath of fresh air in so many ways. Left guard Foster and his offensive line mates paved the way to 329 rushing yards and 565 yards total. By and large, they protected well. Overall, they clearly got the best of the CU defensive front.
"This isn't a team that points fingers," Foster said. "We're one team, one heartbeat, so we're not pointing fingers. But we do understand that the offensive line needs to be the ones to get that yard. And we will."
And with that, Foster headed back to the locker room to join his teammates and turn the page toward Troy.
Details tripped up NU in all three phases against Colorado. What could have been an emphatic statement instead became a day of promise, yes, but also bitterness at an opportunity squandered.
"Little things, if it's one of them, it isn't that big a deal," Frost said Thursday. "But when you make that many mistakes, and if you take away any one of them, that game is probably different."
Pick any area and you can find examples. NU committed 11 penalties, including three crushers in the final 3 minutes, 29 seconds. Fumbles ended the team's first two drives and drops marred two in the second half. An interception deflated another before it could even get off the ground. Two instances of safeties arriving a step slow resulted in two critical receptions for 77 yards and a score. Dicaprio Bootle had two hands on a sure interception and dropped it.
But over the course of the week, attention turns not to the problem on a macro level, but the micro. Take Antonio Reed's late personal foul, for example. Travis Fisher on Tuesday had a simple answer for how he addressed it.
"Go to class on time. Come to practice and, if your ankle's supposed to be taped, they got to be taped. Have your pad and pencil at every meeting," the secondary coach said. "It's small things. … As a group and as a team, if we can do the small things right, then when you get put in that opportunity in the game (you'll do it right)."
It's easy to sense the frustration that Nebraska didn't get a chance to work out some kinks against Akron instead of Colorado. It's also reasonable to think that the Week 1-to-Week 2 jump that got talked about extensively last week will show against the Trojans.
Take, for instance, Frost's thoughts on ball security.
"It's hard to say we put more emphasis on it because we've been emphasizing it a lot, but sometimes kids don't really believe you how important something is until they see it happen," he said. "And I think the whole team now understands that, among other things, coughing two balls up is part of what got us beat."
The closer the game, the longer a little thing's shadow grows. In Week 1, too many teamed up to cast too much darkness over what nearly was a brilliant debut.
"Hopefully our guys have learned their lesson about that," Frost said.
Breaking down the Huskers' opponents in 2018
Northwestern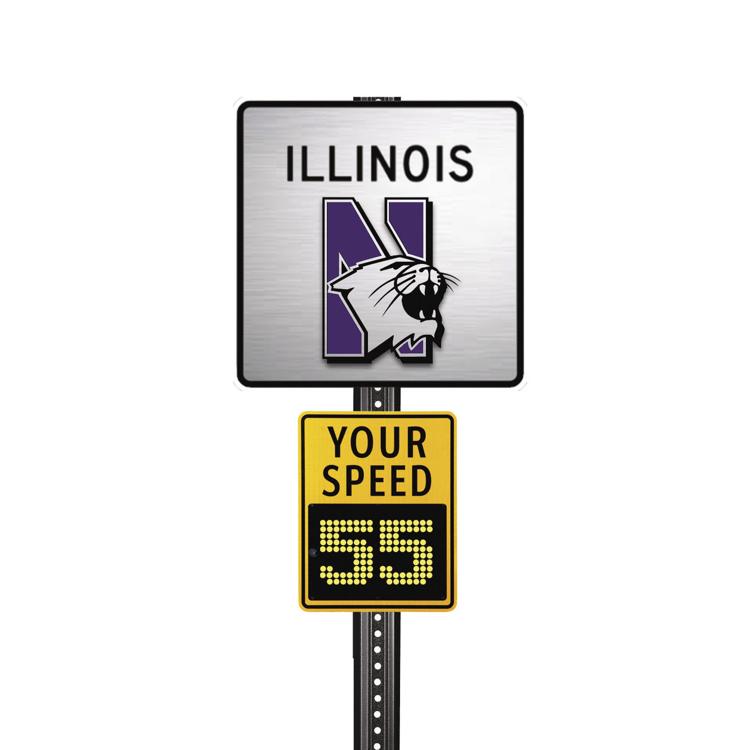 Oct. 13  |  11 a.m.  |  TV TBA  |  Ryan Field
Speed reading: 55
Speed trap: Northwestern could be difficult to wrestle down because of its strength on both lines. The Wildcats return four starters along their offensive line and on defense boast one of the Big Ten's best pass-rushing tandems in ends Samdup Miller and Joe Gaziano. Miller and Gaziano combined for 14.5 sacks last season. Meanwhile, Paddy Fisher and Nate Hall are two of the league's best linebackers.
Going through the motions: The big question in Northwestern's camp is the status of senior quarterback Clayton Thorson, who suffered an ACL tear in the Wildcats' 24-23 bowl win against Kentucky. The coaching staff has been preparing backup QBs, including junior TJ Green, with a greater sense of urgency than usual. That said, this is a program with momentum. Its 27 wins in the last three seasons are eight more than Nebraska's managed, a somewhat startling stat when one considers Northwestern's recruiting limitations.

Minnesota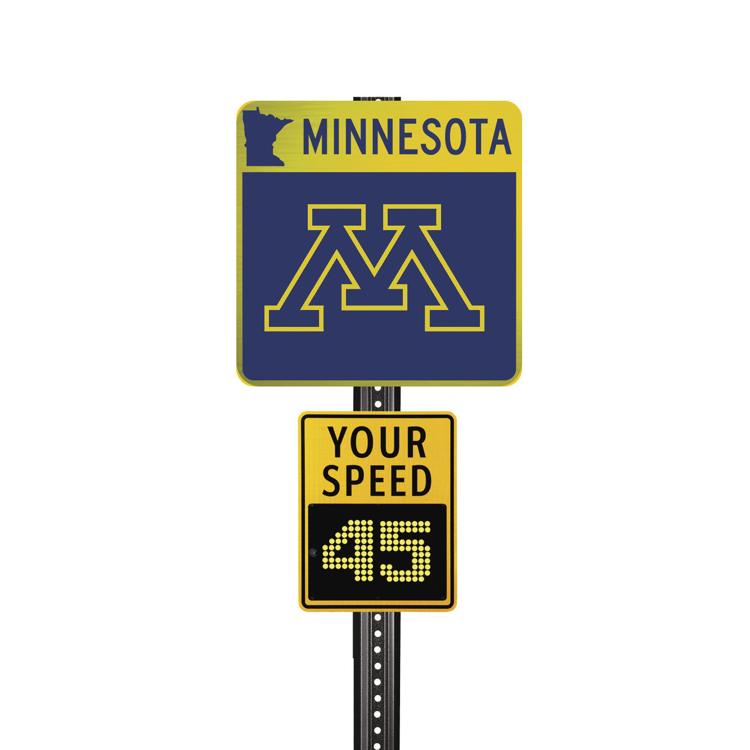 Oct. 20  |  TBA  |  Memorial Stadium
Speed reading: 45
Speed trap: It would seem pretty disrespectful to Minnesota's program to not site one glaring reason why the Gophers could give Nebraska fits. After all, one of the Huskers' most embarrassing losses in recent memory occurred just last season in Minneapolis — a 54-21 setback. The Gophers went on to lose their final two games, 39-0 to Northwestern and 31-0 to Wisconsin.
Going through the motions: Second-year Minnesota head coach P.J. Fleck once again has serious questions at quarterback. The lack of production at that position last season resulted in a unit that ranked 122nd nationally in passing yards per game (126.1). Whoever wins the QB job this season could benefit from having some salty skill-position players, including tailback Shannon Brooks and receiver Tyler Johnson. Minnesota's defense is legit and likely will cause Nebraska problems.

Bethune-Cookman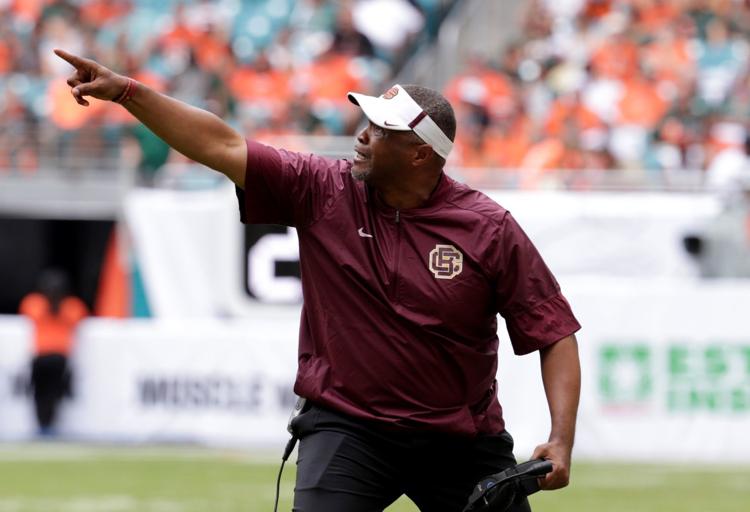 Location: Daytona Beach, Fla.
Mascot: Wildcats.
Students: 4,036.
Conference: Mid-Eastern Athletic Conference.
Coach: Terry Sims.
2018: Bethune-Cookman lost 34-3 against Tennessee State in the season-opener before bouncing back with a 79-16 win against Virginia University of Lynchburg. On Saturday, the Wildcats lost to Florida Atlantic, 49-28.
Last time vs. Power Five foe: 2017 vs. Miami, lost 41-13.
Of note: Bethune-Cookman has won five MEAC titles within the past six seasons.
Ohio State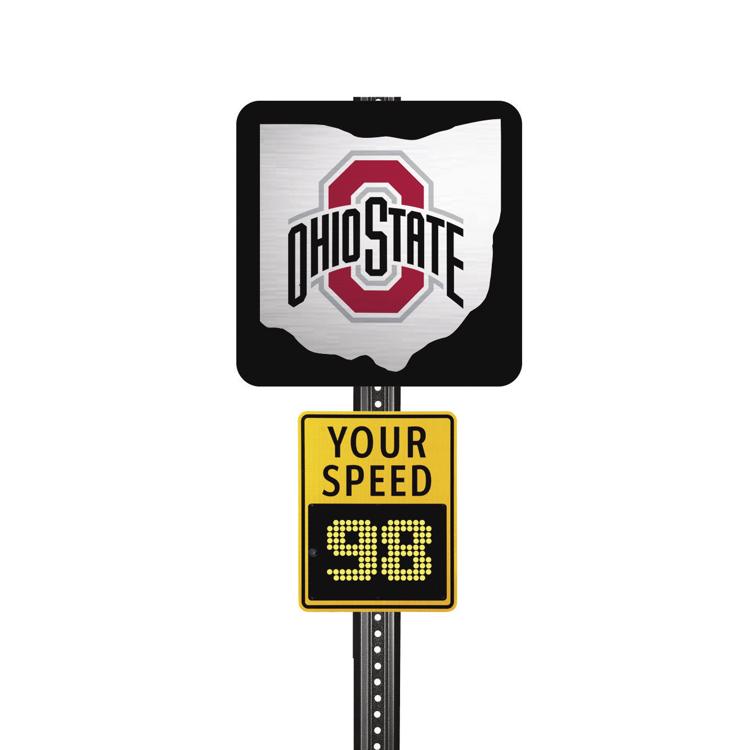 Nov. 3  |  TBA  |  Ohio Stadium
Speed reading: 98
Speed trap: You saw what happened last Oct. 14 in Lincoln, right? Ohio State often did whatever it wanted in a 56-14 triumph. You saw what happened Nov. 5, 2016, in Ohio Stadium, right? The Buckeyes battered the Huskers to the tune of 62-3. We're guessing Nebraska has a psychological mountain to climb before it sincerely believes it can defeat Ohio State in the Horseshoe. 
Going through the motions: Let's see. Ohio State returns its top seven receivers and top two running backs. The Buckeyes' defensive line again will be a bear to block (although linebacker is a concern). The secondary is loaded with talent. The Zach Smith-Urban Meyer scandal is bound to have an impact on the season, although it's impossible to quantify how much of an impact. Even if OSU is unfocused, it probably won't have much trouble in this game.

Illinois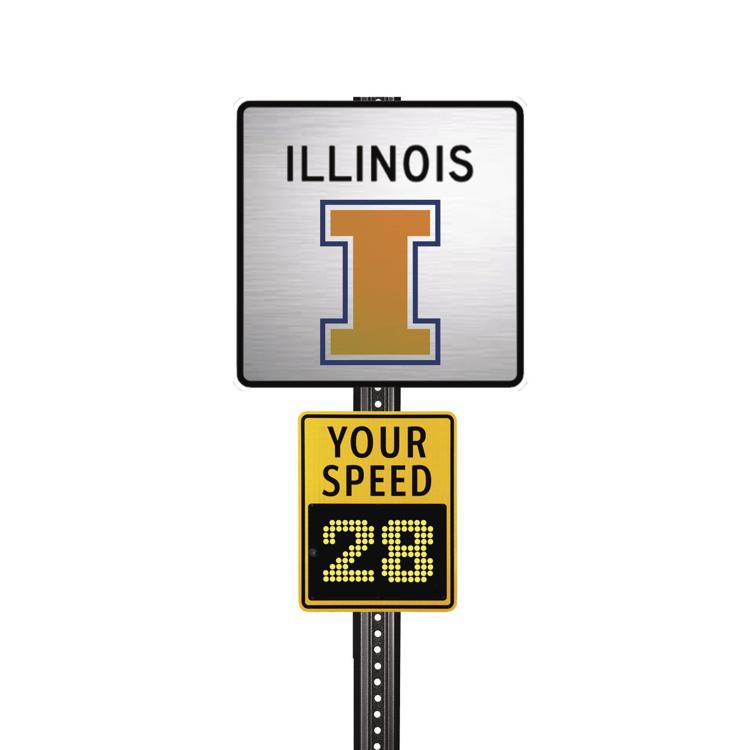 Nov. 10  |  TBA  |  Memorial Stadium
Speed reading: 28
Speed trap: Third-year Illinois head coach Lovie Smith hired former Arizona assistant Rod Smith as offensive coordinator with plans to spread the field using a variety of formations. That could create a degree of stress for the Blackshirts. Also, there's this: The third year was a charm for previous Illini coaches Ron Turner, Ron Zook and Tim Beckman. Each made it to a bowl in Year 3. But reaching a bowl seems like a colossal long shot for Smith, who's 5-19 at the school and just 2-16 in the Big Ten.
Going through the motions: Illinois lost 10 straight games to end last season. The Illini just don't seem equipped to go on the road and beat a representative Big Ten team — although the possibility of a major upset always looms. As bad as Nebraska was last season, an Illinois win in this game would be a sizable upset.

Michigan State
Nov. 17  |  TBA  |  Memorial Stadium
Speed reading: 75
Speed trap: This conversation has to start with quarterback Brian Lewerke, whose talent, toughness and versatility make him arguably the most challenging QB on Nebraska's schedule. The 6-foot-3, 215-pound junior adds an intriguing element to the Spartans' two-back, between-the-tackles identity. As for Sparty's defense, look out. It returns nine starters from a unit that ranked second nationally in run defense last year and No. 7 overall.
Going through the motions: Nebraska's 39-38 upset of then-No. 6 Michigan State in 2015 was Mike Riley's best win as the Huskers' head coach. The Huskers were coming off a 55-45 loss to Purdue, so beating Sparty was a bit of a stunner. The same would be true this year, or so it appears in the preseason. Mark Dantonio has 19 starters back from a squad that pounded Washington State 42-17 in the Holiday Bowl.

Iowa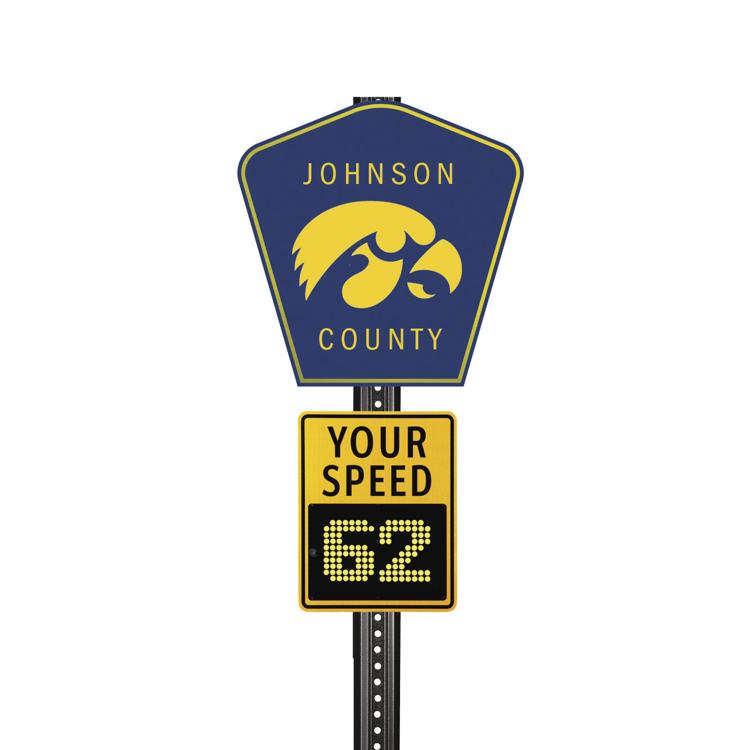 Nov. 23  |  11 a.m.  |  FOX  |  Kinnick Stadium
Speed reading: 62
Speed trap: Iowa returns seven starters on offense — you know, the offense that racked up 56 points in Lincoln last November. Two of those starters are quarterback Nate Stanley and tight end Noah Fant. The 6-5, 241-pound Fant reached the end zone 11 times last season, a record for a Hawkeye tight end. Iowa's defense was hit hard by attrition but still features arguably the best group of ends in the Big Ten.
Going through the motions: This series has become downright wicked for Nebraska, as Iowa has won four of the last five games — three of those in convincing fashion. This season, Nebraska's skill players should be able to apply significant pressure to Iowa's back seven. But the Hawkeyes always play the Huskers with a hard edge. Kirk Ferentz's crew has flat-out wanted it more than Nebraska, especially in the last three years. Scott Frost has to change that mentality, pronto.