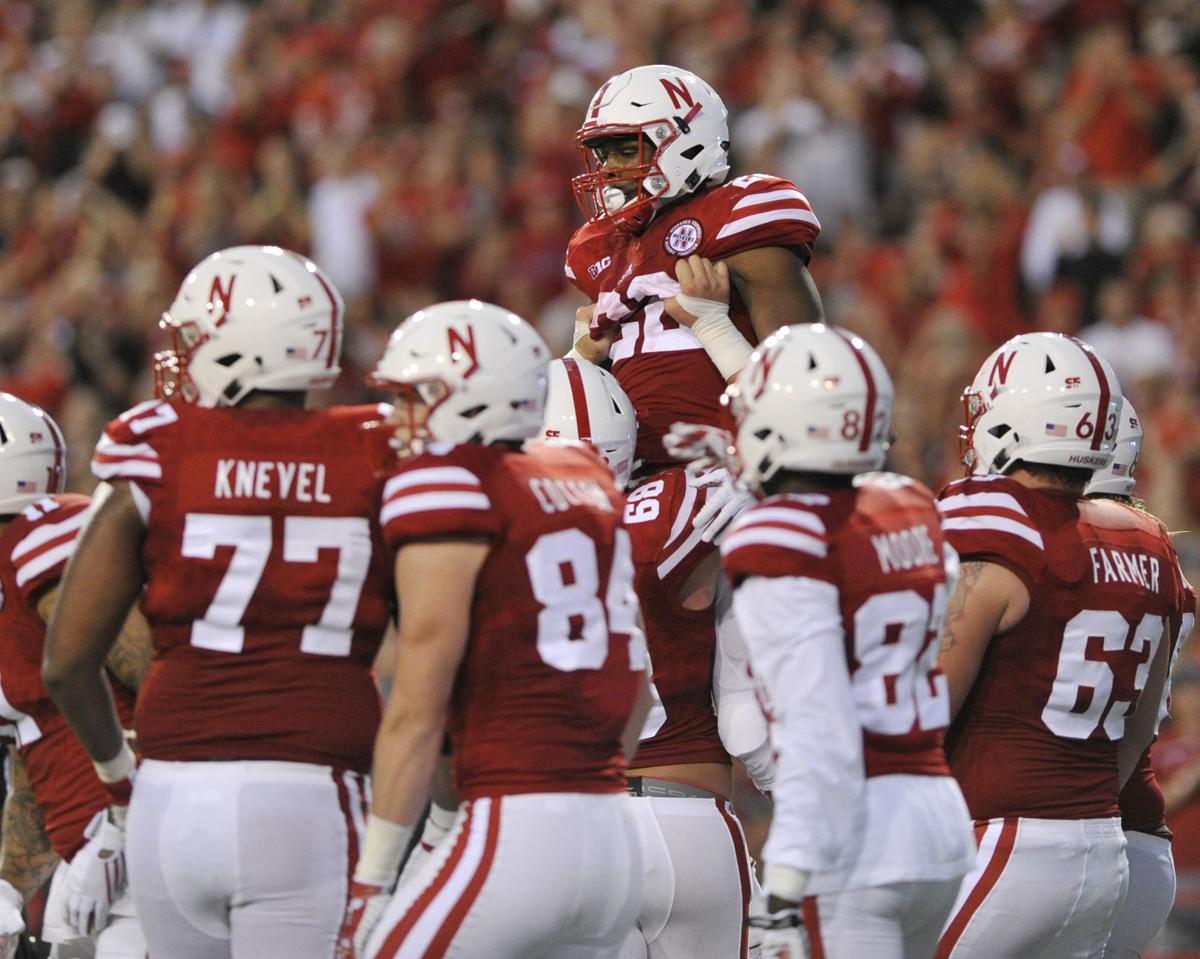 The Big Ten Conference is about to start playing a little more Friday night football.
The specific games to be played on Fridays next season have not yet been announced, but all indications are Nebraska won't be involved in 2017.
The Huskers will, however, play one Friday night game at home over the next three years, if selected by the television networks, a likely occurrence given the Nebraska brand. NU could also play one Friday road game during that time. The annual Black Friday game against Iowa does not count in the discussion.
"We look forward to the opportunity to host a Friday night game," said David Witty, Nebraska's senior associate athletic director of marketing and communications.
While a few Big Ten schools have placed stipulations on when or where they'd play a Friday night game, Nebraska has not, according to Witty.
"We would have 10 months' notice on when that game would be, so we would definitely make appropriate plans with everyone who is affected by that Friday night game," he added. "We have plenty of planning time and would definitely meet with all the different people to try to work things out to the best possible solution for everybody."
Aside from Black Friday games, the Huskers have only once in modern history played a home game on a day other Saturday. That was against Rice in 2001, when the game was pushed to a Thursday following the 9/11 tragedy.
The Nebraska Coaches Association was among those not in favor of Wednesday's news.
"We understand that there's money involved, there's no doubt about it," said Darin Boysen, director of the NCA. "We're just disappointed that ... and I don't think we're alone, but high school football is important to this state. Obviously, we would be very disappointed to see it go down that road. Because high school football, and high school athletics, mean a lot to the small communities across Nebraska."
The Ohio High School Athletic Association was another organization in Big Ten country that expressed similar disappointment.
"I'm not an expert on how that would affect commerce (in the city of Lincoln), but I do know it would affect people that are going to have to make a choice, 'Are you going to go to your local high school game or are you going to go to the university game?'" Boysen said. "I don't think we need to make those choices at Nebraska."
Poll: How do you feel about Big Ten Friday Night Lights?
Should the Huskers play Friday nights or decline like Michigan and Penn State have done?
You voted:
Any Friday night games involving Big Ten teams will take place in September and October. Given it's a six-year TV deal the league just signed, NU will probably play two Friday night home games over that time.
Apparently not everyone on the league is on board with the plan.
Michigan is reportedly saying no to playing Friday night games altogether — home and away. Penn State issued a statement announcing that school officials informed the Big Ten it will not host games on Friday nights.
"There are a variety of reasons why, among them, we know how important Friday night high school football is to hundreds of communities across the Commonwealth," the statement read. "In addition, we have considered the impact that a Friday night home game would have on key community stakeholders."
Penn State did express a willingness to play one road game a year on a Friday night.
Michigan State has agreed to host one Friday night game a year, provided it is on Labor Day weekend, something the Spartans have done the past six seasons.
And here? Boysen said his opinion isn't a shot at Nebraska. He's just disappointed the Big Ten is taking away from some of the same high school players who will later be playing in its league.
"Do I think the sky is falling and the end is near? No. That's not the point," he said. "But I think there's some times we need to respect each other, and high school football has been trampled on."