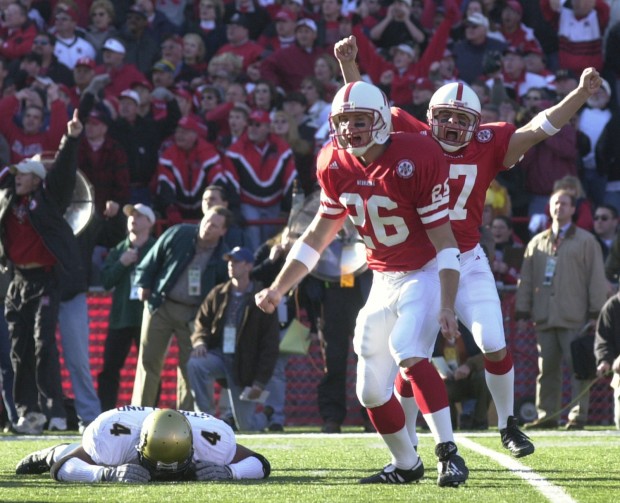 Nebraska will play football against yet another old friend.
According to NU officials, the Huskers will renew their rivalry with Colorado, a longtime Big Eight and Big 12 opponent, as the teams agreed to play four games between 2018 and 2024.
The border rivals will play in Lincoln on Sept. 8, 2018, before a return matchup in Colorado on Sept. 7, 2019. CU will also host NU on Sept. 9, 2023, with the Buffs returning to Memorial Stadium on Sept. 7, 2024.
The games will be the first in the series since both schools left the Big 12 following the 2010-11 athletic season. The teams last met in 2010, a 45-17 Husker victory. It marked the 63rd consecutive year the two schools played.
"There is a lot of great history between Nebraska and Colorado on the football field, so I think this will be an outstanding series for both schools," Nebraska coach Bo Pelini said in a statement. "I think our fans will enjoy the matchups, particularly those in western Nebraska who can make the short drive out to the games in Colorado."
Nebraska has a 49-18-2 advantage in the all-time series. NU won the final three meetings, and has gone 15-4 against CU since 1992.
Nebraska announced in November that it has agreed to a home-and-home series with Oklahoma in 2021 and 2022, with the first matchup in Norman, Okla.
The 2019 game at Colorado gives Nebraska three scheduled nonconference games that season, joining previously announced home contests against South Alabama and Northern Illinois. The matchups in 2018, 2023 and 2024 are the first scheduled games of those seasons for Nebraska.