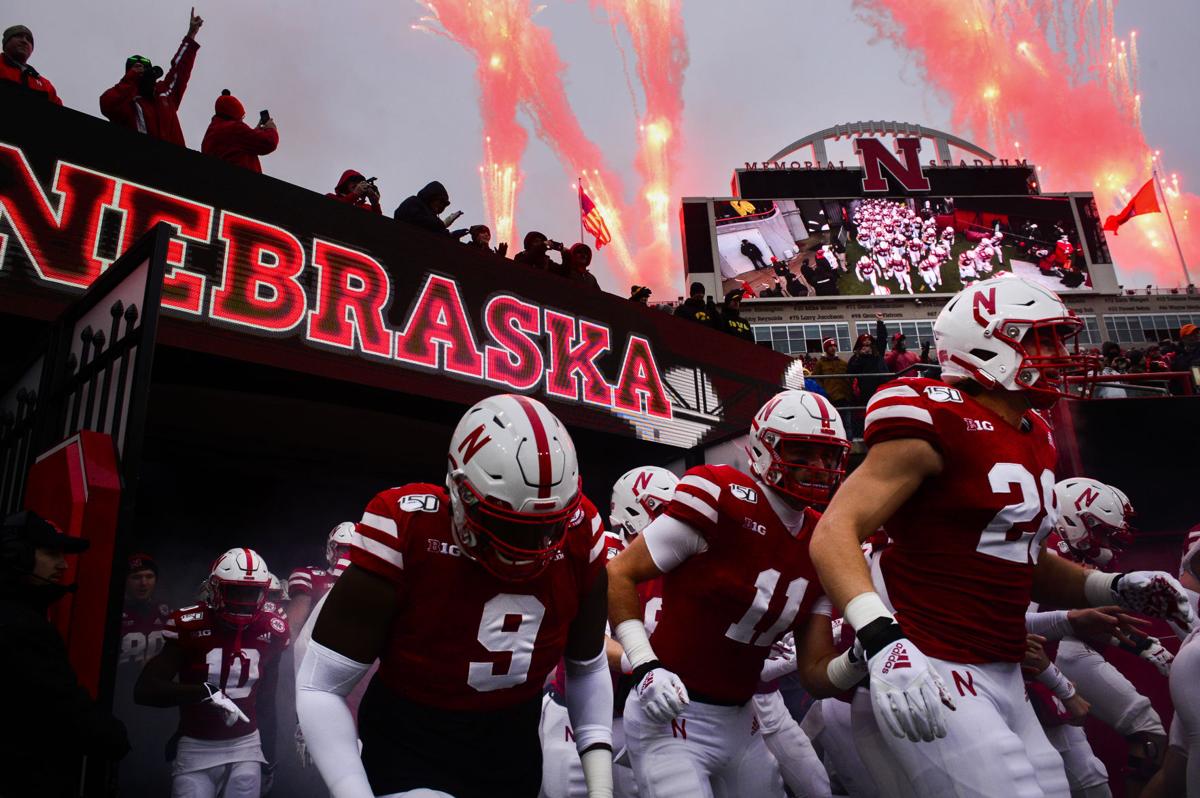 Nebraska football on Thursday announced several future nonconference games, including a new home-and-home series with a Big 12 opponent.
Husker fans need not worry about travel arrangements just yet, however. It's going to be awhile before the series with Oklahoma State arrives. 
NU announced a home-and-home with the Cowboys set to be played in Lincoln on Sept. 16, 2034, and then in Stillwater, Oklahoma, the following year, more than 15 years from now. 
"The first time Scott Frost and I sat down to discuss scheduling philosophy, we both shared a goal of making an effort to play former conference opponents," NU athletic director Bill Moos said in a school news release. "It is exciting to add Oklahoma State to our football schedule, and we will continue to explore additional opportunities for games in our part of the country.
"The Big Ten schedule gives our fans the opportunity to visit some of the nation's best college football environments, but the reality is many of those places are a long way from Nebraska. Games against schools like Oklahoma State, Colorado and Oklahoma are drivable and affordable trips for Husker fans."
In addition, NU also announced it is moving a game against South Dakota State originally set for Aug. 31, 2024, to Sept. 7, 2030. In that game's place, the Huskers will open the 2024 season at home against UTEP. The Huskers will also open the 2028 season against UTEP on Sept. 2. 
That fills the 2028 nonconference slate, as NU will face UTEP, SDSU and Arizona, all at home. 
The Huskers also rounded out 2025 and 2026 by adding Louisiana-Monroe (Oct. 18, 2025) and Ohio (Sept. 5, 2026). 
Guarantee payments for the announced games include $1.775 million (2028) and $1.6 million (2024) to UTEP, $1.65 million to ULM in 2025 and $1 million to Ohio in 2026. 
Nebraska now only has two nonconference openings remaining through the 2028 season, one each in 2024 and 2027. Big Ten schedules have been publicly announced through the 2025 season. 
The Huskers open three of the next four seasons with conference games: Purdue at home this fall, Illinois in Dublin, Ireland, in 2021 and at Minnesota in 2023. 
Below are NU's coming nonconference schedules from 2020-28. Beyond that, the Huskers have a home-and-home with Oklahoma in 2029 (away) and 2030 (home), host SDSU in 2030 and visit Arizona in 2031. 
vs. Central Michigan, Sept. 12
vs. Southeastern Louisiana, Nov. 13 
vs. North Dakota, Sept. 3
vs. Georgia Southern, Sept. 10 
vs. Northern Illinois, Sept. 16
vs. Louisiana Tech, Sept. 23
vs. Louisiana-Monroe, Oct. 18 
vs. North Dakota, Sept. 19 
vs. Northern Illinois, Sept. 4