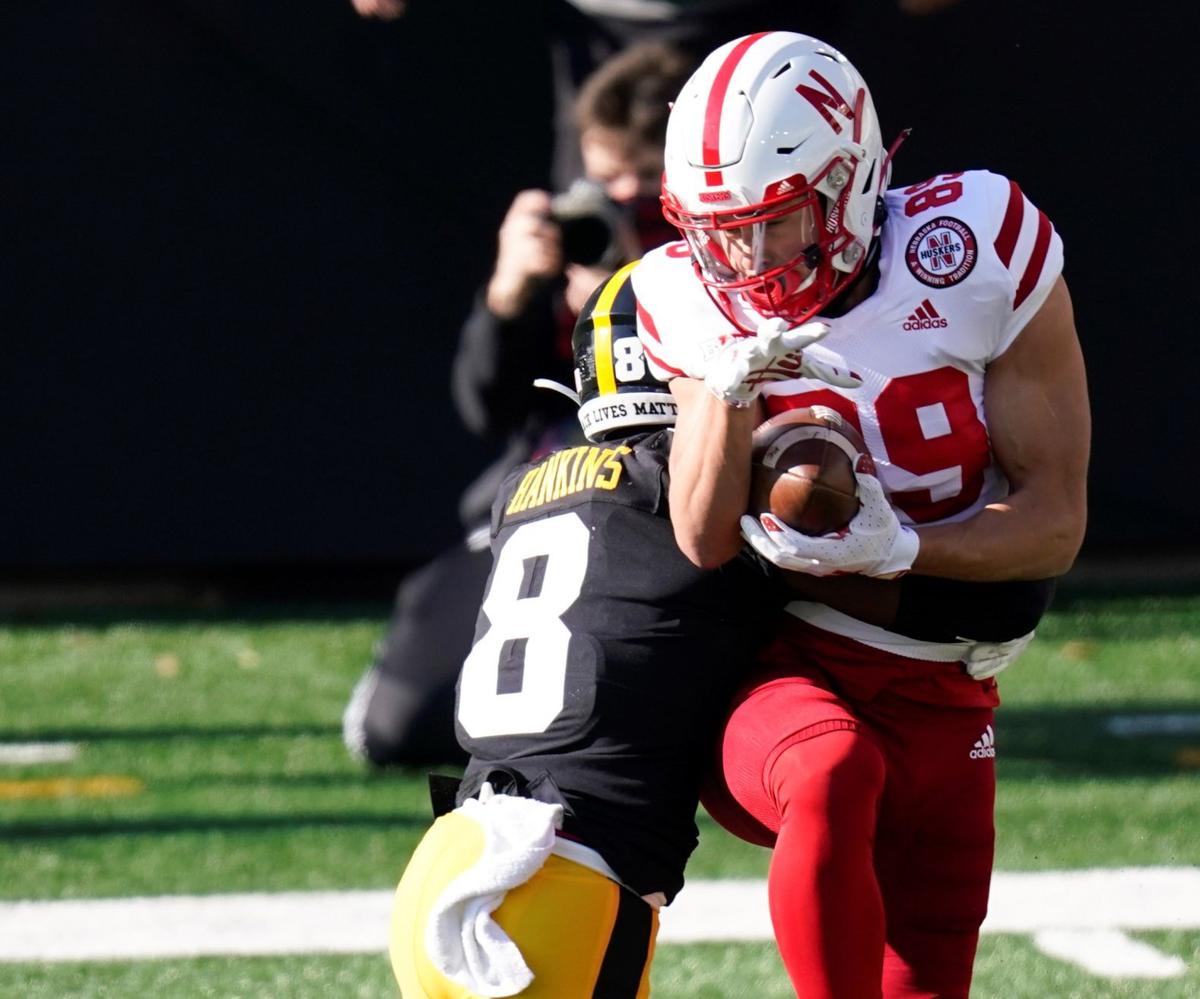 It's been a spring of positive reinforcement for Nebraska wide receiver Oliver Martin.
Not that he's sought it out so much as that it's found him in myriad ways as he and his teammates progress through the midpoint of spring ball and toward May 1's Red-White Spring Game at Memorial Stadium.
Martin, a transfer from Iowa and an Iowa City native, impressed coaches with the way he dove in over the second half of the 2020 season once he was ruled eligible. Even with modest numbers (five catches for 63 yards), he earned four starts and essentially played without having much time to learn the offense.
Over the past couple of months, though, Martin has started to settle in and, by most accounts, stand out in what is shaping up to be a competitive wide receiver room.
"We do one-on-ones just about every day and I don't think he's lost a rep of that," walk-on receiver Wyatt Liewer said of his teammate on Wednesday. "He looks really good."
Martin, too, said he feels like things are coming more naturally to him this spring. Remember, this is his third collegiate stop already. A former U.S. Army All-America selection and four-star recruit, Martin first enrolled at Michigan in 2017, then transferred to Iowa after catching 16 passes for 153 yards and two touchdowns as a redshirt freshman in 2018. After one season with the Hawkeyes, he transferred to NU as a walk-on last summer. Martin said the concepts and schemes are relatively similar across schools, but the terminology changes quite a bit.
"I would say the biggest boost to my confidence has been just knowing the playbook really well," he said. "So I can look at the defense a little bit more and read the defense, be able to run my route accordingly to that as opposed to last year, when I was thinking about my assignment on the play.
"That's definitely helped me play more naturally."
Another shot of confidence: A strong performance in the team's winter Performance Index Testing, where head coach Scott Frost said Martin had a team-best 40-inch vertical jump and Martin said he ran 4.5 seconds in the 40-yard dash, one of the fastest marks on the team based on the team's laser start/laser finish timing system.
"In workouts, not every day is timed, or something measured, so it's hard to know exactly how you stack up against other guys," Martin said. "I always knew that I was pretty fast and explosive, but testing, when you can see yourself compared to the other guys, it definitely helped my confidence, for sure."
Martin is just one of several players in Matt Lubick's wide receiver group hoping to make a big jump in his second year at Nebraska. That list also includes Zavier Betts, Alante Brown, Levi Falck, Omar Manning and Will Nixon.
"We're a work in progress, but a lot of improvement," Lubick said Wednesday. "Last year we played a ton of first-year players, so that's a huge difference. … (Last year) there was a lot of thinking. Now those guys are getting a lot more confident, they understand the offense and they can play faster and make plays."
All of that adds up to a productive, positive spring in Oliver Martin's eyes.
"It's gone really well. I feel fast, explosive, I'm really confident in my abilities right now," he said. "And I feel like I can execute the plays that the coaches are calling, whether it's getting open in the zone, or getting open against man coverage.
"I feel really good with where I'm at right now."
A look at the 2021 Nebraska football schedule
Week 0: at Illinois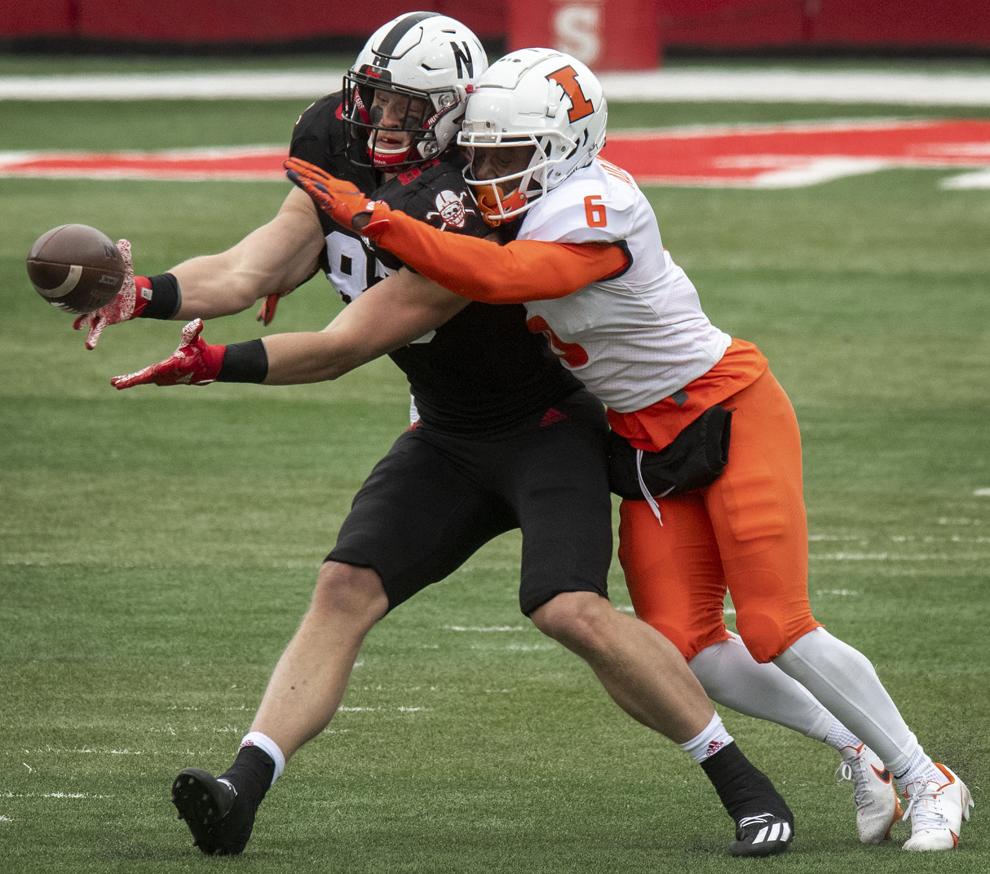 Last time the Huskers and Illini played: Illinois 41, Nebraska 23 (2020)
All-time series: Nebraska leads, 11-4
Week 1: vs. Fordham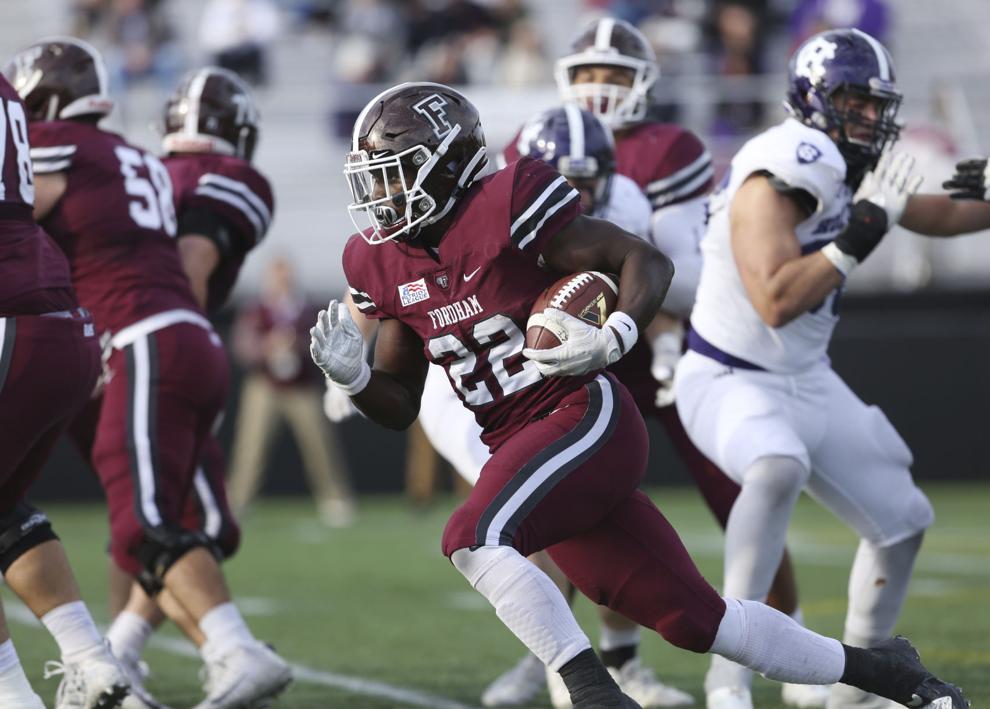 Fordham in 2020: 2-1 (shortened by COVID-19)
Last time the Huskers and Rams met: No previous matchups
Week 2: vs. Buffalo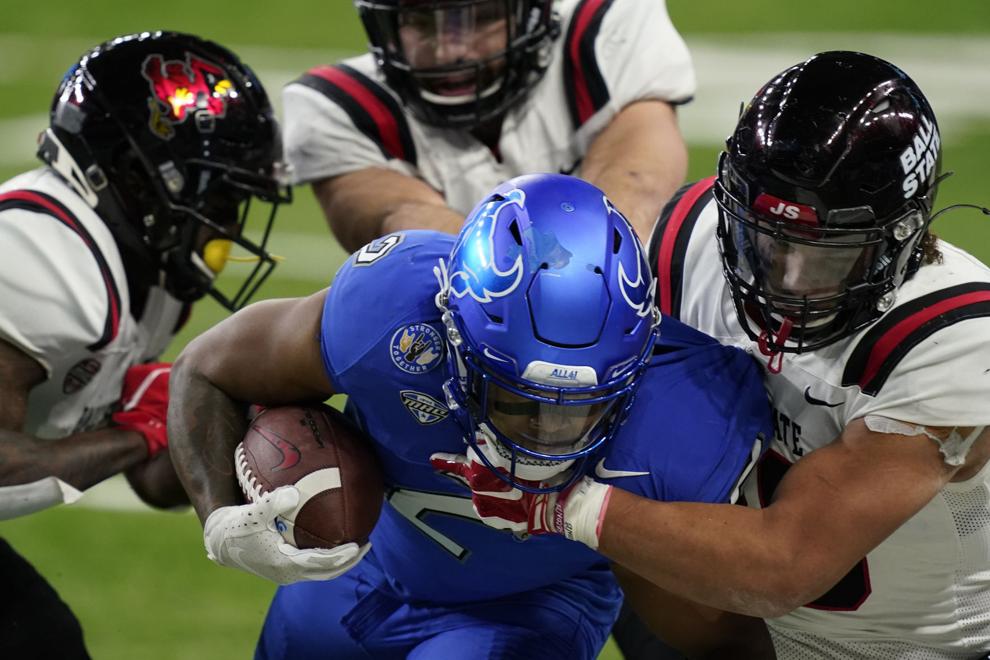 When: Sept. 11, 2:30 p.m. 
Buffalo in 2020: 6-1 (5-0 in MAC)
Last time the Huskers and Bulls met: No previous matchups
Week 3: at Oklahoma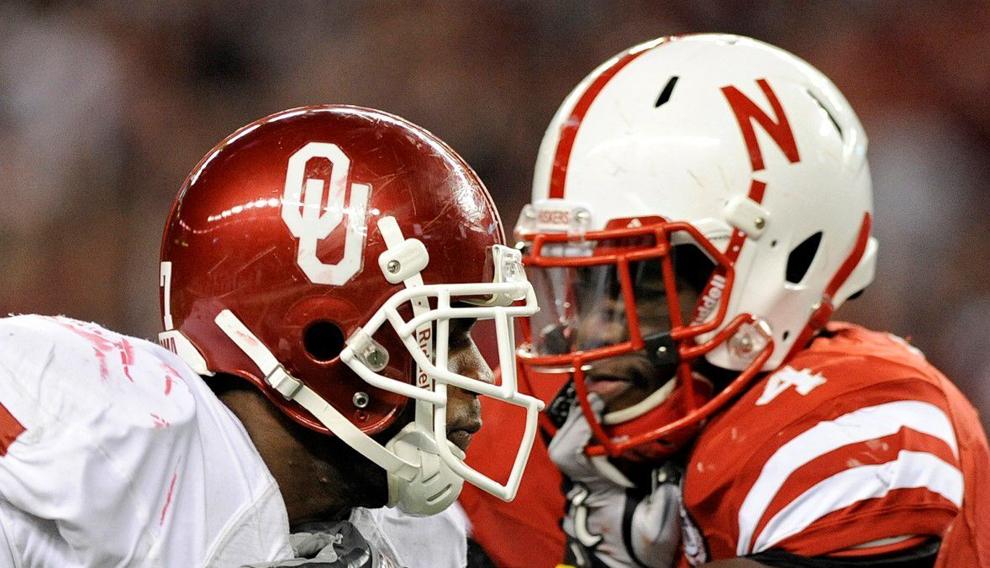 Oklahoma in 2020: 9-2 (6-2 Big 12)
Last time Huskers and Sooners played: Oklahoma 23, Nebraska 20 (Dec. 5, 2010, Big 12 Championship)
All-time series: Oklahoma, 45-38-3
Week 4: at Michigan State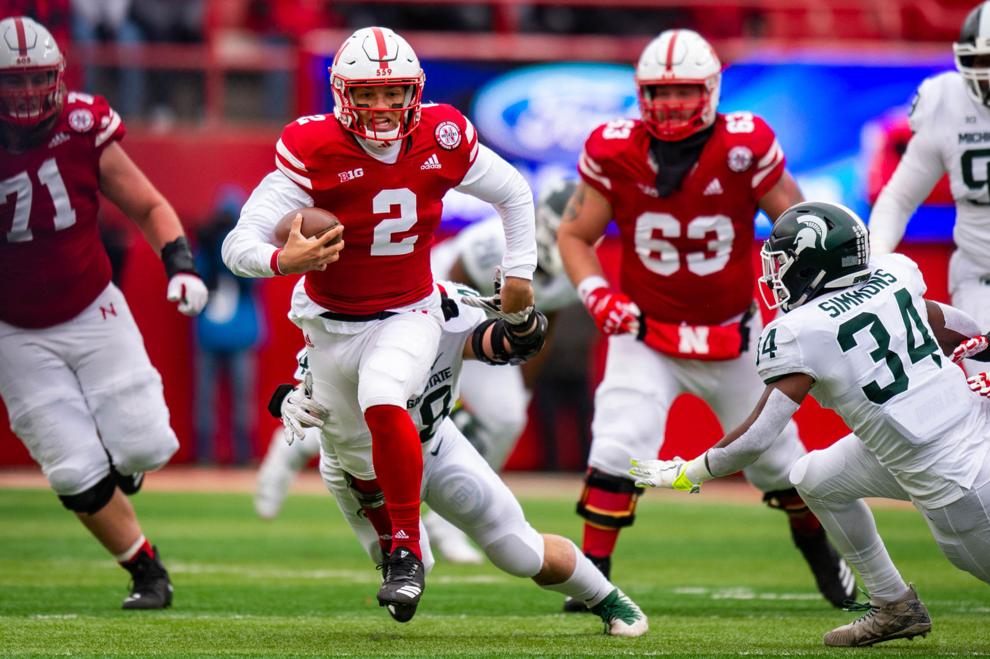 Where: East Lansing, Michigan
Michigan State in 2020: 2-5
The last time the Huskers and Spartans played: Nebraska 9, Michigan State 6 (Nov. 17, 2018)
All-time series: Nebraska leads, 9-2
Week 5: Northwestern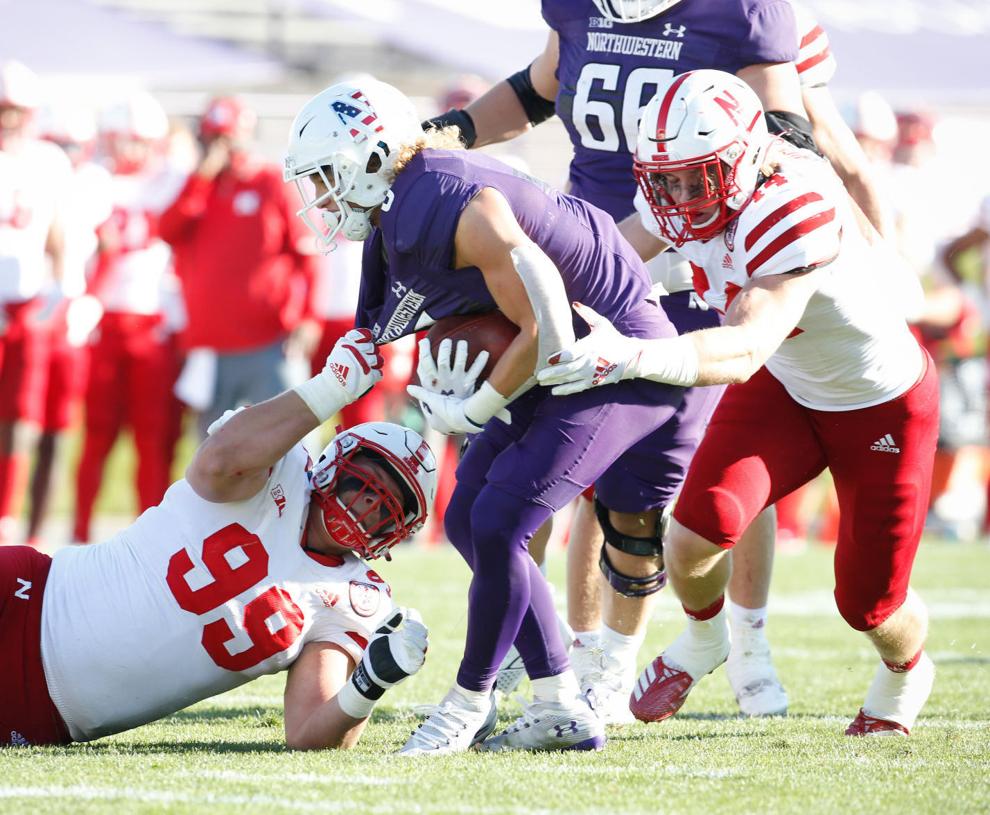 Northwestern in 2020: 7-2, Big Ten runner-up
The last time the Huskers and Wildcats met: Northwestern 21, Nebraska 13 (Nov. 7, 2020)
All-time series: Nebraska leads, 8-6
Week 6: Michigan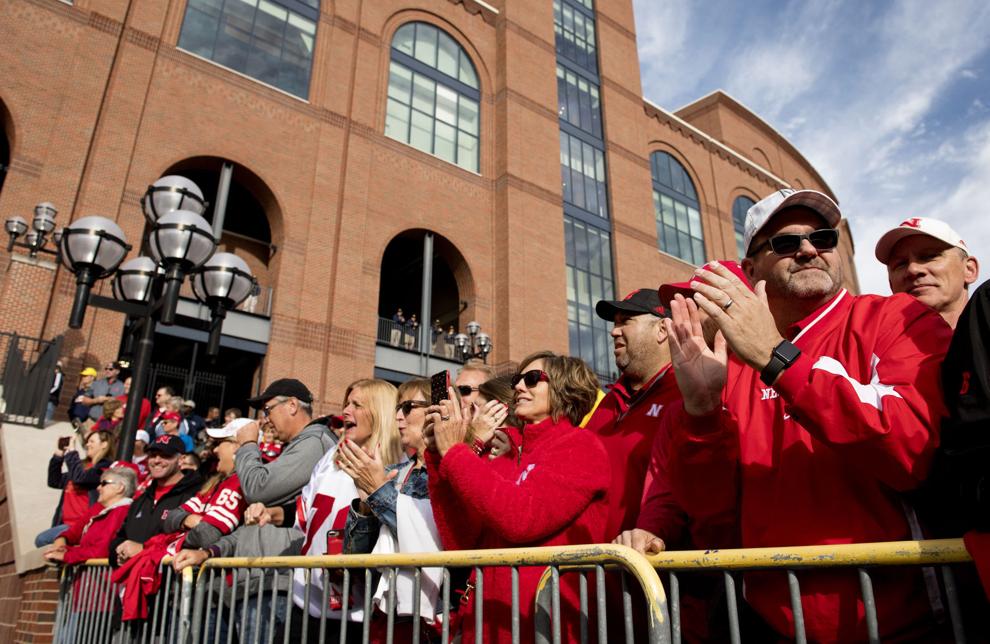 The last time the Huskers and Wolverines played: Michigan 56, Nebraska 10 (Sept. 22, 2018)
All-time series: Michigan leads, 5-4
Week 7: at Minnesota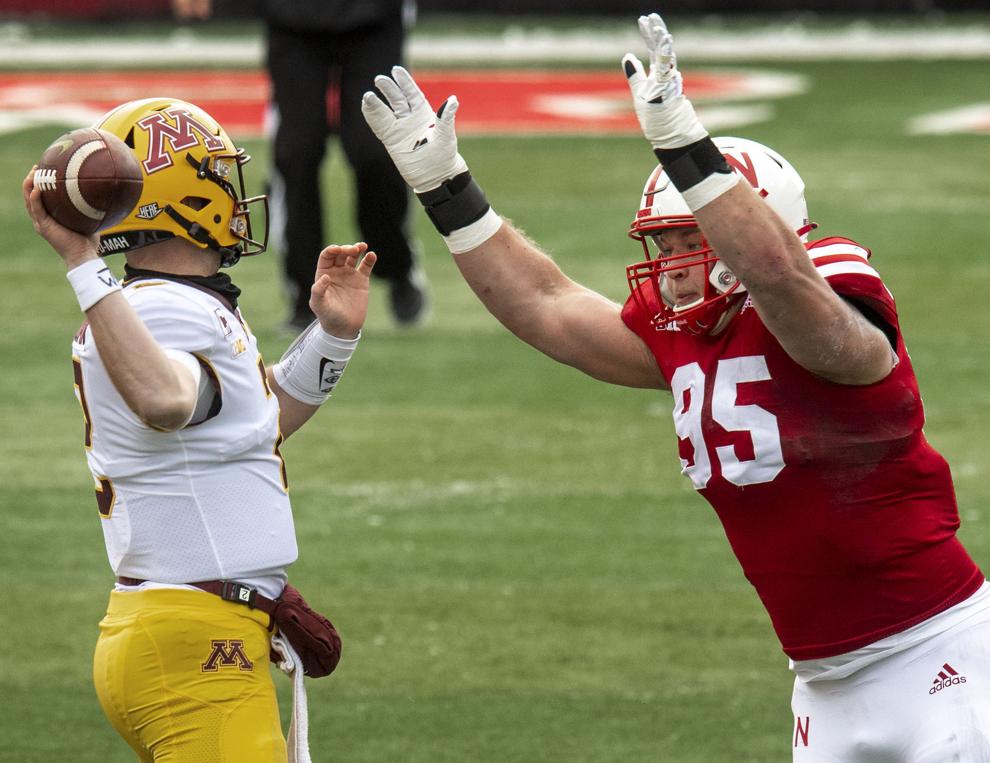 The last time the Huskers and Gophers played: Minnesota 24, Nebraska 17 (Dec. 12, 2020)
All-time series: Minnesota, 34-25-2
Week 9; Purdue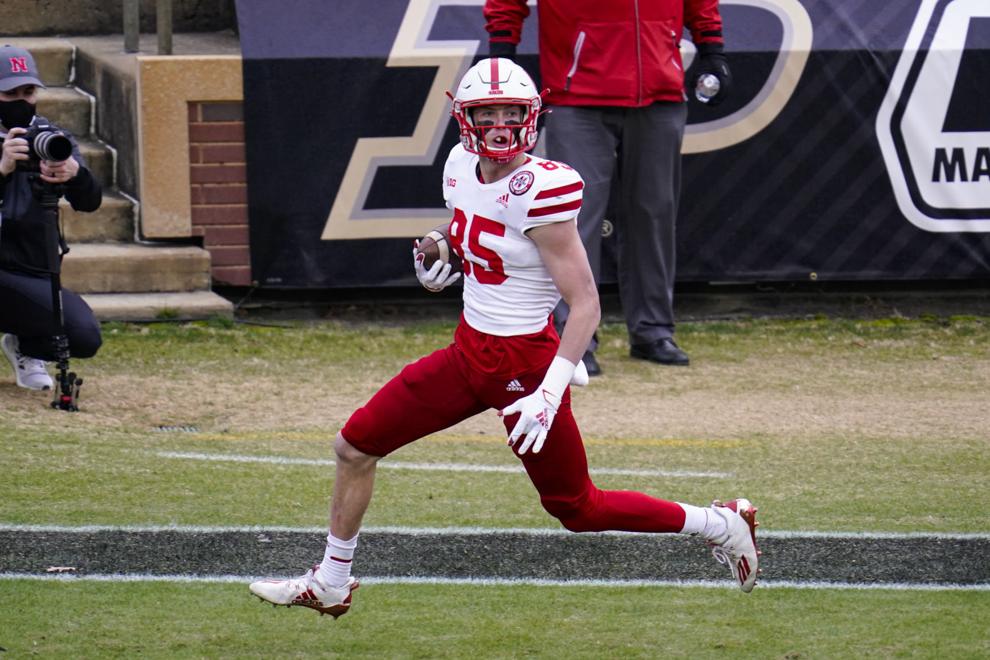 The last time the Huskers and Boilermakers met: Nebraska 37, Purdue 27 (Dec. 5, 2020)
All-time series: Nebraska leads, 5-4
Week 10: Ohio State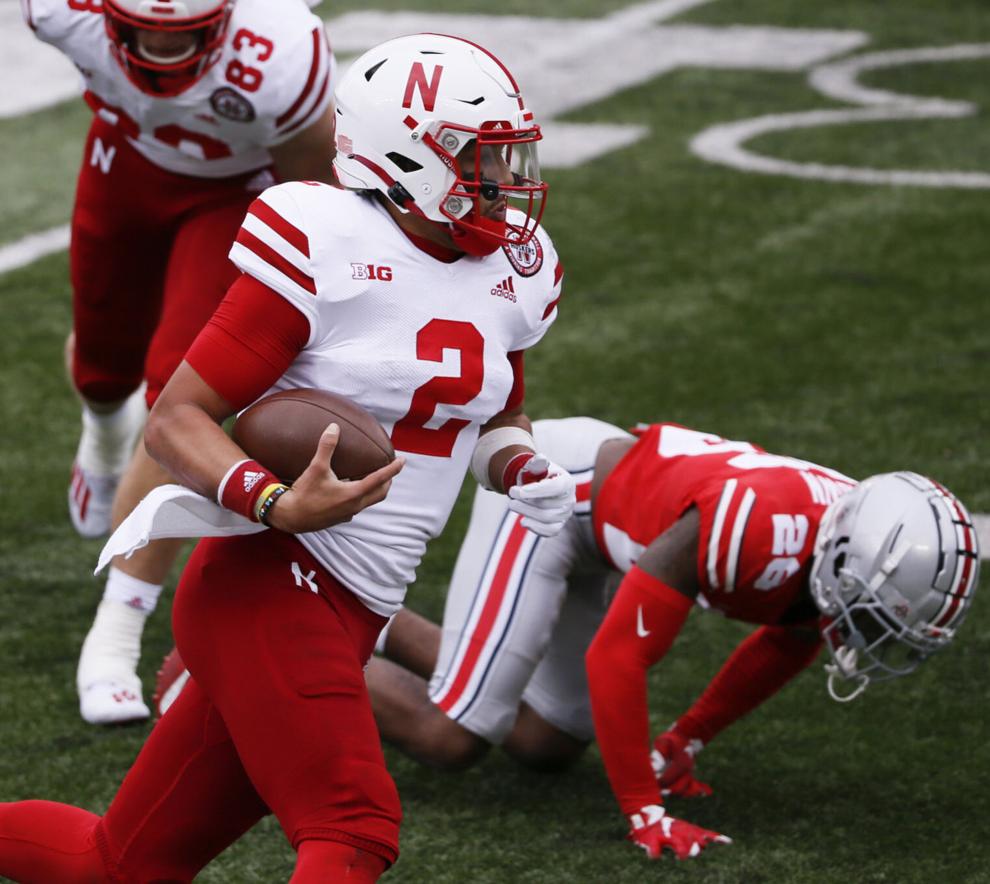 Ohio State in 2020: 7-1 (national runner-up)
The last time the Huskers and Buckeyes met: Ohio State 52, Nebraska 17 (Oct. 24, 2020)
All-time series: Ohio State leads, 8-1
Week 12: at Wisconsin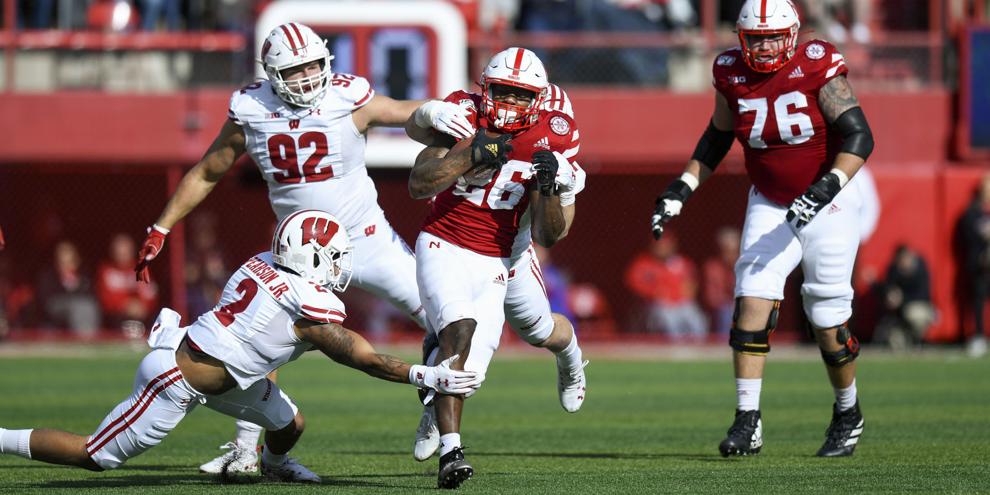 Where: Madison, Wisconsin 
The last time the Huskers and Badgers met: Wisconsin 37, Nebraska 21 (Nov. 16, 2019)
All-time series: Wisconsin leads, 10-4
Week 13: Iowa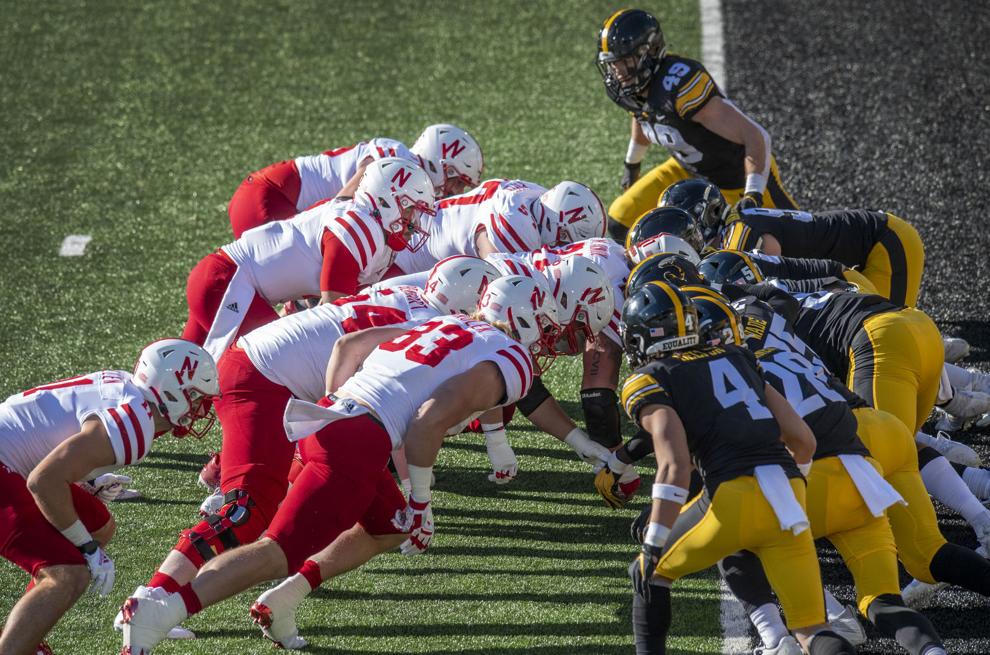 When: Nov. 26, 12:30 p.m. 
The last time the Huskers and Hawkeyes met: Iowa 26, Nebraska 20 (Nov. 27, 2020)
All-time series: Nebraska leads, 29-19-3