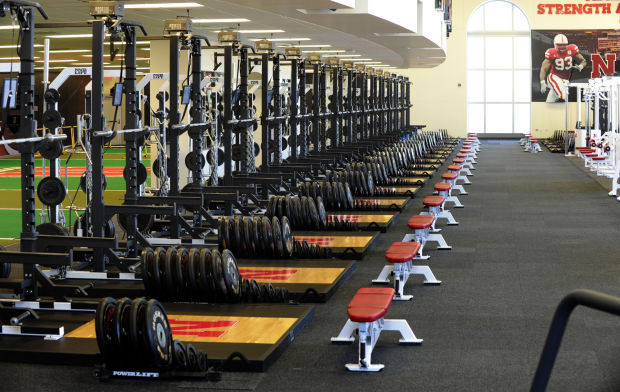 Jamie Belt is in his second year as an assistant strength and conditioning coach at Nebraska, working directly with the football program. He has an impressive background in his profession, including extensive work with world-champion boxer Terence Crawford of Omaha.
Can you put into perspective Crawford's level of athleticism? I mean, we're talking about an undefeated super-lightweight world champion ...
"I've known Terence for over 10 years now. He's probably the best all-around athlete I've ever been around. He wasn't a high school athlete by any means. But I'm telling you, this guy can do anything and everything. I've seen Terence throw a football 80 yards. He's not a golfer, but I've seen him crack a golf ball 300 yards. He's just a pure athlete."
You obviously have a lot of confidence in Crawford's ability ...
"I tell people that Terence is never going to lose. He will never lose. He's had 29 fights, and how many of them have been close?"
You have free articles remaining.
Do you have a background in any sort of fighting?
"I do not. I just happened to fall into it. Right out of college at Wayne State, I was working at a private facility in Omaha and just happened to start training some MMA fighters, guys like Jake Ellenberger and Houston Alexander. About every guy in Omaha who's been in the UFC, I've pretty much had my hands on at one point in time. About 10 years ago, I met one of Terence's buddies and coaches, Grover Wiley. Grover said he wanted to bring in one of his guys that he had known since he was a little boy, when he was a Golden Gloves champion. Grover told me who he is and where he was from. So, before Terence even turned pro, Grover said, 'Jamie, this kid is going to be a world champion.' Two days later, Terence walked into the facility where I was working at the time, and I've been working with him ever since."
In your daily work life, how important is the motivation element in working with athletes?
"I mean, that's huge, especially at this level. These football players, these athletes, you have to realize a lot of them are still kids — 18-to-20 years old. You look at a non-18-year-old person and how much you have to motivate them, and then times that by 10. That's often what we have to do here. We build relationships and motivate the heck out of these kids and keep them on the right track, and build great men — great student-athletes."
So, you have your dream job, working as a strength coach for the Huskers. What's it like working for head football strength coach Mark Philipp. That has to be fun, right? 
"Mark is one of the greatest people I've ever met. I mean, there's never a dull moment with Mark. He's such a great motivator. He's probably the best boss I've ever had. He's so hyped up all the time. The players feed off of that. Mark's the heartbeat of this team, and we all kind of fall into place behind our leader. Thing is, we're with these players more than any other coach. We build pretty personal relationships with these kids because we spend so much time with them. We just have to be as motivating and positive as possible."