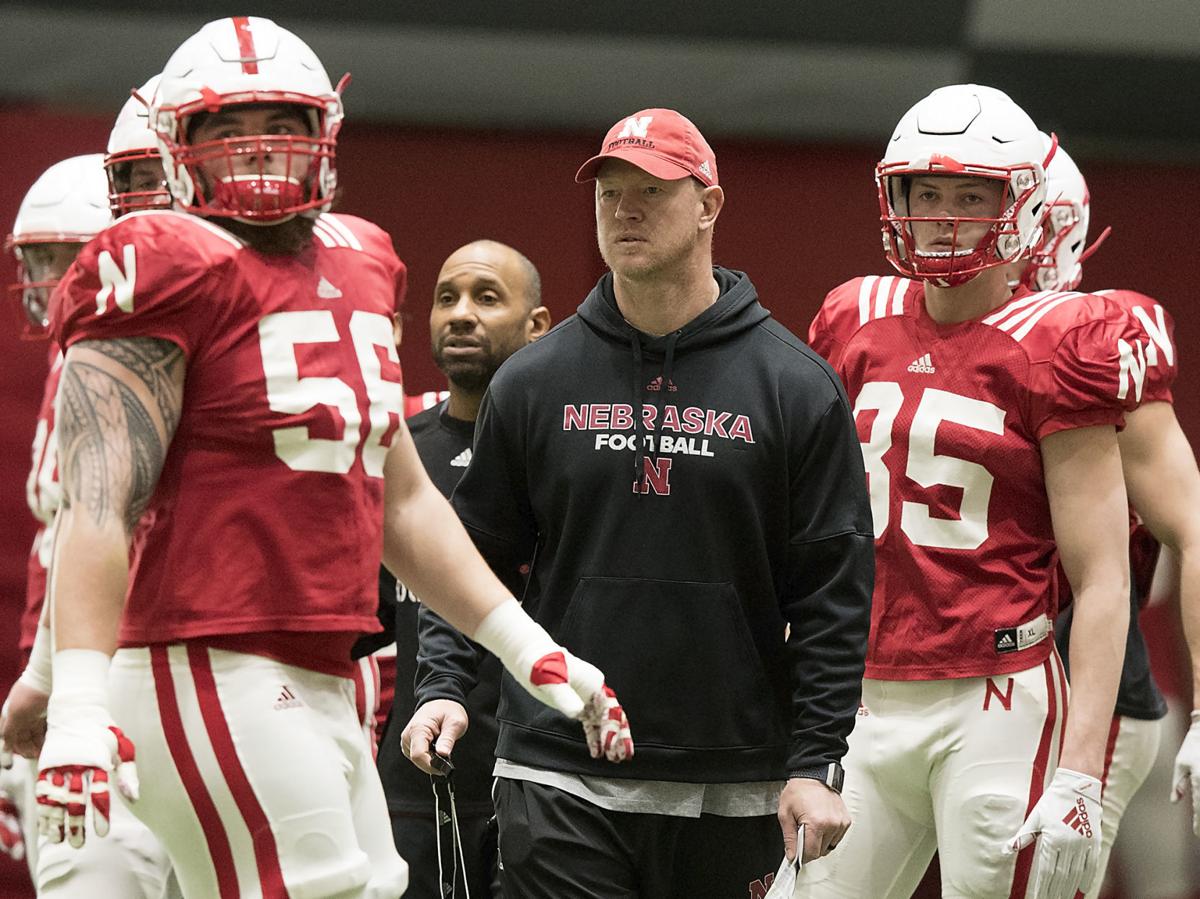 Nebraska spring football is on hold after the Big Ten on Friday morning suspended all organized team activities through at least April 6 in the wake of a global novel coronavirus pandemic. 
The Huskers as of Friday had only completed two of 15 allowed spring practices, having held known formal sessions on Monday and Wednesday and won't have any more until at least April 6. 
"I fully support the actions taken by the Big Ten Conference, as well as Chancellor (Ronnie) Green and University of Nebraska leadership," athletic director Bill Moos said in a statement Friday. "Safety of our students, coaches, staff and fans has been the driving force behind the tough, but necessary decisions that have been made.
"With competitions canceled for the academic year, and organized team activities currently suspended, our staff has been working to provide the necessary resources and care moving forward for our student-athletes.
UNL canceled classes for next week and then the following week is the school's spring break. Husker football players are going to be allowed to work out on their own in small groups, according to a school spokesman. 
"As with the University, athletic facilities will remain open to student-athletes and staff," the spokesman said. "(The) weight room will be open for voluntary workouts and any of those would be done in small groups." 
The school is encouraging students to go home, though residence halls and many other campus resources are set to remain open. When the school returns from spring break, classes are going to be taught remotely for the rest of the school year. 
"The University of Nebraska works hard every day to provide the safest and most comfortable environment possible for all of our student-athletes," Moos said. "Our commitment to that is stronger than ever right now. Student-athletes who elect to remain on campus will be supported in the areas of academics, medical services, mental health services, nutrition, and technology. For those student-athletes that do not remain on campus we will continue to support them remotely with as many resources as possible."
Also on Thursday, the school said that April 18's scheduled Red-White Spring Game is still a go for now but that conversations about that game and the volleyball program's April 25 spring game in Grand Island, "will occur in the coming days." There have been no updates about the status of the scrimmage since then. 
The NCAA on Friday also suspended all on- and off-campus recruiting for all sports through at least April 15.
At NU, among the events affected is the Huskers' coaches clinic, which was set for April 3-4. That clinic has been postponed. 
"Due to recent events, the Nebraska Football Coaches Clinic has been postponed to a date yet to be determined," the website says. "When more information is available we will update this information page. Thank you for your understanding."