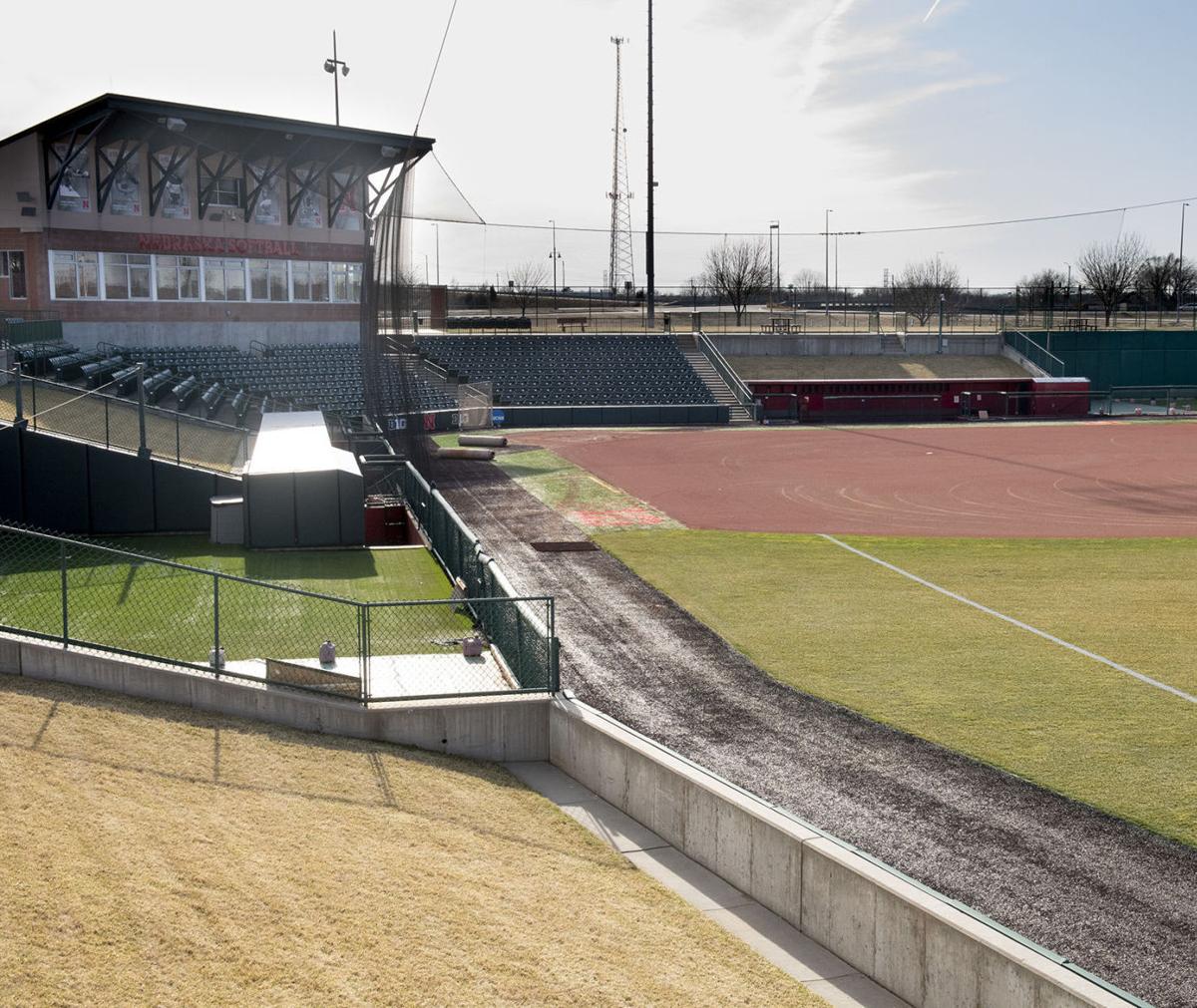 On a dramatic day in college athletics, the Big Ten canceled all remaining winter and spring sporting events and the NCAA announced it was canceling all winter and spring championship events over the course of Thursday afternoon in the face of a growing global pandemic caused by the novel coronavirus.
"The Big Ten Conference will use this time to work with the appropriate medical experts and institutional leadership to determine next steps for moving forward in regard to the COVID-19 pandemic," the statement read. "The main priority of the Big Ten Conference continues to be the health, safety and wellness of our student-athletes, coaches, administrators, fans and media as we continue to monitor all developing and relevant information on the COVID-19 virus." 
The Big Ten ruling means all Nebraska sporting events through the end of the spring are canceled, effective immediately, wiping out the major share of baseball and softball seasons, gymnastics, tennis, outdoor track and field, soccer, golf and more.
Some sports were on the precipice of major events, too. The Husker men's basketball team saw its season end Wednesday night — in what turned out to be the final full Big Ten competition of the academic year — but NU was about to send 10 wrestlers to the NCAA championships in Minneapolis, and four track and field athletes to the NCAA indoor championships in New Mexico. 
Many weighed in on social media, with Husker baseball player Jaxon Hallmark tweeting, simply, "This can't be real …" 
The Big Ten also announced it was placing a moratorium on all on- and off-season recruiting efforts for its schools, meaning much of college athletics at NU and around the league have essentially been halted.
The NCAA canceled all winter and spring championship events, meaning the NCAA men's and women's basketball tournaments are off — the Big Ten canceled the final four days of the men's conference basketball tournament late Thursday morning, just before Michigan and Rutgers were about to begin the first of four second-round games — as is the College World Series, annually slated for Omaha each June. 
Omaha also was set to host first-and-second-round men's NCAA Tournament basketball action next week. 
The immediate question, as it pertains to the Huskers, is the status of spring football. The football team's Red-White Spring Game on April 18 at Memorial Stadium and volleyball's spring match April 25 in Grand Island are still scheduled for now, but conversations about their status "will occur in the coming days," the university said in a release hours before the Big Ten canceled all spring events.
"The main priority of the Big Ten Conference and University of Nebraska is to ensure the safety of our student-athletes, coaches, administrators, fans and media as we continue to monitor all relevant information on the COVID-19 virus on a daily basis," the release reads.
The Huskers have held two of 15 scheduled practices so far this spring. 
There will be questions to answer across the college landscape. Do student-athletes who saw their senior seasons cut short get back a year of eligibility? Do all spring student-athletes? Will the football recruiting cycle be adjusted? Might teams be able to complete "spring" football later in the year, considering some schools have nearly completed it and some have only just started? 
That will all follow in time, but the main takeaway for now is that Thursday will have seismic, long-lasting impact in the college athletics world. 
Earlier in the day, NU said it was closing all of its sporting events to the general public, but now they will not take place at all.
NU also outlined refund policies for people who had already purchased tickets to future events.
All season ticket holders will receive a partial refund for affected games and all single-game ticket purchases will be refunded by the NU ticket office. Tickets purchased online or over the phone will be automatically refunded, while tickets purchased in person can be returned at the point of purchase for a refund.
Nebraska outlined its tentative schedule for spring football going forward, and the plan is to try to stick to its original plan as close as possible. Practices will be limited to essential personnel — spring practices are typically closed to reporters as it is — but will continue as slated. NU hosted its Pro Day on Thursday and then was set to practice Saturday and Monday, Wednesday, Friday next week before UNL goes on spring break.
UNL canceled classes for next week, spring break follows the next week and then classes are all moving online for the remaining academic semester. UNL Chancellor Ronnie Green said in a statement that residence halls would remain open but the administration is encouraging students to go home.
While current players did not conduct interviews on Thursday's Pro Day, former Husker linebacker Mohamed Barry worked out and talked with reporters afterward. As he talked, the Big Ten released its statement. 
When informed about it, Barry's jaw dropped. He pondered the news for a moment and said, "I mean, that's how serious it is. … People in the schools, some of their degrees might be slowed. There's a lot of things happening. 
"But the biggest thing is you'd rather be alive. You'd rather be healthy than anything right now. Life is more precious than the things that we want. Life is a necessity." 
At the University of Nebraska Omaha, the school suspended all sports "until further notice," on Thursday afternoon.
"With the health and well-being of student athletes, the campus and greater community in mind, the decision has been made to suspend all athletic competition, home and away, for Omaha teams until further notice," athletic director Trev Alberts said in a news release. "The decision, made in light of ongoing concerns over the outbreak of COVID-19, was not taken lightly and was made with careful consideration."
Latest coronavirus updates in Nebraska