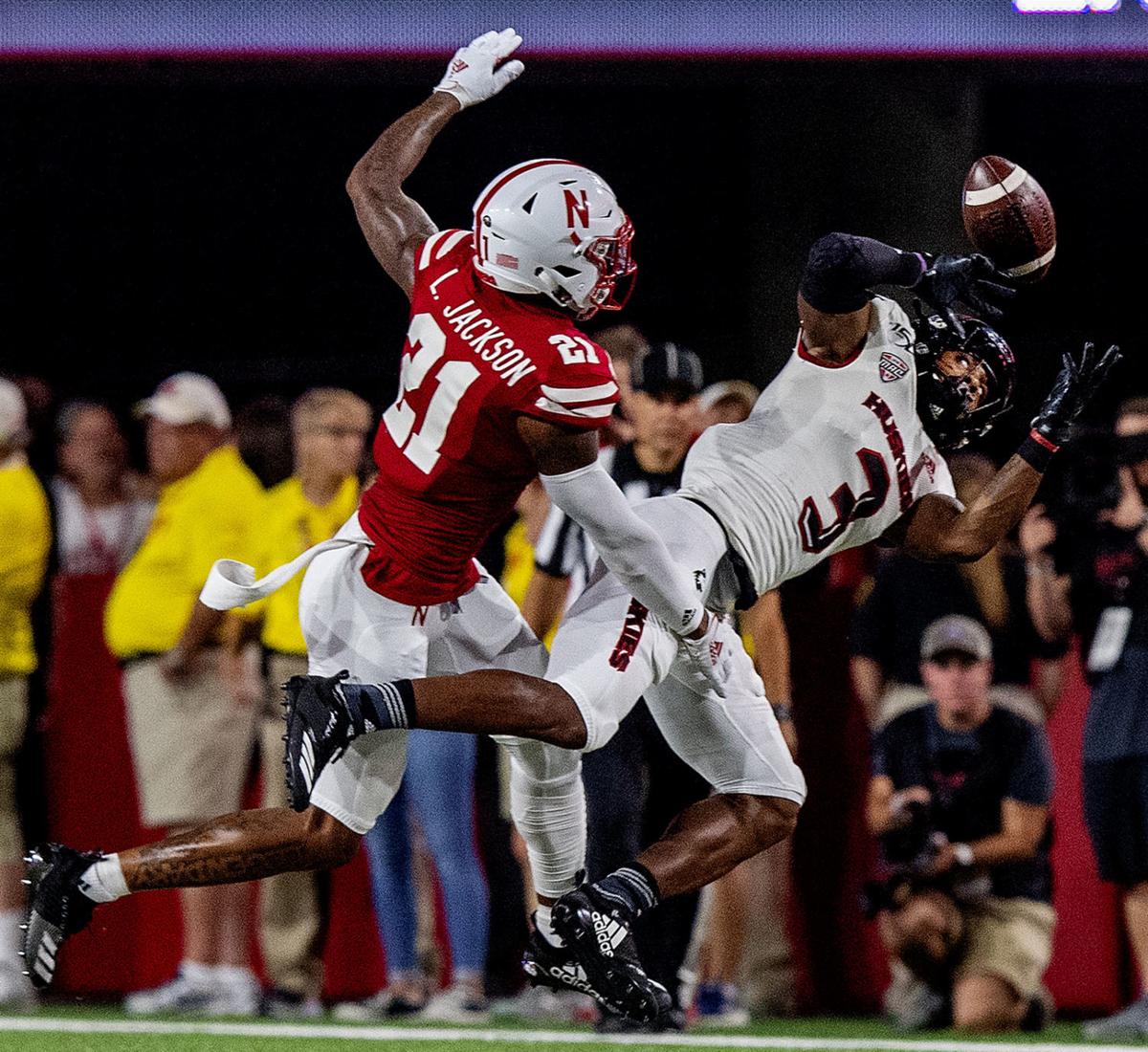 Pick a college football program, you'll find similar sentiment about weeks like this.
It's just another game. We prepare for a nameless, faceless opponent every week. Worry about your own team and the rest will take care of itself. So on and so forth.
Nebraska's had a fair bit of that this week, too, as it prepares to face No. 5 Ohio State in prime time at Memorial Stadium.
Senior cornerback Lamar Jackson, though, said it's hard to deny what a big week feels like.
"This is amazing, this is big," Jackson said. "This is one of them games that you kind of lick your lips about. It's going to be a big stage, it's going to be all eyes on you. Everybody in the nation is going to be watching this game, everybody's going to want to see what Nebraska's got to offer this week.
"This might be the most excited I've been for a week, really. Just even thinking about it on Monday, when we broke down the film and got to watch it, I instantly got excited."
The Huskers, by and large, have been excited by the play of Jackson and junior cornerback Dicaprio Bootle through the season's first four games.
The starting pair have been stalwarts for NU so far this season and part of a defense that has forced a league-best 10 turnovers. Jackson has accounted for two of them with an interception and a forced fumble.
And the 6-foot-3, 215-pound senior's coverage ability has taken another big step forward in his final college go-around.
"He was pretty much lock-down last week and he's done a great job," secondary coach Travis Fisher said Tuesday. "All year, he's made plays on the ball. He's been lock-down all year."
A week ago, Illinois quarterback Brandon Peters completed just 9-of-22 passes for 78 yards and an interception. Jackson and Bootle have played virtually every snap. Jackson rotated briefly with sophomore Cam Taylor-Britt during the season opener, but injuries at the safety position changed that equation quickly.
Nebraska has settled into a regular rotation on the defensive line and at linebacker, but has rotated through several players at safety, from starters Taylor-Britt and junior Marquel Dismuke to senior Eric Lee to sophomore walk-on Eli Sullivan.
All the while, Jackson and Bootle have provided some consistency — and production — on the edges of the Husker defense.
"If they lock down the sideline, it makes our job a lot easier," junior nickel JoJo Domann said of the outside pair's work. "We take the two guys out of the game, now it's nine versus nine on a shorter field. It helps a lot."
They face the biggest challenge yet against an Ohio State passing attack that is diverse and has been explosive through four blowout wins. Redshirt freshman quarterback Justin Fields has completed 69.5% of his passes (9.3 per attempt) and has 13 touchdowns without an interception so far. The Buckeye receiving corps features several standouts in K.J. Hill, Binjimen Victor and Austin Mack, plus rising star Chris Olave. All but Mack have multiple touchdowns this season, as do five-star freshman Garrett Wilson and tight end Jeremy Ruckert.
Add to the equation that Fields is a capable runner (six touchdowns) and the Buckeyes average 260 rushing yards per game, and it's easy to imagine Jackson and Bootle being asked to hold firm in man coverage often.
To Jackson, that sounds like opportunity.
"We're going to have a lot of chances to make plays on the ball and stuff like that because they want to stretch the field vertically," he said. "We have to make sure we're on our stuff this week, technique has to be down to a 'T' and we've got to make plays this week."
Be the first to know
Get local news delivered to your inbox!