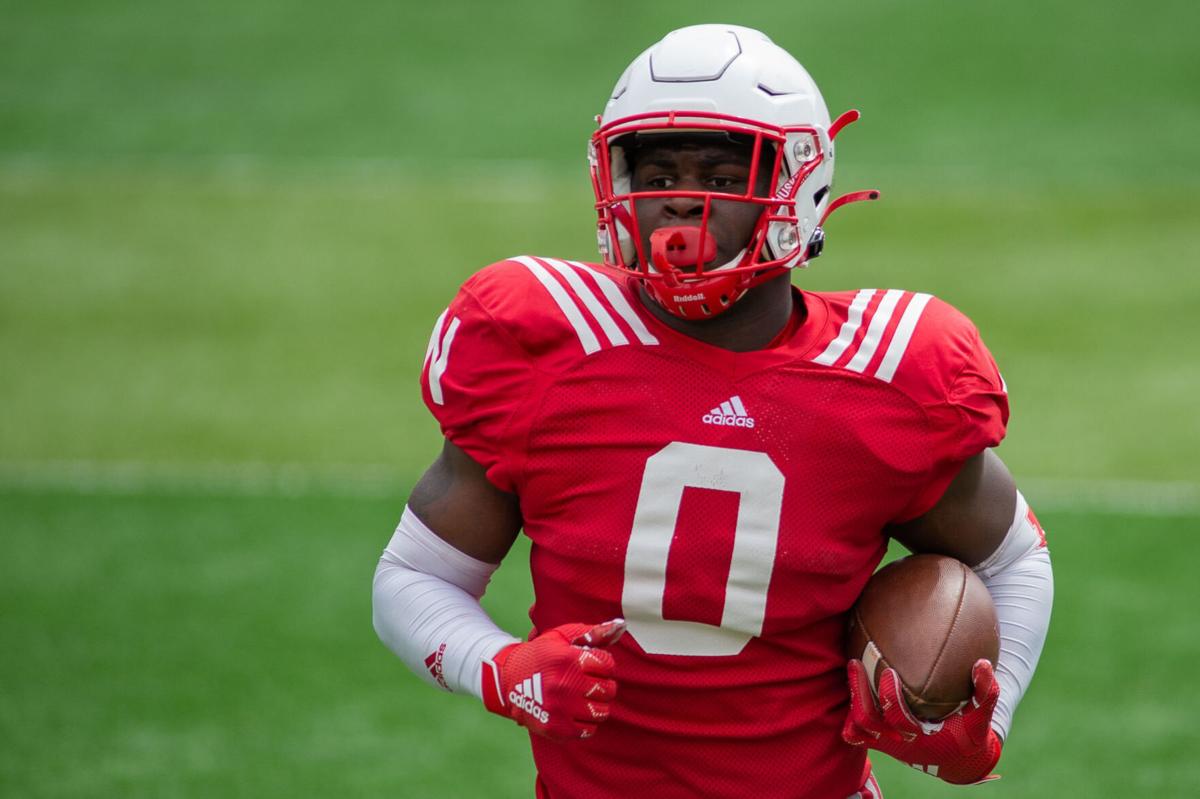 Jaquez Yant is not just a good spring story for the Nebraska football program. 
The freshman running back announced via Twitter on Tuesday that he had been placed on scholarship after spending his first year on campus as a walk-on. 
The 6-foot-2, 245-pounder became a source of intrigue this spring after putting together a strong performance as scholarship backs missed practice time to myriad injuries. 
Yant, though, was involved the whole way and put himself in position to earn a place in the running back rotation this fall. 
"He's 245 pounds, and when he gets that thing going downhill, it's really rolling," running backs coach Ryan Held said this spring. 
Yant is a Tallahassee, Florida, native and arrived at Nebraska last summer as a late academic qualifier. He didn't appear in any games for the Huskers in 2020, but proved himself as a potential contributor down the line. Then, he maximized his chances in April. 
"Jaquez had a long road in high school academically," secondary coach Travis Fisher, who attended Amos P. Godby High in Tallahassee just like Yant, said this spring. "He's done everything we've asked him to do since he's been here. And right now, I'm so proud of him because his grades are right. He has very good grades right now. Everybody back home is proud of him. 
"And then, he's making his name here. He's a problem (for the defense), I'll tell you that."  
The NCAA a few years ago changed its rules regarding walk-ons, allowing a nonscholarship player to be placed on scholarship after one year at a school without counting against the school's 25-man annual new scholarship limit. Previously, a player had to be a walk-on for two years. 
That rule change allowed NU, for example, to place linebacker Luke Reimer on scholarship after just one season as a walk-on. The Huskers have several more candidates for scholarships, too, and some of them may already be in the process of being put on. 
Among them: kicker Connor Culp, wide receivers Oliver Martin and Levi Falck and offensive linemen Nouredin Nouili and Ezra Miller, all of whom arrived on campus as walk-on transfers last year, plus more traditional walk-ons like wide receiver Wyatt Liewer and defensive lineman Colton Feist. 
With Yant's addition, Nebraska again has six scholarship running backs after Ronald Thompkins entered the transfer portal in May. NU has 85 known scholarship players (five of whom do not count against the 85-man limit because they are using the NCAA's free year of eligibility) and two new scholarships remaining to use on transfers this summer. 
Using both of those would take NU to 82 players that count against the limit, meaning the Huskers will be able to put at least three more current walk-ons on scholarship even before any attrition that may happen over the remainder of the offseason. 
Spring post-op: Catch up on our position-by-position look at where the Huskers stand after spring
What did we learn from the Huskers' spring? What about the things we still need to find out? Plus, a look at "stock-risers" and more.