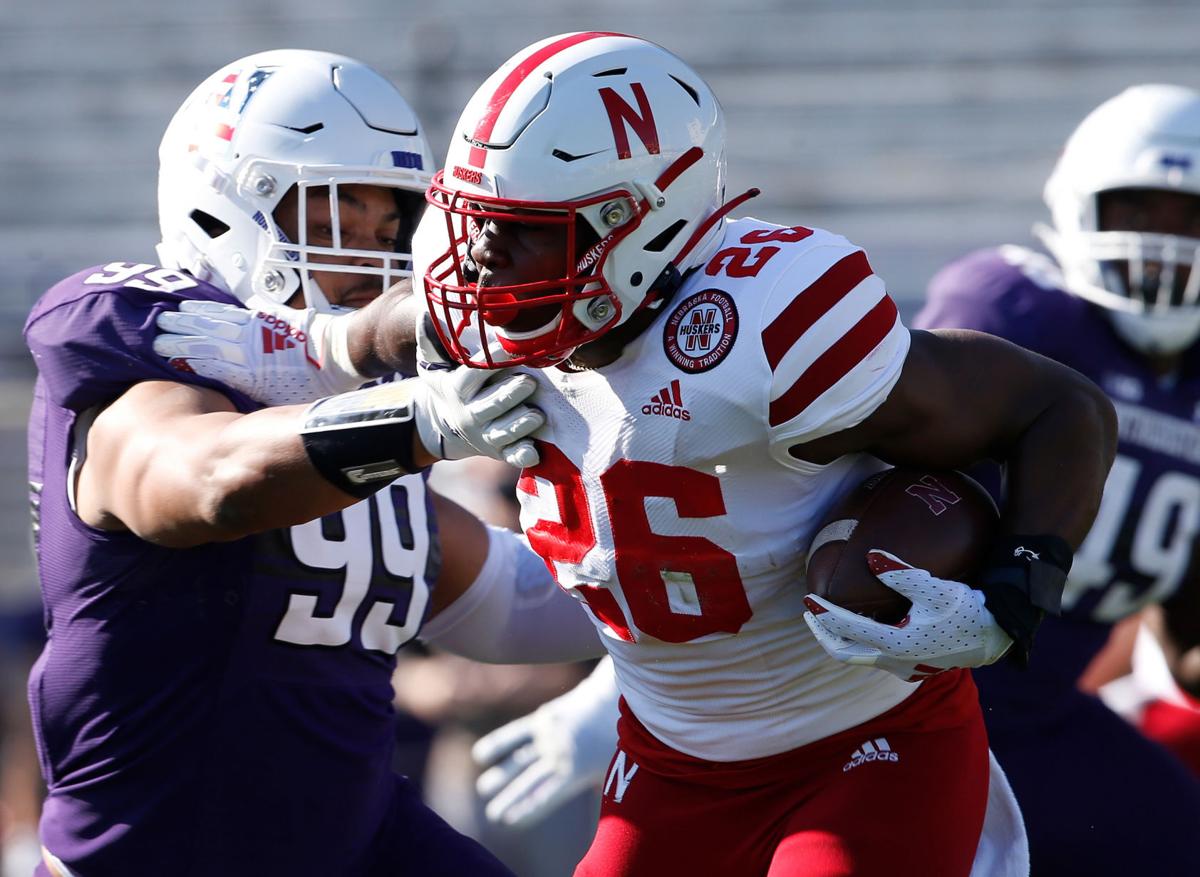 It's no secret Nebraska has plenty of room for improvement on offense after scoring 30 total points over its first two games this fall.
Yes, the Huskers have moved the ball and generated first downs at a rate that belies the low scoring. Still, NU's offensive brain trust this week has acknowledged the need for more, particularly in one department.
"One thing, we need to make some more big plays, more explosive plays," coach Scott Frost said Monday. "Too many of our explosive plays have come from quarterback runs. We need to crease some runs with running backs. We need to create some plays downfield. It's hard to sustain and make 12-play drives go because one thing can go wrong or the defense can make a play. So we've got to create some more big plays.
"We've got the guys in the program now that I think are capable of doing that, and we just need some good things to happen to get that momentum and get rolling."
The numbers speak plainly to Frost's assertions.
Nebraska's longest completion of the season so far is 28 yards to freshman receiver Marcus Fleming on Saturday against Northwestern.
On the ground, quarterbacks Adrian Martinez and Luke McCaffrey account for 10 of the Huskers' 12 rushes for 10-plus yards. Senior running back Dedrick Mills has the other two but doesn't have a rush attempt longer than 13 yards.
"A lot of big plays are made by when you might call a routine play that's designed to get 6 or 7 yards and guys break tackles," offensive coordinator Matt Lubick said. "So continuing to get the ball in playmakers' hands."
Nebraska's quarterbacks are doing a good job running the ball (316 yards at 7.3 per carry), so the numbers may skew more heavily toward that position this year even if the Husker offense gets running just the way Frost and Lubick want it to. But the reliance on the position through two games is significant.
A year ago, 45 of 80 "explosive" runs came from NU running backs and the Huskers had 19 pass plays of 30-plus yards, led by nine from JD Spielman.
"We didn't hit all of them, but we took a lot more shots (against Northwestern) than we did the previous game," Lubick said. "Then, when we have a shot when we have a chance to make the one-on-one catches or the big throw, we've got to make it. …
"It's something we talk about all the time is getting more explosive plays, and it really takes everyone. It's not just one position."