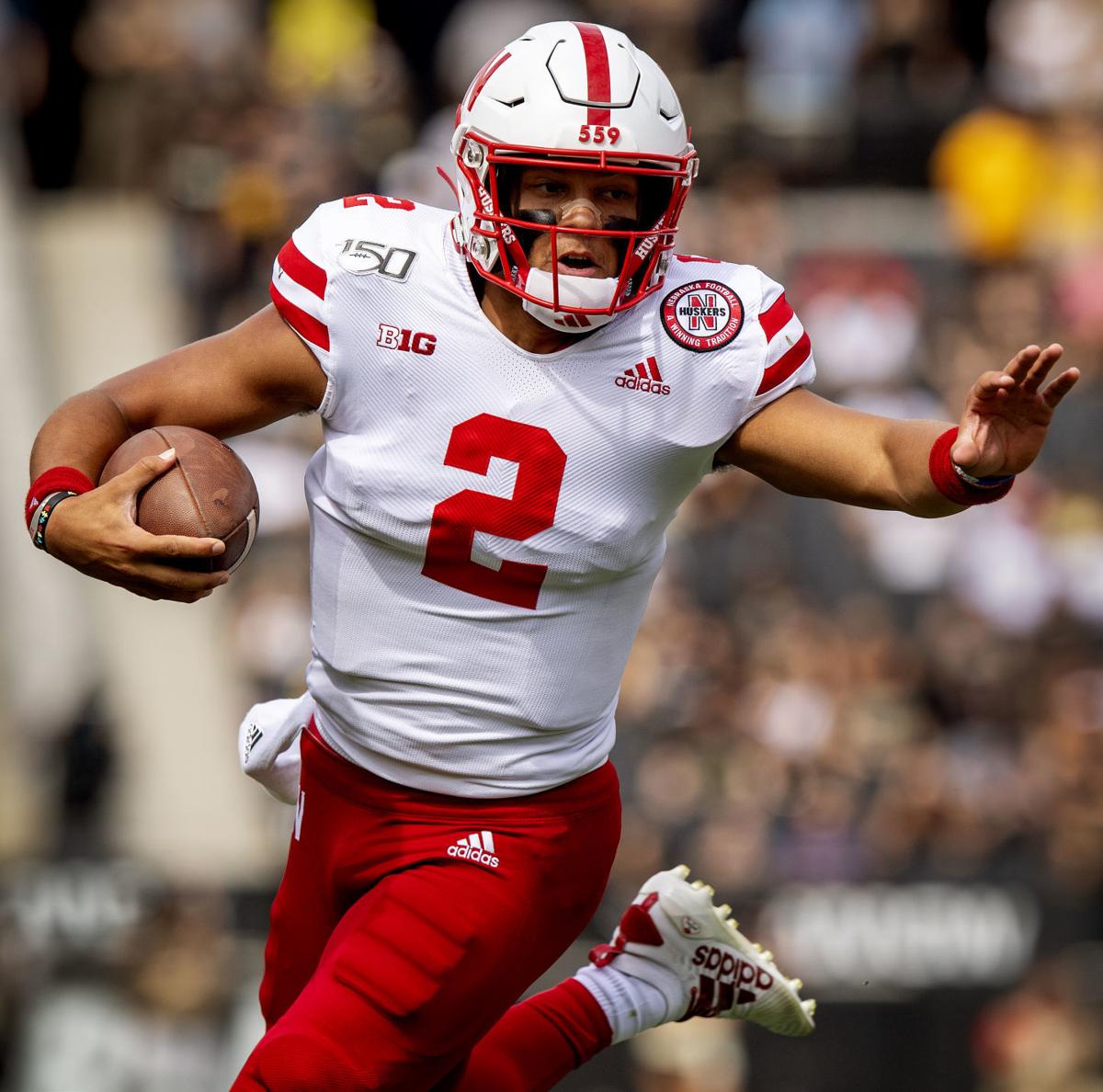 When you blow a 17-point lead and let a dominating performance turn into a loss, the reaction is understandably going to be overwhelmingly negative.
That's certainly the case for Nebraska's football program after a 34-31 overtime loss to Colorado on Saturday.
Amidst all the muck, though, it would be easy to lose sight of the fact that Adrian Martinez put a shaky opener behind him and played really well against the Buffaloes.
He quickly pointed out three turnovers — one a fumble in the middle of the field that he appeared to have well-secured before a CU defender put his helmet squarely on the ball — and head coach Scott Frost said he's sure there are corrections to be made, but it's clear Martinez took a big step forward overall.
"I said before the season we're going to go as far as Adrian takes us and I didn't think he played his best game Week 1, but he played really well Saturday," Frost said. "Just like as a play-caller there's a few plays that I'd want back, I'm sure there's a few plays he wants back where he could have done something a little better. But he operated really efficiently, he made some really good plays and I thought he played courageously.
You have free articles remaining.
"He can still get a lot better, but that will show up, too, when we're a lot better around him."
Martinez is currently third in the Big Ten and No. 18 in the nation at 9.8 yards per pass attempt, though his efficiency rating (147.7) is 10th in the Big Ten through two weeks.
Last year, Martinez averaged 7.5 per attempt and finished with a 139.5 efficiency rating. On Saturday against CU, Martinez was 16-of-26 for 290 yards, two touchdowns and an interception. He rushed for 66 and two more scores, though he also lost two fumbles. One of them was on a sack and the other was in the middle of the field. At times, Martinez's ball-handling on run plays has been careless, though on Saturday's fumble it looked like he had the ball tucked away before a CU defender put his helmet right on the ball, jarring it loose.
Martinez was particularly good in the first half, when he completed all nine of his passes for 180 yards and added 45 rushing yards. 
"There were a few critical (plays) — I think I held too long on a read and might have caused a sack — a couple here and there," Martinez said. "I don't want to get too into it, but there were a few that I feel like if I would have made a different decision would have resulted a little bit different for us."
Watch video of Monday's news conference