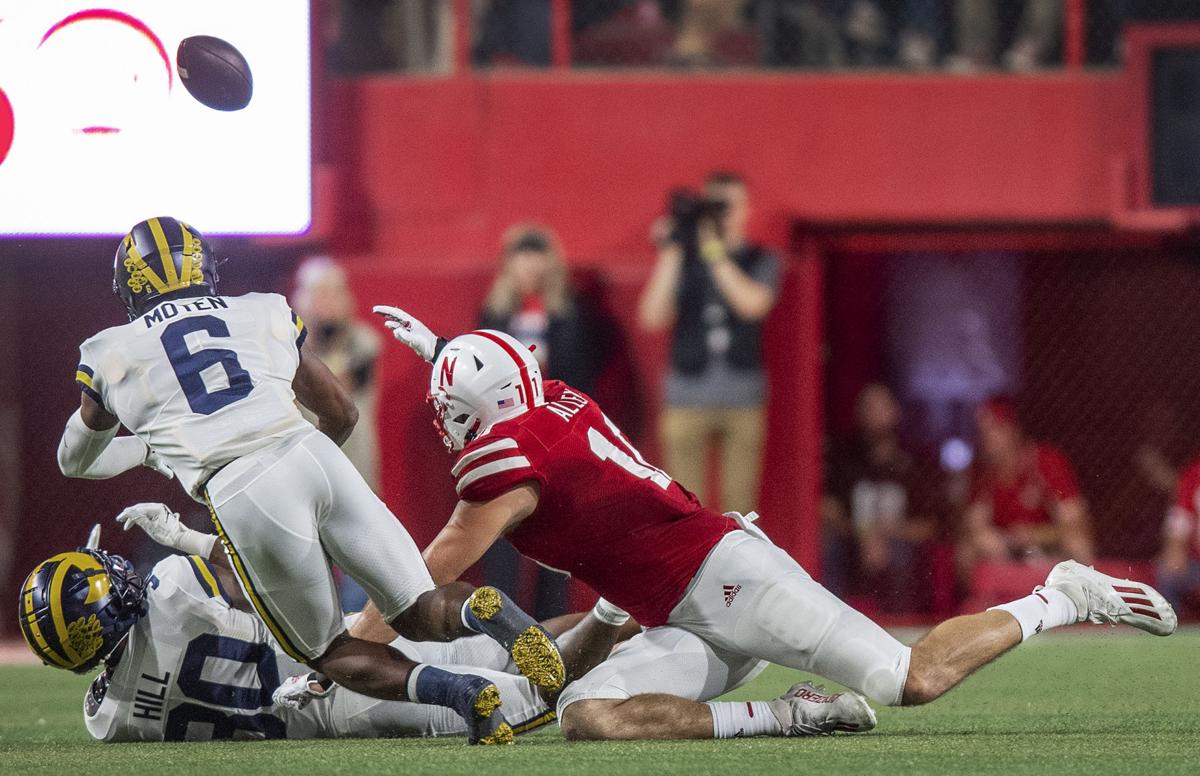 Welcome to the Hot Topic, a weekly look at the state of Nebraska football. Each week on the Life in the Red Podcast, Parker Gabriel, Steven M. Sipple and Chris Basnett will discuss an important topic heading into that week's game, and that discussion will appear in the Journal Star's Huskers section on the day before gameday.
What are the chances Nebraska makes a bowl game if it loses to Minnesota?
Steven: Time's running out. I don't know what the chances would be, but they would be low. Now, I'm sort of hung up on the whole bowl thing. And maybe you guys could talk me off of it. I'm very hung up on, if this team doesn't make a bowl, it wouldn't be good. Because of what we're saying.
Chris: They're good. They're good enough to be a bowl team.
Steven: That's what I'm saying. This is a good team. Your eyes tell you it's a good team. And if they don't make a bowl, what does that tell you? I guess it tells you that the schedule is very tough. But, it needs to get to a bowl. So if they lose — you're counting wins. Purdue, you feel confident getting to four, then you have Ohio State, Wisconsin, and Iowa left, and you'd have to win two of them.
I'll tell you what I don't subscribe to: "Oh, Nebraska will beat Wisconsin." Come on. Wisconsin, on its home field, with that defense, still feels like a tossup game.
Chris: I agree, Sip. I think it's low. They have to get this one, they have to get the next one. Because then, there's still pressure in those last three, but it's maybe not as oppressive as it would be should you go 1-1 in these games, and knowing you need to win two more.
Now, I'm with you on the Wisconsin thing. Can they beat Wisconsin? Yes. Absolutely. Will they just waltz into Camp Randall Stadium and beat Wisconsin? No. They won't. And this isn't a vintage Wisconsin team, but it doesn't matter up there. You're on the road against a really, really good defense, you've shown a propensity to get yourself into close games, and not come out on top in those close games on the road. So you don't trust that.
It's become our running joke on this podcast, but this is the biggest game of the year. It is. They have to win it if they want to give themselves a real shot.
Parker: There's a compounding problem, right? If Nebraska loses this week, not only is time getting short in terms of getting to six wins, but also, there's a breaking point somewhere. If you keep not winning games — Trev (Alberts) said this on the radio a few weeks ago: If you never get rewarded, at some point, you're heart's not going to be in it. Now, if they lost are they going to be at that point? I don't know. They've been pretty sturdy in that regard this year.
The only thing I don't know, the only caveat I would have, is it's not impossible to make a bowl game with five wins. That counts in the equation somewhere. There's a lot of bowl games. How many Big Ten teams are going to get to six wins? 
It's hard to know at this point in the season, are the bowls going to fill 82 teams or whatever it is, on top of the playoff. That would be sort of the back door in. Obviously, that's not what Nebraska wants, to be sweating out its APR rating at the end of the year.