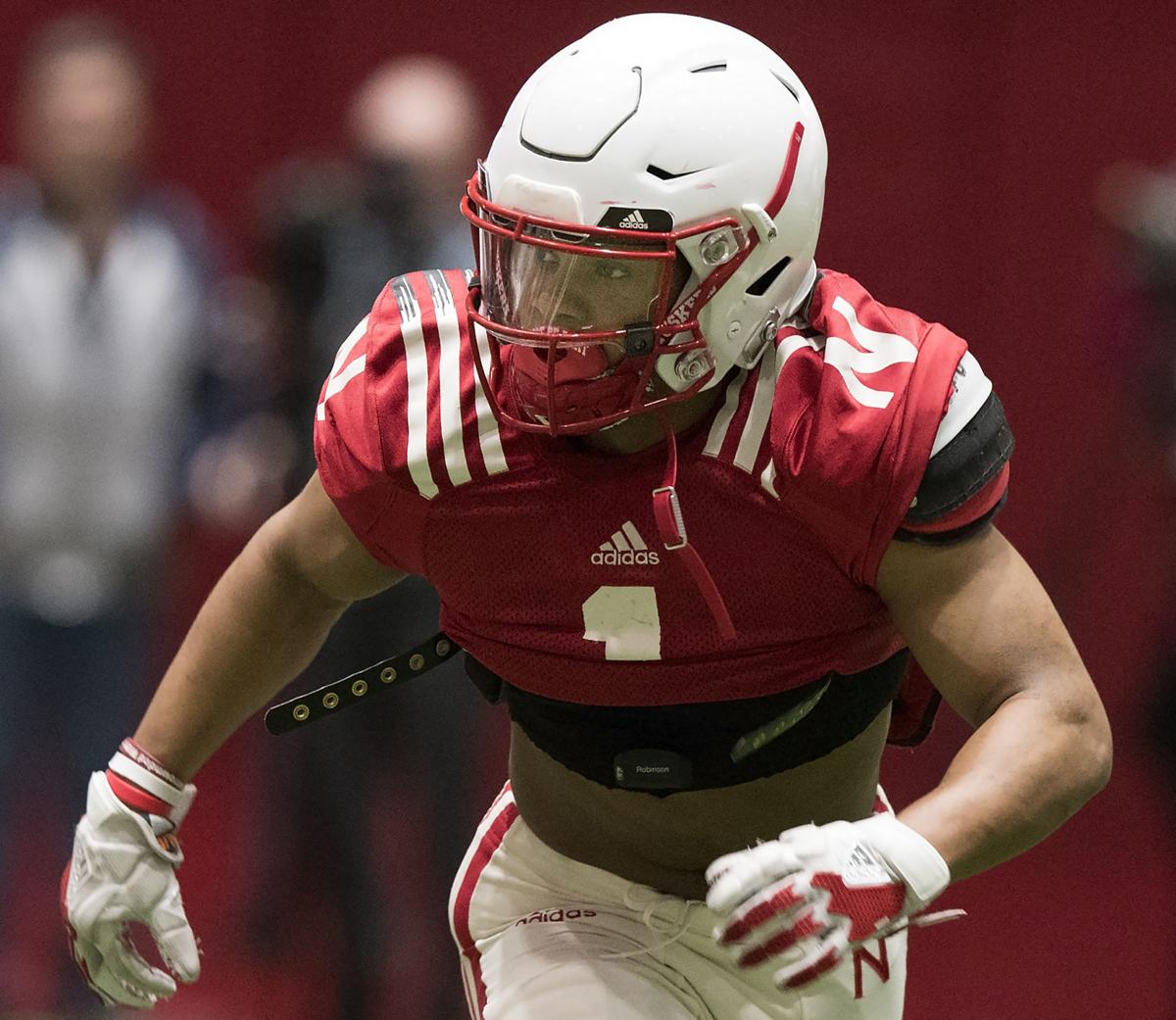 Nebraska freshman Wan'Dale Robinson was cited by University Police for possession of marijuana late Sunday night.
According to a UNL spokesperson, University Police were called to Robinson's on-campus room after a community service officer reported the smell of marijuana. Robinson's car was subsequently searched and the marijuana was discovered, leading to a citation for less than an ounce at 11:28 p.m., UNL spokesperson Leslie Reed said.
"We are aware of the situation and are addressing it," an athletic department spokesman said in a statement.
You have free articles remaining.
Three other people were in the room at University Suites, but Robinson was the only person cited. Robinson has a July 9 court date but does not face any jail time.
Robinson, a heralded four-star recruit, signed with Nebraska in December and enrolled in January.
He finished his career at Western Hills High in Kentucky as one of the most prolific high school players in the state's history, rushing for 6,795 yards, adding 1,787 receiving yards and scoring 118 career touchdowns.
Robinson is likely to play both wide receiver and running back and is thought to be a threat for immediate playing time in Scott Frost's offense, though he was limited during spring football due to what Frost categorized as a minor hamstring injury. He did not participate in the Red-White Spring Game in April.