What's a day without a recruiting ticker? 
Nebraska is working back through many of the prospects it visited across the country last week, but there are also new faces and new places and fresh updates. 
So, let's get to a couple: 
Ohio back to visit: One name that Husker recruiting followers may remember from the spring is running back John Bivens. 
The Dayton, Ohio, native and Archbishop Alter standout was on campus for the spring game after receiving an early offer from the staff. 
Well, several months later, he says he's taking a visit to Lincoln the weekend of Jan. 18.
That, for one, makes it clear he's not planning to sign a National Letter of Intent in the early period. 
It also means NU is apparently still recruiting running backs. Now, things change fast this time of year, so an official visit that's five weeks away should be penciled in instead of using Sharpie. But it's interesting at least. 
Bivens is a bigger back — 6-foot-1 and 205 pounds according to his 247Sports profile — and has a four-star rating from that service. He's a three-star by Rivals and the 247Sports Composite. 
Nebraska, of course, has verbal commitments from Rahmir Johnson (Oradell, New Jersey), Dedrick Mills (Garden City (Kan.) Community College) and Ronald Thompkins (Loganville, Georgia) already for 2019. Thompkins has had reconstructive surgery on each of his knees, but it's unclear if that — or the status of another one of NU's commits — has anything to do with Bivens' planned visit. 
Nebraska's only returning productive back is Maurice Washington, who also has value as a receiver and return man, so perhaps the Huskers are just attempting to stack as much depth as possible. 
NU is also in on slot types like Wandale Robinson (Frankfort, Kentucky) and Winston Wright (Savannah, Georgia). 
Robinson interest: Speaking of Robinson, it's shaping up to be an interesting week in the talented back's recruitment. 
Nebraska's sent Ryan Held and Troy Walters in the first two weeks of the contact period to meet with him and it just might be working. 
Robinson, of course, had a last-minute change-of-heart when he picked Kentucky over Nebraska in November. But it doesn't appear the battle is over. 
New 2020 offers: Nebraska's been busy, not just in recruiting 2019 prospects but also 2020 and beyond. 
Two of many 2020s to earn offers recently from the Huskers include wide receiver Rico Powers (Savannah, Georgia) and offensive lineman Tosh Baker (Scottsdale, Arizona). 
Both are proximate to NU 2019 targets — Powers to Wright and Baker to four-stars Ty Robinson and Noa Pola-Gates. 
| Name | Pos. | Ht. | Wt. | Hometown (School) | Stars |
| --- | --- | --- | --- | --- | --- |
| Matthew Anderson | OT | 6-7 | 250 | Leesville, La. | *** |
| Brant Banks | DL | 6-8 | 285 | Houston (Westbury Christian) | *** |
| Bryce Benhart | OT | 6-9 | 305 | Lakeville, Minn. (North) | **** |
| Desmond Bland | OL | 6-4 | 300 | Flossmoor, Ill. (Arizona Western C.C.) | **** |
| Darien Chase | WR | 6-1 | 175 | Vancouver, Wash. (Union) | **** |
| Myles Farmer | DB | 6-3 | 180 | Atlanta (Westlake) | *** |
| Jimmy Fritzsche | OL | 6-7 | 250 | Greenville, S.C. | *** |
| Jamin Graham | OLB | 6-6 | 240 | Attalla, Ala. (Etowah) | *** |
| Jackson Hannah | ILB | 6-3 | 220 | Nashville, Tenn. (Montgomery Bell) | **** |
| Nick Henrich | ILB | 6-4 | 210 | Omaha (Burke) | **** |
| Chris Hickman | TE | 6-5 | 220 | Omaha (Burke) | *** |
| Rahmir Johnson | RB | 5-10 | 170 | Oradell, N.J. (Bergen Catholic) | **** |
| Michael Lynn | OT | 6-7 | 300 | Englewood, Colo. (Cherry Creek) | *** |
| Luke McCaffrey | QB | 6-3 | 185 | Littleton, Colo. (Valor Christian) | *** |
| Dedrick Mills | RB | 5-10 | 227 | Waycross, Ga. (Garden City C.C.) | *** |
| Jamie Nance | WR | 6-0 | 170 | Blanchard, Okla. | *** |
| Garrett Nelson | OLB | 6-3 | 235 | Scottsbluff | *** |
| Mosai Newsom | DE | 6-5 | 260 | Waverly, Iowa (Waverly-Shell Rock) | *** |
| Quinton Newsome | DB | 6-2 | 180 | Suwanee, Ga. (North Gwinnett) | *** |
| Ethan Piper | DL | 6-4 | 275 | Norfolk (Catholic) | *** |
| Ty Robinson | DE | 6-6 | 285 | Gilbert, Ariz. (Higley) | **** |
| Wandale Robinson | RB | 5-9 | 180 | Frankfort, Ky. (Western Hills) | **** |
| Garrett Snodgrass | ATH | 6-3 | 225 | York | *** |
| Ronald Thompkins | RB | 6-0 | 203 | Loganville, Ga. (Grayson) | *** |
| Javin Wright | DB | 6-3 | 195 | Chandler, Ariz. (Hamilton) | *** |
Welcome home, Scott, 12/2/17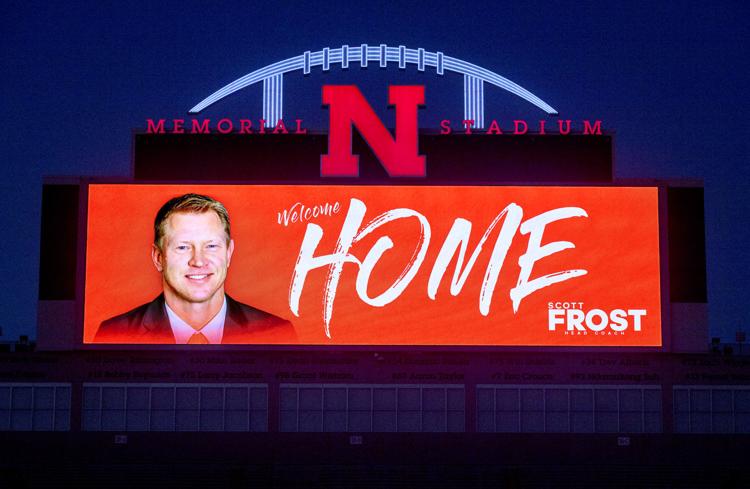 Frost tunnel walk, 12/3/17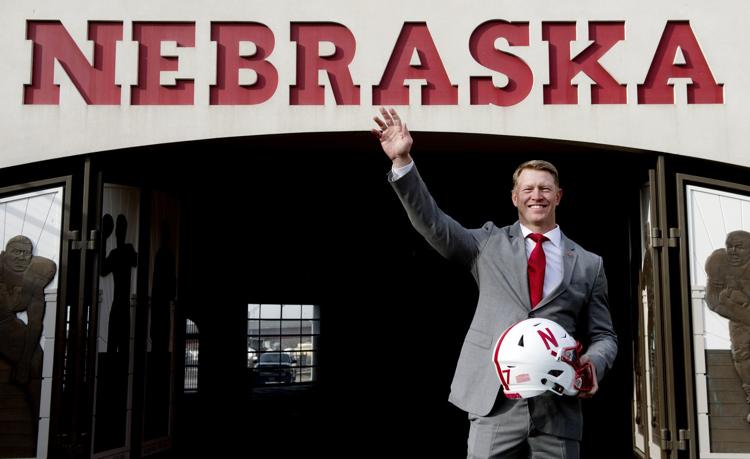 Scott Frost news conference, 12/3/17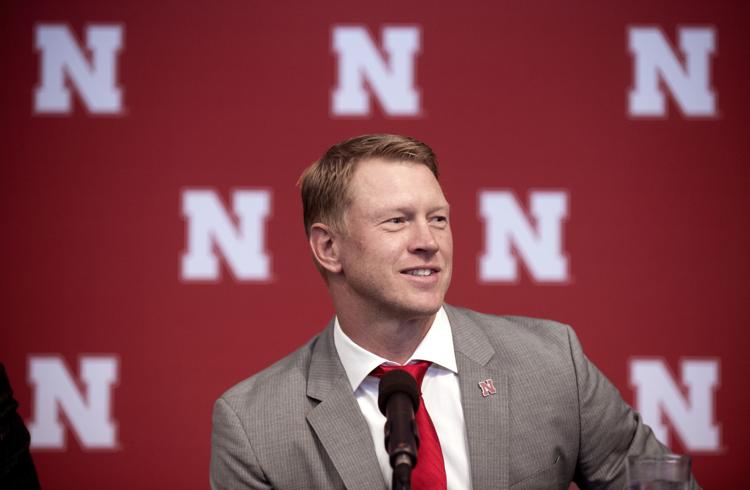 Scott Frost, 12/3/17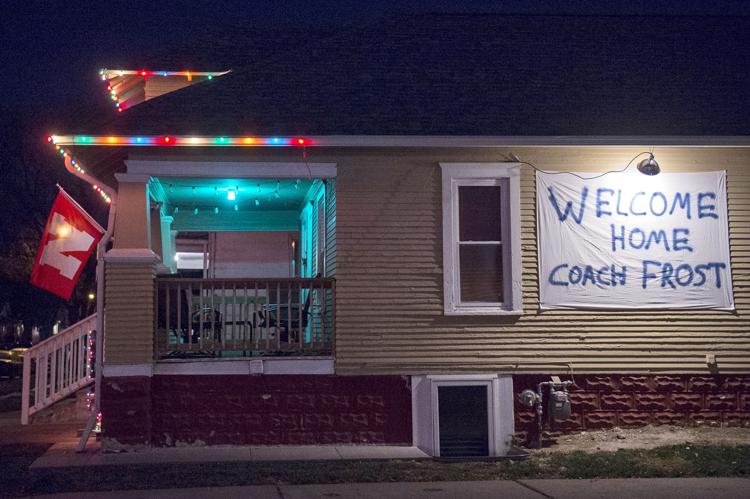 Scott Frost, 12/3/17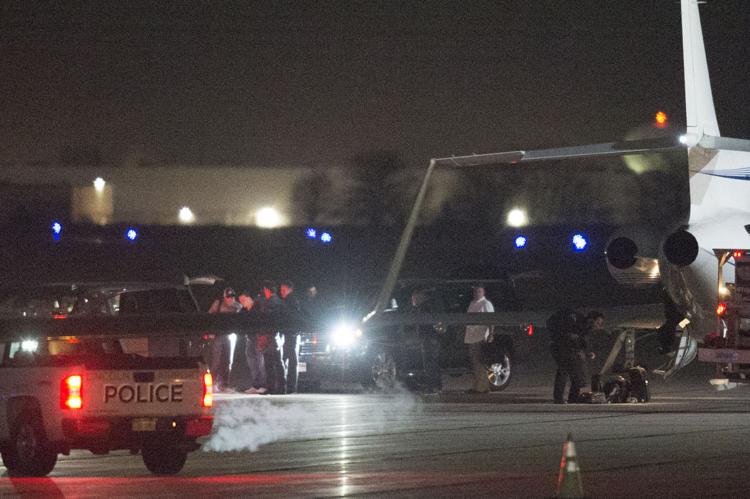 Scott Frost news conference, 12/3/17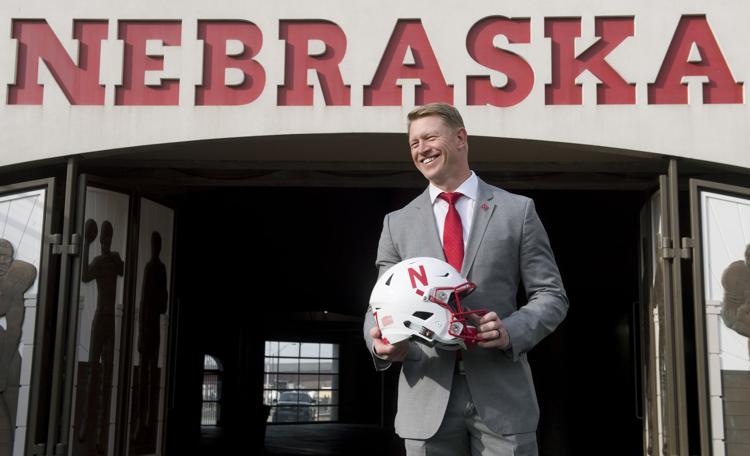 Scott Frost news conference, 12/3/17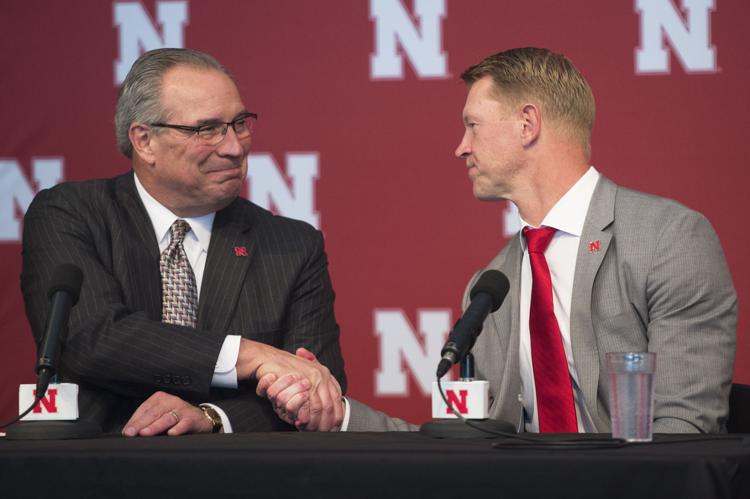 Scott Frost news conference, 12/3/17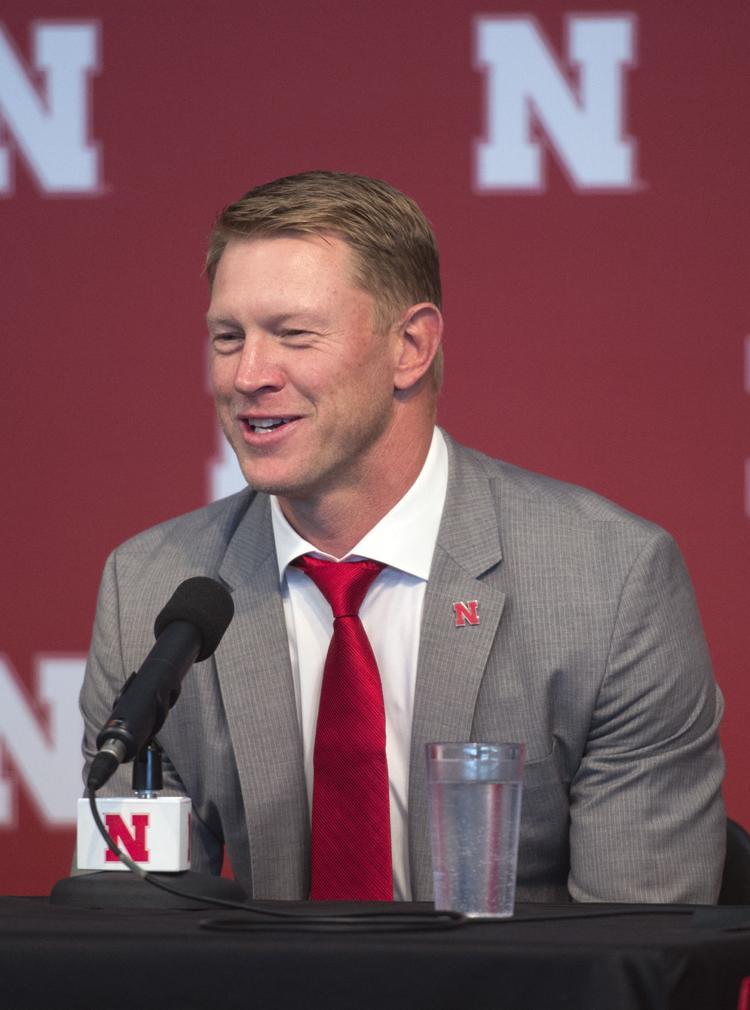 Scott Frost news conference, 12/3/17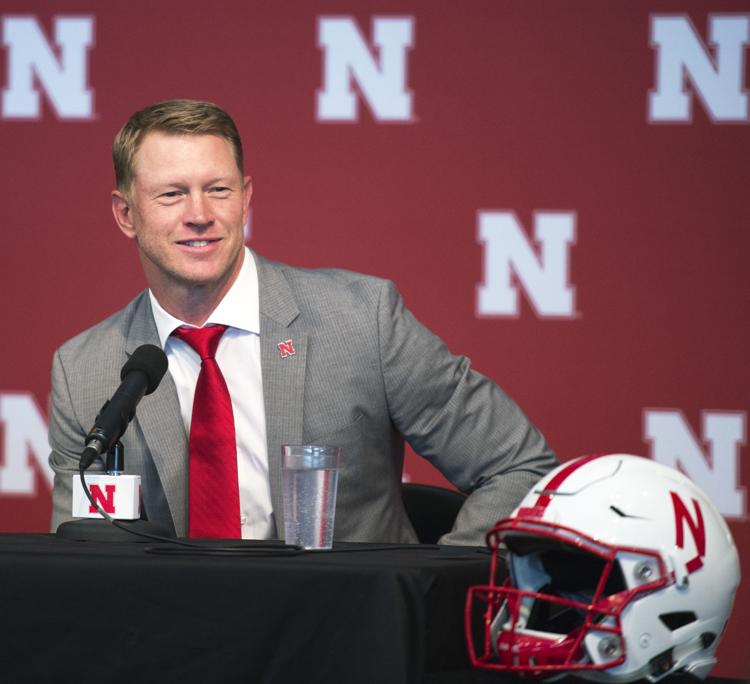 Scott Frost news conference, 12/3/17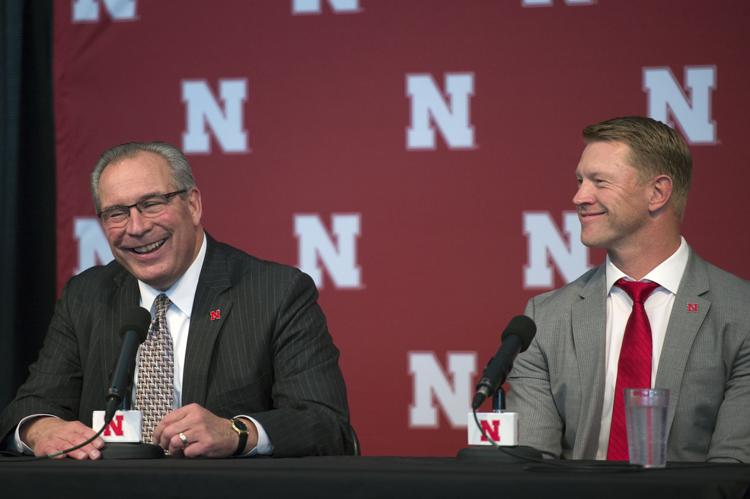 Scott Frost news conference, 12/3/17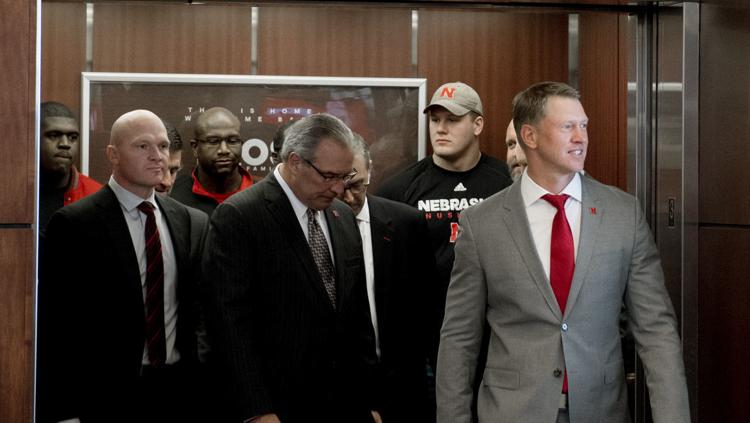 Scott Frost news conference, 12/3/17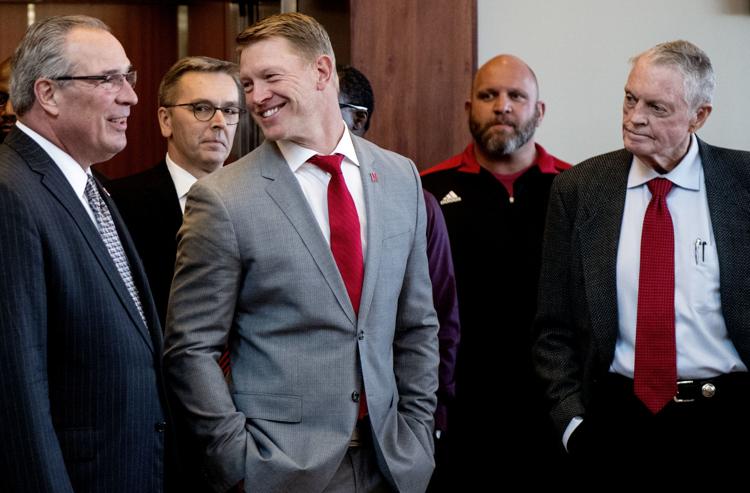 Scott Frost news conference, 12/3/17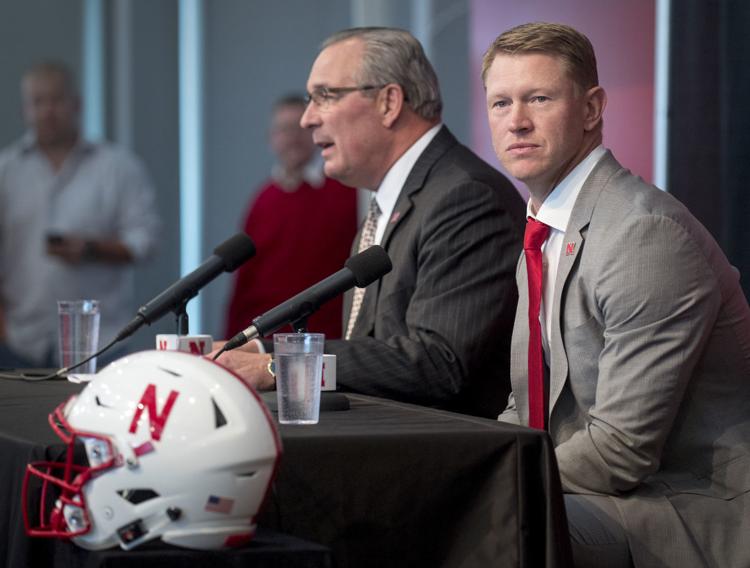 Scott Frost news conference, 12/3/17
Scott Frost news conference, 12/3/17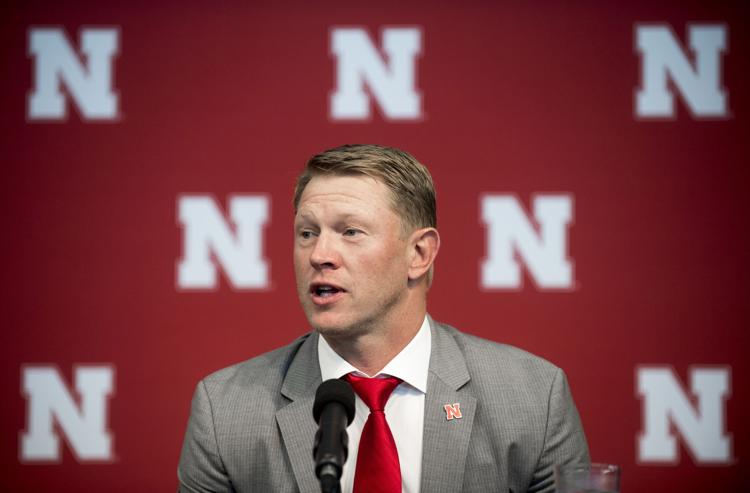 Scott Frost news conference, 12/3/17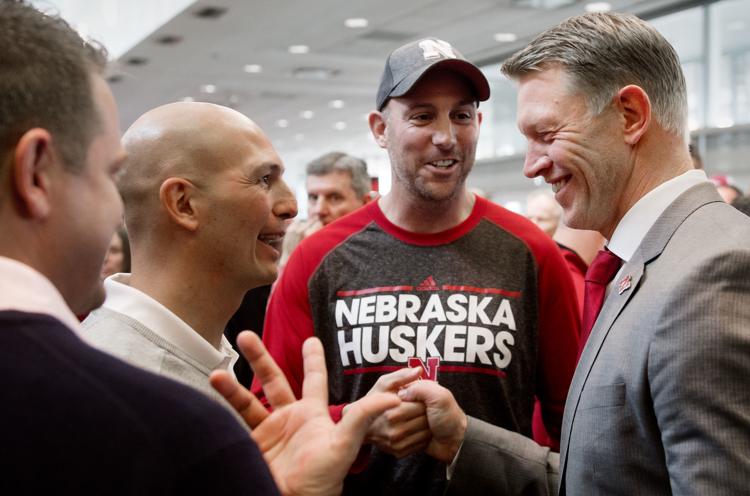 Scott Frost news conference, 12/3/17
Scott Frost news conference, 12/3/17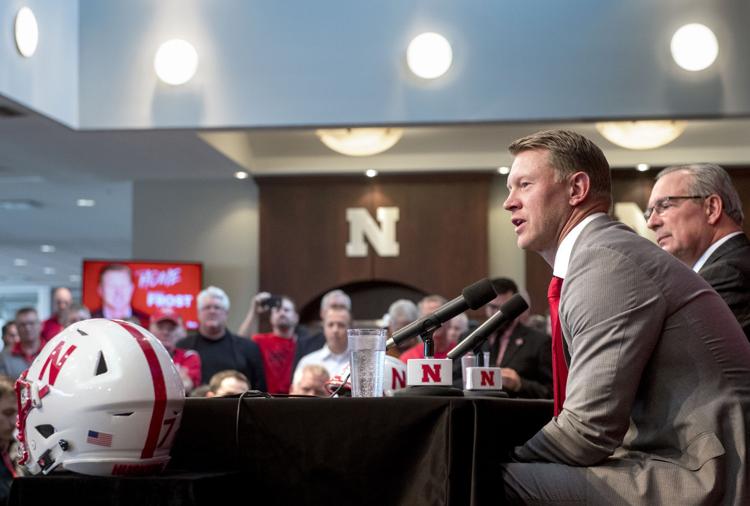 Scott Frost news conference, 12/3/17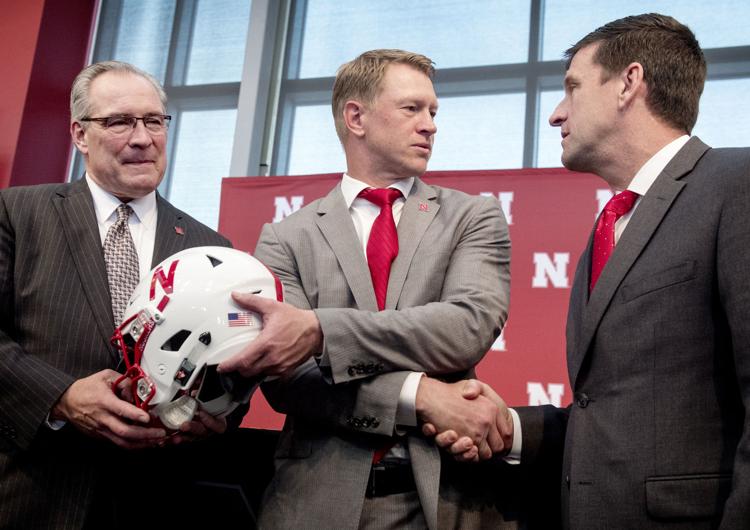 Kansas vs. Nebraska, 12/16/17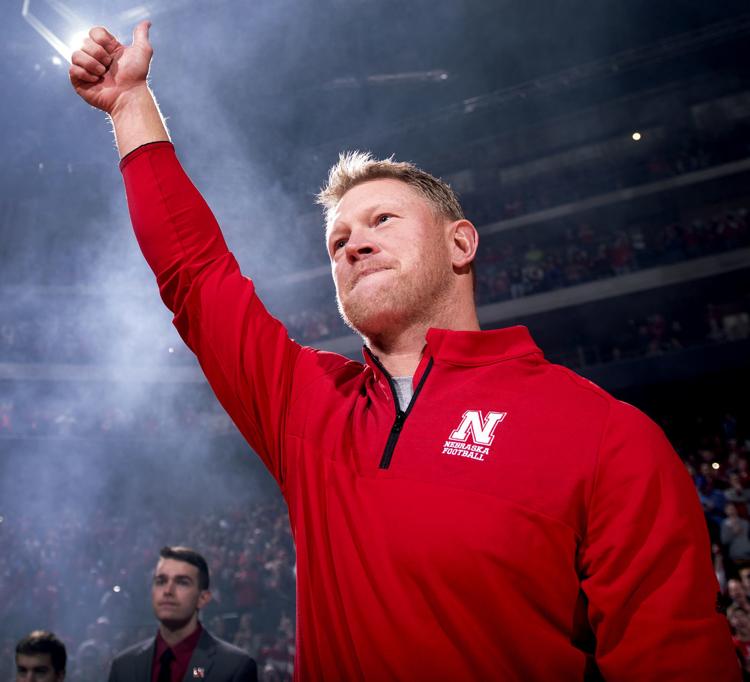 Kansas vs. Nebraska, 12/16/17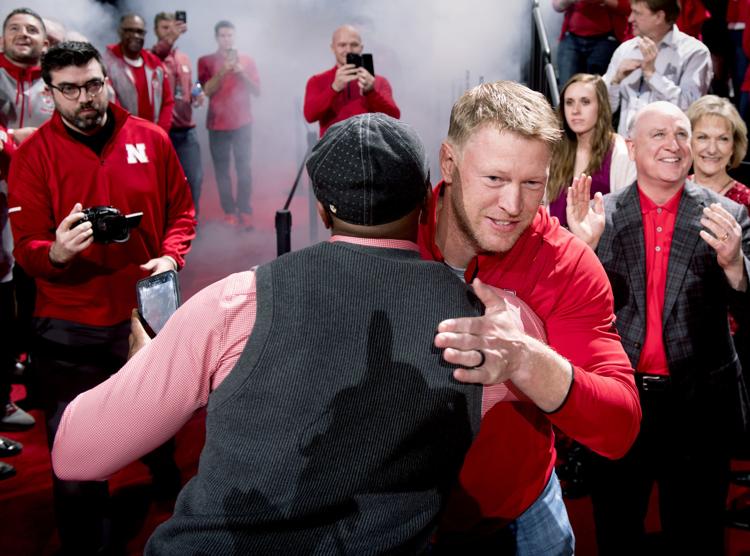 Scott Frost, 3/16/18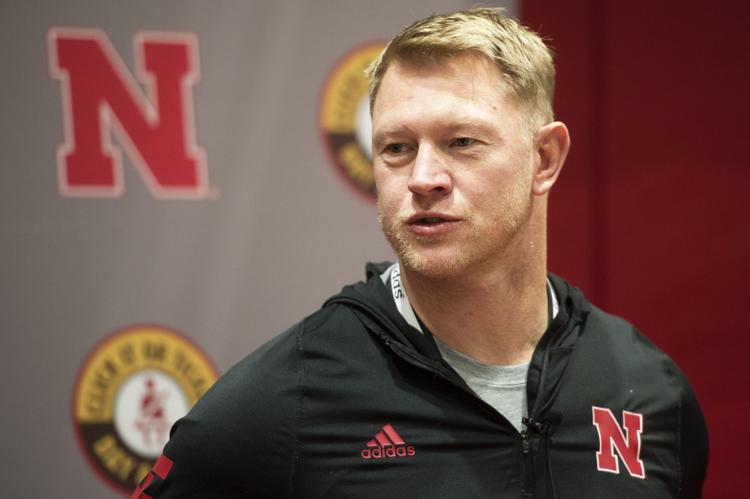 Red-White Spring Game pregame, 4/21/18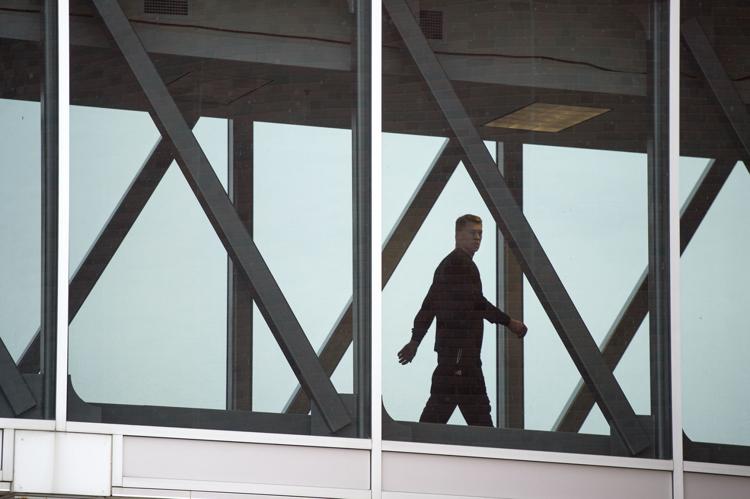 Red-White Spring Game, 4/21/18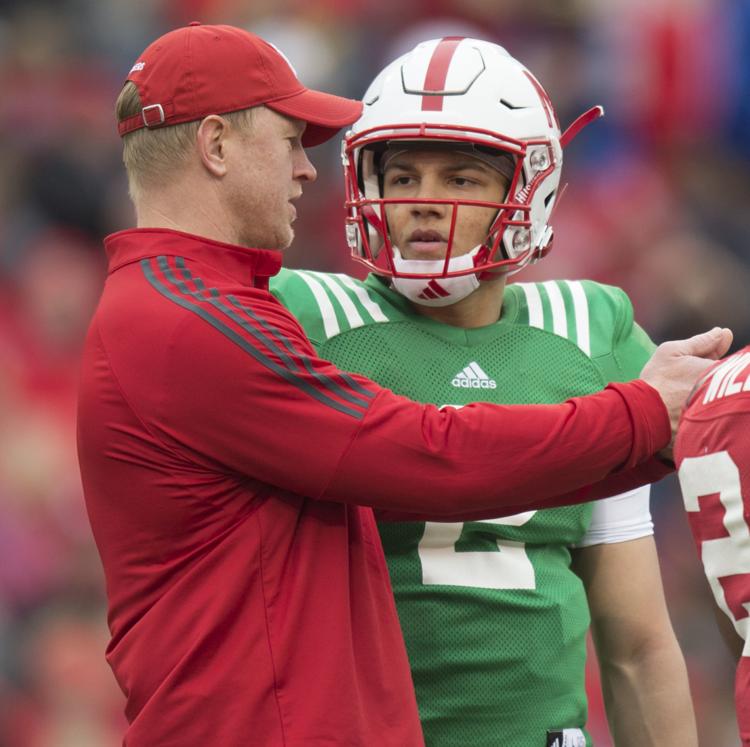 Red-White Spring Game, 4/21/18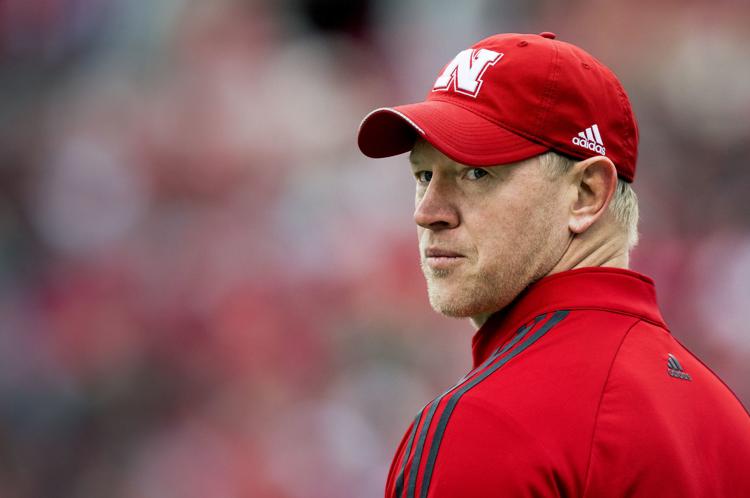 Red-White Spring Game, 4/21/18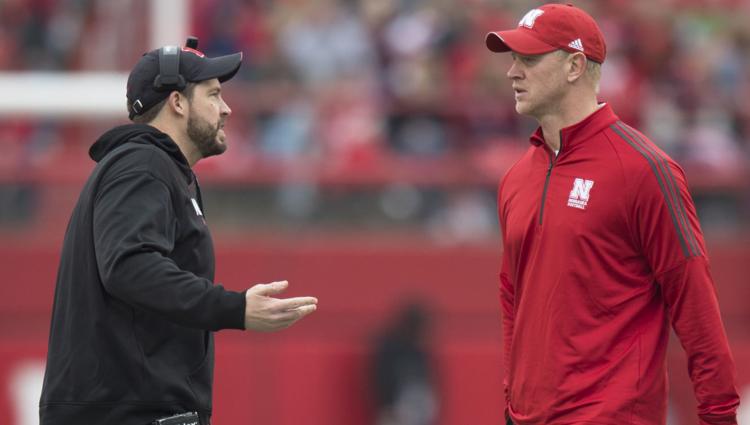 Red-White Spring Game, 4/21/18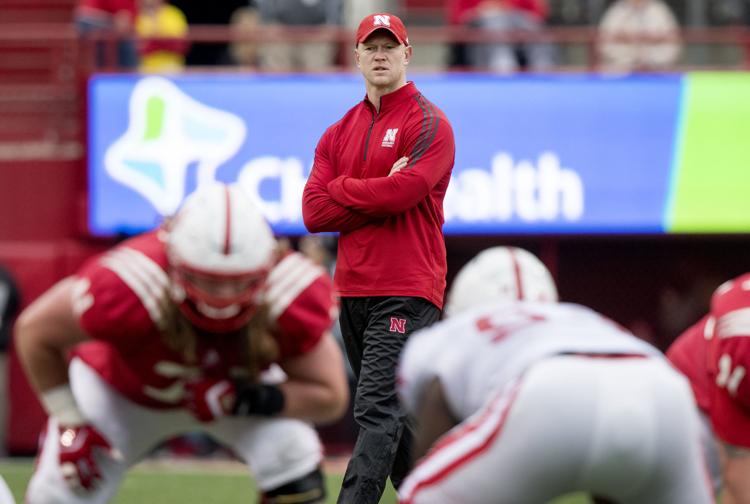 Red-White Spring Game, 4/21/18
Red-White Spring Game, 4/21/18
Red-White Spring Game, 4/21/18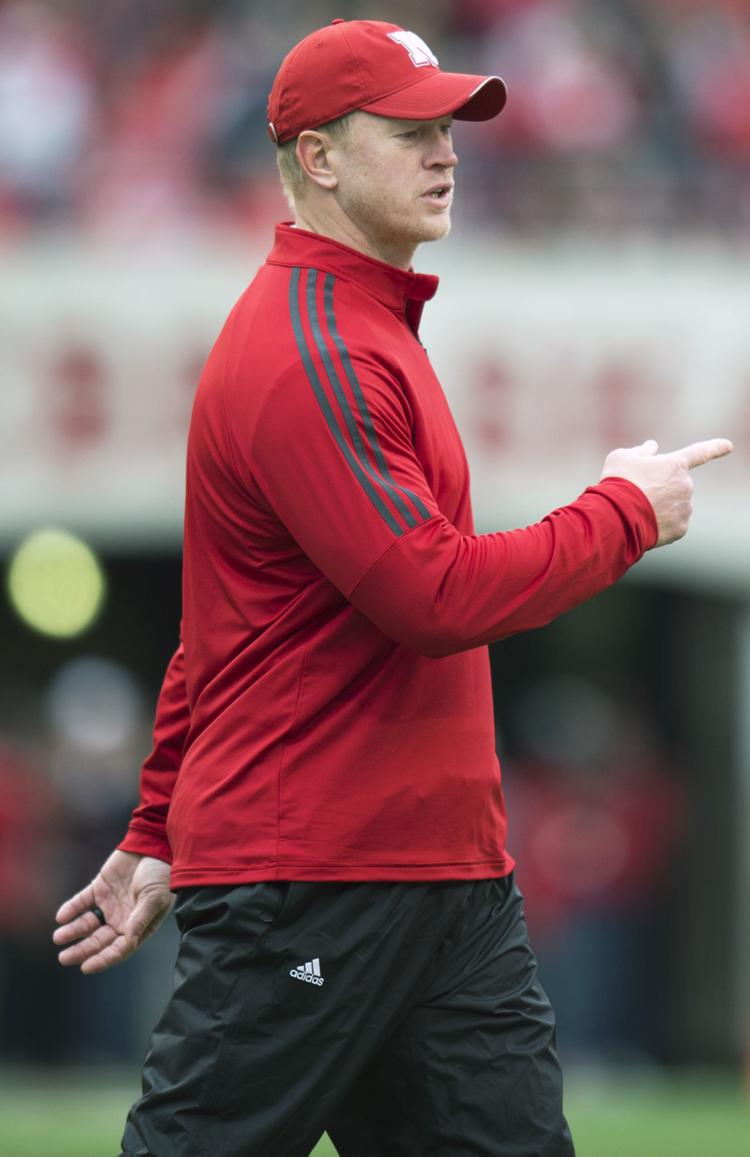 Red-White Spring Game, 4/21/18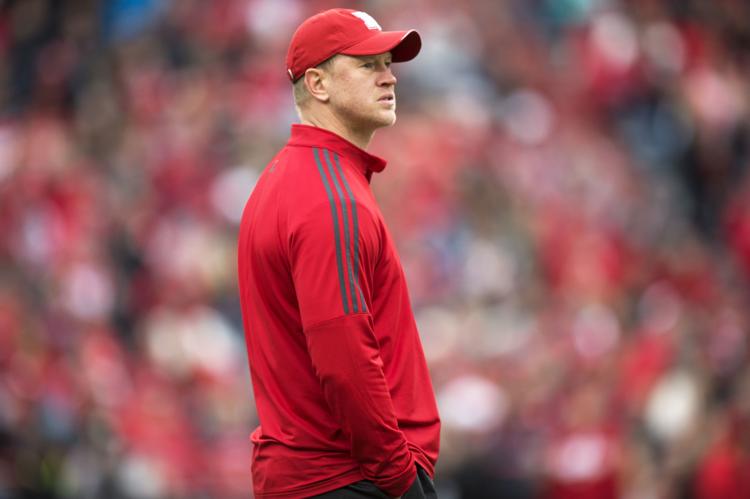 Red-White Spring Game, 4/21/18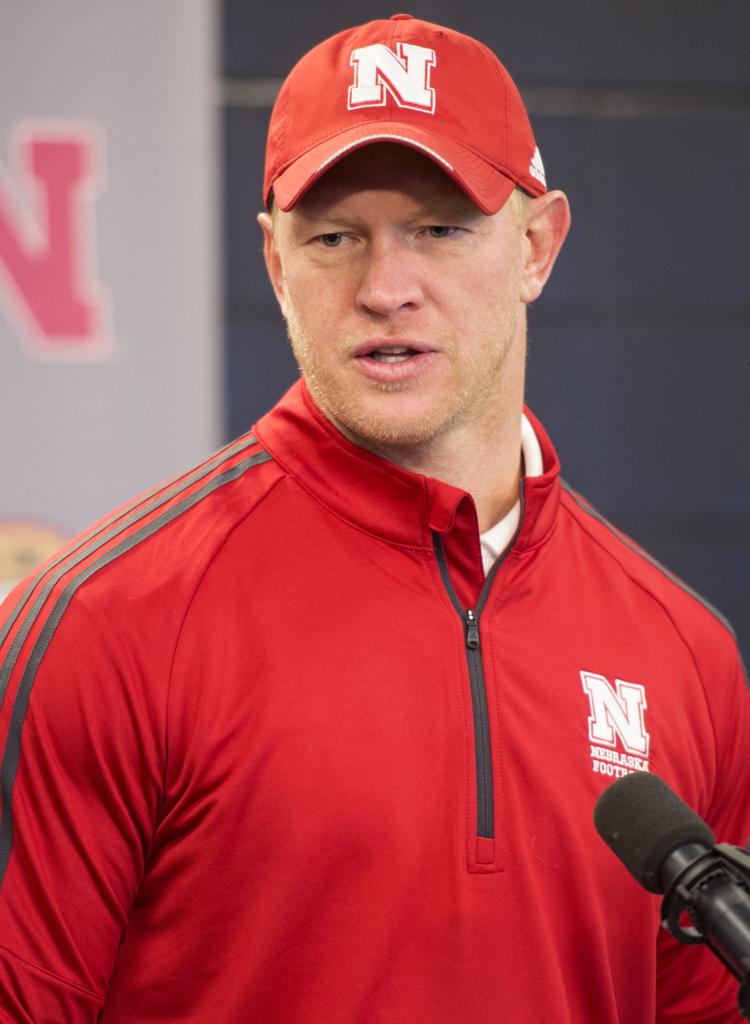 Red-White Spring Game, 4/21/18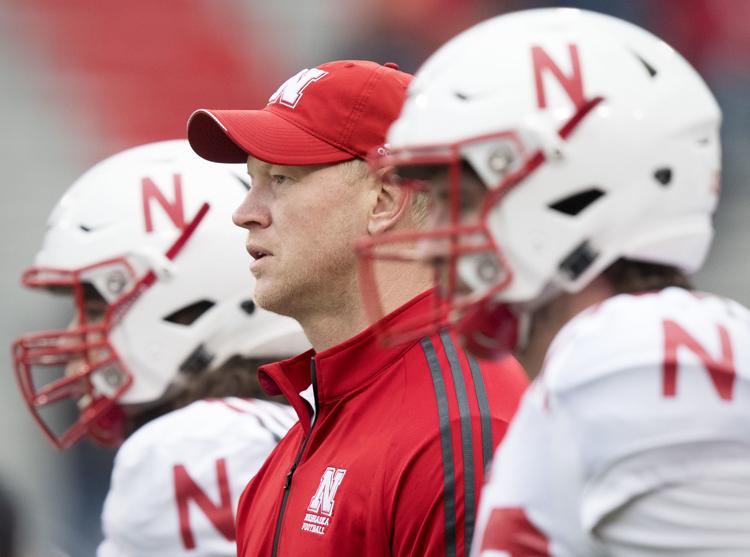 Red-White Spring Game, 4/21/18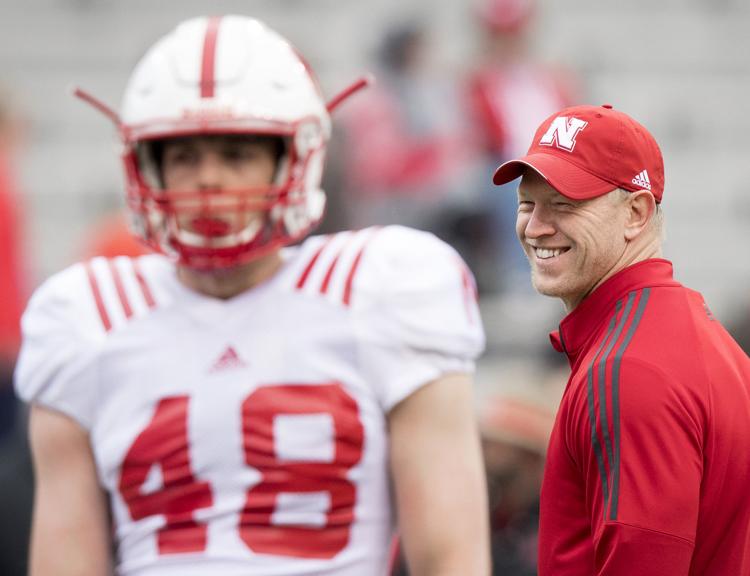 Red-White Spring Game, 4/21/18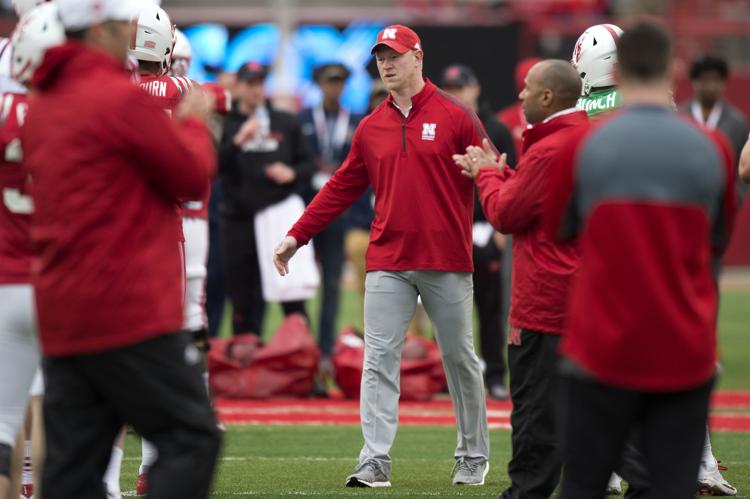 Red-White Spring Game, 4/21/18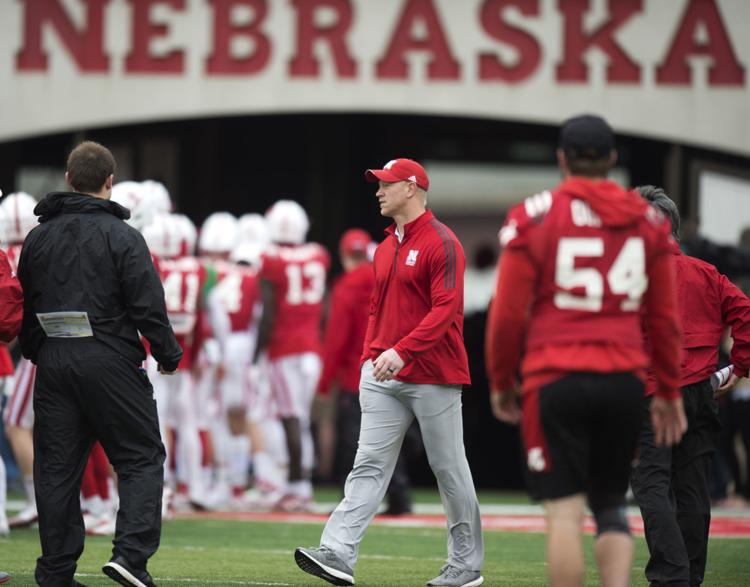 Lincoln vs. Sioux City, 5/17/18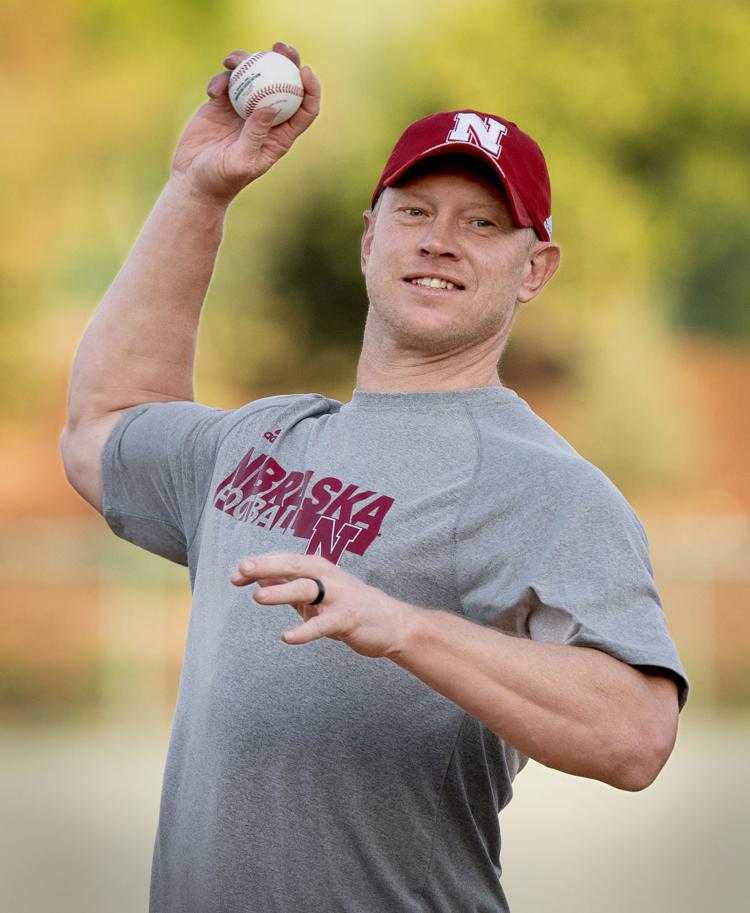 Lincoln vs. Sioux City, 5/17/18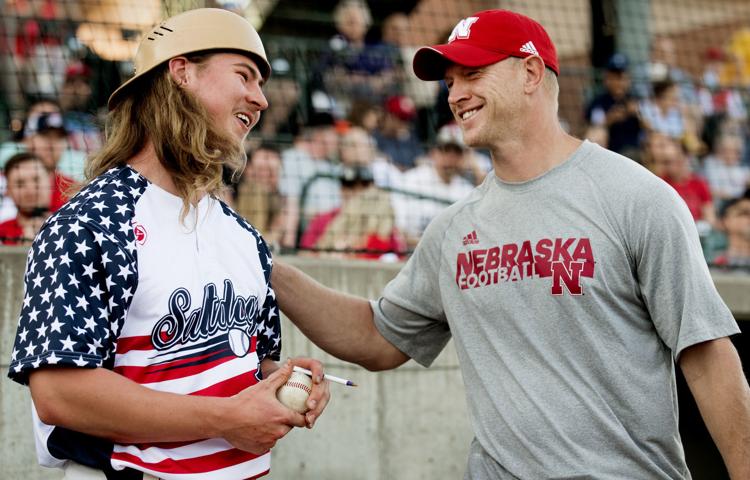 Friday Night Lights, 6/22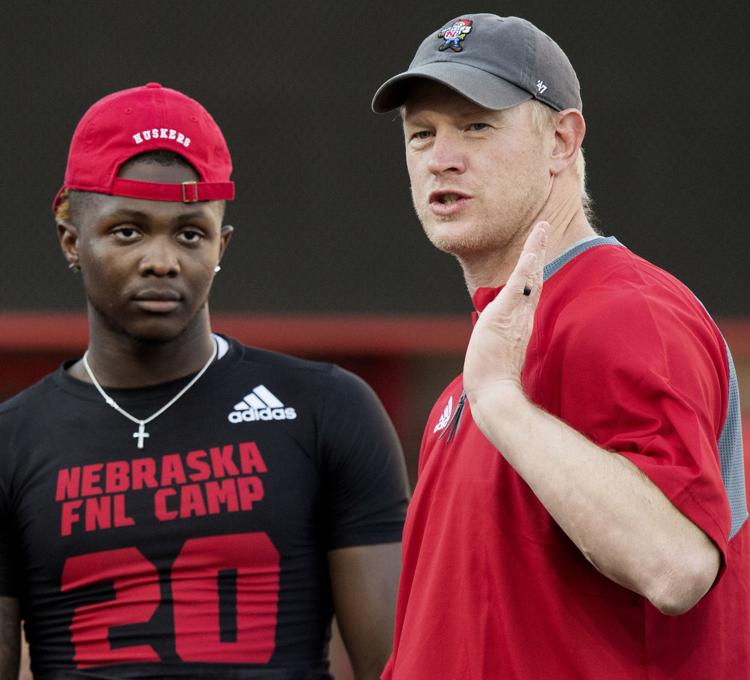 Friday Night Lights, 6/22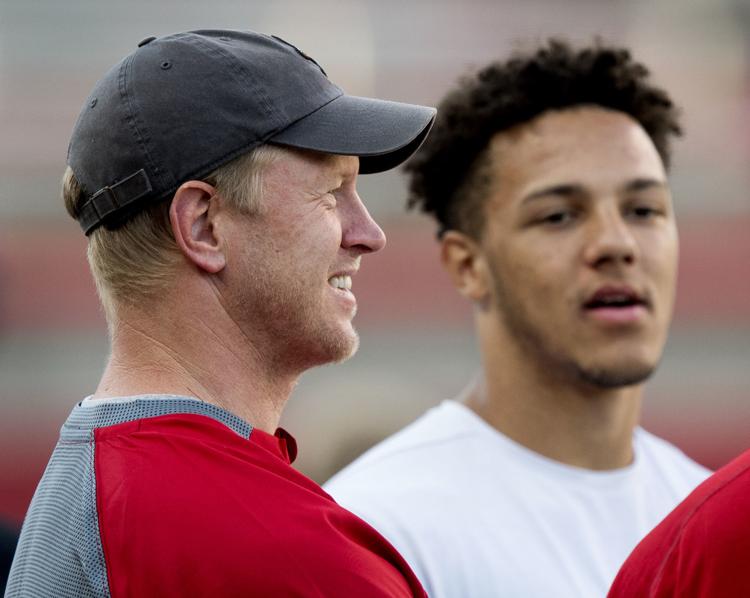 Friday Night Lights, 6/22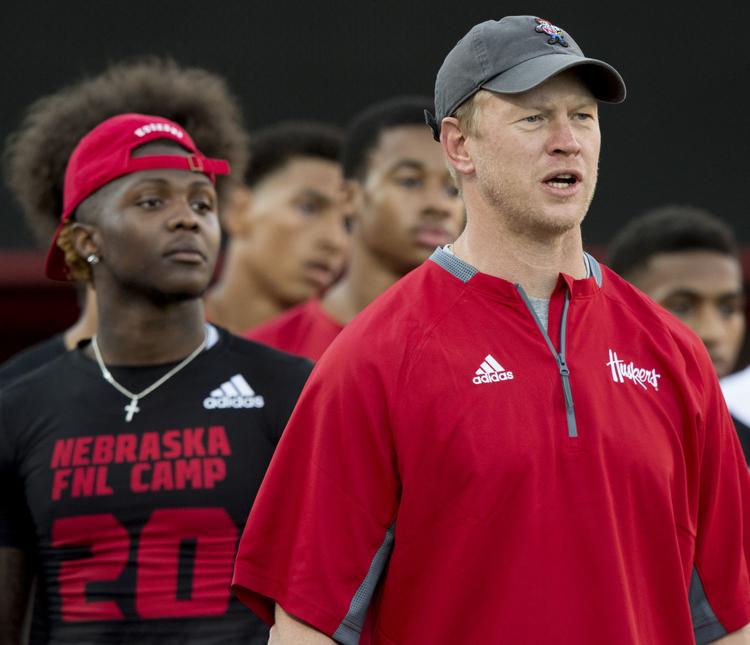 Friday Night Lights, 6/22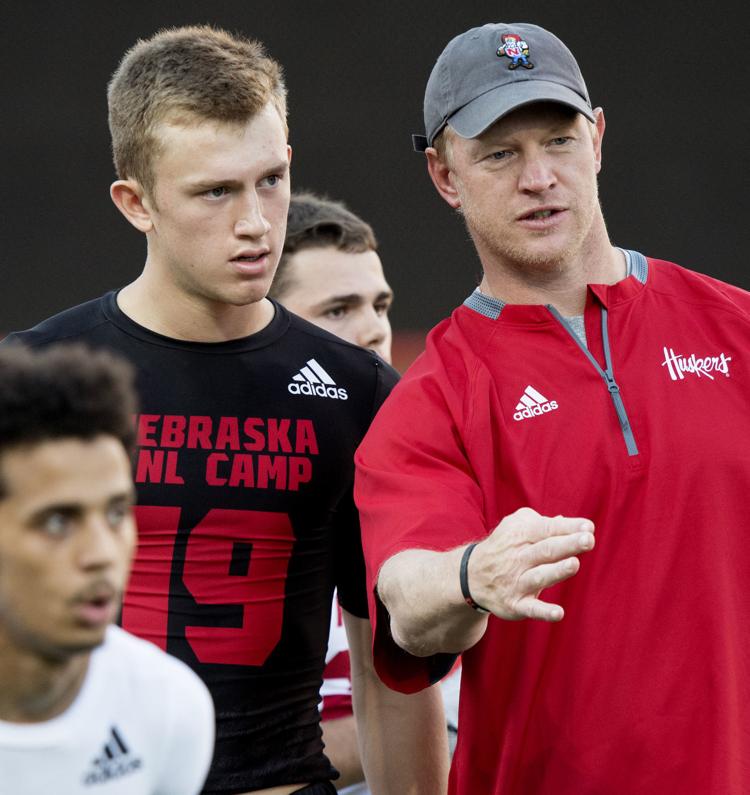 Friday Night Lights, 6/22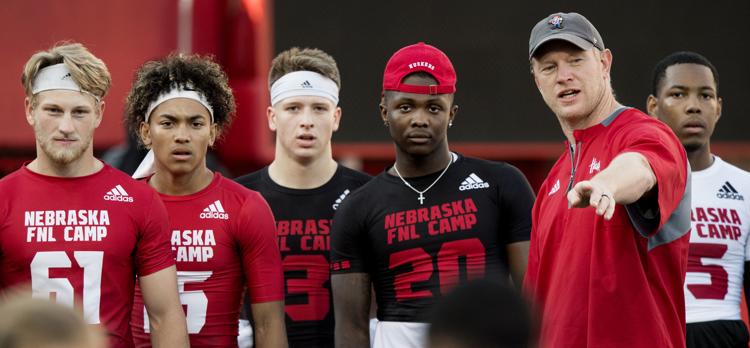 Friday Night Lights, 6/22
Friday Night Lights, 6/22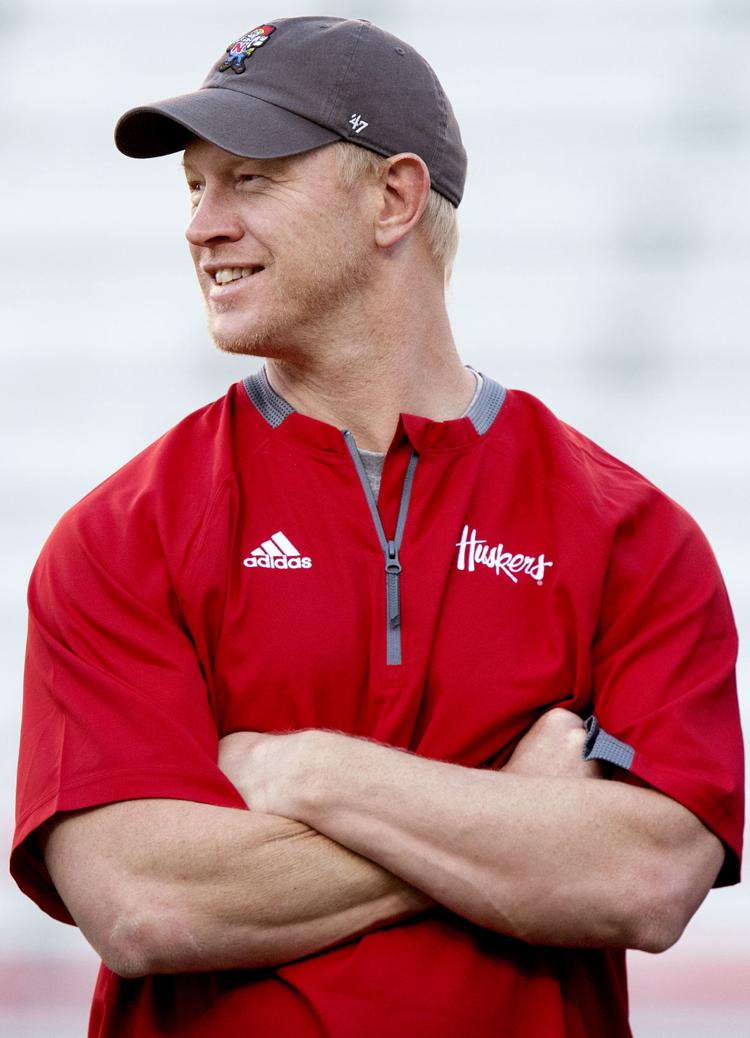 NU Press Conference, 08.02.2018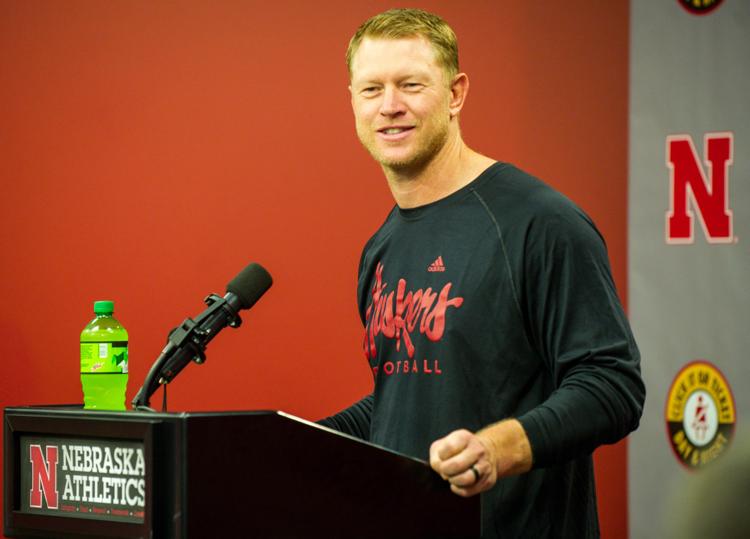 NU Press Conference, 08.02.2018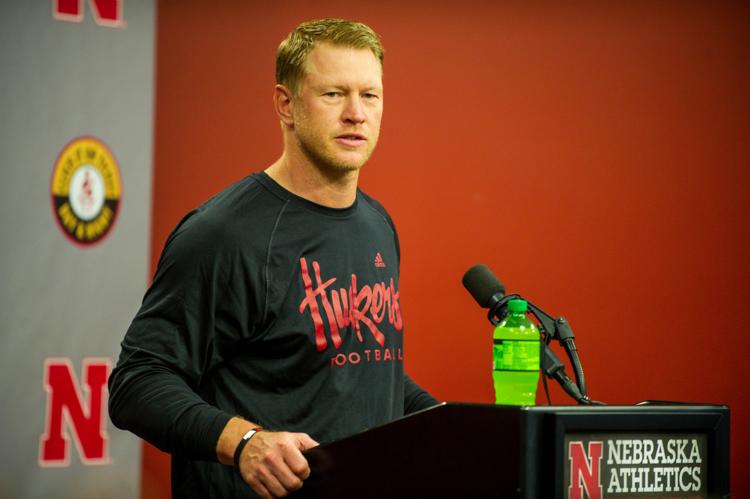 NU Press Conference, 08.02.2018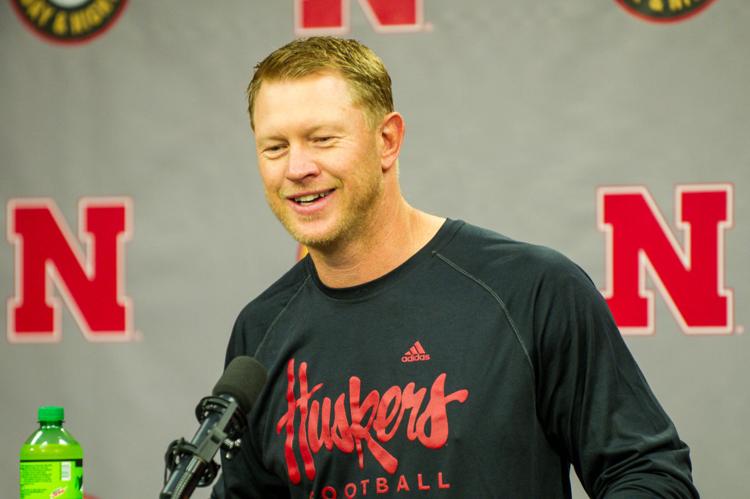 Huskers fall practice, Day 5, 8/8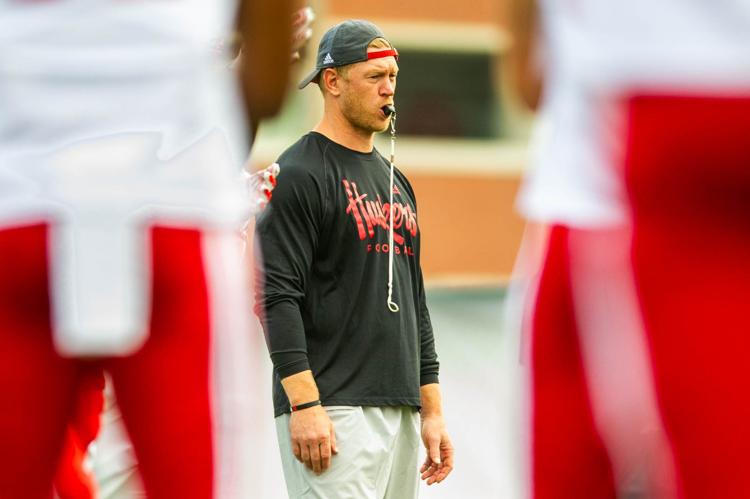 Fan Day, 8.17.18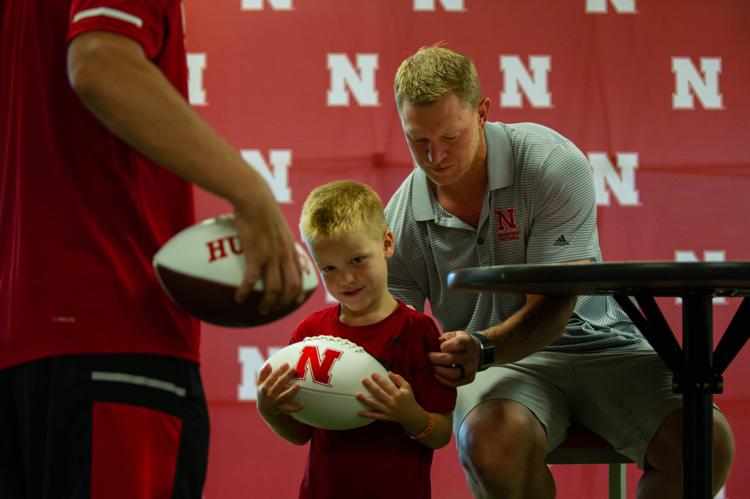 Fan Day, 8.17.18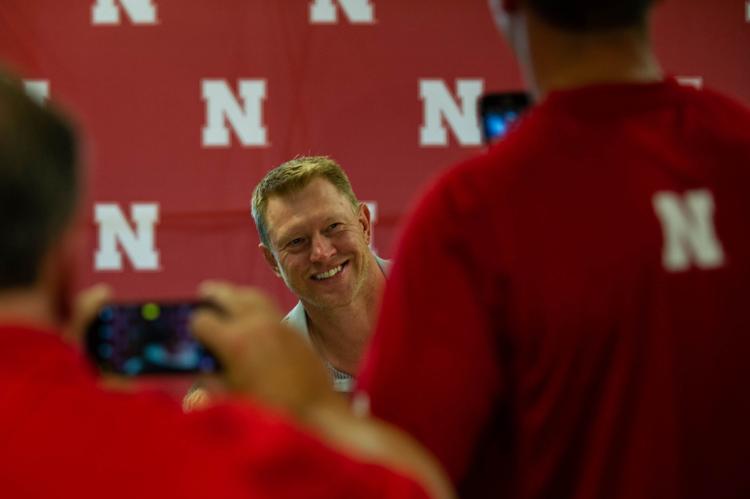 Fan Day, 8.17.18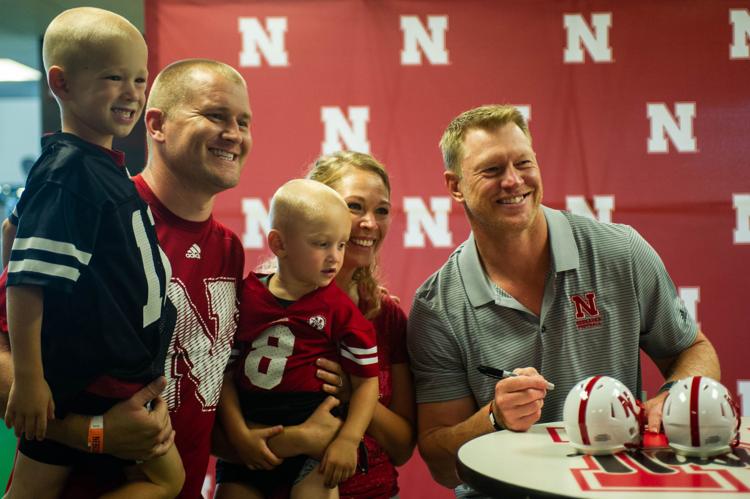 Nebraska Athletics News Conference, 8.26.18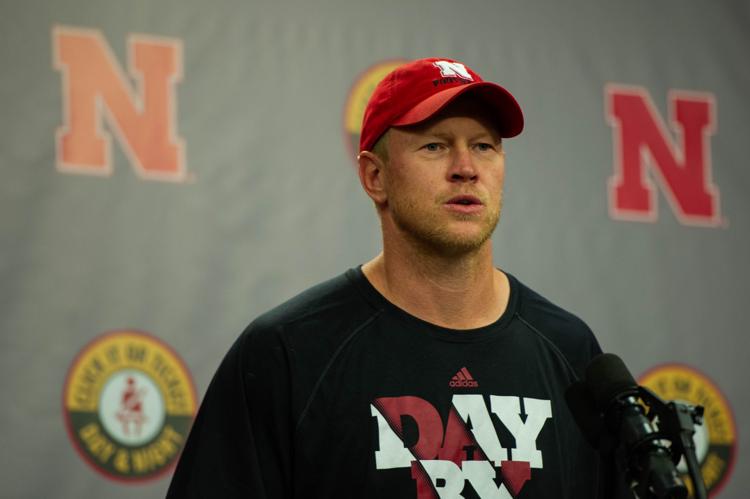 Nebraska Athletics News Conference, 8.26.18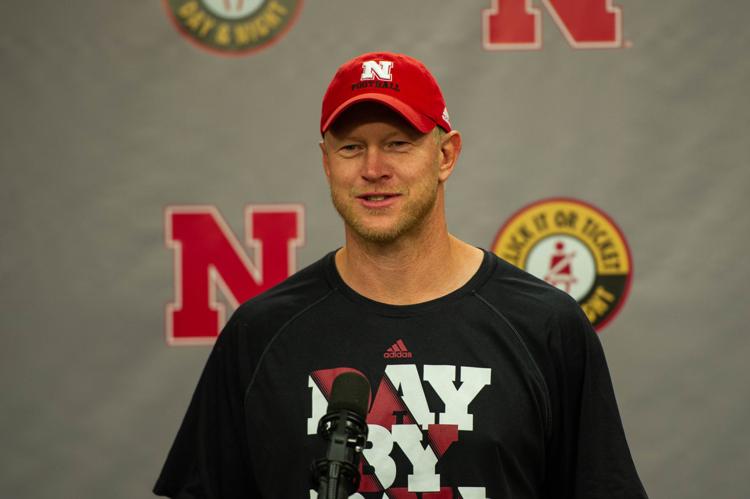 Nebraska Athletics News Conference, 8.26.18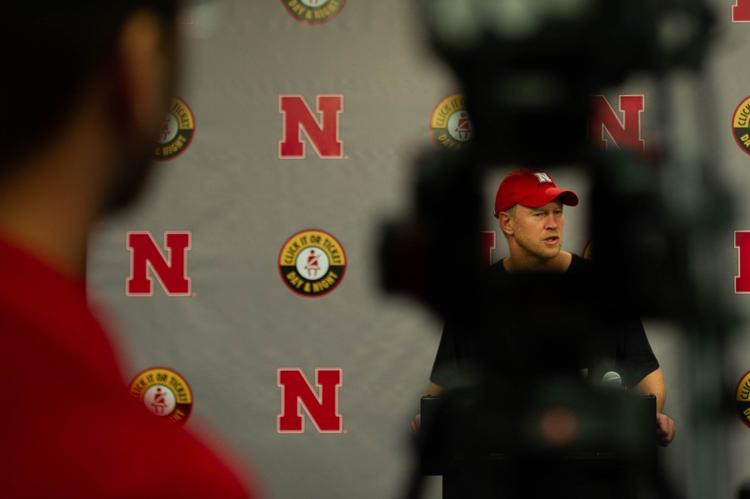 Akron vs. Nebraska, college football, 9.1.18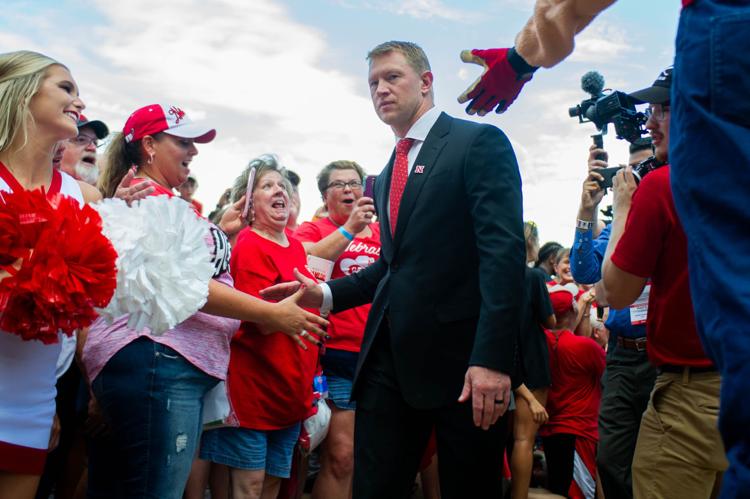 Akron vs. Nebraska, college football, 9.1.18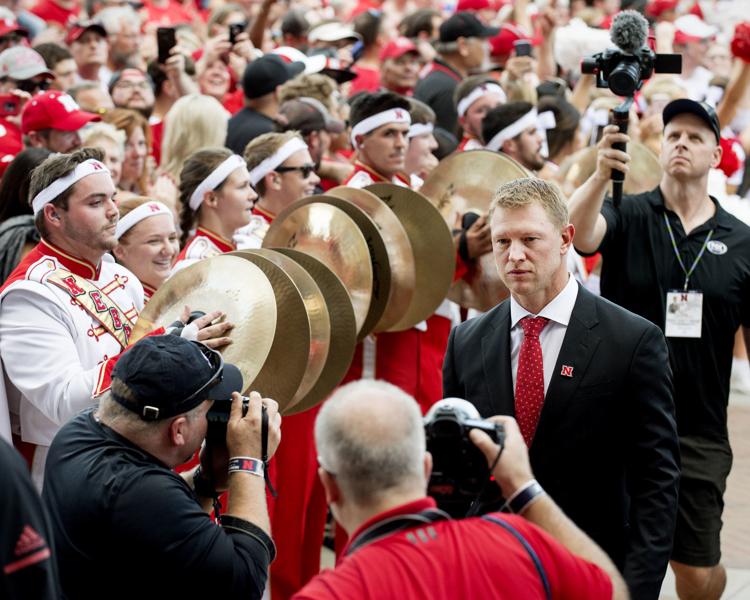 Akron vs. Nebraska, college football, 9.1.18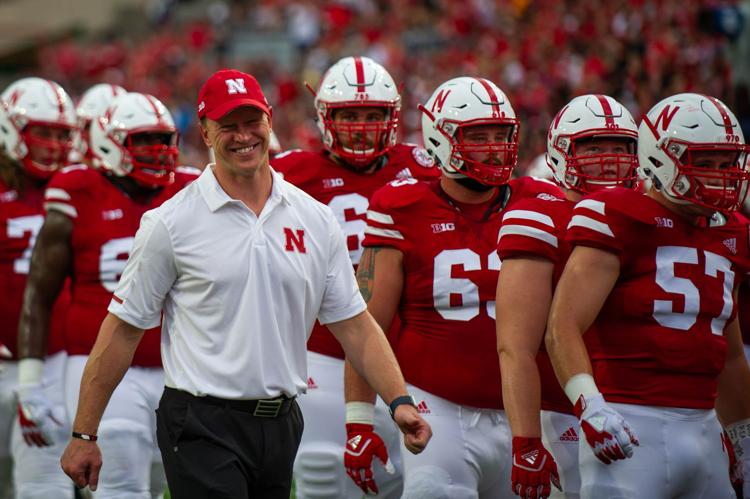 Akron vs. Nebraska, college football, 9.1.18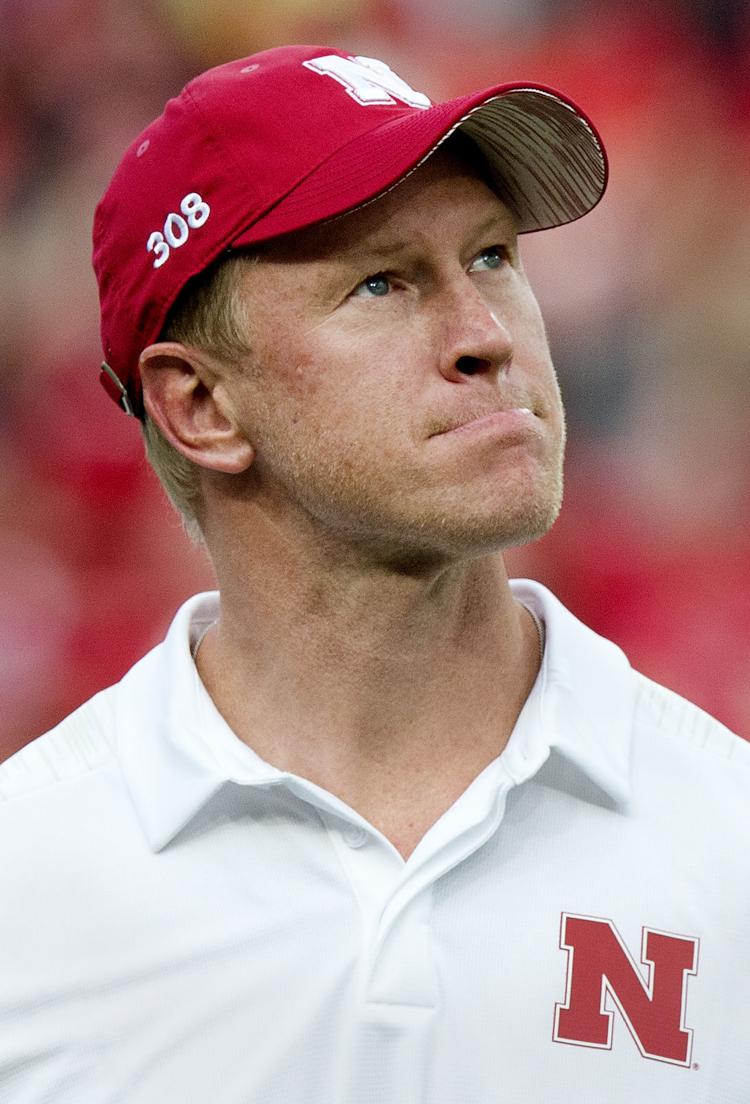 Akron vs. Nebraska, college football, 9.1.18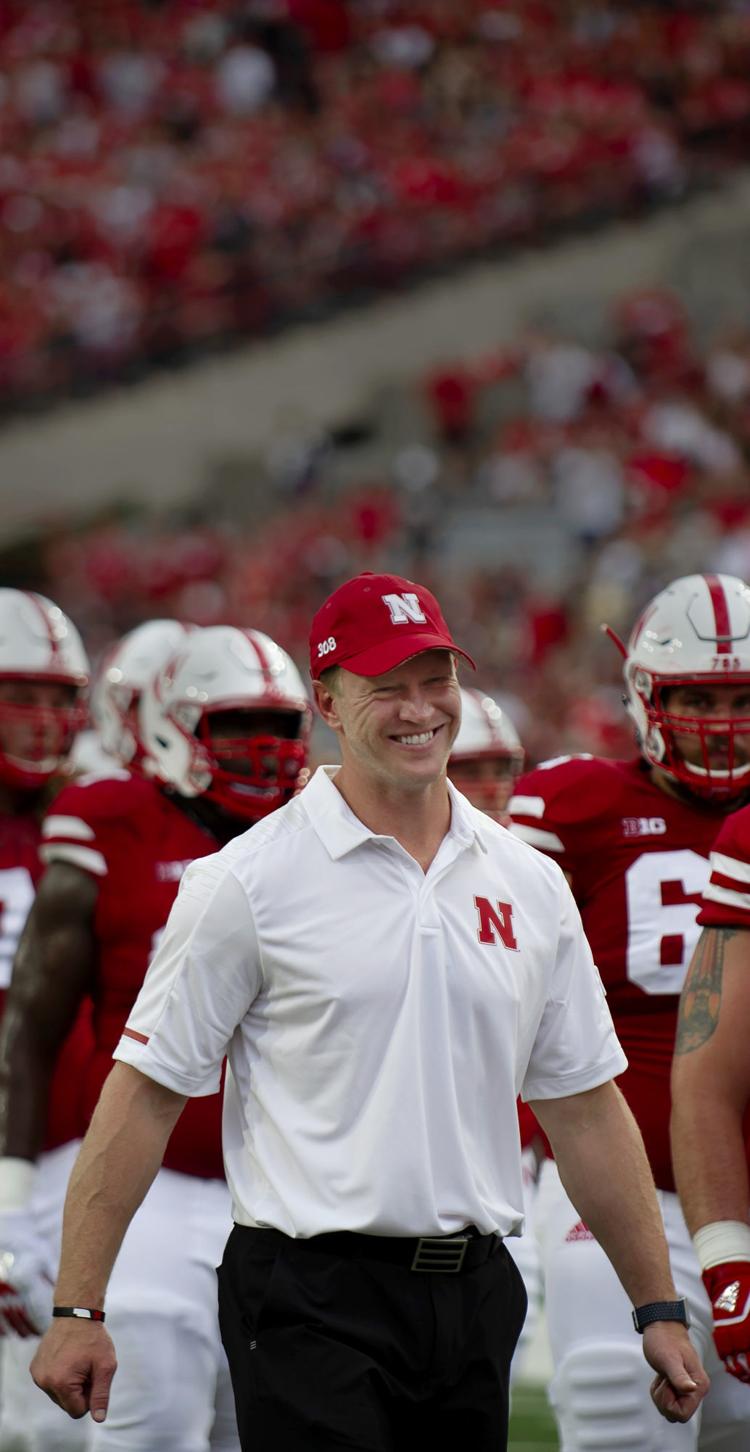 Colorado vs. Nebraska, 9/8/18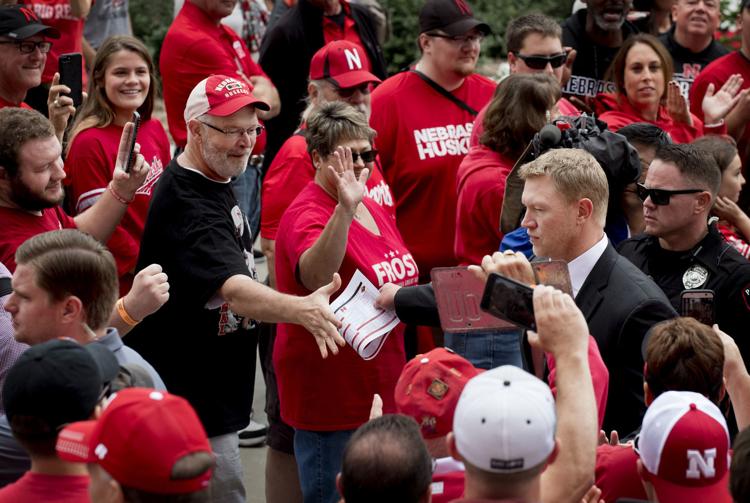 Colorado vs. Nebraska, 9/8/18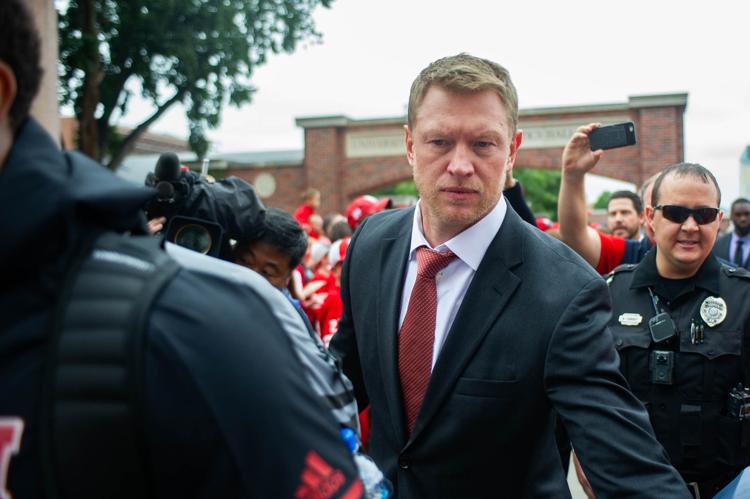 Colorado vs. Nebraska, 9/8/18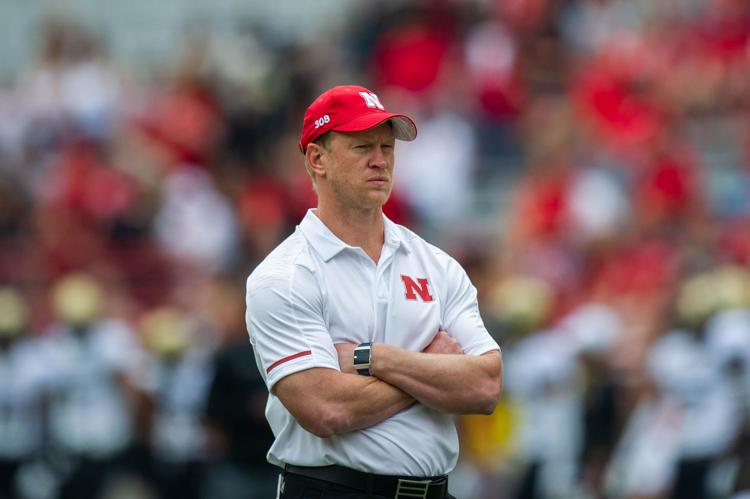 Colorado vs. Nebraska, 9/8/18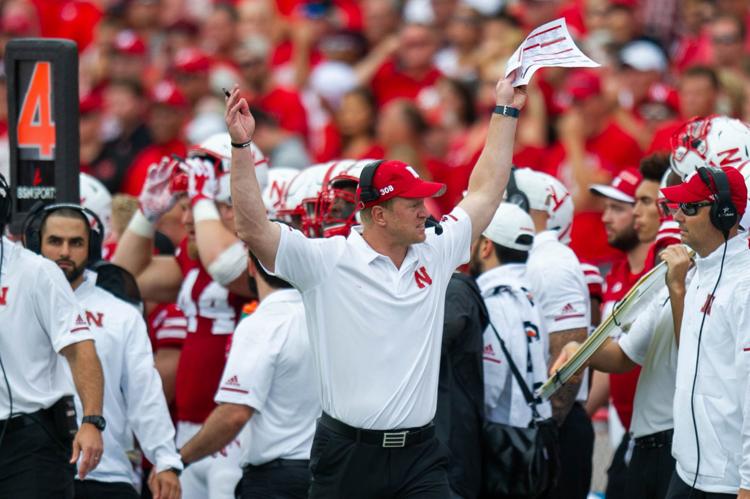 Colorado vs. Nebraska, 9/8/18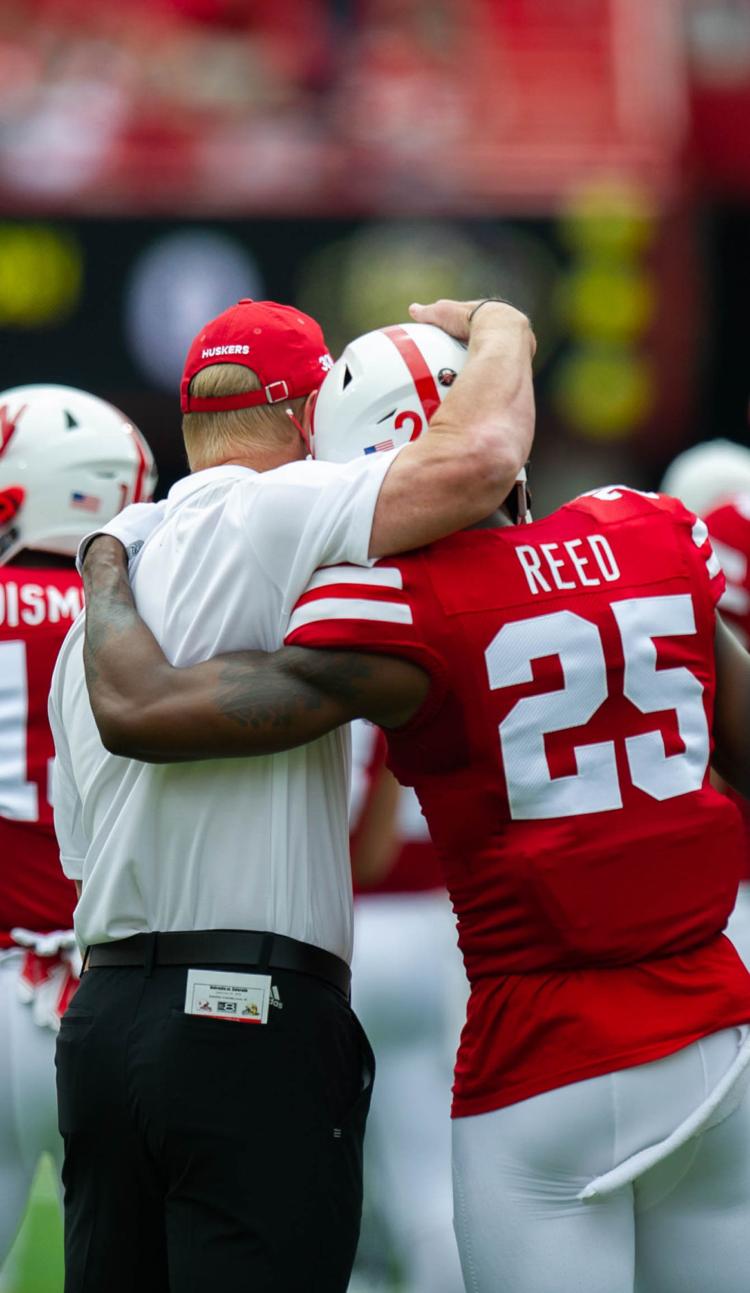 Colorado vs. Nebraska, 9/8/18
Colorado vs. Nebraska, 9/8/18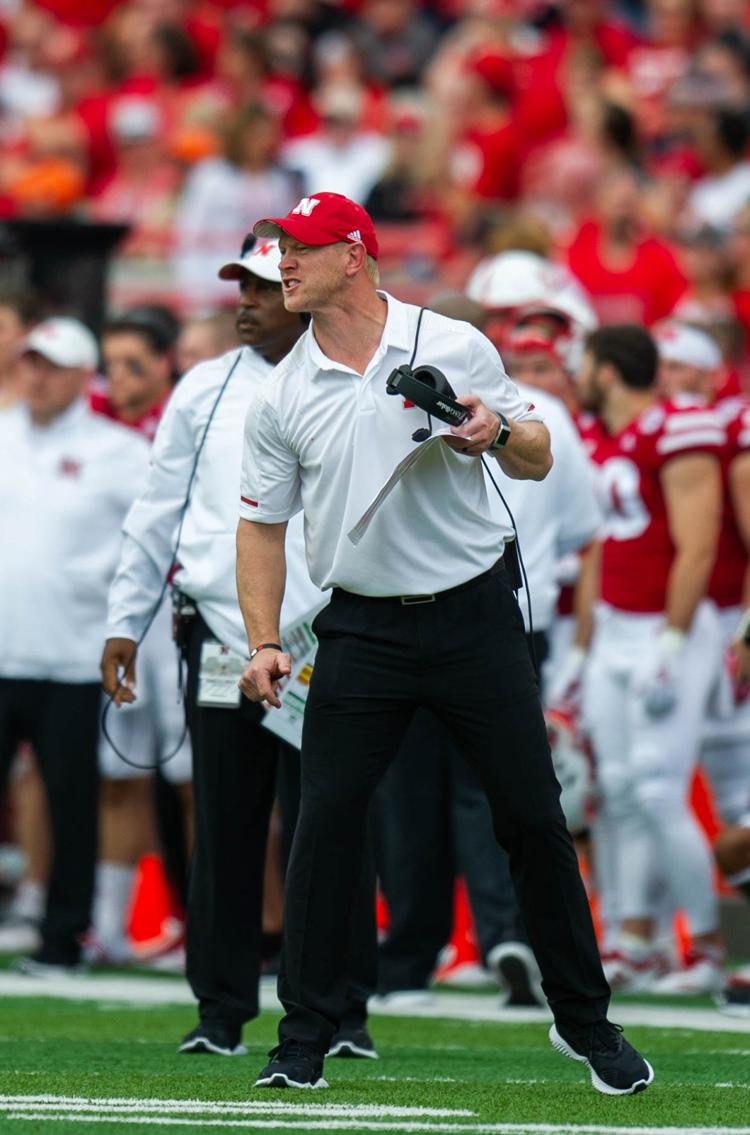 Troy vs. Nebraska, 9/15/18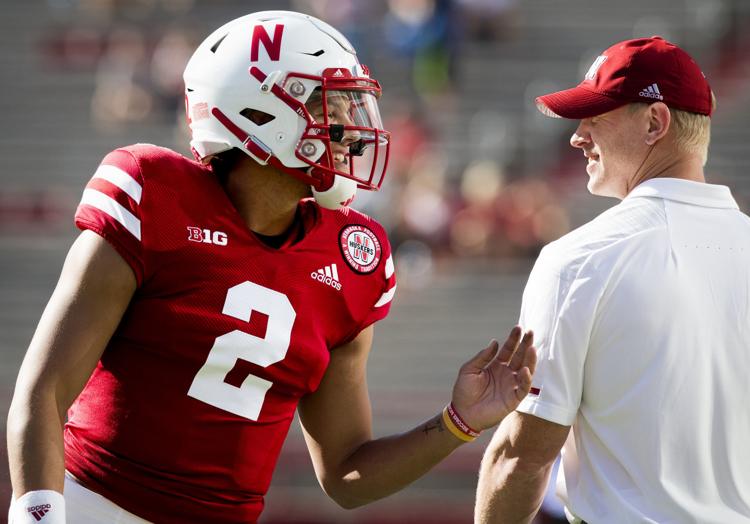 Troy vs. Nebraska, 9/15/18
Nebraska vs. Purdue, 9/29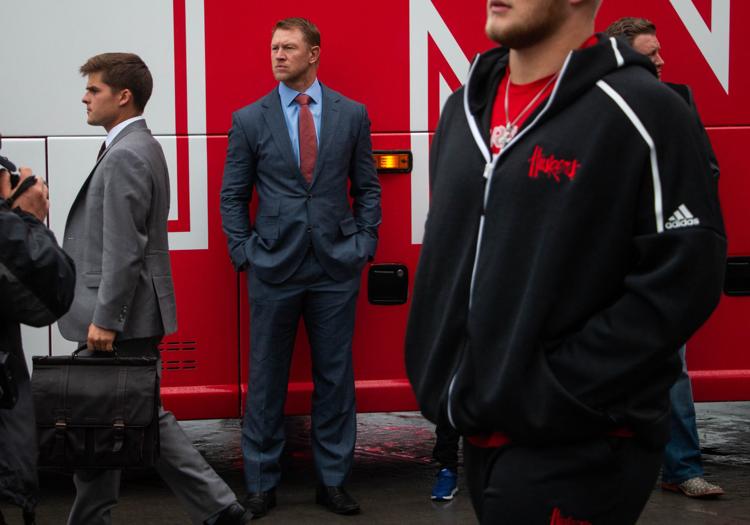 Nebraska vs. Purdue, 9/29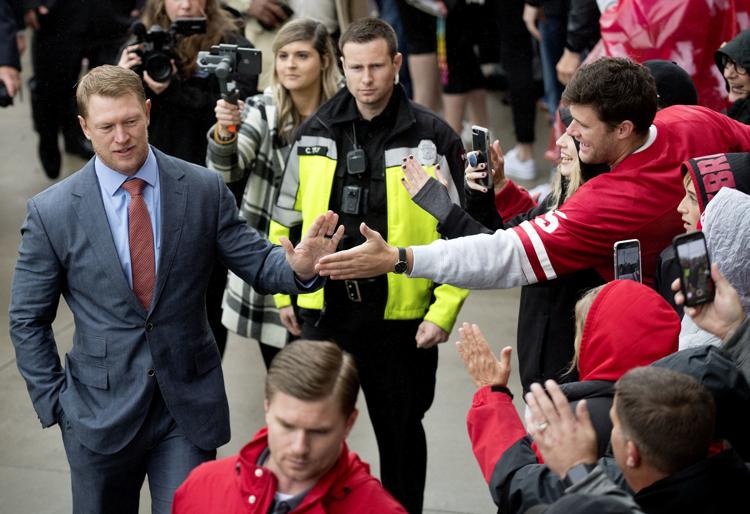 Nebraska vs. Purdue, 9/29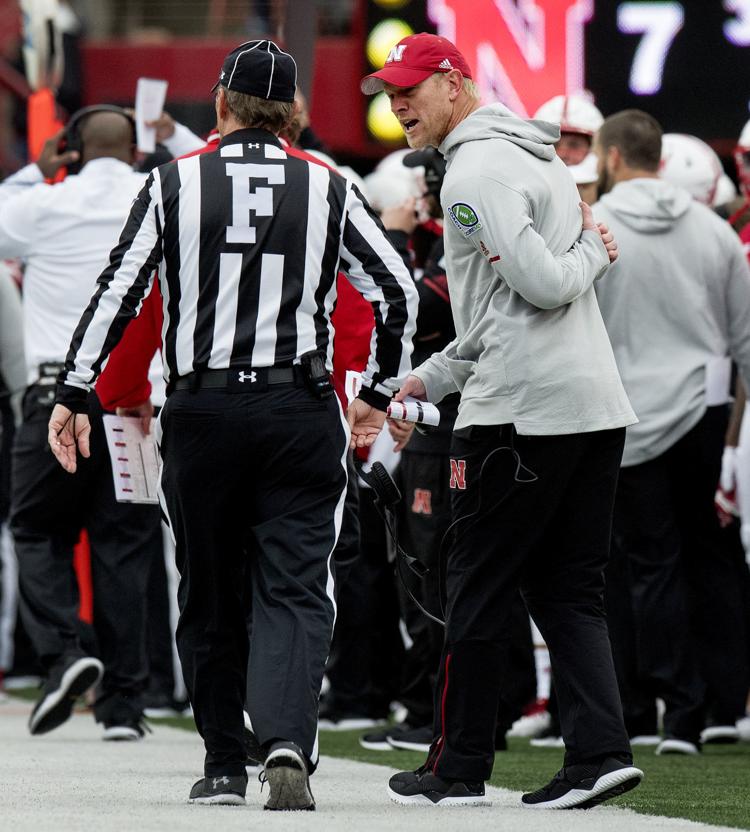 Nebraska vs. Purdue, 9/29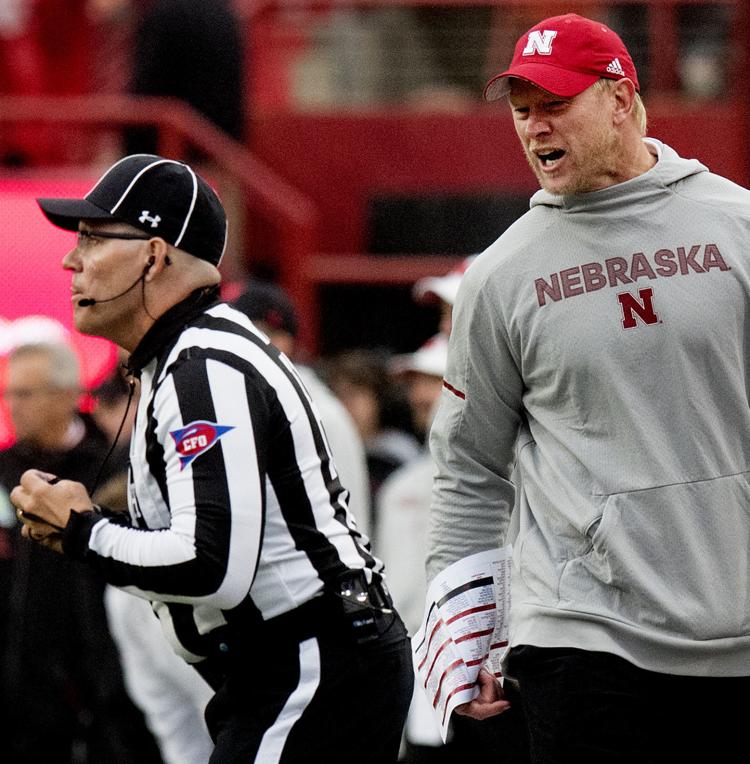 Nebraska vs. Purdue, 9/29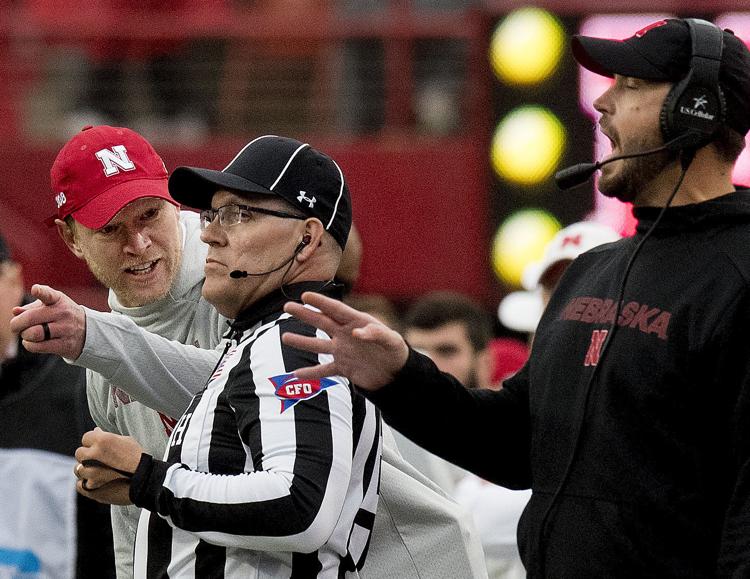 Nebraska vs. Purdue, 9/29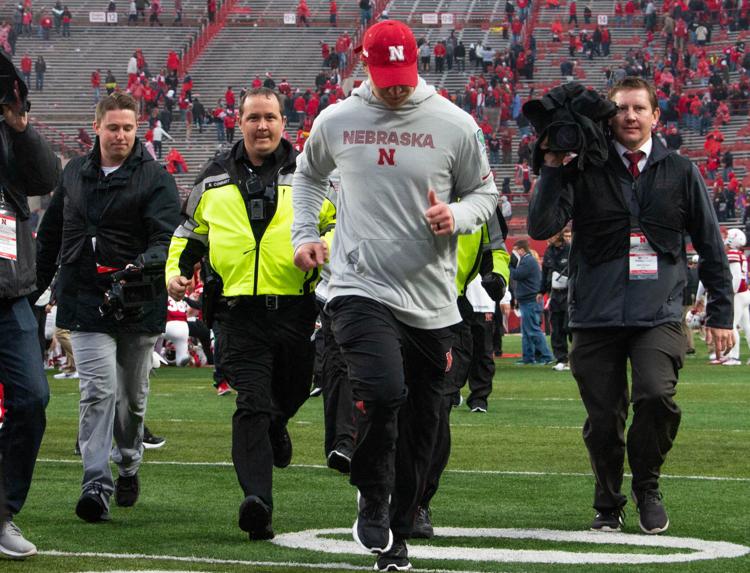 Nebraska vs. Purdue, 9/29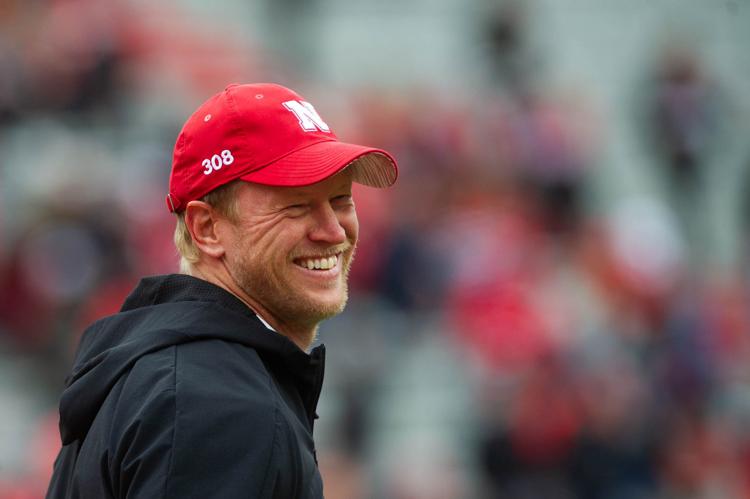 Nebraska vs. Northwestern, 10/13/18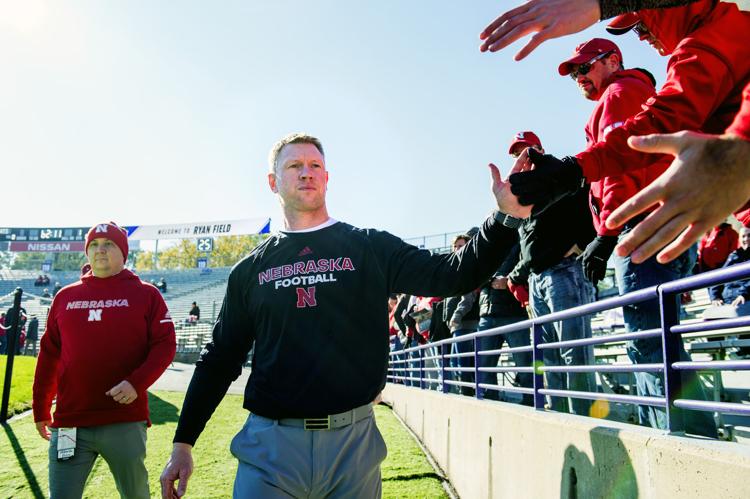 Nebraska vs. Northwestern, 10/13/18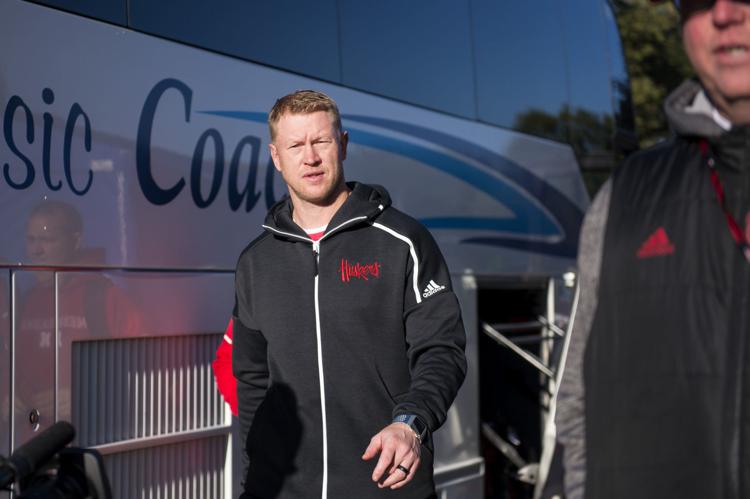 Nebraska vs. Northwestern, 10/13/18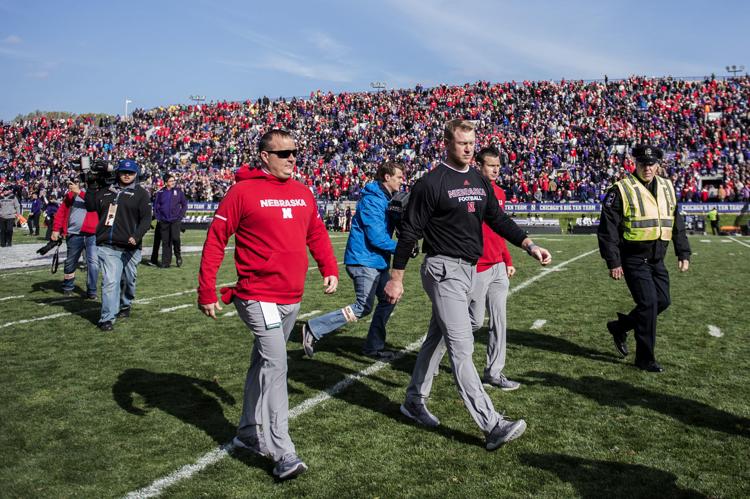 Nebraska vs. Northwestern, 10/13/18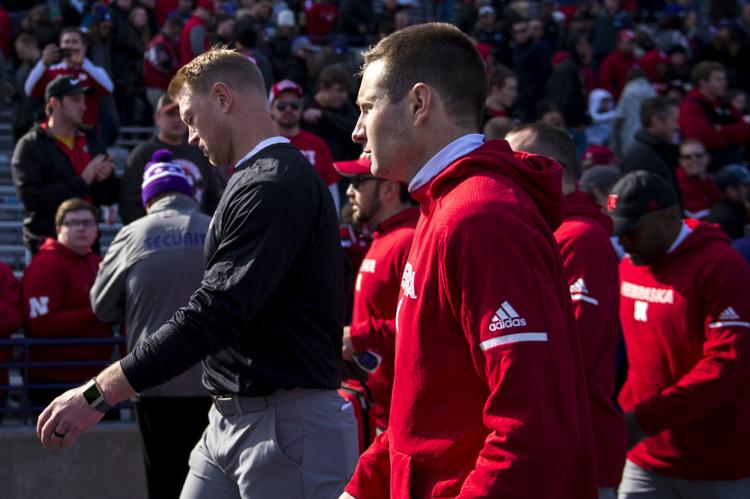 Nebraska vs. Northwestern, 10/13/18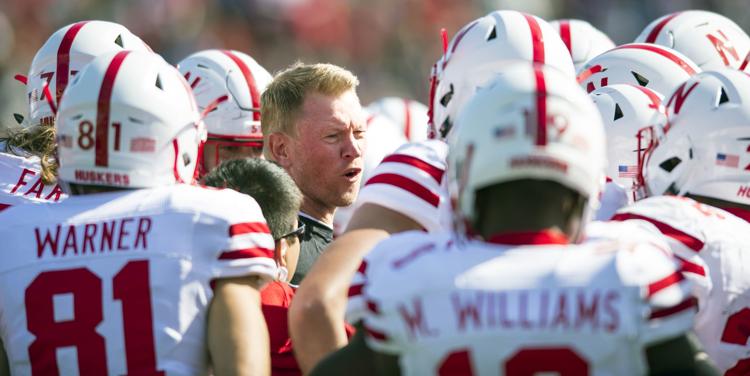 Nebraska vs. Northwestern, 10/13/18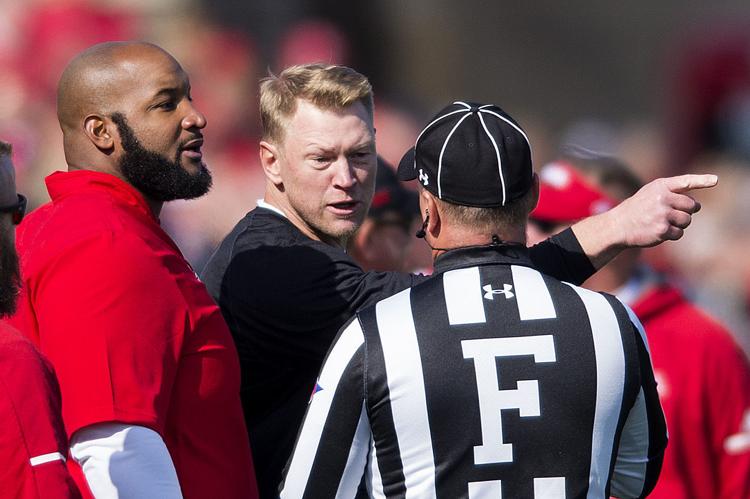 Nebraska vs. Northwestern, 10/13/18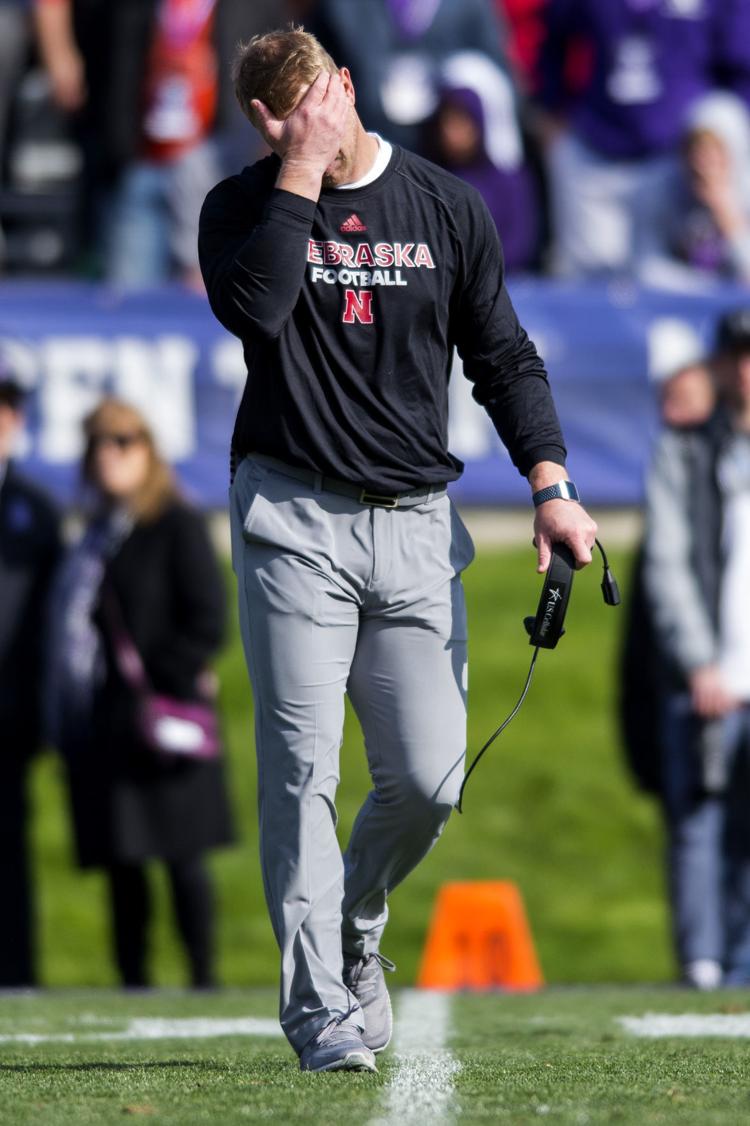 NU football vs. Minnesota, 10/20/18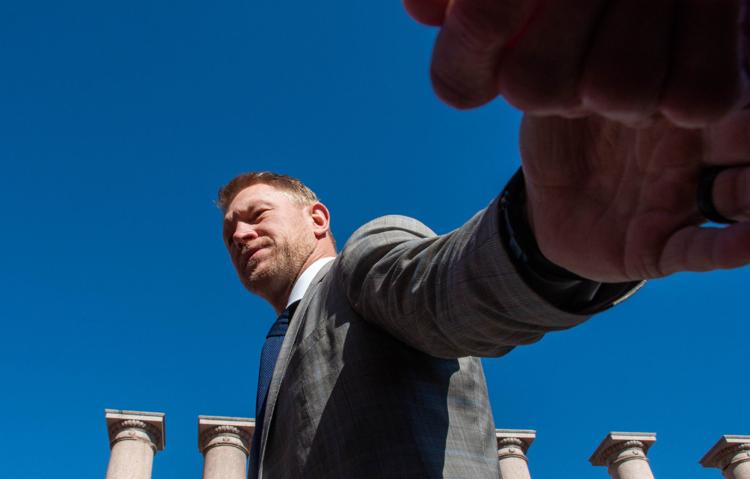 NU football vs. Minnesota, 10/20/18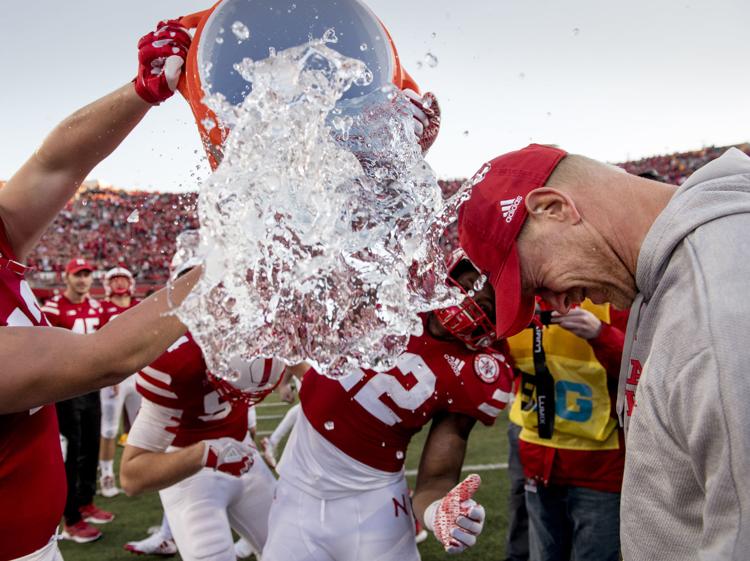 NU football vs. Minnesota, 10/20/18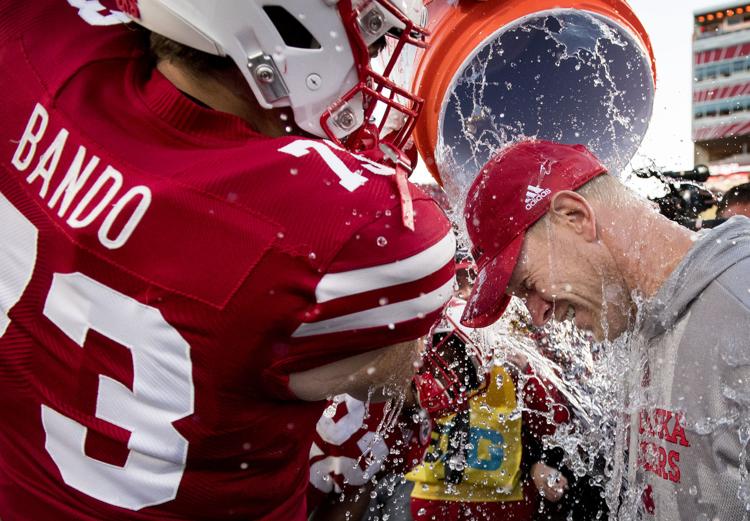 NU football vs. Minnesota, 10/20/18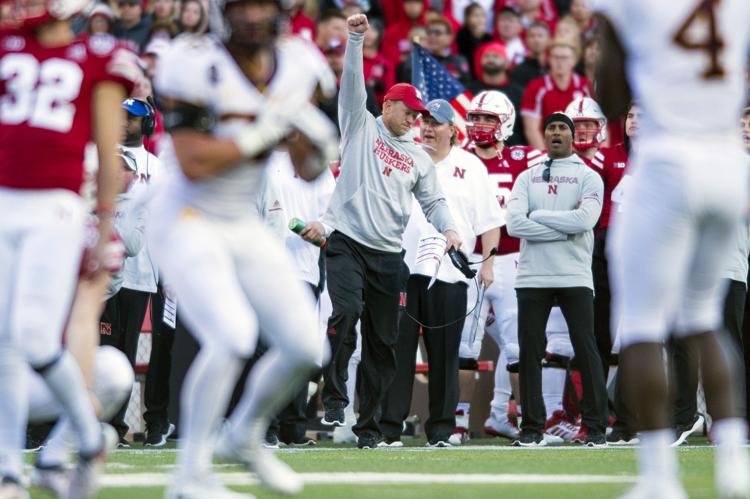 NU football vs. Minnesota, 10/20/18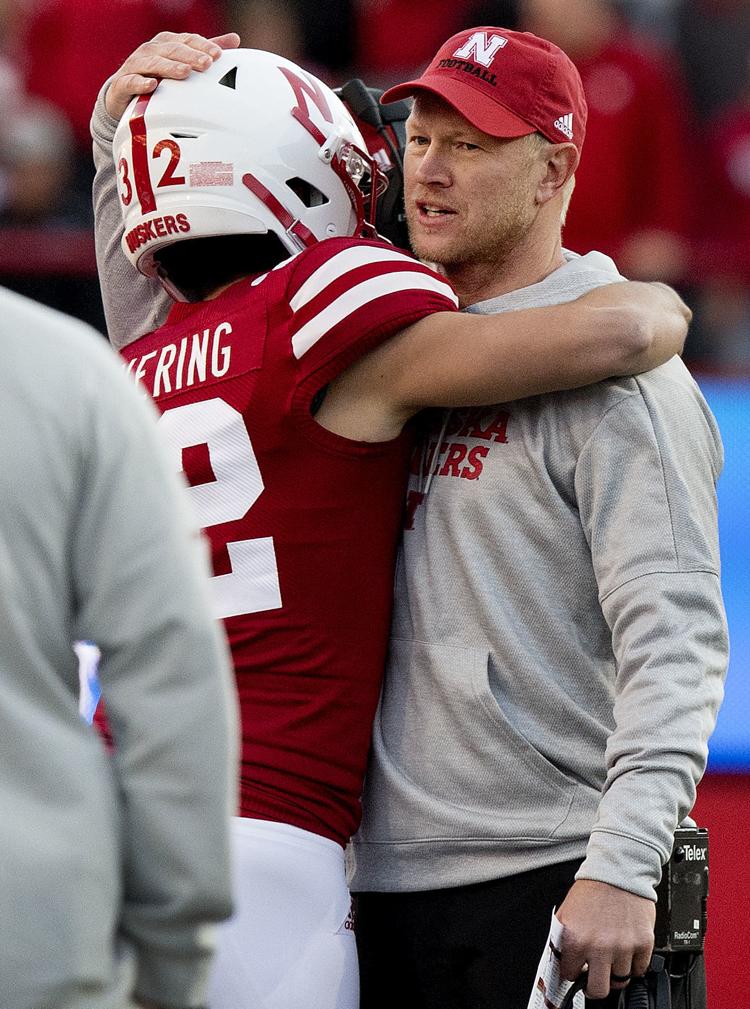 NU football vs. Minnesota, 10/20/18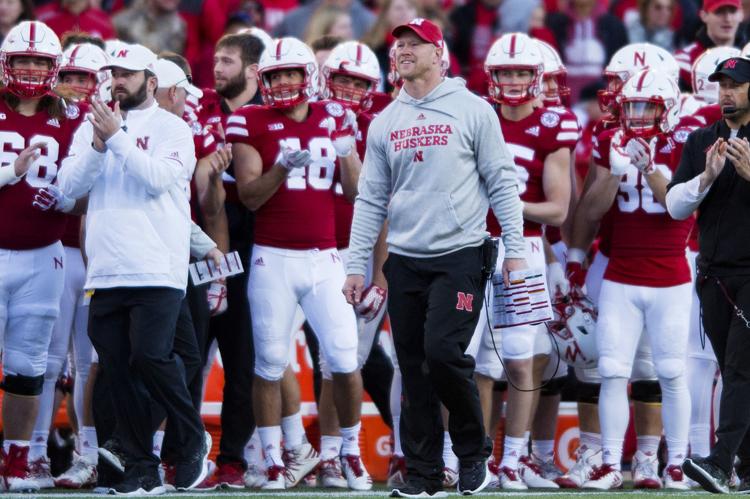 NU football vs. Minnesota, 10/20/18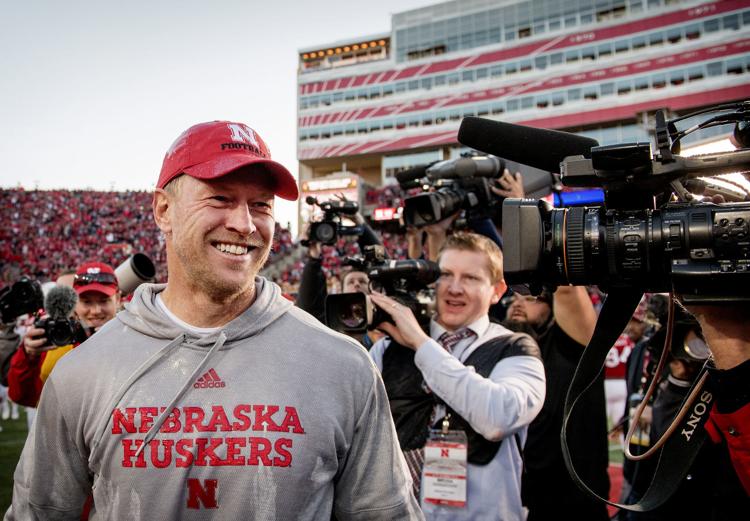 NU football vs. Minnesota, 10/20/18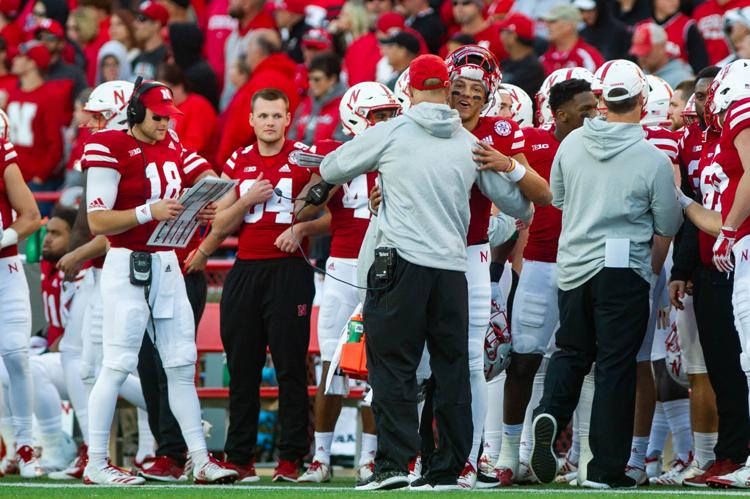 NU football vs. Minnesota, 10/20/18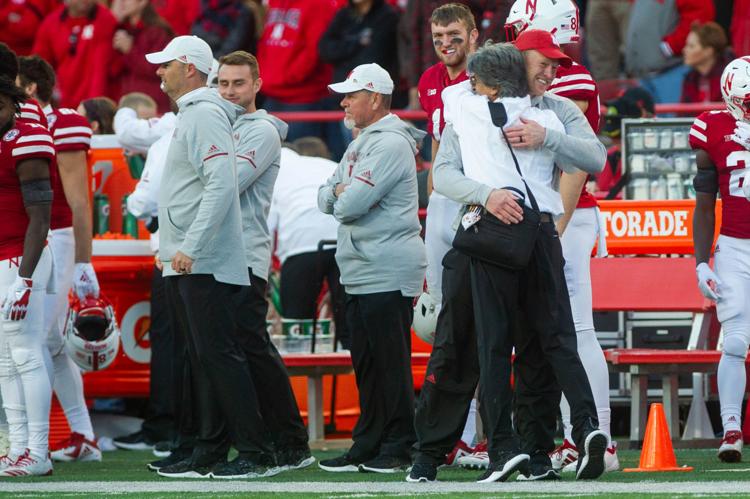 NU football vs. Minnesota, 10/20/18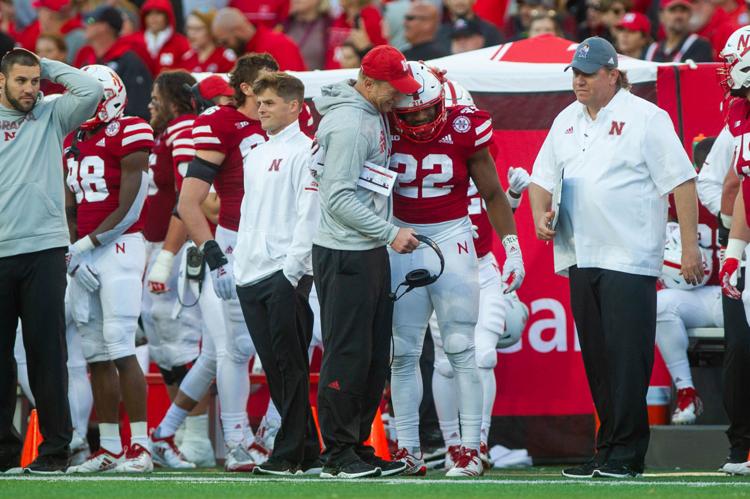 NU football vs. Minnesota, 10/20/18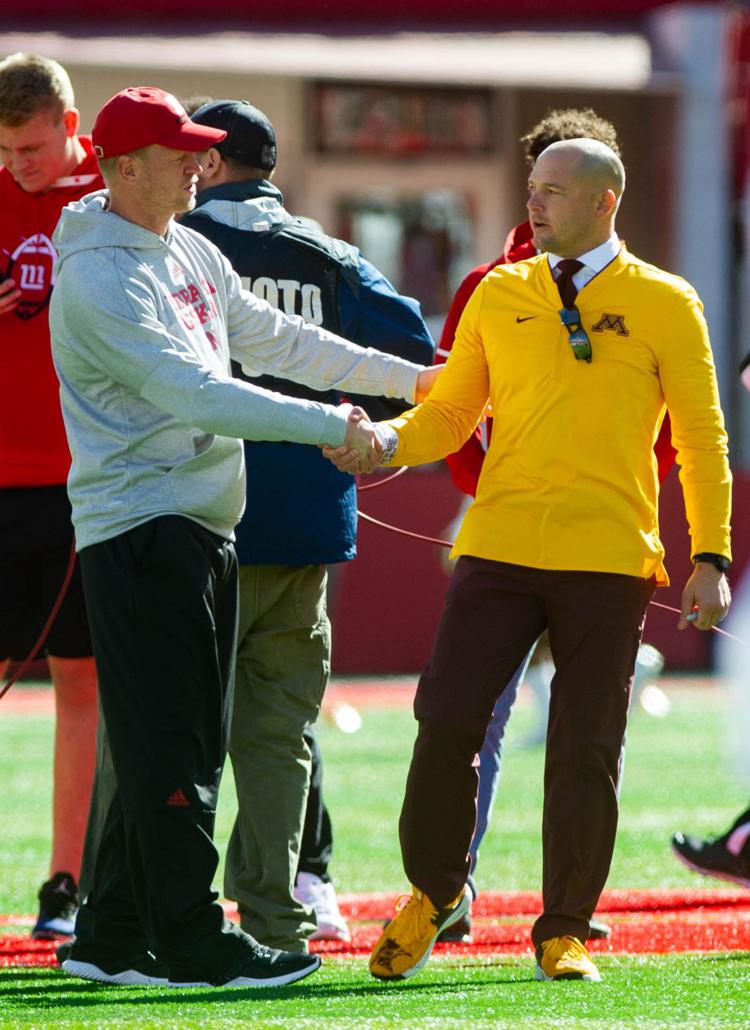 NU Football vs. Minnesota, 10/20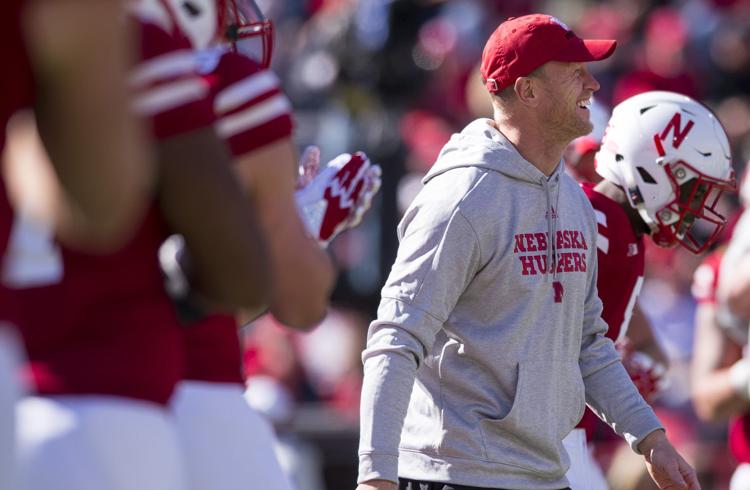 NU Football vs. Minnesota, 10/20
NU football vs. Minnesota, 10/20/18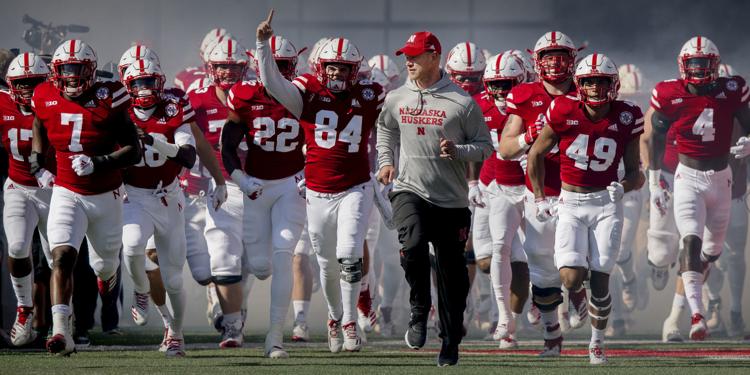 NU football vs. Minnesota, 10/20/18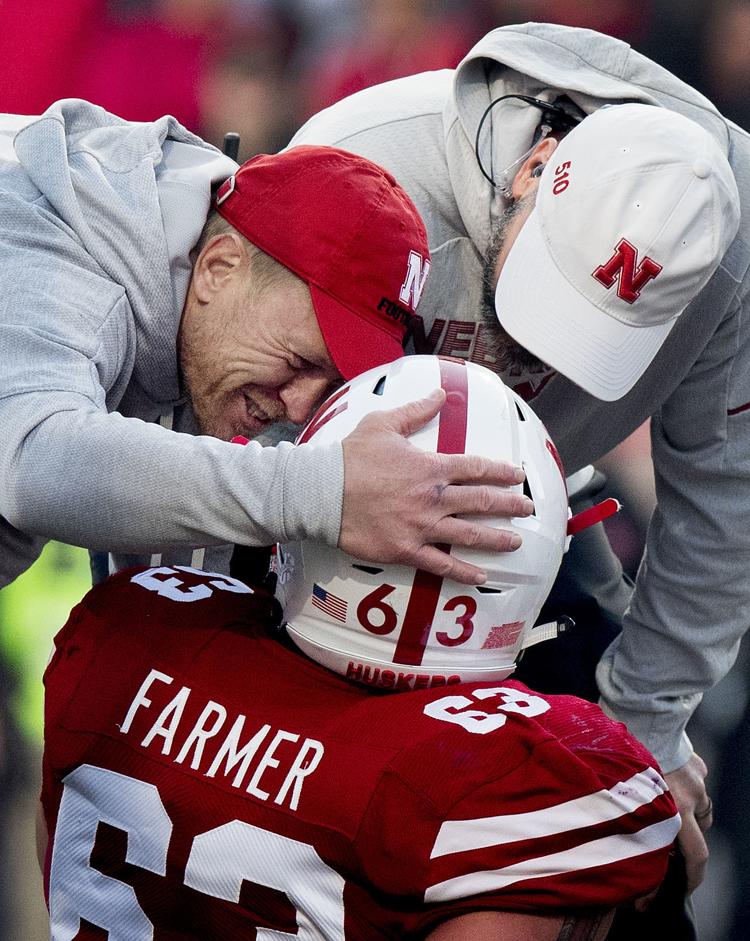 Nebraska vs. Bethune-Cookman, 10/27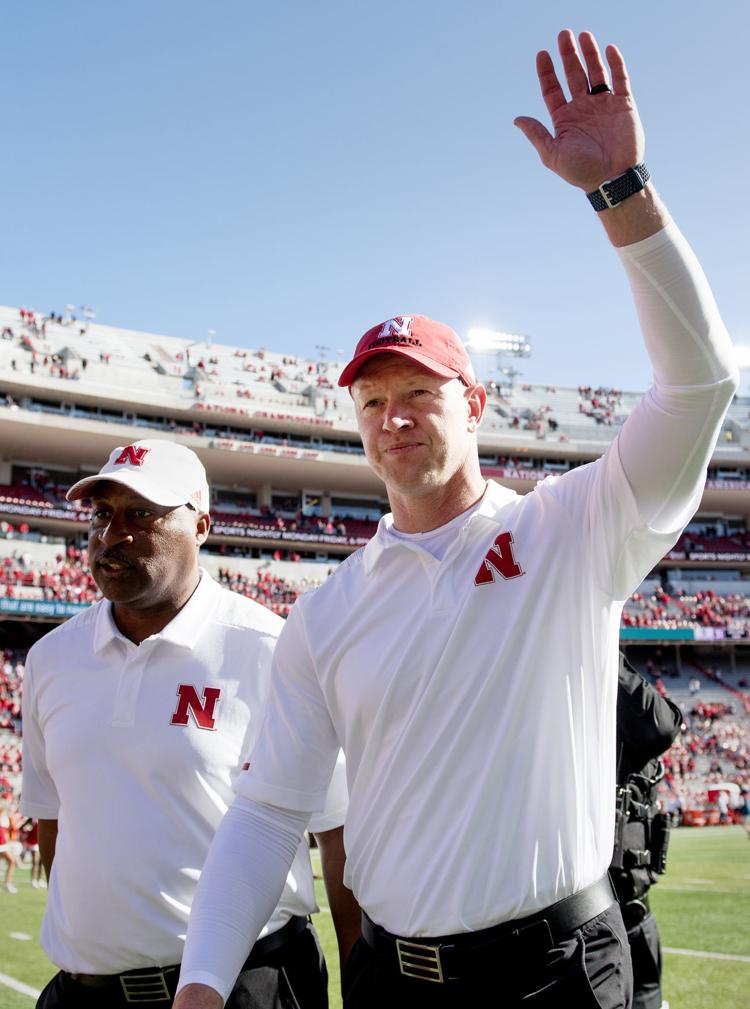 Nebraska vs. Bethune-Cookman, 10/27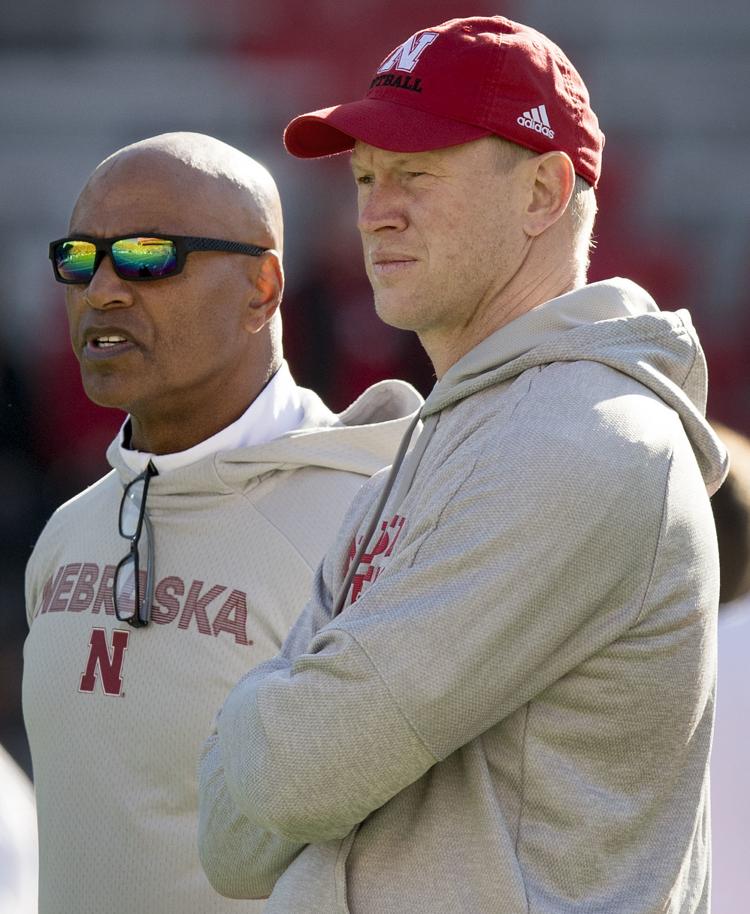 Nebraska vs. Bethune-Cookman, 10/27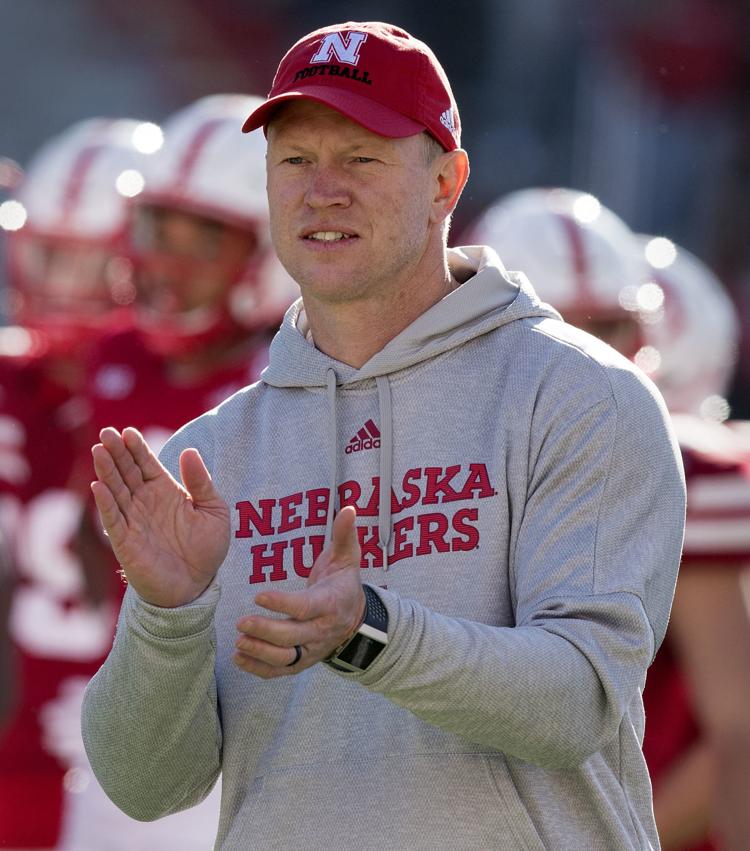 Illinois at Nebraska, 11/10/18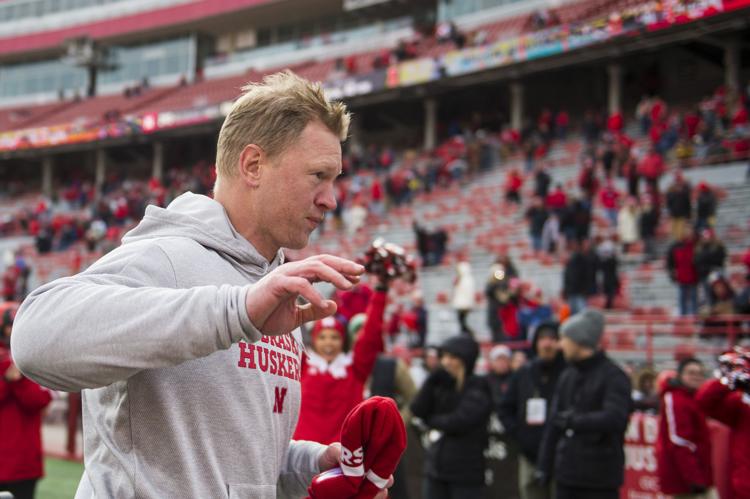 Illinois at Nebraska, 11/10/18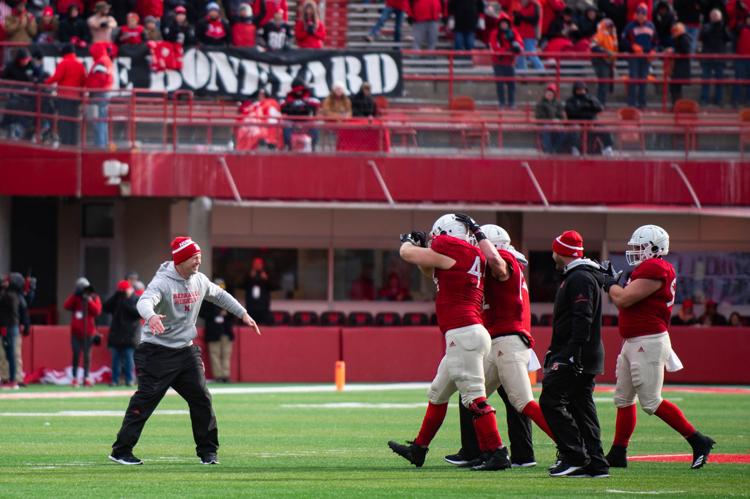 Illinois at Nebraska, 11/10/18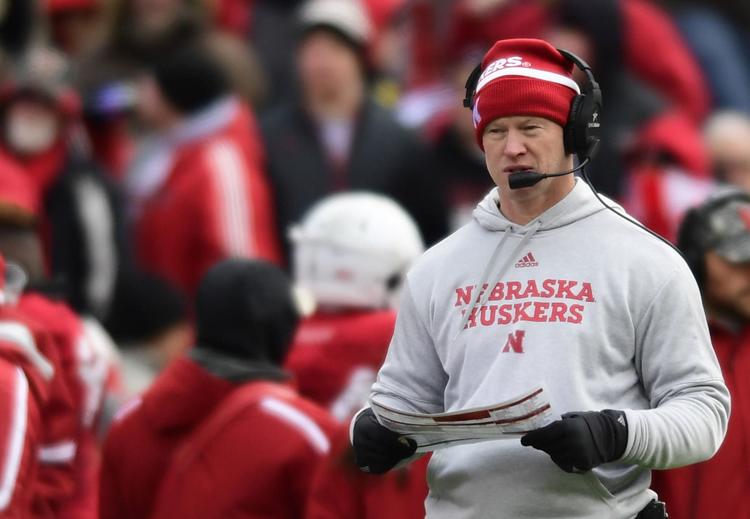 Michigan State vs. Nebraska, 11.17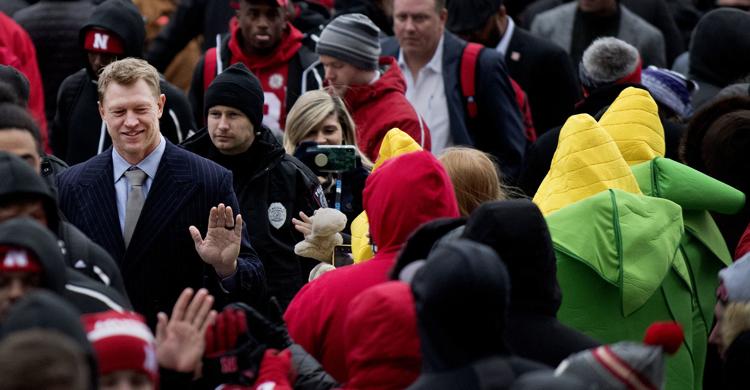 Michigan State vs. Nebraska, 11.17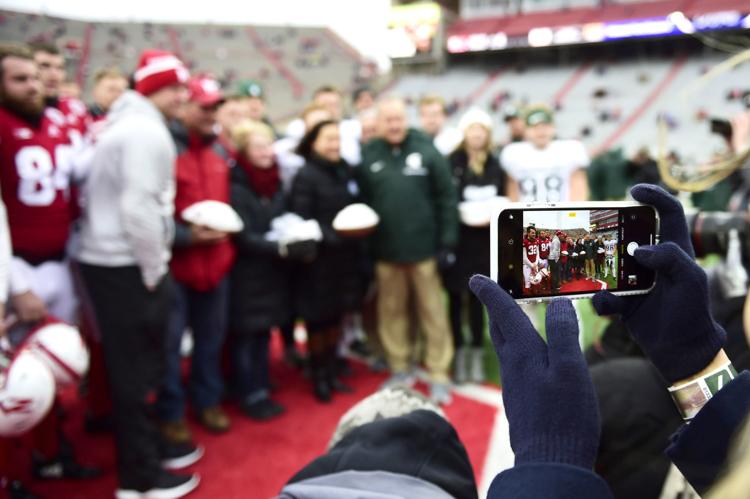 Michigan State vs. Nebraska, 11.17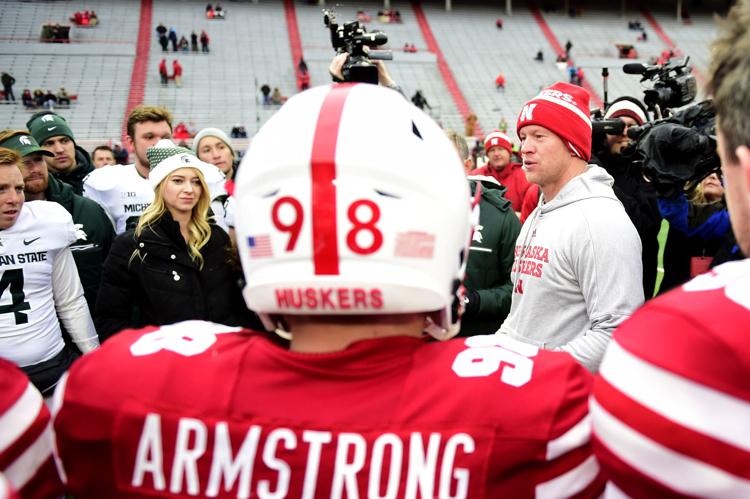 Michigan State vs. Nebraska, 11.17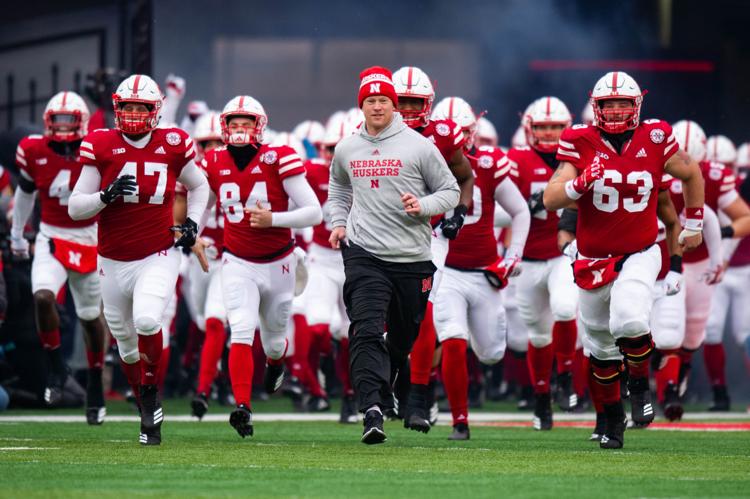 Michigan State vs. Nebraska, 11.17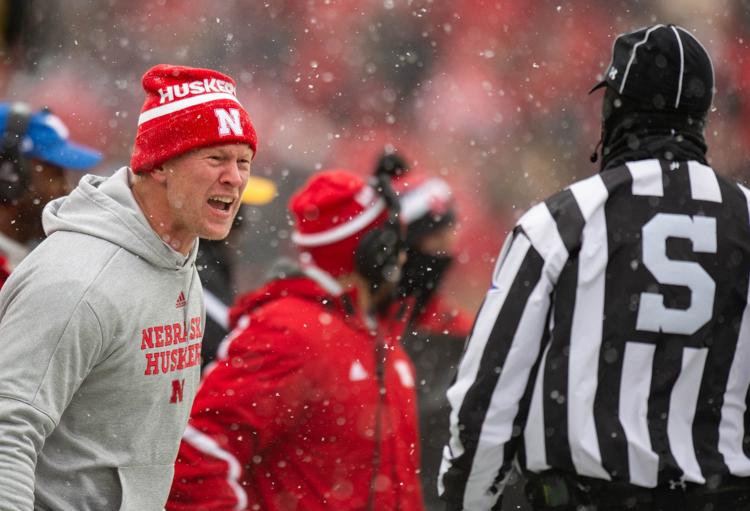 Michigan State vs. Nebraska, 11.17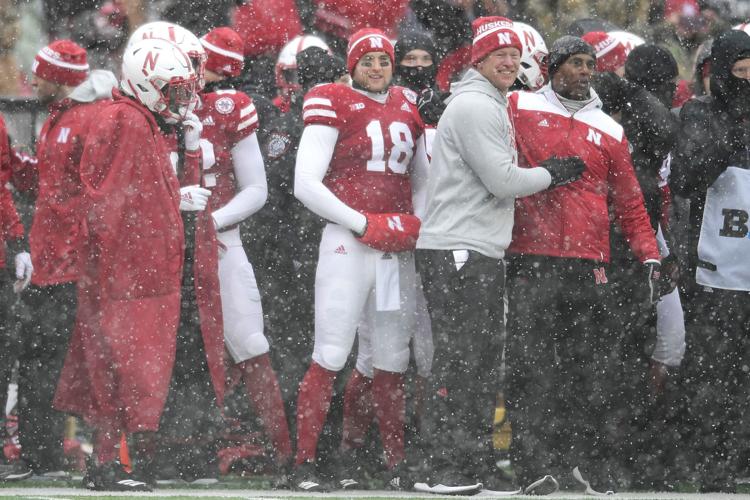 Michigan State vs. Nebraska, 11.17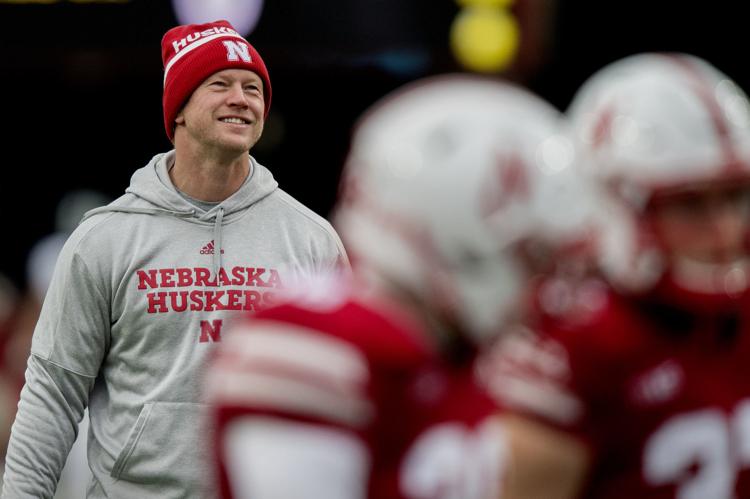 Johnson-Brock vs. Mullen, 11.19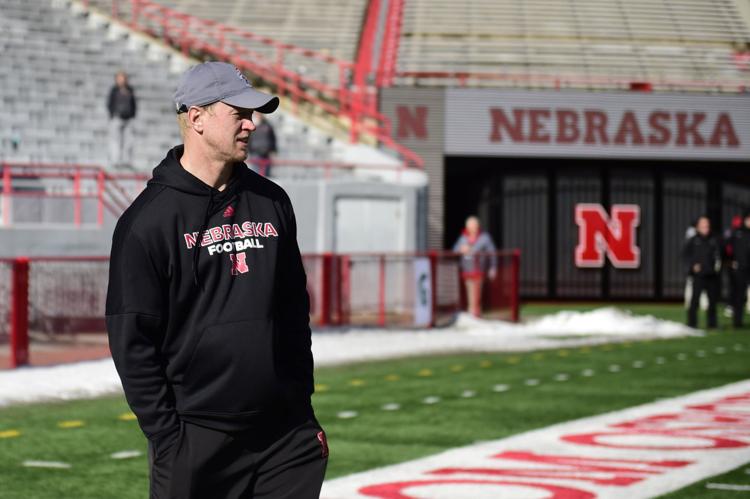 Nebraska vs. Iowa, 11.23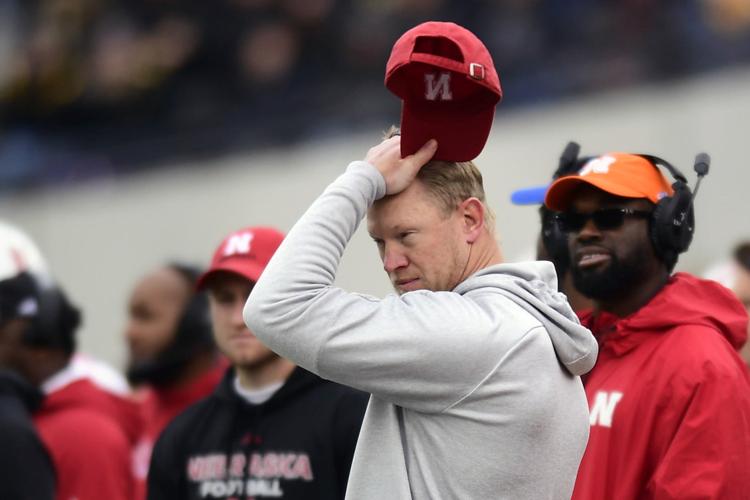 Nebraska vs. Iowa, 11.23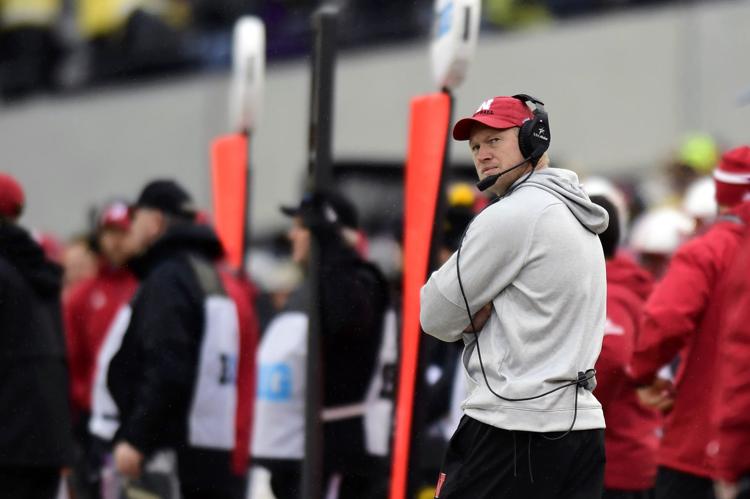 Nebraska vs. Iowa, 11.23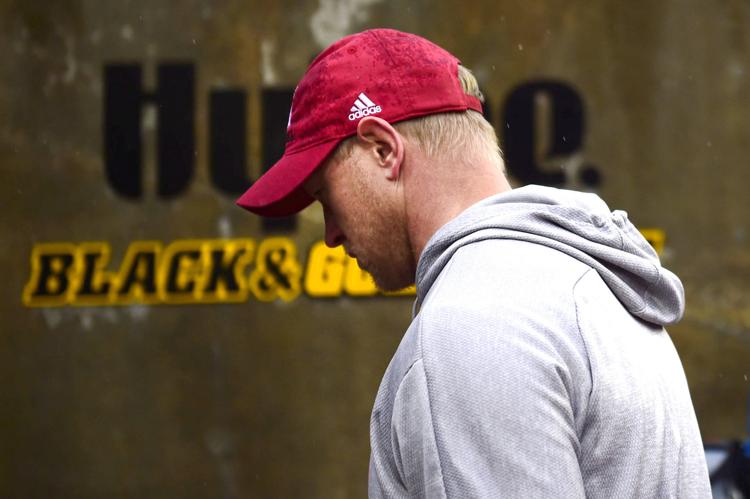 Nebraska vs. Iowa, 11.23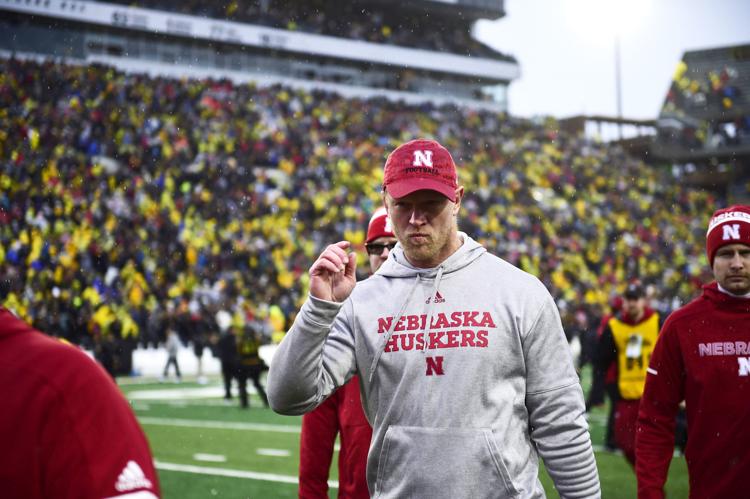 Nebraska vs. Iowa, 11.23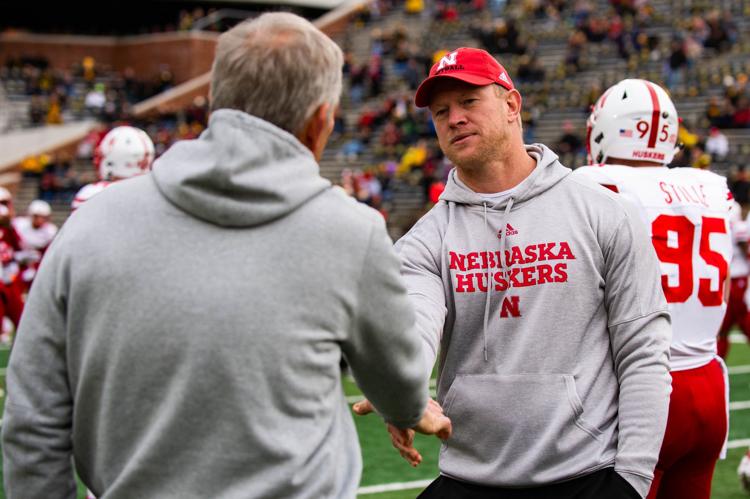 Nebraska vs. Iowa, 11.23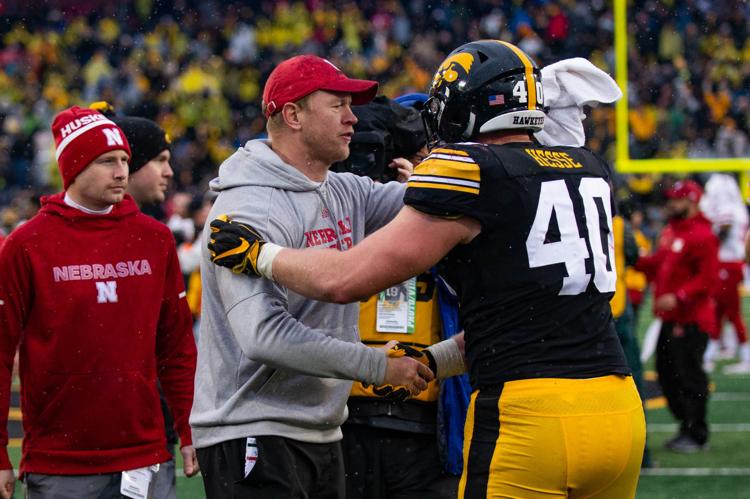 Nebraska vs. Iowa, 11.23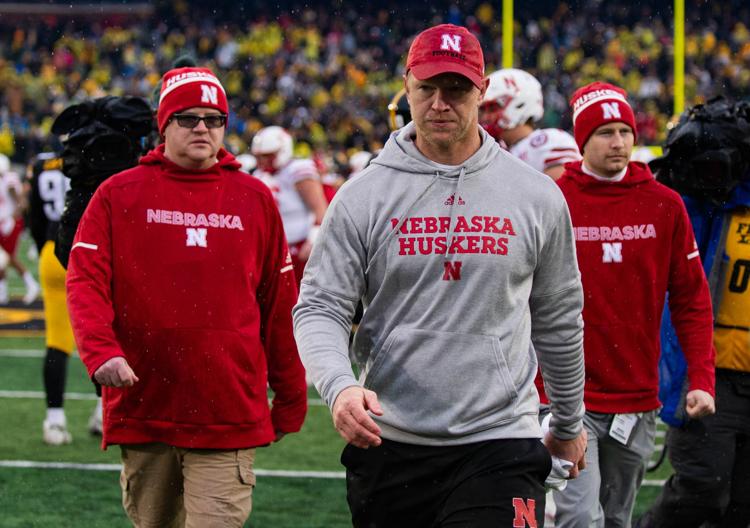 Nebraska vs. Iowa, 11.23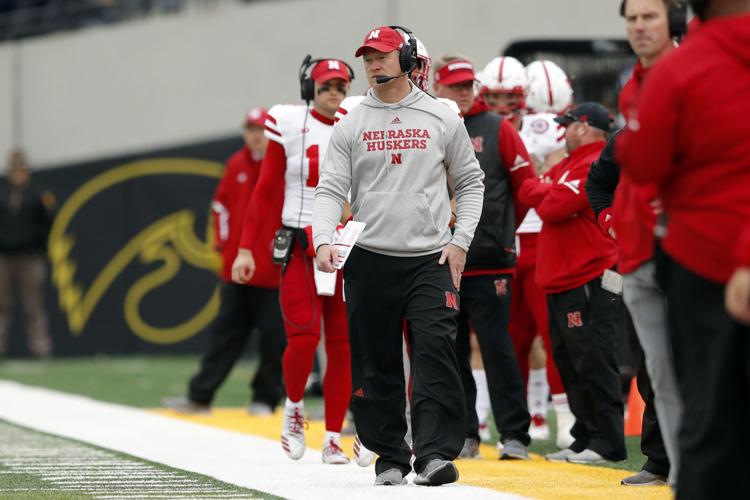 Maryland vs. Nebraska, 11.24