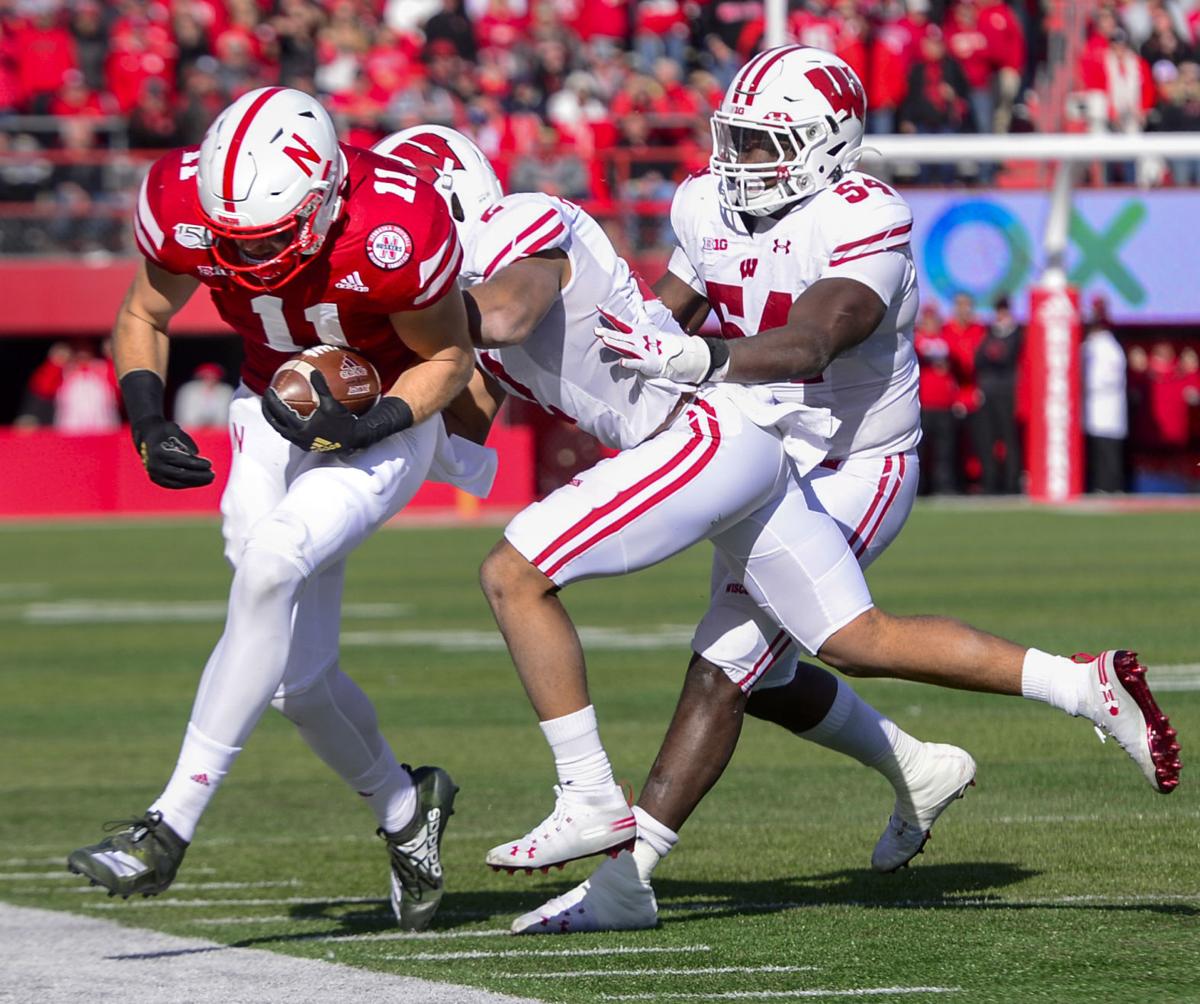 Welcome to the Hot Topic, a weekly look at the state of Nebraska football. Each week on the Husker Extra Podcast, Parker, Steve and Chris will discuss an important topic heading into that week's game, and that discussion will appear in the Journal Star's Husker Extra section on the day before gameday.
What is the likelihood of NU winning its final two games of the regular season and qualifying for a bowl?
Chris: I don't know how likely it is. I'd probably put it at 50/50 right now. I think they get Maryland. Then all of a sudden if they do get Maryland, that changes everything, right? Because you're playing for a lot in that last game. Senior day, last game of the year bowl game, all that stuff. They played Iowa close last year. 
I just don't know. I just don't see it with this team. I don't know if they can be consistent enough. It would require you to go on the road and win a game, which is not exactly an easy proposition for this team.
Steve: So you're saying not likely? 
Chris: I'm saying 50/50 at best. I think they do get Maryland, but it's tough for me to see this team winning two games.
Steve: It is a really hard call to make. Even this game, which shouldn't be hard — Nebraska hasn't really earned people's trust. So you don't know exactly how they're going to show up.
I'll say they beat Maryland. Now here's the thing about Iowa. How you beat Iowa is with a pass rush. Nebraska has six sacks in the last five games. Usually you fall into a couple. Six sacks in five games was kind of a light stretch for (Grant) Wistrom.
If you give that big quarterback time to sit back there, he can hurt you. And they play really good defense.
That said, if they would beat Maryland and come home for a 1:30 Black Friday game and the stadium's whipped up, and they do have some early success against Iowa, I could see them riding some momentum and getting a close win.
I think it's more likely than 50/50. I wouldn't call it highly likely that they'll win their last two, but I'll be supremely interested, if they beat Maryland, what that looks like against Iowa.
Chris: Especially if they come out and really pound Maryland. If they put up a 38-7 or something. No all of a sudden you go, "Whoa." They played pretty good offensively against Wisconsin but they couldn't finish off, now they smoked Maryland.
Steve: I hope some of those guys over there, particularly the leaders and the better players, understand that they can change — this is probably always going to be viewed as a disappointing season no matter what happens the rest of the way. But they can change the narrative significantly with a three-game winning streak to end it.
Parker: I'd give it less than a 50 percent chance. The bottom line here is that Nebraska's got one road win in the last two years. It's hard to go on the road and win. They should do it against Maryland. I think they'll beat Maryland. 
I'm really interested in what Iowa looks like this weekend. Because they're not playing for the division. They're good, they're 7-3, they're coming off a really impressive win against Minnesota. But they're not playing for the division. They're playing for the Outback Bowl.
But they're Iowa. And I'll be surprised if an Iowa team ever needs motivation when it comes to Nebraska. Kirk Ferentz has had that team ready to play every time I've seen them play Nebraska. And we've seen what that looks like when they're humming and they come in here.
Nebraska would have a lot to play for, obviously, if it beats Maryland, but man, Iowa's been a tall mountain to try and climb.
I think it's a fascinating attempt that Nebraska's going to have to make here to win its last two.
Welcome to the Husker Extra Podcast, a weekly production of the Journal Star that covers the latest in Nebraska football and athletics. 
Be the first to know
Get local news delivered to your inbox!