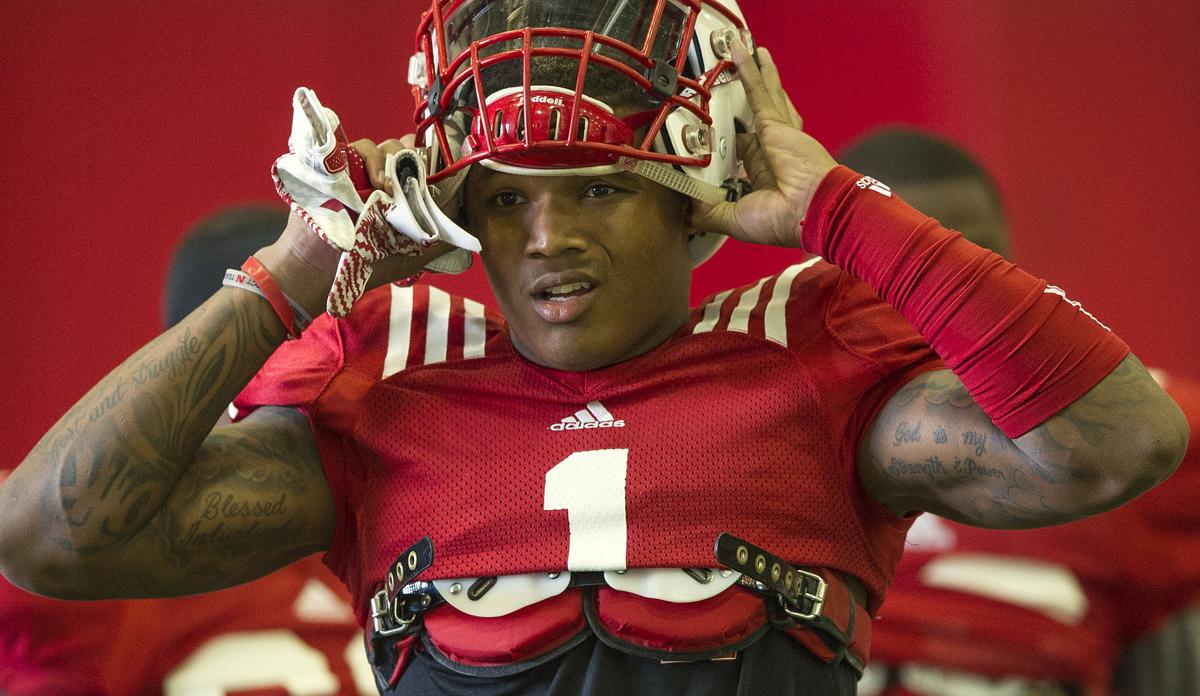 Lamar Jackson, Nebraska's Lamar Jackson, walked into one of his position group meetings early this spring assuming that day was like the one before it, that he was a No. 2 cornerback just like he had been most of a true freshman year that he'll fully express now was "nothing like I want it to be."
Jackson is real honest that way. Sitting in the third floor of North Stadium this past week, he doesn't mask what he was thinking during an emotional ride his first fall on campus.
"I'm thinking I'm going to go in here and kill. I'm playing. People should be nervous. Like to the point where I'm coming in here and taking spots," Jackson said of how his mind operated a year ago. "In my head, I'm taking spots."
He soon realized it wasn't about to come that easy here — even for a highly regarded four-star cornerback recruit people in Nebraska lost their wits about when he announced in a recruiting video that he was coming here.
"Couple days into fall camp, I was going home crying," Jackson said. "Really in tears."
It's part of his story to this point, but those days are not what he dwells on now. Jackson believes with every successful athlete there's that moment in his career when something just switches. Proof of that or otherwise will be offered soon enough, but he thinks that has happened to him this offseason.
This brings us back to when he walked into that meeting room this past spring.
Cornerbacks coach Donte Williams, who tried hard to swing Jackson to come play for him at Arizona just 18 months ago and now coaches him at Nebraska, leaned over and gave Jackson the message right after he sat down.
Senior Joshua Kalu had been moved from the top boundary corner spot to work at safety, Williams said. The coach then added, "You're the guy. Do what you need to do."
There are never guarantees in this game.
Jackson has since been working at the No. 1 corner opposite senior Chris Jones, but competition exists from third-year sophomore Eric Lee Jr., who had a promising spring. 
Not to mention Williams has shown he's going to load up the cabinet with highly rated recruits in the secondary — such as Elijah Blades in the last class, and Brendan "Bookie" Radley-Hiles, Mario Goodrich and Chase Williams in the current one.
"Good cornerbacks are like gold," Husker head coach Mike Riley has said.
Jackson wants high-caliber cornerbacks here, too, and knows some of those being recruited look up to him because he's been through what they are experiencing now. Bottom line: "If they can help us win, I'm all for it, bring it on." He also knows from personal experience it's not always just a straight line in going from touted recruit to a difference-maker on Saturdays in the fall.
"I know they're ballers. I was a baller, too," Jackson said. "I already know once they get in college it's going to be a different story. They're going to have to compete out here with me and whoever is here every day, and the best man is going to play."
Any future incoming competition is hardly a heavy weight on Jackson's mind right now, though. He feels the only real pressure, if you even want to label it as pressure, are the expectations he's placing on himself heading into a year in which his development is one of the key storylines in Bob Diaco's defense excelling at a high level.
There's a difference in how he approaches summer workouts compared with a year ago.
"Now, rather than, 'Ah, we got to do a workout again,' I look at it that it's a chance to get better," Jackson said. "Or when I step out there, I look at it like I'm going to kill this workout. There's just something different.
"I think the biggest thing is just maturity and just the fact of realizing it's just on me. At this point, I'm the only one that can really hurt myself. I got what I want. I'm at the top of my position. Now I just got to handle the business."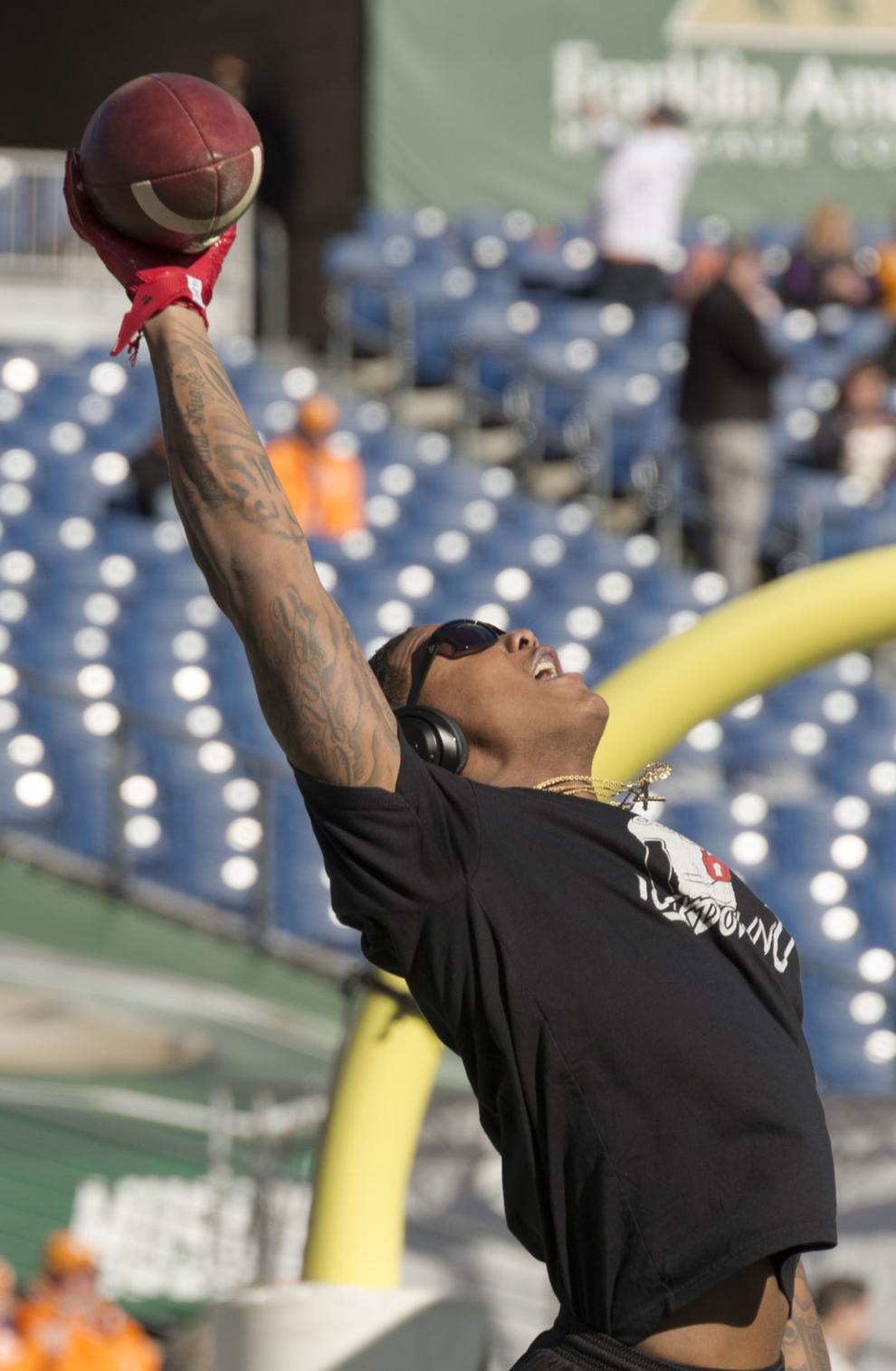 A year ago, Jackson said strength coaches had to always keep pushing him for more. This year, he's a self-starter, pushing more weight and always trying to beat last week's numbers. He's been receiving feedback from those same coaches about how he's working his butt off.
That's a good thing, though Jackson wants that kind of drive to be seen as routine by him in the future.
"I want people to be used to me working this hard. To always see that I'm hungry," Jackson said. "Rather than, 'OK, thank you for the compliment,' I just try to shrug it off like, 'Don't compliment me yet. Just realize that I'm working.' I just want people to understand and respect what I'm doing and realize that, 'Hey, I'm finally here.'"
Standing 6-foot-3 and weighing 205 pounds, Jackson casts an impressive presence as a corner. Even though he barely played defense until near the end of his senior year out in Elk Grove, California, the most high-profile schools all took their turns trying to woo him their way.
It was a fun twist that Williams ended up here as his coach in Lincoln, because the coach talked to Jackson as a recruit often even when Williams was working at San Jose State and stood little chance of landing him.
Now teamed together, Williams said of Jackson this spring, "The talent's going to take over, and once he learns all the techniques and exactly what he needs to do, talent takes over."
Jackson had a key role in the season opener last year and the bowl game — suspensions to Nathan Gerry in both games caused the Huskers to shift around their secondary — and he looks back at experiences like those as both "humbling" and "amazing." When you get beat for a touchdown as a corner, everyone knows you got beat.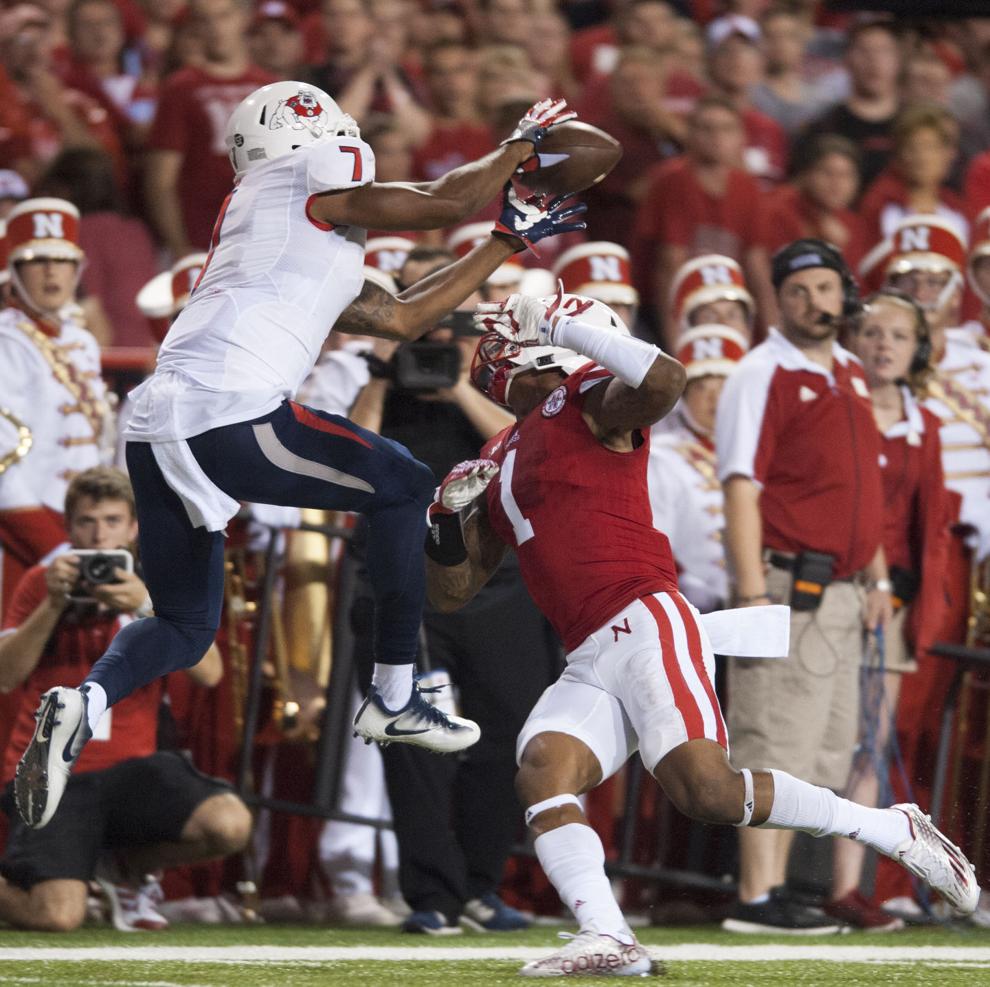 He got beat a few times in those games, but he doesn't take much from that freshman year other than the benefit of some game reps. "I took this summer and spring to really recreate myself as an athlete and a player."
If there were times during the season when he was admittedly "a little salty" as he watched many of the games from a background role, he didn't ever pause long on the thought of leaving Nebraska.
"I got to the point where I'm here, so whatever my emotions are or whatever, this is a battle I can't win. I told myself, 'I'm here. I'm not going to transfer and wait a season. I'm supposed to be a three-and-out,'" Jackson said. "I wasn't going to go sit out for a year of my life. That's a whole year of my life that I could be getting better."
It was one of those look-in-the-mirror moments most young college players come to early in their careers. The Man in high school has to work hard to be The Man in college.
Realizing you're not the best right away? You're not a starter like you've always been? "That kind of just broke me. That's why I say the maturity was the biggest thing."
He's sure he has his head in a good place as the 2017 season creeps closer. His good vibes are only enhanced by the hiring of the new Husker defensive coordinator.
Jackson isn't so sure the Huskers would have made the move of shifting Kalu from corner to safety under Mark Banker.
"Honestly, Coach Diaco was the best thing that happened to this team," Jackson said.
Early in the spring, he was still reserving judgment as he began to figure out the ways of the new man in charge of Nebraska's defense. "I complained, like, 'He's crazy. He's doing this and that. …'"
As Jackson's mindset began to change, though, his opinion of Diaco quickly became most favorable.
"I think the fact that he wants us to work so hard, the game is going to be easy."
And while Jackson's role in Diaco's new scheme hasn't changed dramatically from what it was a year ago, the corner sees subtle differences that he likes.
The new scheme, he believes, may allow him to play a little more freely. "Allow me to roam, to bait a little bit, and make a few more plays."
There is another reason outside the lines Jackson feels so driven. It's a tragic one. It's because of a friend who's no longer here.
Last June, just as Jackson was beginning his college career in Lincoln, his friend Deston Garrett was shot in the chest and died back in California. He was just 19. Jackson and his friends called him "Nutter" because he was smooth as peanut butter. He was a gifted football player himself.
Jackson thought of him like family. They were part of a small group of friends who grew up playing youth sports together in the Sacramento area from age 5 until high school. They were so close they coined a name for themselves to reflect it: "Only The Relatives."
It's why the letters "OTR" are one of the tattoos Jackson has. He has another one on his stomach. There are the words "Long Live Nutter" and wings spreading around them.
His friend wore No. 21 playing football. So Jackson is going to wear No. 21 now playing football at Nebraska, changing from the No. 1 he previously wore.
He picked No. 1 originally because of no great reason other than it represented the best. "Just a little bit of ego," he said. The confidence is still not lacking, but Jackson feels in a different place in 2017, with a new outlook and new number that represents something bigger than him.
"Now my number has meaning," he said. "So I go out there each day and say, 'Nutter, I'm doing this for you. Watch over me. Keep me safe today. So I go out there and play reckless.'"