Here's a life-comes-at-you-fast reality in the offensive line group at Nebraska.
When the Huskers' offense jogs onto the field for the first time in 2021 on Aug. 28 against Illinois, Cam Jurgens will likely be the most experienced member of the starting quintet up front.
There are players older than him in Greg Austin's room and junior Trent Hixson has played in as many games (19) as Jurgens has on the offensive line, but Jurgens has started every game he's played in.
He's suddenly the elder statesman. He's the man in the middle. Following the departure of senior trio Brenden Jaimes (NFL), Matt Farniok (NFL) and Boe Wilson (Western Kentucky), there is no doubt that the leadership torch is now in his hands.
That is not an easy mantle to take up, particularly for a player who spent 2019 as a trial-by-fire starter at a position he'd barely played and then 2020 trying to wrangle the intricacies of being a center with mixed results.
The train doesn't stop moving, though, so the offseason challenge for Jurgens is to master his craft and simultaneously step into a position where he's helping less experienced players around him do the same.
"It's leadership," Austin said when asked about Jurgens' next step. "We're still working on the command presence. Being the comptroller, if you will. Having control, having ultimate control of the offense and having ultimate control of, obviously, his emotions as it relates to getting and delivering the snap consistently. That's a big deal.
"He's done a nice job so far, and that's one of the things that we've been really, really hammering on as of late is what happens and what are the tendencies for us to spray snaps, because it's not a mechanics deal, it's focus. It's first things first. I always tell him, first things first. Make sure you get that snap back."
Ah, yes, the snapping. Wild snaps and injuries have stood as the two most persistent obstacles in Jurgens' career as an offensive lineman.
The way Austin figures it, something as simple as hitting the quarterback between the numbers with every snap is, in its own right, leadership. Quarterbacks coach Mario Verduzco is fond of saying, "Performance is leadership and leadership is performance."
Jurgens thinks along the same lines.
"It's something I need to work on every day," he said. "It's just kind of a problem that we've had and it shouldn't be a problem going forward and that's what I'm working on. I mean, I don't want to have my name brought up for snaps anymore. Obviously, that's something I'm going to be working on getting fixed and that shouldn't be a problem."
It's more than that, too, however. He brought up his accountability to his teammates and their accountability to him when it comes to improving on the detailed work that is often the line between success and failure — between getting stopped at the line of scrimmage or having a productive play or between a three-and-out and a long drive.
"If it's important to you, it's not going to happen, and if it's important to everybody else, setting that bar and setting the tone to where it should be to where it's no bad snaps, no false starts, nothing," he said. "Everyone needs to hold everyone accountable.
"If it matters, it's going to get done."
Jurgens said he wants the offensive line to be "tone-setters" for their side of the ball this year. He said that's the way it should be all the time.
Among the offensive linemen themselves, he is now the tone-setter.
"I definitely need to step up a little more vocally, be a vocal leader," he said. "Last year, Matt Farniok was such a vocal leader for the O-line that really other guys didn't need to step up and be vocal because he just took care of so much. Just stepping up vocally and helping the rest of the guys on the O-line, especially the young guys and really everybody.
"Just be that voice during games and in practice and be consistent with it."
Just like learning to be a Big Ten center, developing into the voice of an entire position group is not an overnight transformation. Jurgens' path, though, is a compelling one to watch. It mirrors, in some ways, the program's.
A proud in-state player with tremendous raw physical ability who's grown and shown flashes of brilliance but whose consistency has been held back by costly mistakes. A player who an outsider can't say for certain will put it all together, but if he does — and he's adamant he will — look out.
It's all a process, for Jurgens and for the Huskers. Ready or not, the time to take the next step has arrived.
"Golly, man, he did a great job in winter conditioning getting his body right — he's one of the best athletes on our team. One of the most explosive kids on his team," Austin said. "He's got the talent, now it's just the intangible things he's working on."
A look at the 2021 Nebraska football schedule
Week 0 ➡️ at Illinois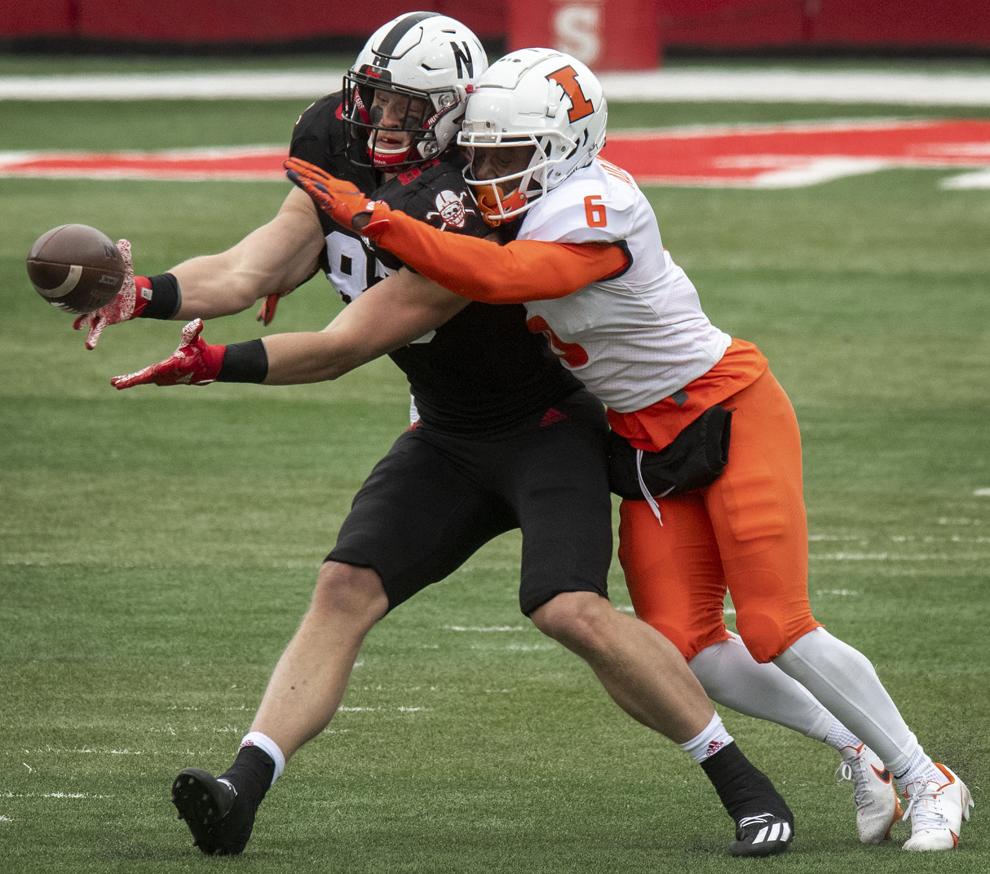 Last time the Huskers and Illini played: Illinois 41, Nebraska 23 (2020)
All-time series: Nebraska leads, 11-4
Week 1 ➡️ Fordham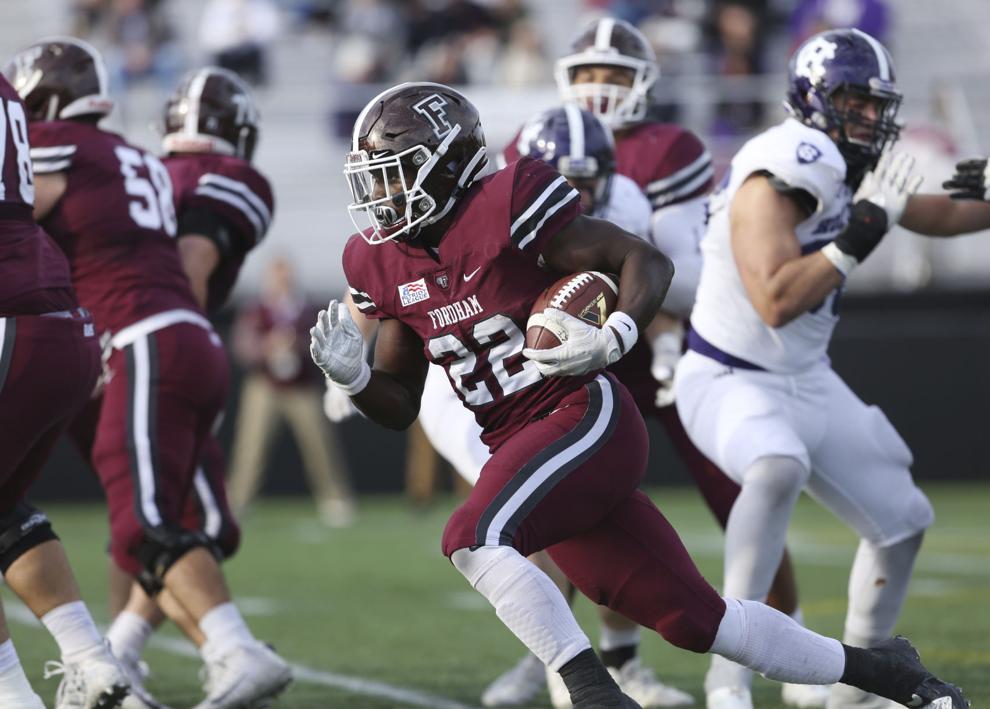 Fordham in 2020: 2-1 (shortened by COVID-19)
Last time the Huskers and Rams met: No previous matchups
Week 2 ➡️ Buffalo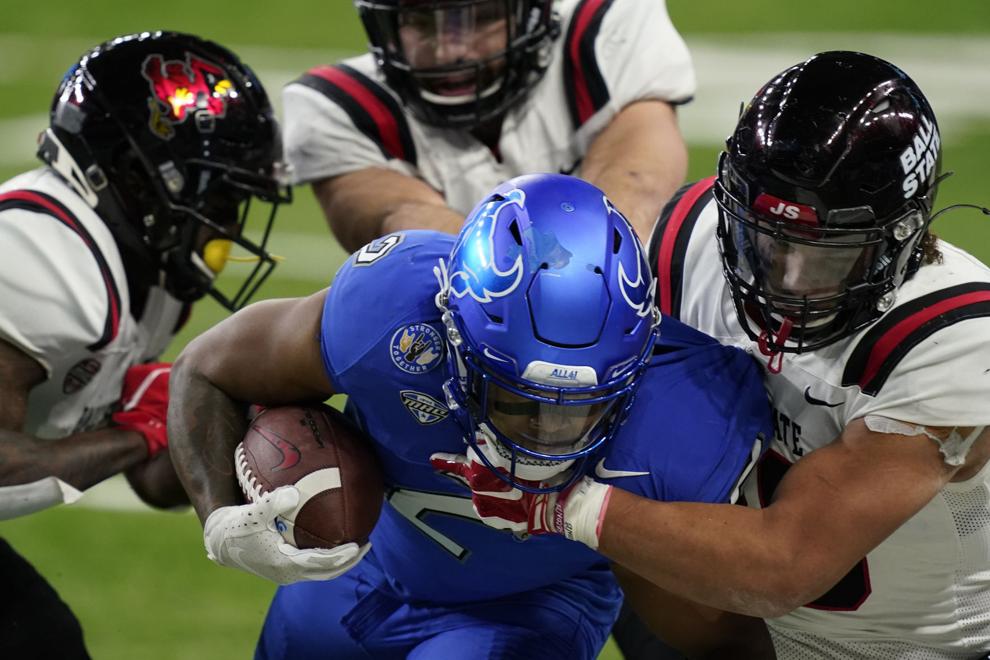 When: Sept. 11, 2:30 p.m. 
Buffalo in 2020: 6-1 (5-0 in MAC)
Last time the Huskers and Bulls met: No previous matchups
Week 3 ➡️ at Oklahoma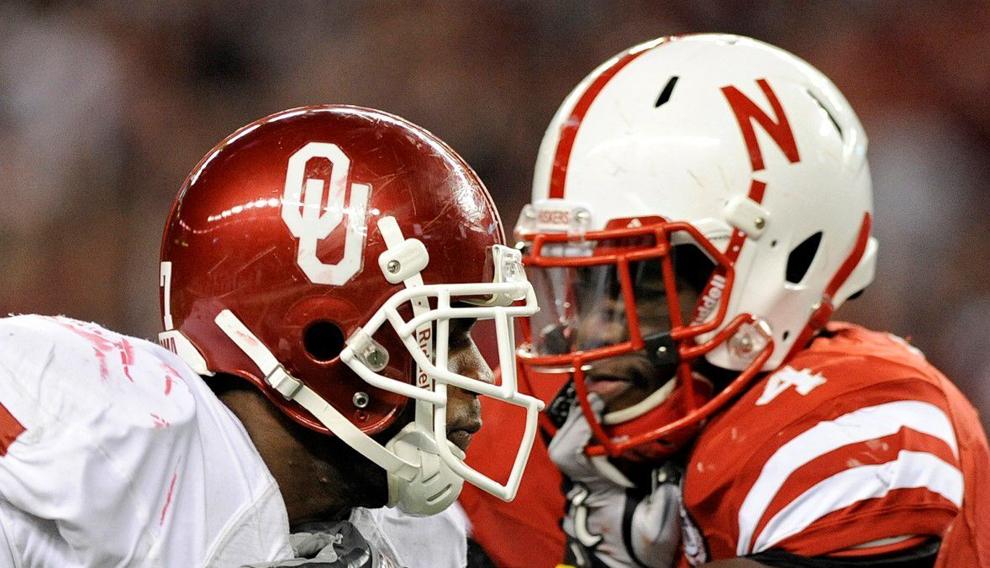 Oklahoma in 2020: 9-2 (6-2 Big 12)
Last time Huskers and Sooners played: Oklahoma 23, Nebraska 20 (Dec. 5, 2010, Big 12 Championship)
All-time series: Oklahoma, 45-38-3
Week 4 ➡️ at Michigan State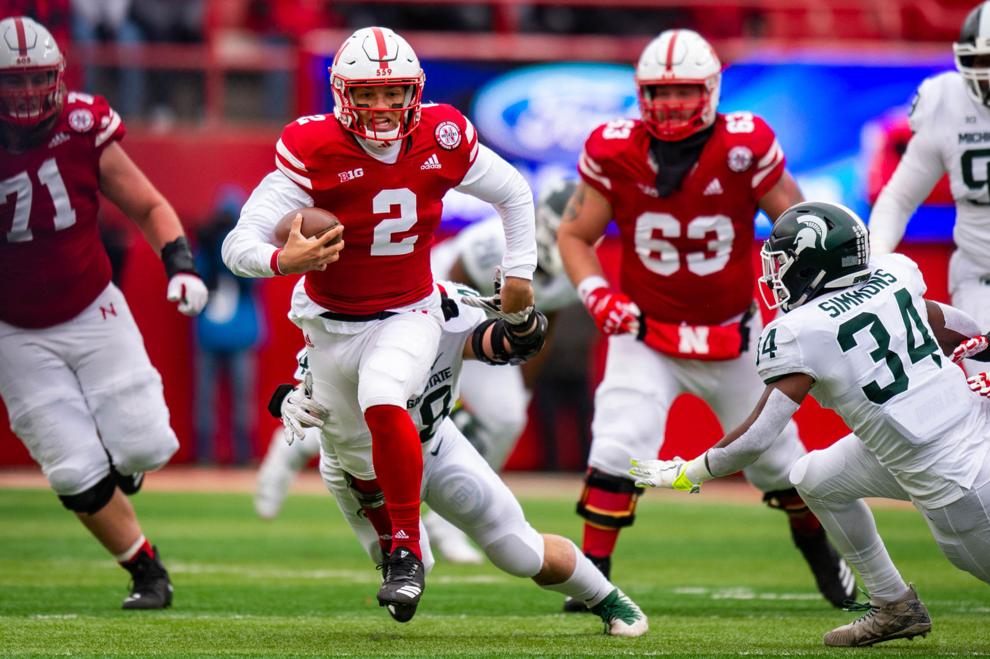 Where: East Lansing, Michigan
Michigan State in 2020: 2-5
The last time the Huskers and Spartans played: Nebraska 9, Michigan State 6 (Nov. 17, 2018)
All-time series: Nebraska leads, 9-2
Week 5 ➡️ Northwestern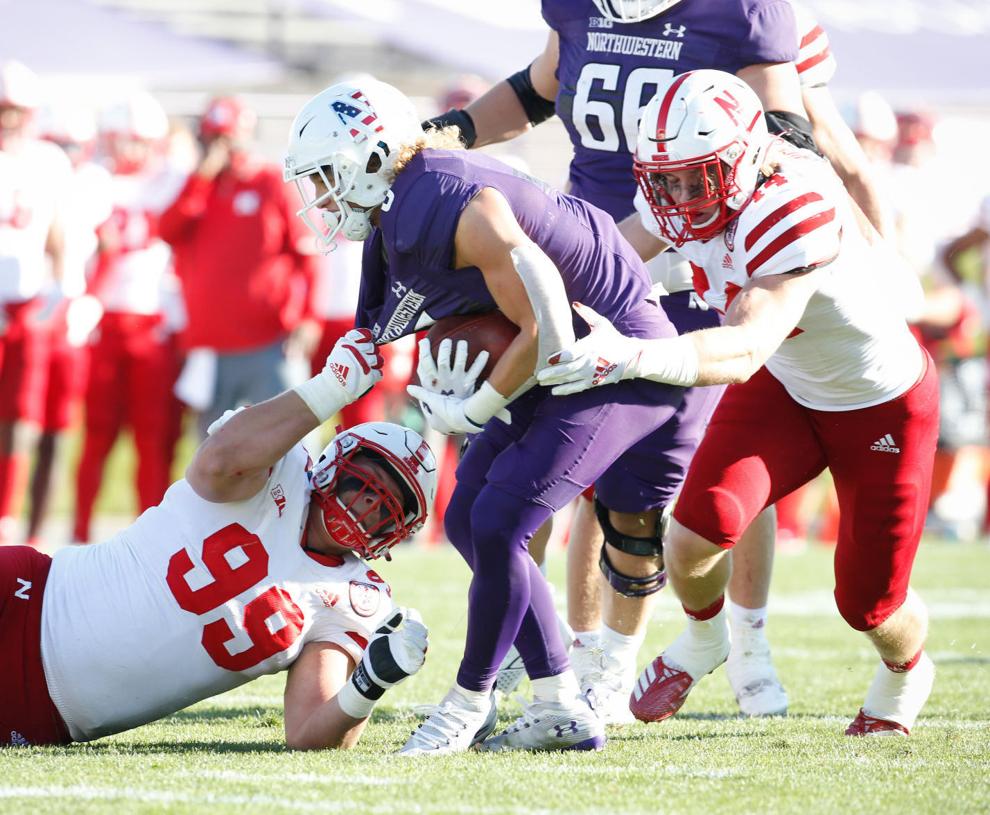 Northwestern in 2020: 7-2, Big Ten runner-up
The last time the Huskers and Wildcats met: Northwestern 21, Nebraska 13 (Nov. 7, 2020)
All-time series: Nebraska leads, 8-6
Week 6 ➡️ Michigan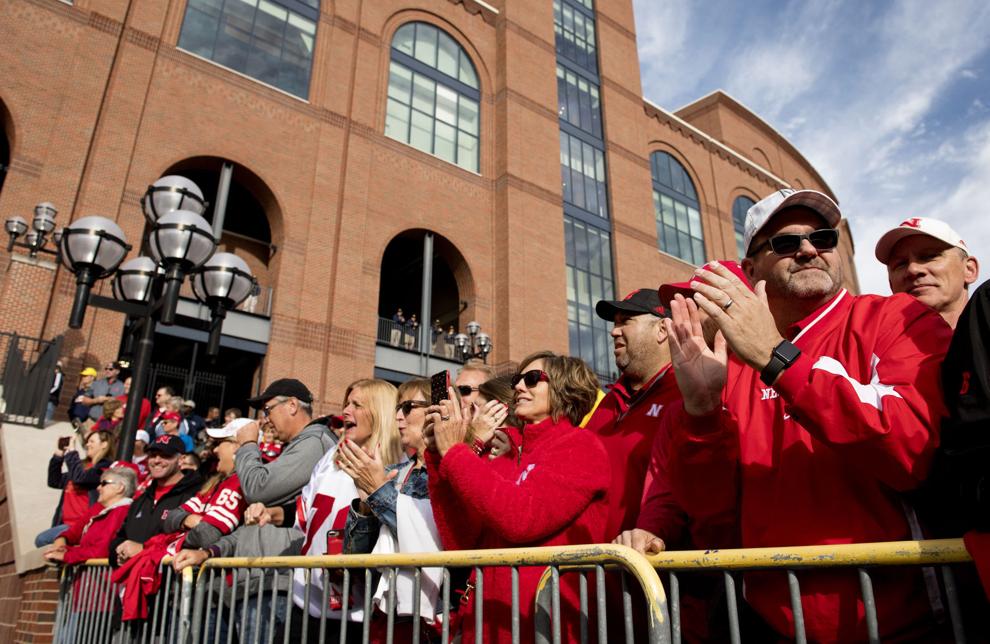 The last time the Huskers and Wolverines played: Michigan 56, Nebraska 10 (Sept. 22, 2018)
All-time series: Michigan leads, 5-4
Week 7 ➡️ at Minnesota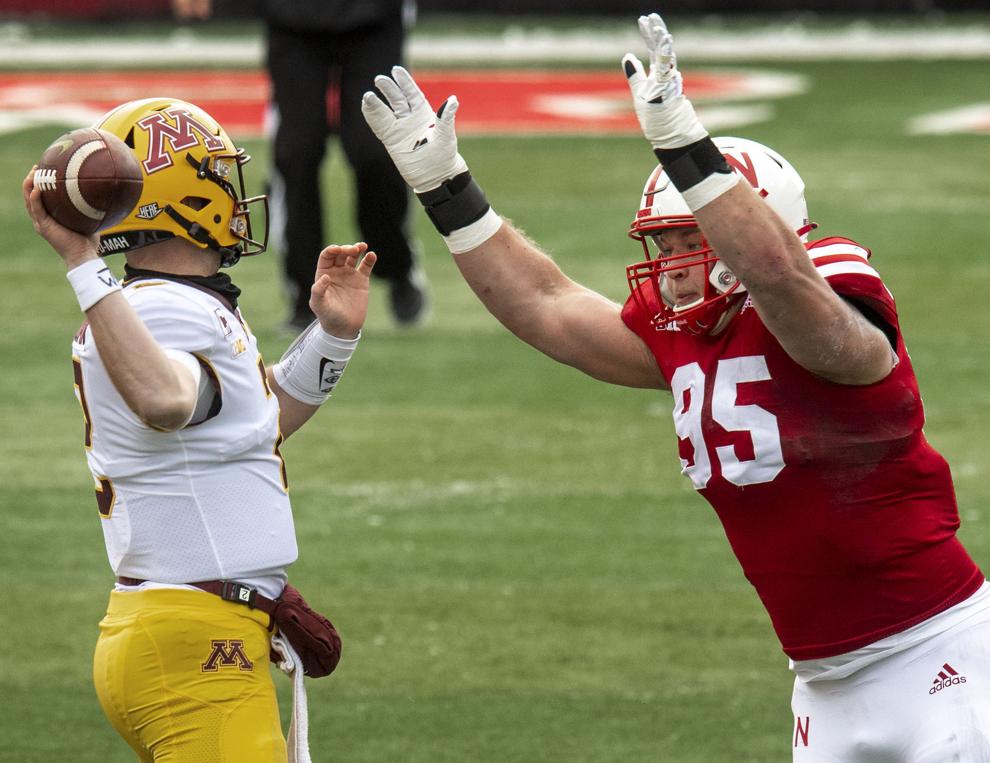 The last time the Huskers and Gophers played: Minnesota 24, Nebraska 17 (Dec. 12, 2020)
All-time series: Minnesota, 34-25-2
Week 9 ➡️ Purdue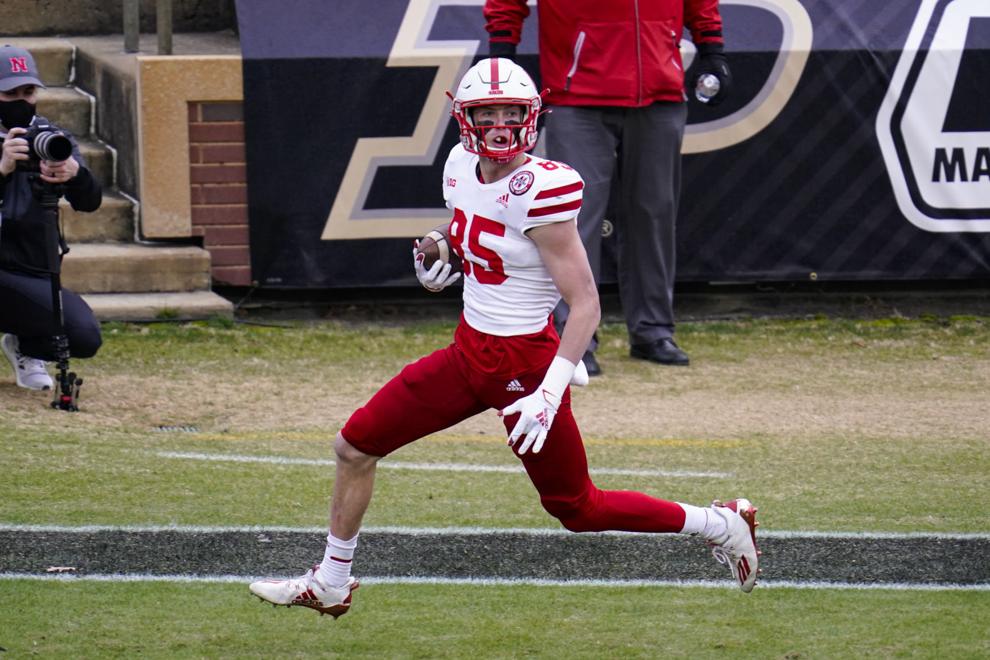 The last time the Huskers and Boilermakers met: Nebraska 37, Purdue 27 (Dec. 5, 2020)
All-time series: Nebraska leads, 5-4
Week 10 ➡️ Ohio State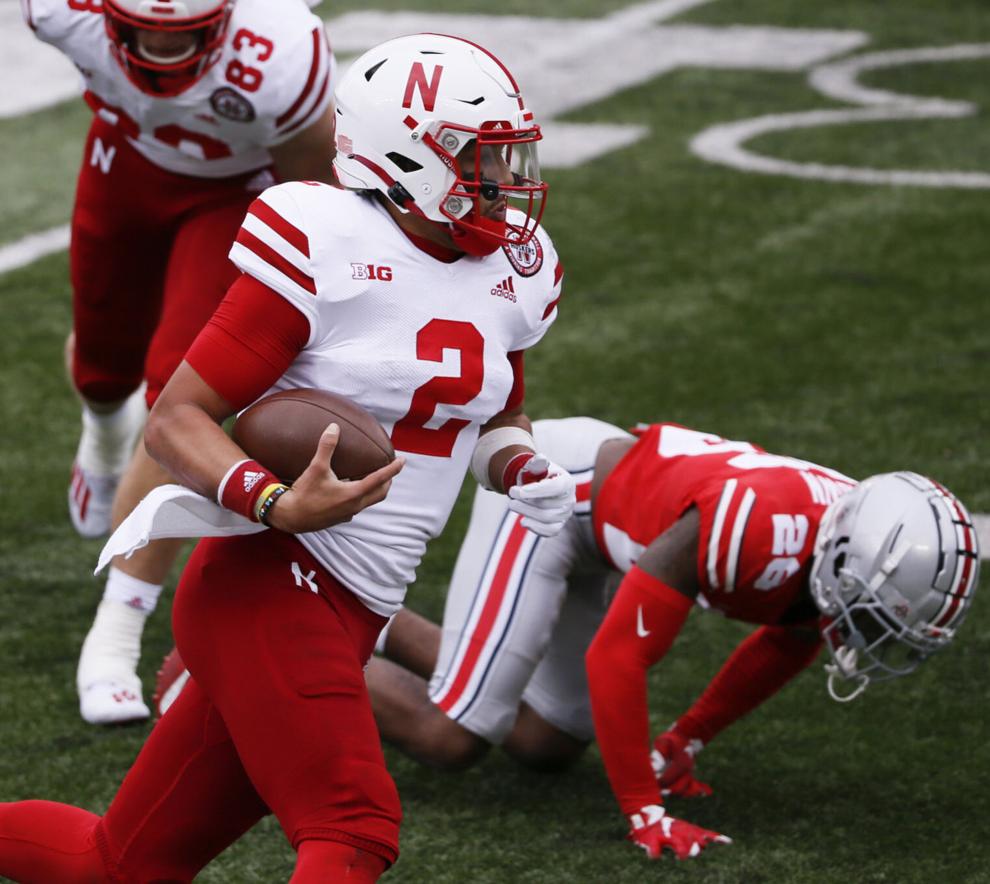 Ohio State in 2020: 7-1 (national runner-up)
The last time the Huskers and Buckeyes met: Ohio State 52, Nebraska 17 (Oct. 24, 2020)
All-time series: Ohio State leads, 8-1
Week 12 ➡️ at Wisconsin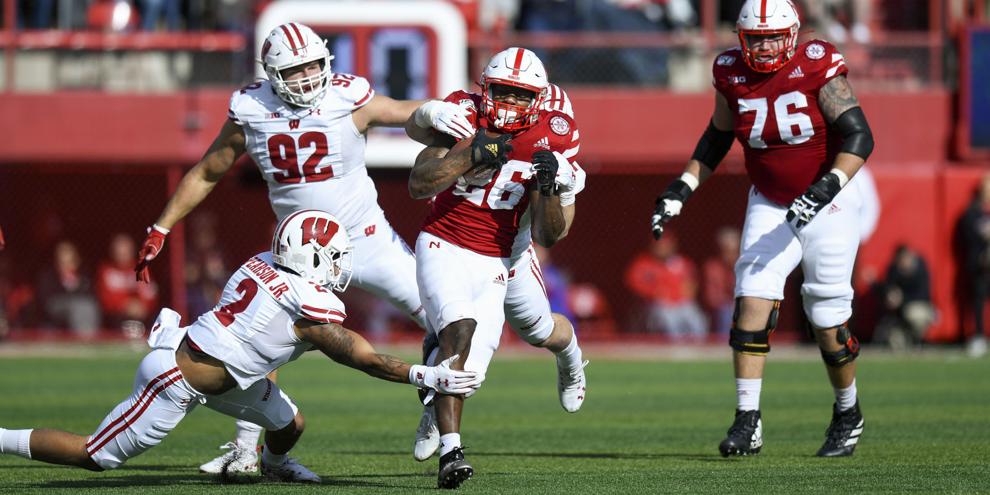 Where: Madison, Wisconsin 
The last time the Huskers and Badgers met: Wisconsin 37, Nebraska 21 (Nov. 16, 2019)
All-time series: Wisconsin leads, 10-4
Week 13 ➡️ Iowa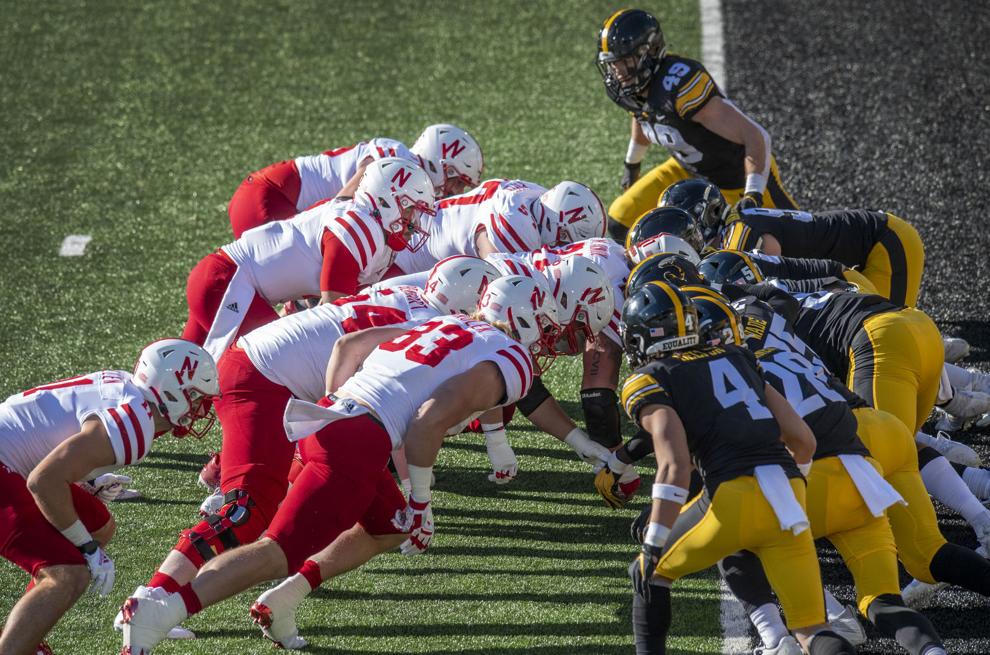 When: Nov. 26, 12:30 p.m. 
The last time the Huskers and Hawkeyes met: Iowa 26, Nebraska 20 (Nov. 27, 2020)
All-time series: Nebraska leads, 29-19-3