Nebraska is two weeks from kickoff against Akron and has completed 14 of 20 camp practices before game week arrives.
Coach Scott Frost said Friday after the Huskers' second scrimmage of camp that depth chart decisions will be made in the coming days, though a quarterback battle could rage a bit longer.
With that in mind, let's reset the deck and take a look at where each position group stands as Nebraska hits the final week of camp.
Quarterback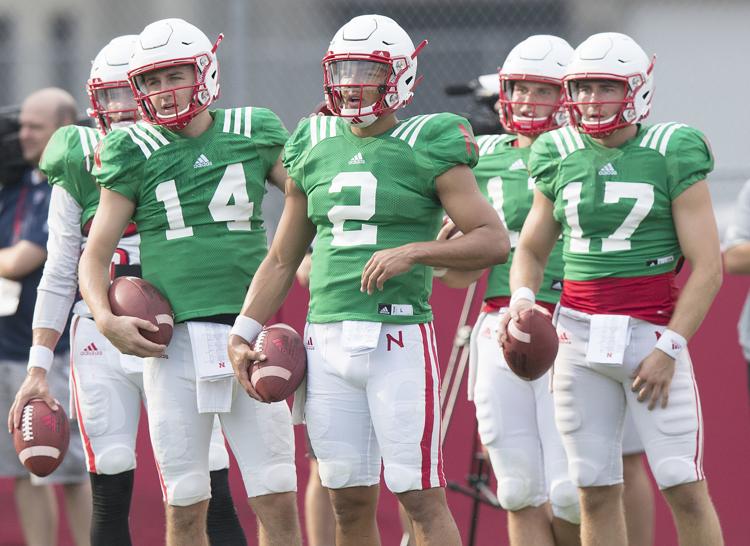 Current status: A two-man battle for the starting job between redshirt freshman Tristan Gebbia and freshman Adrian Martinez.
Questions answered: The competition whittled from three to two and Frost said Friday that if NU played right now, both deserved to play.
Questions remaining: Pretty simple: Who wins the job? And does the staff consider eschewing its stated aversion to a two-quarterback system?
Running back
Current status: A suddenly deep group that features a pair of resurgent veterans in Devine Ozigbo and Tre Bryant, an electric freshmen in Maurice Washington and a talented junior college transfer in Greg Bell.
Questions answered: Running backs coach Ryan Held and Frost both said they'd like three or four backs in a rotation. Bell has a role, and it seems Ozigbo's earned one with a big camp. Washington is going to play and Frost said Friday that Bryant can be special, though his role may be limited in an effort to preserve his health after a tough knee surgery.
Questions remaining: Can Mikale Wilbon and Jaylin Bradley earn playing time? Or is the above group relatively settled barring injury?
Wide receiver
Current status: A deep group, led by Stanley Morgan, with talent and apparent versatility.
Questions answered: The coaching staff wanted to infuse depth into the group in the offseason and did so by adding Jaron Woodyard, Mike Williams, Andre Hunt, Justin McGriff and Miles Jones.
Questions remaining: Really it's about roles. Morgan, JD Spielman and Tyjon Lindsey are a powerful returning trio. Williams might just be pushing for a starting role. How creative can the staff get with Jaevon McQuitty and the rest of the newcomers? Is there a surprise in the group, like freshman Andre Hunt? Does Dominick Watt make it to campus or head to junior college?
Tight end
Current status: Sophomore Jack Stoll is the group's leader and redshirt freshmen Austin Allen and Kurt Rafdal also appear to have had productive preseason camps.
Questions answered: The young group suffered some attrition with the departures of Matt Snyder and David Engelhaupt but appears to have a bright future under the guidance of Sean Beckton.
Questions remaining: If the three returners all have roles, how involved will promising freshmen Cameron Jurgens and Katerian Legrone be?
Offensive line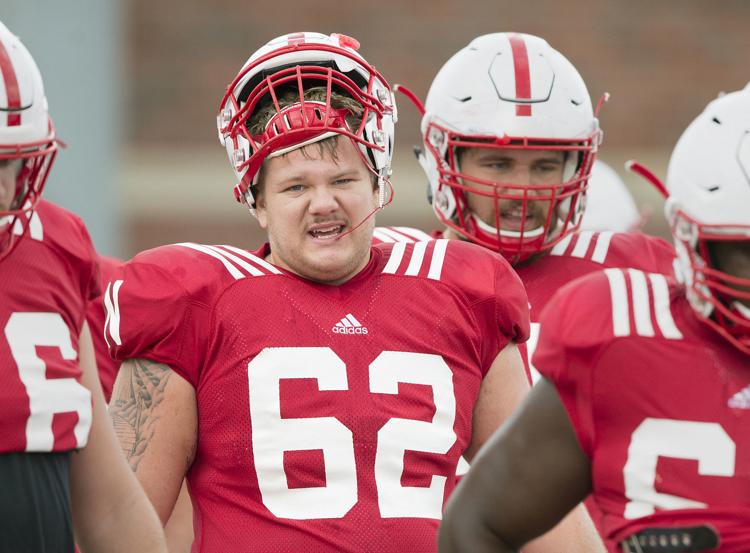 Current status: The tackle spots and left guard are all but settled. Greg Austin hinted at some recent shuffling, but the other favorites are Cole Conrad at center and Tanner Farmer at right guard.
Questions answered: The staff has been pleasantly surprised with the offensive line since it arrived and nothing substantial has changed about that tenor.
Questions remaining: What is the final configuration? Does Conrad hold down the center job? With shaky depth at tackle, what does NU do if one misses any time?
You have free articles remaining.
Defensive line
Current status: A group with many options and much to prove.
Questions answered: NU added some depth this summer with Utah graduate transfer Vaha Vainuku and appears to be healthy at this stage, but coach Mike Dawson has kept exact roles relatively close to the vest.
Questions remaining: How many guys does Dawson trust? Can Damion Daniels provide punch inside with Mick Stoltenberg? Can Ben Stille and the Davis brothers turn big weight gain into immediate production? Lots of questions, two weeks until the answers start to unfold.
Outside linebacker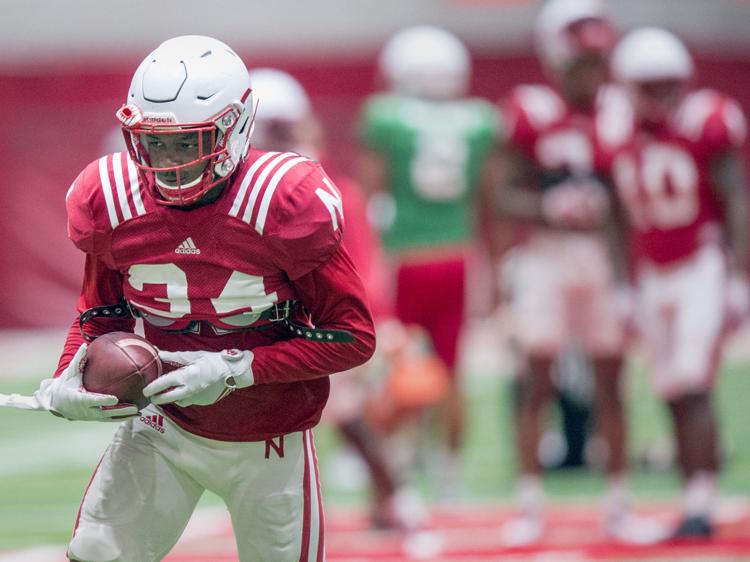 Current status: A group under the guidance of Jovan Dewitt that has several options and must figure out how the puzzle pieces fit together.
Questions answered: Luke Gifford has impressed in his return to full action. The coaches rave about Tyrin Ferguson and they know they have Breon Dixon available after the Ole Miss transfer gained immediate eligibility in May.
Questions remaining: The way Dewitt talks, Gifford and Ferguson appear to be the most complete options. Dixon, junior Alex Davis and freshman Caleb Tannor all figure to have roles in some form. The overarching question is, who plays in what situations? Secondarily, who are the best pass-rushers in the group?
Inside linebacker
Current status: Dedrick Young's job is locked down, while Mohamed Barry and Will Honas battle for time in a relatively small group of possible contributors.
Questions answered: NU fortified its depth a bit when sophomore Collin Miller moved over from outside linebacker at camp's outset.
Questions remaining: Is this as simple as Young and Barry starting and Honas and Miller as a trusted No. 2 line? Frost said Erik Chinander likes to have pairs he can trust to play in a defense that will have to defend a high number of snaps per game. This might be a place where it shows.
Cornerback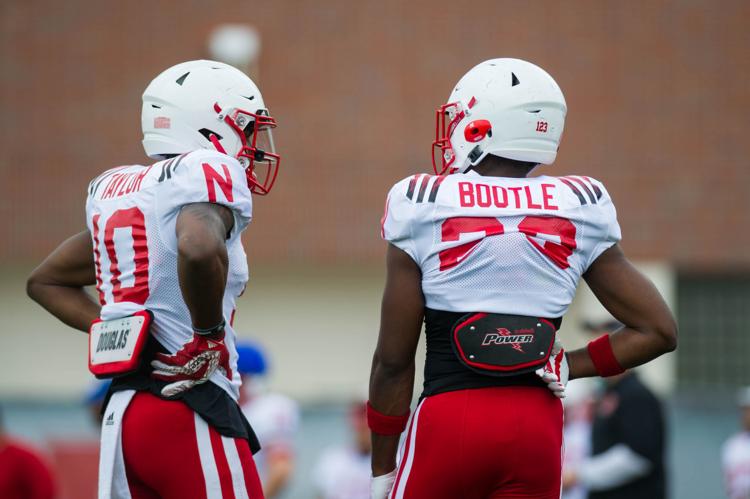 Current status: A group that Travis Fisher says has benefited from an infusion of newcomers and new competition, but one that still may be the biggest question mark on the team as the regular season approaches.
Questions answered: The Huskers like their young talent, particularly freshman Cam Taylor. They've added some depth, while returners such as Lamar Jackson and Dicaprio Bootle have tried to become more vocal leaders in Fisher's room.
Questions remaining: There are many. Who locks up the starting jobs? What does NU have in Will Jackson? Will Taylor see the field sooner rather than later?
Safety
Current status: A revamped group flush with options but much to sort through.
Questions answered: Fisher said Tre Neal was the "quarterback" of his secondary at Central Florida and the graduate transfer has been the same here. The depth of this group has been transformed with a healthy return from JoJo Domann, the additions of Neal and Deontai Williams and a host of young players.
Questions remaining: Where is senior Aaron Williams healthwise? What role does the staff envision for senior Antonio Reed? Is the pairing of Neal (experienced communicator) and Deontai Williams (a fast, physical player) as natural as it seems?
Special teams
Current status: Freshman Barret Pickering leads the place-kicking battle, albeit narrowly, while Caleb Lightbourn is locked in at punter and the favorite for kickoff responsibilities.
Questions answered: Frost has indicated, and players such as Deontai Wililams and Dixon confirm, that players are buying into wanting to play special teams. Frost wants starters to play on at least one or two units.
Questions remaining: Does anybody push JD Spielman for return duties? The Huskers have several potential candidates.