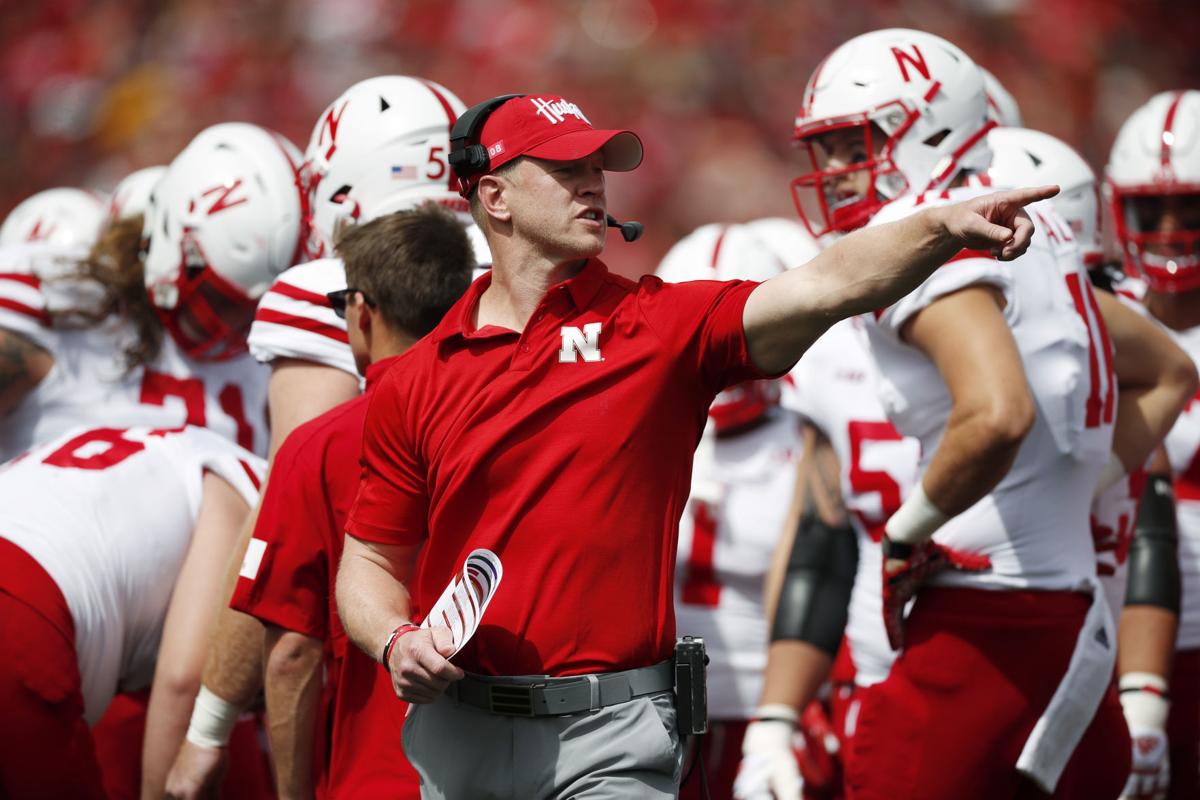 We get it. It wasn't a fun Saturday evening in Boulder, Colorado. The drive back was a long one. Hopefully a nice Monday breakfast cures your pain.
Days until kickoff vs. Northern Illinois: 5.
The latest line: Huskers by 14.
What's coming up: The Huskers' weekly news conference will take place during lunch time. Scott Frost and players will talk about fallout from the Colorado game and look ahead to Northern Illinois.
Rex Burkhead: The former Husker was the New England Patriots' leading rusher against the Steelers on Sunday night (eight carries, 44 yards), caught five passes for 41 yards, and made this nifty move:
"Lincoln! Lincoln!": Prior to Burkhead's cut on that play, Patriots quarterback Tom Brady made an audible at the line of scrimmages. The call: "Lincoln! Lincoln!" Sure enough, the audible was a play for Burkhead.
Brady just audibled saying Lincoln, Lincoln which was a handoff to Rex Burkhead who played college football at Nebraska in Lincoln .

— Jon Gordon (@JonGordon11) September 9, 2019
Orange juice and medicine
OK, we can't avoid this topic any longer. Let's talk Colorado.
Saturday's 34-31 overtime loss in Boulder was a tough pill to swallow for Nebraska and the 30,000-plus fans that made their way to Folsom Field.
During his weekly Husker coach's show on Sunday night, Nebraska coach Scott Frost reiterated the many chances the Huskers had to put the game away.
"I didn't think we had enough urgency offensively to make things work in the second half," Frost said. "We had chances to put the game away and didn't."
And now, Nebraska must make sure Colorado doesn't beat it twice, Frost said. Northern Illinois comes to town Saturday, and the Huskies gave 11th-ranked Utah fits Saturday.
"Nobody's hurting right now more than our staff and our players," Frost said. "We wanted that one, had every chance to take it and let it slip away. The best medicine, the only medicine, is to get back to work and keep getting better. This wasn't ever going to be easy but I still feel good about the direction of this and where it's going."
You have free articles remaining.
Former Husker Zac Taylor received positive reviews in his NFL debut despite the Bengals falling short.
Too many games promoting optimism after a loss will get old, but it's important to see the big picture despite the frustration of the Bengals loss to Seattle. Zac Taylor set a strong foundation in his debut and he took your worst fears off the table. https://t.co/euw1fHLEnK

— Paul Dehner Jr. (@pauldehnerjr) September 9, 2019
Steven M. Sipple analyzes the Huskers' trouble spots on offense.
Parker Gabriel's Monday Rewind tackles tackling.
Folsom Field gave Nebraska fans the chance to enjoy a beer with their football.
Saturday was the latest in a long list of missed opportunities for the Huskers, writes Steven M. Sipple.
"I've only been part of a couple (losses) that are tougher than this." Saturday's game story.
The grades from Saturday's Nebraska-Colorado game.
Denver Post columnist Mark Kiszla gives his take on Saturday's Colorado victory.