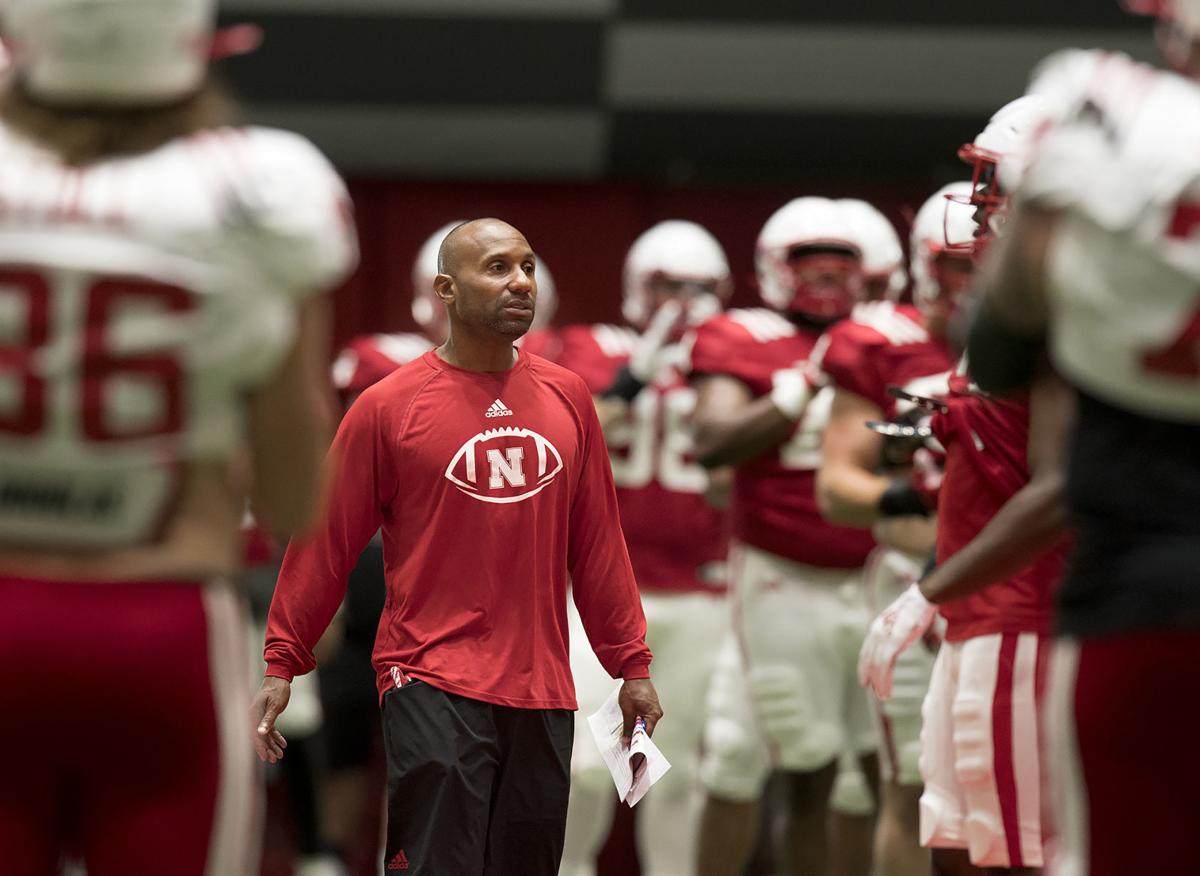 Good morning. We're less than two weeks away from game week in Lincoln. In the meantime, it's time for some breakfast links.
Days until kickoff vs. South Alabama: 19.
What's coming up: After practicing Saturday and Sunday, the Huskers will take Monday off. They'll be back at it Tuesday and DC Erik Chinander, defensive assistants and selected defensive players will speak to the media after practice.
Play-making: It looks like the Husker offense had quite a practice Sunday.
The odds: Bovada released its updated odds for the Big Ten division races. Nebraska is favored to win the Big Ten West at plus-300, followed by Wisconsin at plus-350.
It's interesting to see Iowa, considered one of the heavy hitters in the West this year, at fifth in the West.
Take it as another sign that the West race is wide open.
Odds to win the Big Ten divisions are out from @BovadaOfficial.

B1G West
Nebraska +300
Wisconsin +350
Purdue +400
Minnesota +475
Iowa +500
N'Western +600
Illinois +4000

B1G East
Ohio St +125
Michigan +150
Mich St +500
Penn St +600
Indiana +5000
Maryland +13500
Rutgers +40000

— Trent Condon (@trentcondon) August 10, 2019
Minnesota has suddenly turned into a trendy pick to maybe surprise college football and the Big Ten this season. 
Indeed, the Gophers have the playmakers to make some noise. They appear to have the size to clash with some of the more physical teams in the Big Ten, too.
Here's a line from a recent story in the St. Paul Pioneer-Press: "Gopher offensive coordinator Kirk Ciarrocca said he has never had a bigger offensive line in his 27-year career."
You have free articles remaining.
It appears ex-Husker Tristan Gebbia is making a push for the starting nod at Oregon State.
Is Tristan Gebbia making a serious run at Jake Luton for Oregon State starting quarterback? It seems so: Day 4 recap - OregonLive https://t.co/oFFz8jVqc1

— StateStatus OR (@StateStatus_OR) August 6, 2019
Speaking of Husker offense, Scott Frost likes how things are coming together.
A closer look at why Frost has a high level of confidence entering his second season.
Competition and chemistry are leading to a strong secondary room for Travis Fisher.
Former Husker Luke Gifford is battling for a spot on the Cowboys' roster, and an injury, too.
Give De'Mornay Pierson-El some space, and the former Husker is going to make something happen: