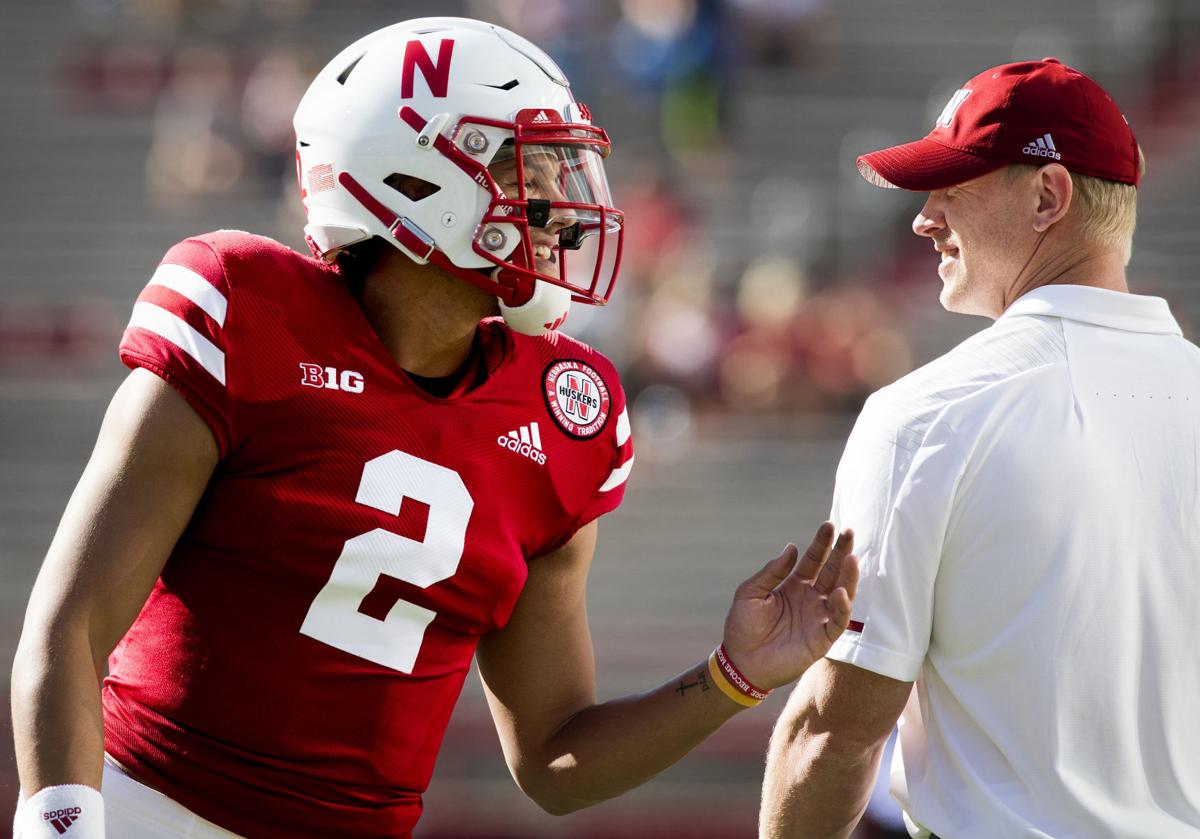 Monday was a very busy day in Husker Nation. We're still trying to digest it all. In the meantime, here is a fresh batch of breakfast links.
Days until kickoff vs. South Alabama: 4.
The latest line: Huskers by 36.
What's coming up: The Huskers will practice Tuesday morning and defensive coordinator Erik Chinander, defensive assistants and selected defensive players will meet with reporters afterward.
Current Blackshirts: There are 14 of them (Carlos Davis, Khalil Davis, Ben Stille, Darrion Daniels, Collin Miller, Will Honas, Mohamed Barry, Alex Davis, Caleb Tannor, Lamar Jackson, Dicaprio Bootle, Marquel Dismuke, Deontai Williams and Cam Taylor).
Former Blackshirts: They were on campus Monday handing out the Blackshirts -- Chris and Chad Kelsay, Jason Peter, Steve Warren, Barrett Ruud, Marc Munford, Tony Veland, Keyuo Craver and Zack Bowman.
Speaking of breakfast links, Nebraska will be savoring an early meal Saturday. Kickoff is set for 11 a.m. against the Jaguars, and that's just fine for Scott Frost.
"Coaches kind of like the 11 o'clock slot because we are able to get up, get the game played and get onto other things rather than sitting around waiting for it all day," Frost said Monday. "And then if there is lightning at 11 o'clock, I think we still have time the rest of the day to figure something out."
Frost, of course, is referencing to last year's season-opener against Akron, which was wiped out by storms.
By the way, the last time Nebraska had a season-opener starter before noon?
South Alabama named its starting quarterback Monday. Cephus Johnson will get the first crack against NU.
The sophomore appeared to be the Jaguars' No. 1 QB out of spring ball, and held off freshman Desmond Trotter and junior college transfer Tylan Morton in fall camp.
"I'm not going to paint myself into a corner and say never, but Cephus has won the starting job, and we've got all the confidence in the world in him," coach Steve Campbell told al.com.
Johnson played in eight games last season and made one start.
Gordon takes the mound ... for real
Former Husker baseball player Alex Gordon had played in 1,676 major-league games spanning 13 seasons. Game No. 1,677 led to a first for the Lincoln native.
The Kansas City Royals were getting thumped by the  Oakland Athletics on Monday, and Gordon took over on the mound in the sixth inning. He pitched 1 1/3 innings and gave up a homer to Matt Chapman.
And check out this little factoid:
#Royals Alex Gordon is the first player to start as a cleanup hitter and come in to throw multiple innings in relief during a single game since Babe Ruth on July 30, 1919.

— Ryan M. Spaeder (@theaceofspaeder) August 27, 2019
There were minimal surprises with the release of the Huskers' first depth chart.
Maurice Washington's status for Saturday's game remains unkown.
Cam Jurgens will start Saturday and he may have a snap limit.
"Wow" moments are a common occurrence with sophomore Adrian Martinez.
Be the first to know
Get local news delivered to your inbox!