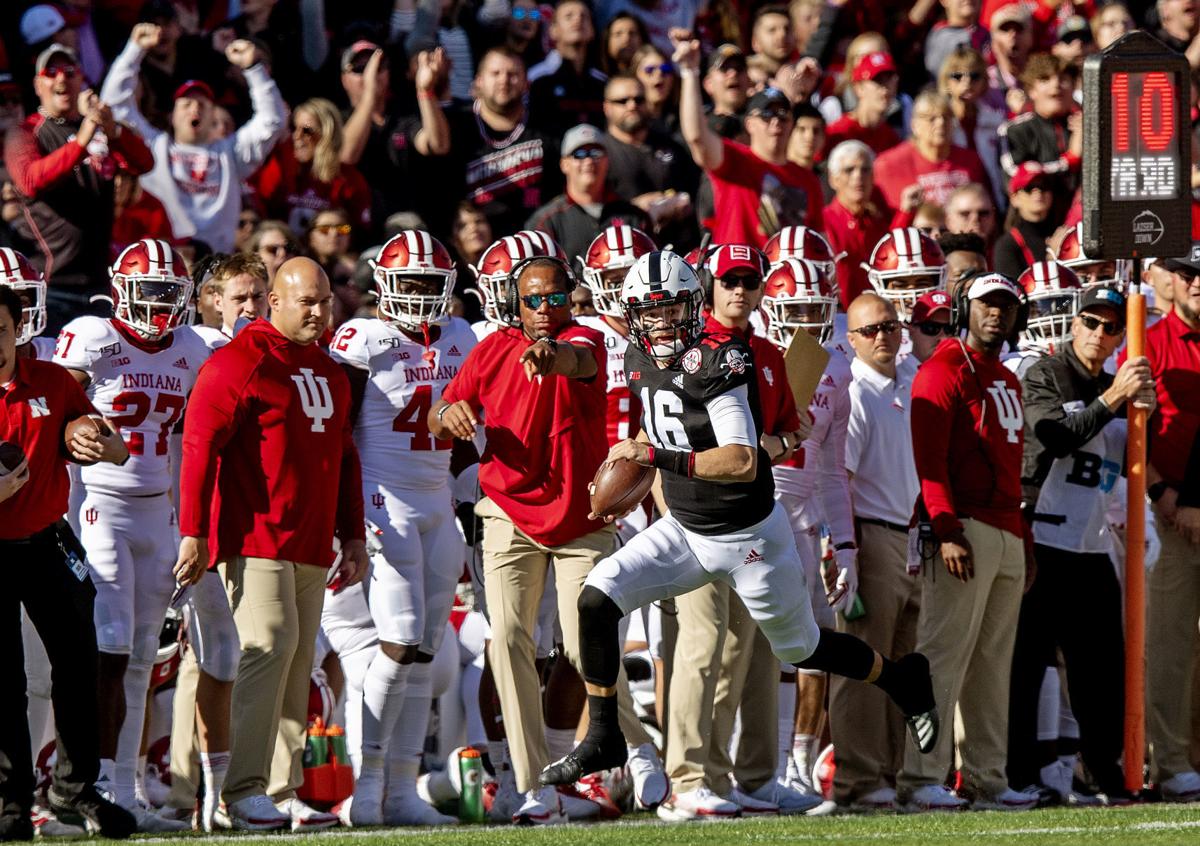 Welcome to the Hot Topic, a weekly look at the state of Nebraska football. Each week on the Husker Extra Podcast, Parker, Steve and Chris will discuss an important topic heading into that week's game, and that discussion will appear in the Journal Star's Husker Extra section on the day before gameday.
What would make Nebraska fans happy Saturday?
Chris: Would anything make them happy? Maybe like a 56-3 win, and even then, maybe you're pushing it a little bit, because then there's that portion of the fan base that goes, "Well, where was this the rest of the year?" Or, "This was a fluke!"
Is there anything that would really, truly, make this fan base happy?
Parker: I don't think so, honestly.
Steve: Now hold on, really? 
Parker: No. Satisfied? Probably not. But I would say that one major thing that I think you would be hard-pressed to take as anything but a positive sign would be if Adrian Martinez came back and played really well.
Win, lose or otherwise, obviously Nebraska fans would prefer a win. But if Martinez plays, which we expect him to, and he's sharp and he plays well and he looks like the guy that produced so much promise — frankly the guy that he's looked like at times this year.
If you get that Adrian Martinez, that would be a really good sign, and a really good step.
You have free articles remaining.
Chris: You win if you get that Adrian Martinez. I think.
Steve: So there's that, and what if they get a shutout? If Adrian plays well, and the defense throws kind of a dominating performance, would that make the fan base happy? Or would they be satisfied?
Parker: Yeah, they would be. It would be a very satisfying day.
Chris:  It would be a satisfying day, but would it make them happy? I think there's a difference between satisfied and happy. That's kind of what I meant when I led off this thing. There's a lot of things that would be satisfying. Obviously, a win would be satisfying, Adrian playing well would be satisfying, the defense playing well would be satisfying.
But at the end of the day, would anybody be happy?
Steve: Now that, you get into a very interesting conversation, and one I regard as a very sad conversation. If it's all about, you beat Purdue, big deal; but if you lose, there's just utter hysteria. Like against Indiana. If you win the game against Indiana, not that much is said, it's really almost pushed aside quickly.
But they lose, and there's hysteria.
Can somebody make sense of that for me and say that's OK? Is that just the way it is at Nebraska? Is that the way it is everywhere?
Parker: It is to some degree, but not to such an extent. 
Sipple: It's not all bad, because there's a standard people expect and don't want it to go where beating Purdue and beating Indiana is a big deal.