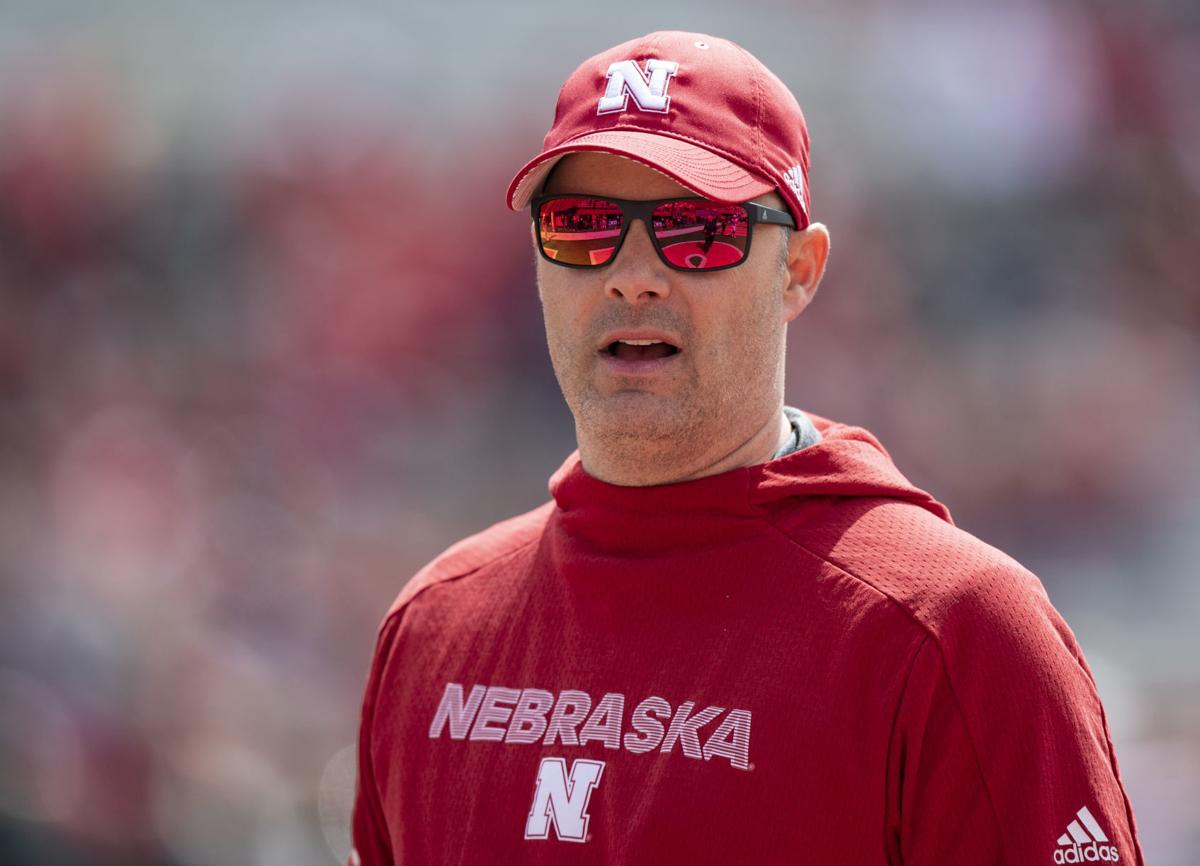 Ryan Held has a big challenge in front of him.
The only Nebraska running back who played substantial snaps in 2018 is sophomore Maurice Washington (101 touches, 676 total offensive yards), who is still facing two charges in Santa Clara (California) County court. Held has a couple of walk-on returners in senior Wyatt Mazour and Brody Belt, and a scholarship reserve in Jaylin Bradley, but otherwise the Huskers will try to fill in the rest with newcomers.
Held, though, expressed confidence during a Thursday evening appearance on the "Sports Nightly" radio program.
"It's a room that had to be transformed just due to graduation and different things, but I'm really excited about it," Held said. "I'm more rejuvenated today than I've been in a long time. Had a good vacation, but I'm excited to get with the new guys and get them going. We've got a lot of work to do, but I know these guys had a really good summer and they're ready to go and get on that field and in the meetings and build daily, brick by brick, getting us in position to where we can be playmakers in the fall."
The most prominent new name in the group is junior college back Dedrick Mills, who got his academic work done at Garden City (Kansas) Community College and arrived on campus in late May.
You have free articles remaining.
"He's been here a couple months and from what I've seen aesthetically, he looks really, really good. He's trimmed up, about 215 pounds. I know the weight staff is very high on him, how hard he works and how powerful he is. I mean, he was working with some of the linebackers, Mo Barry and those guys, because they're leaders in the weight room.
"I know he's been working really hard to get the knowledge of the offense and know what he's doing and that will be really important for him. He's had a really good summer. He's a good teammate, guys like him and he's ready to put the past behind him and move forward here at Nebraska. He's excited to be here, and I'm excited to get out on the field and work with him every single day … and get him ready to be a really good player for Nebraska."
Even if Washington is available all year and Mills produces like the NU staff thinks he can, there's plenty of room for another to emerge in the backfield. Four-star freshman Rahmir Johnson doesn't always get talked about in a big freshman class — he committed with little fanfare all the way back in May 2018 and never wavered while more high-profile guys joined the class later in the cycle — but Held was emphatic on Thursday.
"Rahmir is a guy that has maybe got overshadowed a little bit with some of the other guys, but I'm telling you, Rahmir Johnson will have a chance to play this fall," Held said. "He's 180-plus pound guy, he can really run and he's a great kid. I just love being around him daily. From what I'm seeing is he's really taken trying to learn the offense, learning, asking questions in his free time. So he's going to get a chance."
Held echoed what head coach Scott Frost said Thursday afternoon in saying that both freshman Wan'Dale Robinson and redshirt freshman Miles Jones — each listed as a wide receiver — will get at least some work at running back. He wants Bradley to show more physicality because he's NU's second-biggest back behind Mills. He thinks freshman Ronald Thompkins, who Frost confirmed is not on the 110-man camp roster as he rehabilitates a knee injury, has a bright future, and called Thompkins and Johnson "as talented a (pair of) freshmen backs as there is in our league."
"We take a lot pride," Held said. "There's a lot of questions about the running back (position), 'Well, what if?' That is very motivating to myself personally as the running backs coach to get it right and to work hard because we will not be a group that's not going to help our football team. We will be a point of strength. We're inexperienced but we're going to work hard to get this thing right."