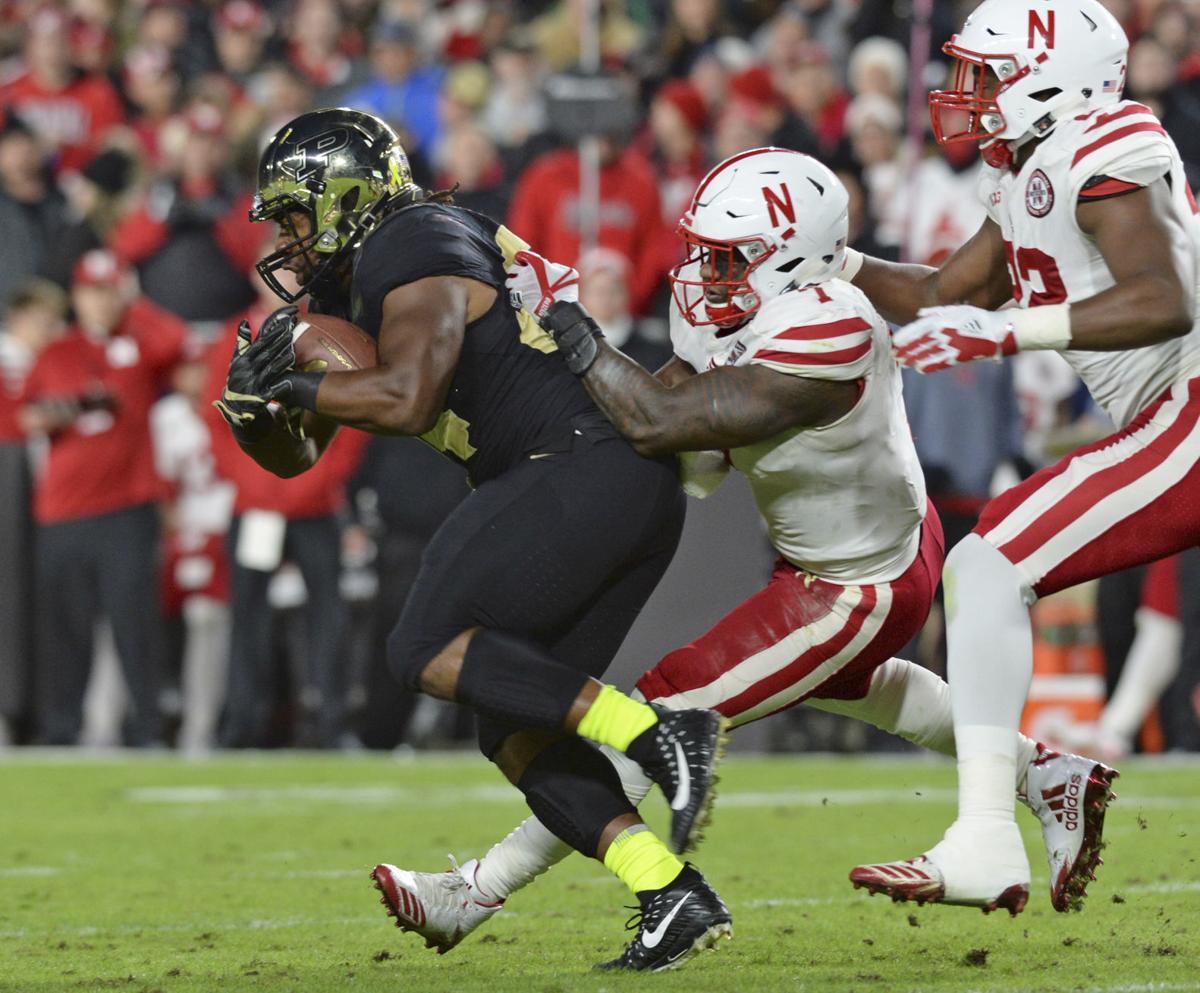 Husker Extra is running a four-week series called Heat Index, a quick look at the Huskers before fall camp. This week, Steven M. Sipple counts down five position battles of particular interest.
Today, a look at inside linebacker, where senior Dedrick Young is a safe bet to earn a starting job. Juniors Mohamed Barry and Will Honas appear set to battle for the other ILB position.
Barry probably has an edge on Honas entering camp. The 6-foot-1, 230-pound Barry, a native of Grayson, Georgia, started twice last season, against Purdue and Minnesota, and finished the season with 38 total tackles. 
But Honas, a transfer from Butler (Kansas) Community College, shouldn't be discounted in the conversation. He was considered a major recruiting victory for Nebraska inside linebackers coach Barrett Ruud in the Huskers' 2018 scholarship class. A 6-2, 225-pounder from Wichita, Kansas, Honas enjoyed a solid spring, putting himself in position for major playing time.
Sophomore Avery Roberts (6-1, 230) and junior walk-on Jacob Weinmaster (6-0, 215) also are prominent in the ILB picture. Ruud has said he wants Weinmaster to learn both spots so he can play "a utility-type role."
Redshirt freshmen Andrew Ward and Willie Hampton both left the program after spring ball.
"Preferably, I'd love to have four to six guys that can play because even last year, we were undefeated (at UCF) and the last seven, eight games of the season we averaged between 88 and 92 plays a game defensively," Ruud said in the spring. "Even if you've got multiple guys playing, most guys are still going to be playing 65-plus snaps. When you've got to play 90 snaps a game, that really adds up to about three or four more extra games during the year.
"I'd love to be able to play more than two. At the same time, I've got to have a comfort level, too. I've got to be able to throw guys out there and know they're going to do what they're supposed to do."