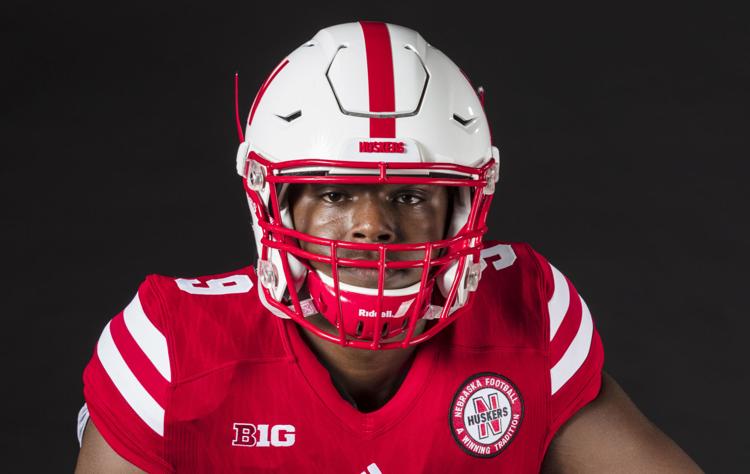 Husker Extra is running a series called Heat Index, a quick look at the Huskers before fall camp begins Aug. 3. This week, Steven M. Sipple counts down five veteran players who should be on the verge of their most productive seasons.
Today, we continue with a junior from Omaha who has played extensively on special teams, but hungers for a larger role.
2. DaiShon Neal, defensive lineman
6-7 | 290 | Omaha Central High School
Nebraska has ample experience and decent depth returning along its defensive line, led by three 12-game starters from last season — Freedom Akinmoladun, Mick Stoltenberg and Carlos Davis. 
However, first-year Husker defensive coordinator Erik Chinander is seeking a stronger pass rush and more disruption overall from the group.
That's where Neal may be helpful. He performed with a sense of urgency during spring practice, capping it with two sacks in the Red-White Spring Game.
"I finally got to come out of the shadows and show what I can really do," said Neal, one of two in-state prospects in Nebraska's 2015 scholarship class.
"I've got coaches who believe in me," he added.
That belief is critical to Neal. He senses it, hears it, and it makes him trust himself that much more.
Perhaps it helps explain his strong effort in the spring game. His four tackles total were one more than he made during the previous two seasons as a reserve.
He's looking for his first collegiate sack.
What has been holding him back?
"It was always me — it was nobody else," he said.
You get the sense he embraces his opportunity with a new coaching staff.
"Treat this everyday process like it's your last opportunity, like it's my last day of living," he said.
That's the sort of urgency last year's Husker defense clearly lacked. Perhaps Neal can contribute to a significant turnaround.