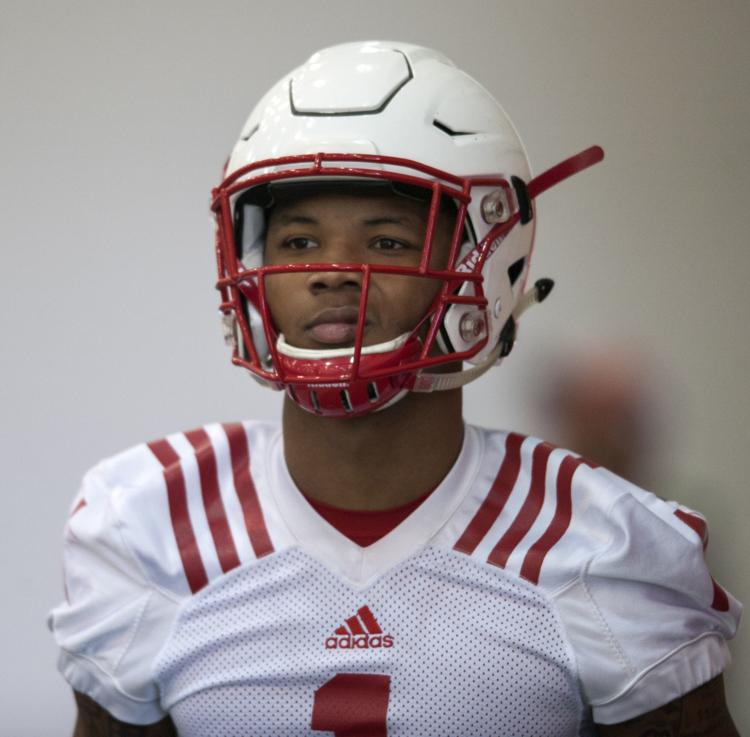 Husker Extra is running a series called Heat Index, a quick look at the Huskers before fall camp begins Aug. 3. This week, Steven M. Sipple counted down five veteran players who should be on the verge of their most productive seasons.
We end this week's countdown with the No. 1 player on the list -- a defender with a world of athletic prowess.
1. Lamar Jackson, cornerback
Nebraska will begin the 2018 season with question marks in two areas that are directly related. 
The Huskers need to make marked improvement in their pass rush. What's more, cornerback play was subpar much of last season.
That's a wicked combination for any team to overcome.
Enter Jackson, the most ballyhooed player in Nebraska's 2016 scholarship recruiting class. The rangy Californian stepped into a full-time starting cornerback role last season, and had mixed results. In short, he needs to improve. It's time. He knows that.
Asked during the spring about his personal goals for 2018, the first words out of Jackson's mouth were, "Just making sure I'm a sure tackler." Later, he showed a bit more bravado when he said, "Hits and picks, that's what I plan on doing."
That's what many Nebraska fans expected from Jackson from basically the moment he stepped on campus. However, as a true freshman in 2016, he played in all 13 games as the team's third cornerback -- and failed to record a pass breakup. He's still looking for his first collegiate interception.
Travis Fisher, the new Husker secondary coach, has talked publicly about challenging Jackson to step up his game. NU coaches recently brought in a junior-college transfer, Will Jackson, to perhaps immediately help the defense's depth-challenged corner position, where only three players — Lamar Jackson, Eric Lee and Dicaprio Bootle — have significant experience.
Lamar Jackson sounded confident in the spring. But he always sounds confident. Let's see if he can raise his game under a new coaching staff.
Veteran Huskers on verge of most productive seasons
We counted down five veteran Huskers on the verge of their most productive seasons.