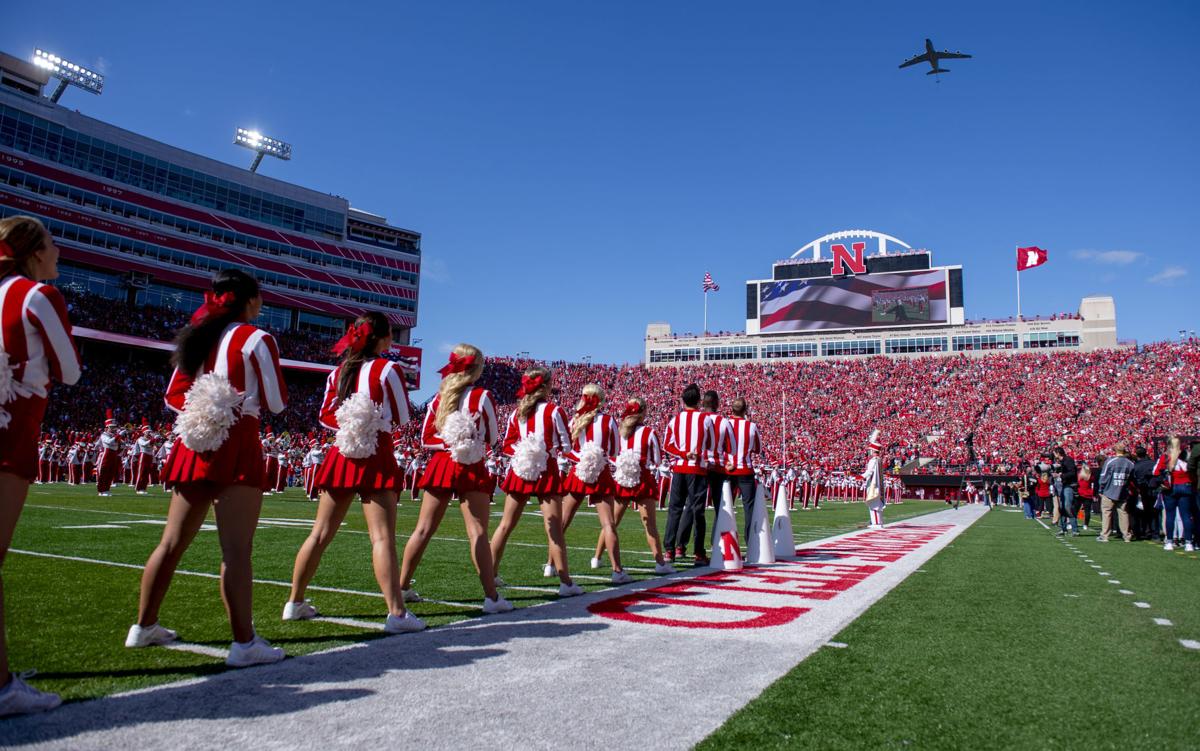 Nebraska returns from its first bye week with a Big Ten crossover game at home against Indiana. Let's take a closer look at how the Huskers and Hoosiers compare.
How the Huskers light up the scoreboard
1. Let's get physical. That's been the mantra from Nebraska since a 34-7 loss at Minnesota last time out. Both sides of the ball, run or pass, head coach Scott Frost and players have all said the physicality needs to improve. Tight end Austin Allen said the Huskers played "timid" against Minnesota. That won't fly.
2. Find a spark. From someone, anyone, a burst of energy would help. Can Dedrick Mills provide it? Maybe Wyatt Mazour? What about Kade Warner or JD Spielman or Allen? Heck, it could be a lineman, too.
3. Defense to offense. In a game that feels an awful lot like a toss-up, a short field or two would make a big difference. Can the defense (or maybe even one of Nebraska's return units) set the offense up against the Hoosiers?
4. A little injury luck. Nebraska's cause certainly wouldn't be hurt if quarterback Adrian Martinez and wide receiver Wan'Dale Robinson are able to play. Even one of the two would help. If both are out, the Huskers will have to be even more creative about generating big plays.
Offensive coordinator Troy Walters speaks after practice on Oct. 23, 2019.
How the Blackshirts shut 'em down
1. Tailored fit. Lots of talk since Minnesota rushed for 322 yards and four touchdowns against NU about the need to fit the run game better. Whether it's linebackers or defensive backs getting to the right spot on time or defensive linemen ensuring that the opposing offensive linemen don't run unabated to the second and third level, the screws have to tighten significantly.
2. Tackle the problems. Nebraska early in the season displayed the ability to be a pretty darn good tackling team. As Big Ten play has worn on, that's slid and at times slid steeply. Whether it's rugged IU running back Stevie Scott (6-foot-2, 235 pounds) or the Hoosier receivers, NU must wrap up and, critically, must rally to the ball.
3. Take it back. Nebraska led the Big Ten with nine turnovers in nonconference play. In league play? Dead last with two takeaways. The Huskers might have to double their conference output against Indiana to come away with a win.
4. Back the black. Defensive coordinator Erik Chinander on Tuesday admitted his defense probably hasn't earned the right to wear the black alternate uniforms that Nebraska will don this week. For the Blackshirts, though, there's no better time to play as if they have.
Defensive coordinator Erik Chinander talks about bye week and needing to be better after practice on Oct. 22, 2019
Three numbers to know
4.4: Yards per play the past three games for NU, which would check in No. 125 in the country out of 130 teams.
You have free articles remaining.
5.9: Yards per rush allowed by the Huskers in Big Ten play, last in the league.
3: Offensive TDs per game for the Huskers this year, the lowest mark of Frost's coaching career. Only 3.08 in 2016 at Central Florida comes close. Frost's career average in 11 years as an FBS coach: 4.97.
Under the radar
RB | No. 37 | Sr.: The senior walk-on from Albion might be second in line for carries behind Dedrick Mills with Maurice Washington out of the picture for the foreseeable future. What if the long-time fan favorite has a special moment still in the tank?
OLB | No. 22 | Sr.: The veteran outside linebacker doesn't have a sack on the season and has just two tackles for loss. OLBs coach Jovan Dewitt said this week that teams are giving a lot of attention to Davis. At some point, though, the position group is going to have to make some big plays.
Marquee matchup
Any way you slice it between Nebraska's defense and Indiana's offense
Take your pick. Nebraska's front seven needs to do a good job against a patchwork Hoosier offensive line and a big, physical back in Scott. The Husker secondary has a big challenge going against a passing game that has been efficient and features four receivers — Whop Philyor, Peyton Hendershot, Donavan Hale and Nick Westbrook — who all have at least three touchdown catches and average at least 42 receiving yards per game. Philyor has the second-most receptions in the Big Ten (43) and is sixth in yards per game (79.9).
Biggest mismatch
Indiana's kicking game against Nebraska's
Indiana senior Logan Justus is a perfect 9-of-9 on field goals this season and hasn't missed an extra point in 27 tries, either. Nebraska, on the other hand, is a combined 4-of-10 on the year and has used three different place-kickers. Maybe Barret Pickering is back and maybe he isn't. Either way, advantage IU.
Prediction
There are so many variables even as kickoff approaches. Who's going to start at quarterback for each team? Is Robinson able to play? Did Nebraska really make a lot of progress over its bye week? Does being fresh provide a leg up on a Hoosier outfit that's tasked with playing at one edge of the Big Ten footprint (Maryland) and traveling to the other the next? The line, according to VegasInsider, has gone back and forth all week. The most consistent element in this game is Indiana's offense, which has scored at least 31 in every game its played except Ohio State. With a lot of unknowns, the gut says ride with that.