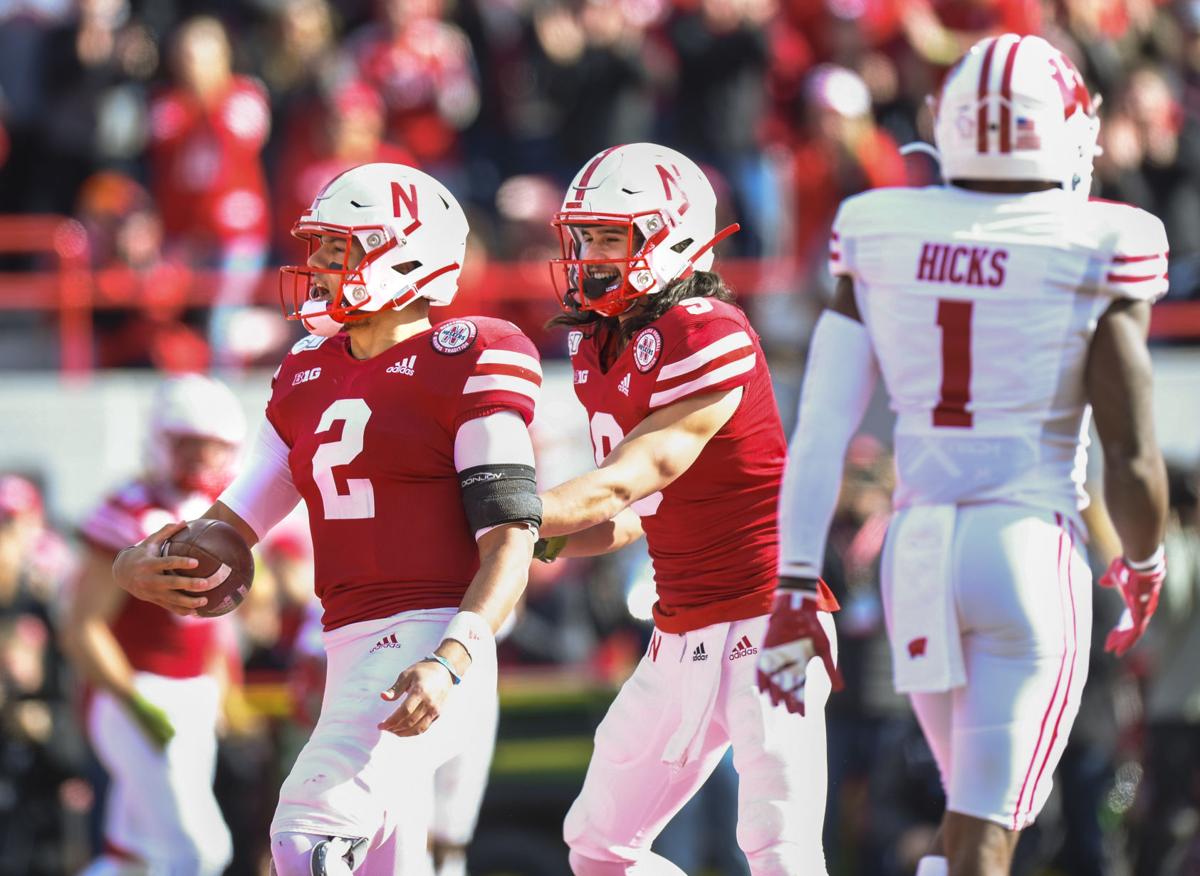 Nebraska travels to Maryland looking to snap a four-game losing streak and stay in contention for a bowl game. Let's take a closer look at how the Huskers and Terrapins compare.
How the Huskers light up the scoreboard
1. Building project. Nebraska played better offensively late against Purdue and moved the ball well against Wisconsin. Now the next step is to finish drives. The offense, generally, is on the rise and it would do well to keep heading in that direction.
2. Follow up the fast start. Nebraska hasn't had trouble starting games — 14-10 against Wisconsin, 10-0 against Purdue, 14-3 against Indiana — but hasn't built on the leads. The foot must stay on the pedal.
3. Keep the Mills wheel turning. Junior running back Dedrick Mills had his best game at Nebraska last week against Wisconsin and will be asked to carry the load again this week.
4. In all kinds of weather. The forecast for College Park, Maryland, on Saturday — mid-40s and rain — doesn't look great, so ball security will be maybe even more important than usual.
How the Blackshirts shut 'em down
1. Two-back attack. Maryland's really struggled recently, but it does have two talented backs in Javon Leake and Anthony McFarland. McFarland hasn't put up big numbers like he did in 2018, but Leake is averaging 7.6 per carry.
2. Planning for quarterbacks. Josh Jackson started the year hot but has struggled overall and also dealt with injury. Tyrrell Pigrome is the backup and has struggled, too. Mike Locksley said this week both are healthy and both will play. NU can't let either get in rhythm.
3. Pardon the interruption. Nebraska forced a first-quarter turnover last weekend against UW but then went quiet. It was all right defensively for stretches, but finished with zero sacks and one tackle for a 2-yard loss. That's not enough disruption, regardless of the opponent.
4. Don't compound the problem. Nebraska's defense didn't play great against Wisconsin, but NU also gave up a special-teams touchdown and set the Badgers up at the NU 21 after a turnover. So 37 points allowed comes with an asterisk at least as it pertains to Erik Chinander's unit. The offense and special teams can't make life more difficult for the defense.
.948: Scott Frost's winning percentage (92-5) in nine seasons as a coach (assistant and head) at Oregon and Central Florida when his team's offense scores at least 31 points, the mark he called a typical "magic number" this week.
.600: Frost's winning percentage (6-4) when scoring at least 31 at Nebraska.
15: Times in 22 games under Frost that NU has allowed 31 or more points, including the past four games.
WR | No. 9 | Sr.: The graduate-transfer receiver hasn't made a big impact so far this fall, but his role has been steadily growing as the season's progressed. In the past three games, Noa has 10 catches for 171 yards and a touchdown. Those numbers easily outstrip his production from the first seven games.
DL | No. 98 | RFr.: Lost a little bit in the talk of freshman Ty Robinson and junior Keem Green is Rogers, the redshirt freshman who has carved out a growing role on the Huskers' defensive front. Rogers is learning on the fly, but Tony Tuioti clearly trusts him. He's a player who could see increased snaps over the final two games.
Adrian Martinez against UM's pass defense
OK, "marquee" isn't the best word here, but it's the most interesting matchup of the day. Martinez has struggled at times this season but played well against Wisconsin and seems to be hitting his stride. He might be without freshman standout Wan'Dale Robinson, but the Terps are dead last in the Big Ten in pass-defense efficiency and have allowed 21 touchdown passes against just seven interceptions. For Nebraska to win, it has to win this matchup.
Maryland's kick-return unit against NU's kickoff coverage
The Huskers gave up a kick-return score to Wisconsin last week and have struggled overall this season, mostly with kickoff distance and placement. Maryland's averaging 25 yards per kick return and has two return scores this season, both in Big Ten play. Javon Leake is the dangerous man with two scores and a 28.1-yard return average.
It's hard to totally trust signs of progress from Nebraska over the past five quarters or so, particularly on defense. It seems every time this particular team gets one area going, another falters. Much has been made, and rightfully so, about the Huskers' inability to play "complementary football," and those concerns certainly still remain. Here in the Game On section, NU hasn't been picked to win since a grievous error in judgment going into the Huskers' trip to Minnesota. Since then, the approach here has been, "prove it." Nebraska hasn't exactly proven it, and it's also fair to point out that Maryland is coming off a bye week and out of a rugged stretch in which the Terps have faced Indiana, Minnesota, Michigan and Ohio State. NU's lost to three of those teams -- plus Purdue instead of Michigan — in its past four games. So Maryland could easily sense opportunity just like the Huskers seem to. At the end of the day, the hunch here is that Nebraska has the advantage at quarterback and that proves to be enough.
Be the first to know
Get local news delivered to your inbox!