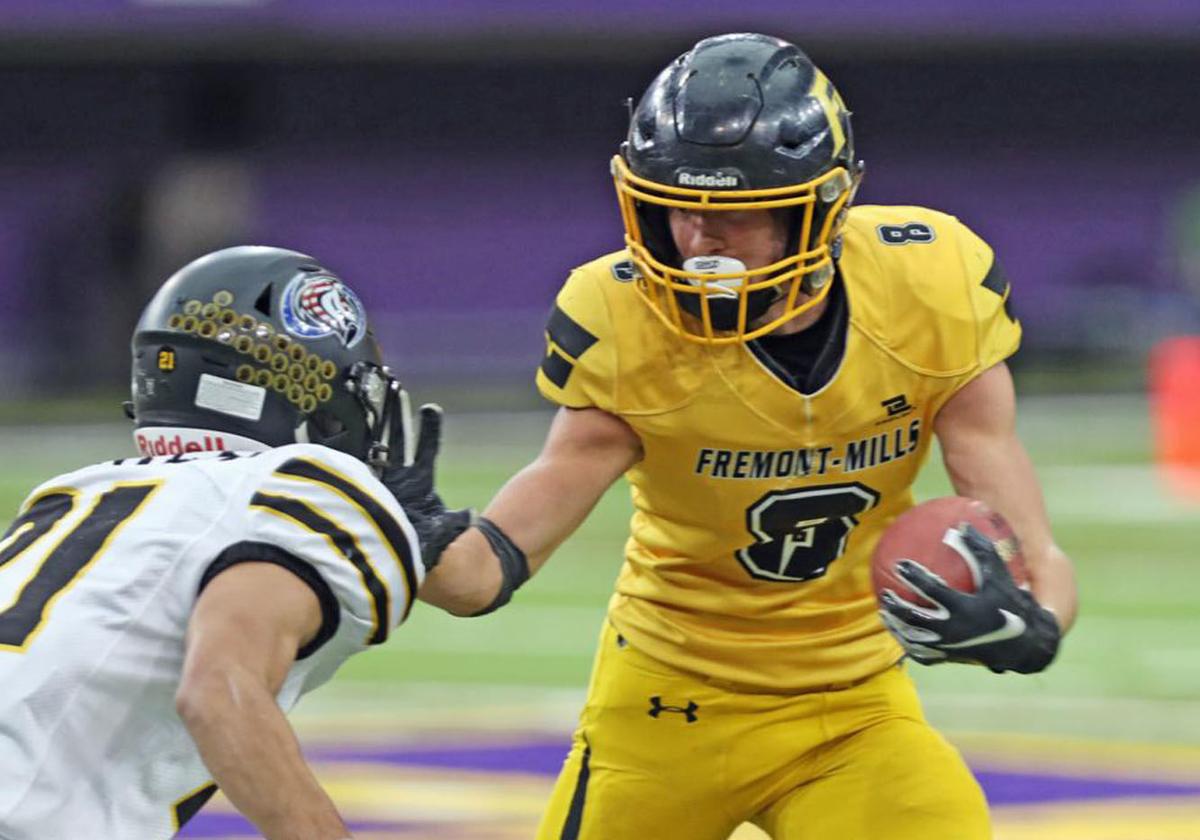 Meet the players who plan to don Husker red in the coming years.
High school profile
My school: Fremont-Mills (Tabor, Iowa).
City profile: Tabor is 1½ hours east of Lincoln, and the town is about 10 miles from the Nebraska border. Tabor has a population of about 1,000.
Last NCAA Division I player from the school: Nate Meier (graduated in class of 2012 and went on to start for two seasons for Iowa as a defensive end).
Number of players out for football: 24 in high school.
This week: Fremont-Mills plays Martensdale-St. Marys in the third round of the eight-player state playoffs Friday.
Last week: Malcom rushed for 150 yards and two touchdowns on 19 carries, and also had eight catches for 75 yards and two touchdowns in Fremont-Mills' 46-26 win against Woodbine in the second round of the playoffs. He also had 20 tackles.
Player profile
Height/weight: 6-foot-3 and 205 pounds.
Position: Linebacker (his college position), running back, tight end, kick returner.
Rankings: Rivals.com ranks Malcom as a three-star prospect. He's the No. 15-ranked high school senior in Iowa. He committed to Nebraska on June 6.
Final schools: Minnesota, Iowa State, Kansas State and Boise State.
Coach's point of view
Fremont-Mills coach Jeremy Christiansen (he's also the high school principal) shares some stories about Malcolm:
How Nebraska found him: "I think we're close (to Nebraska). I talked to (Nebraska defensive coordinator Erik Chinander) at a coaching clinic two years ago in Des Moines. We were just sitting there having a conversation with a couple of coaches. I don't know if that's how it happened, but I know at that point communication really started picking up."
The best play I've seen him make: "Defensively one that stands out is last year against Bedford. We were in a little bit of a slugfest. Our quarterback got knocked out the sixth play of the game. They were handling us up front fairly well, so we had to get some things figured out. Seth had an interception for a touchdown on a slant play. We had just scored and the interception broke the game open. Then his sophomore year against East Mills, that was probably his coming out party offensively. It was a rainy night, mud game, and he made a sweet play where he was going off to the left edge and cut it back and broke three or four tackles and broke the game open with a 60-yard touchdown."
Malcom's season: "The season has been weird because we went three weeks without playing due to COVID. So we've only played six games. The stats aren't going to look pretty when you're missing three games. Defensively, though, he's led our team in tackles. He led our district in tackles for the longest time even without playing a game for a while. He doesn't have as many interceptions as he had in years past, but nobody is throwing it across the middle because last year he had four or five (interceptions returned for touchdowns)."
On the college team with the most fans in Tabor (in Iowa, but near Nebraska, Missouri and Kansas): "I'm guessing Nebraska probably leads it since we're so close and all of the TV stations out of Omaha cover Nebraska. I'd say the University of Iowa is next in terms of number of fans, and then Iowa State."
Be the first to know
Get local news delivered to your inbox!