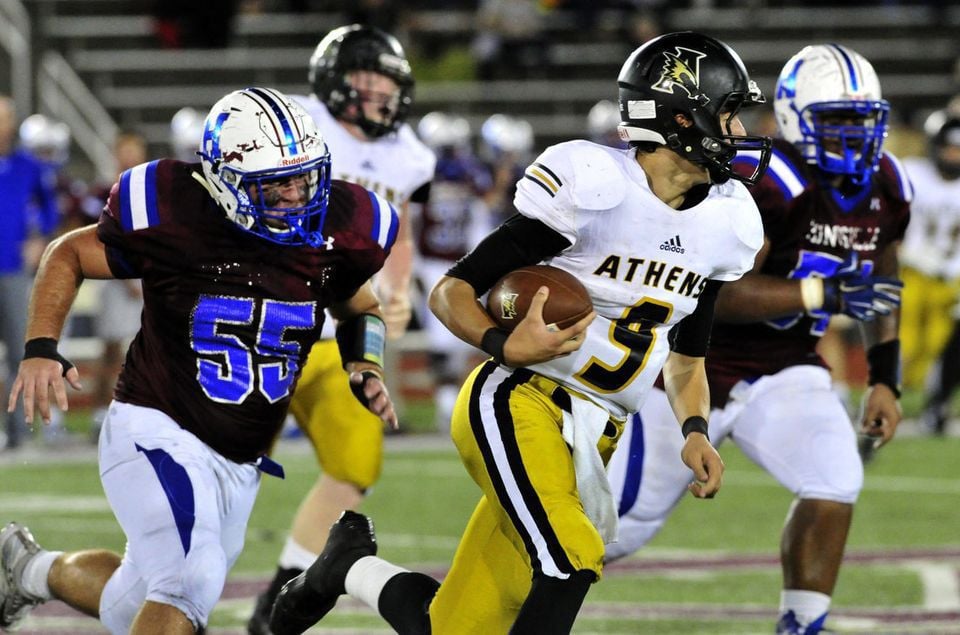 Logan Smothers
Meet the players who plan to don Husker red in the coming years.
My school: Muscle Shoals High School.
City profile: Muscle Shoals, Alabama, has a population of about 14,000 and is about 12 hours from Lincoln.
Players to play college football in the past 11 years: 53.
Number of players out for football: 90 in high school.
This week: Muscle Shoals has an 11-0 record going into Friday's game against Gardendale in the second round of the 6A playoffs (second-largest class).
You have free articles remaining.
Height/weight: 6-foot-2 and 190 pounds.
Head football coach Scott Frost talks about the team's preparations for Wisconsin on Nov. 14, 2019.
Rankings: Rivals.com ranks Smothers as a four-star prospect. He's the No. 8 ranked dual-threat quarterback in the country. He committed to Nebraska in the summer of 2018. He suited up for the varsity team as an eighth grader, but didn't play in a game that year.
Season stats: Smothers has completed 73 percent of his passes for 1,958 yards and 26 touchdowns. He's added 12 rushing touchdowns and is averaging 8.3 yards per carry. He often didn't play much in the second half because the team was leading by a wide margin.
Muscle Shoals coach Scott Basden shares some stories about Smothers:
On his season: "He's really been efficient on third down. He's had a really good year. He's a smart kid and he takes instruction well. He's had a great year so far."
On Smothers being a unique athlete: "He can run really well. He throws the ball extremely well. He can get you out of some bad situations with his feet because when blocking schemes break down, he has the ability to extend the play."
The best play I've seen him make: "The one that stands out is in the first game of the year the coverage had broken down and he tucks it and runs it for about an 85-yard touchdown. He made some unbelievable moves to get in the end zone."