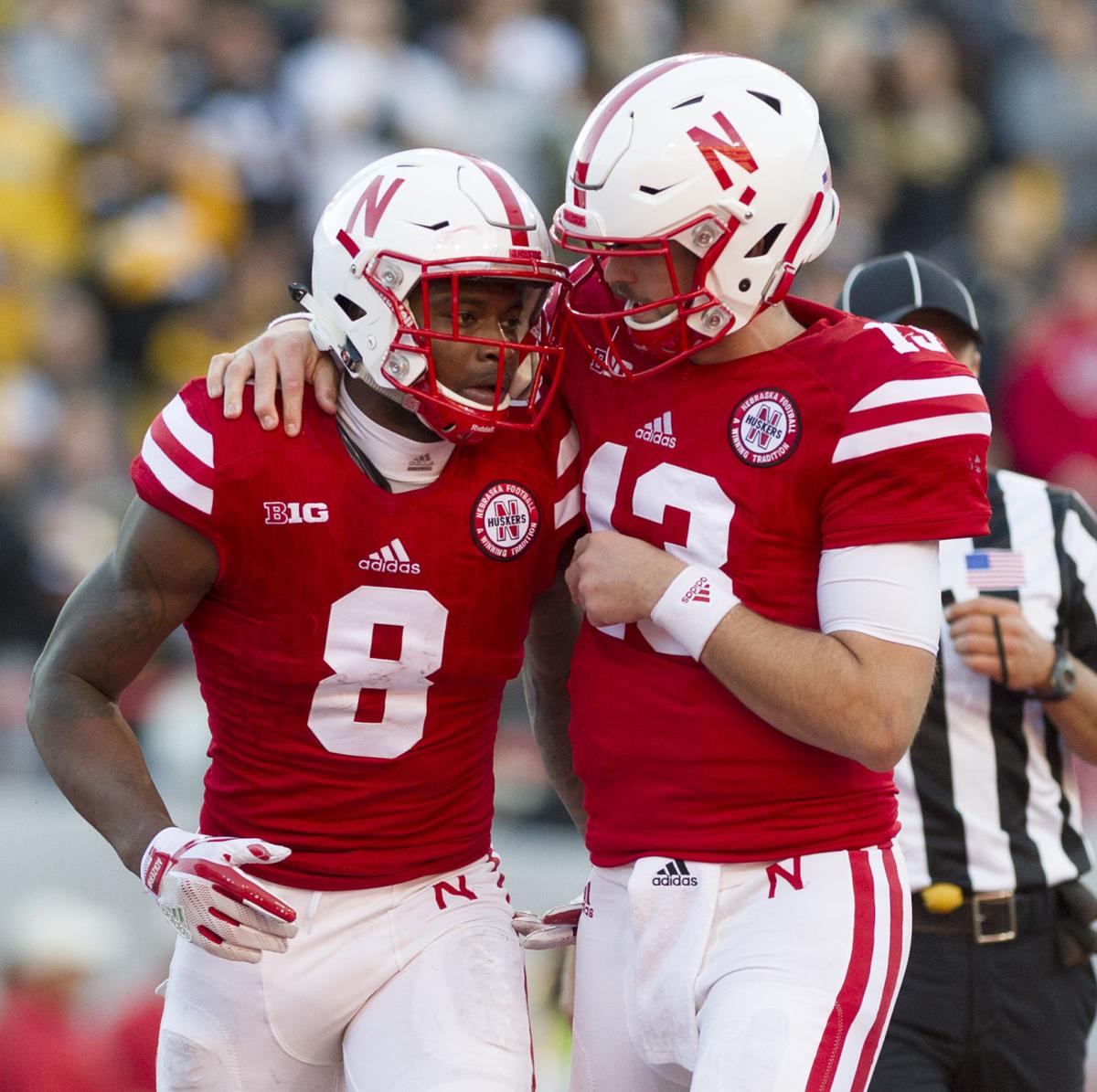 Make no mistake about it. 
Scott Frost's high-flying, fast-moving, wide-open offensive system isn't going anywhere. 
It worked in Orlando, where unbeaten Central Florida leads the nation in scoring (49.4 points per game) and checks in second in yards per play (7.6). Frost isn't planning on adjusting it just because he's moving from the American Athletic Conference to the Big Ten.
Instead, when asked Sunday about adjusting to the Big Ten, he threw down the gauntlet.  
"I'm hoping the Big Ten has to modify their systems to us," he said, drawing a loud cheer from the Nebraska supporters that filled the West Stadium Club for his introductory news conference.
That could be seen as problematic for the Nebraska quarterbacks currently on the roster, but two said earlier in the day that they came away from a 9 a.m. team meeting thoroughly impressed and ready to start learning Frost's offense.
How the quarterback room takes shape  — including potential additions and subtractions — under Frost, quarterbacks coach Mario Verduzco and a yet-to-be-named offensive coordinator is among the program's most pressing on-the-field questions.
Former head coach Mike Riley recruited primarily pro-style quarterbacks, while Frost's up-tempo system typically operates best with a quarterback that can also run.
Tanner Lee and Patrick O'Brien both see potential fits in Frost's offense, though both pointed out that they haven't even met Verduzco yet, let alone opened a playbook or stepped on a practice field with this staff.
"But I definitely know that one of the things I've got to work on is being more mobile, running around," Lee said. "And so I'll just continue to work on that and any other part of my game."
At Central Florida, sophomore quarterback McKenzie Milton threw for 3,795 yards (69.2 percent completions) and 35 touchdowns against nine interceptions, and also ran 93 times for 497 yards and seven scores this season.
The Knights use much more run-pass option, more zone-read and more triple-option concepts than NU did under Riley.
Lee started all 12 games for the Huskers this fall and threw for 3,143 yards, 23 touchdowns and 16 interceptions, while completing 57.5 percent of his passes. He showed at times the ability to get out of the pocket, and his arm strength enabled him to throw well on the run, but mobility is not his strength.
O'Brien's only extended playing time came in the second half of a blowout loss to Minnesota on Nov. 11. He completed 18 of 30 passes for 192 yards and an interception during his redshirt freshman year. He had a handful of effective plays with his legs against the Golden Gophers, but most came in scramble situations rather than designed runs.
"I've been paying attention," O'Brien said of the Knights. "Their offense is really fast, and they're a good team. It's going to be exciting for us to run that here. I feel like I fit in it pretty good. I ran something pretty similar to it in high school, and I feel like it fits my skill set, so I'm just ready to go."
The Huskers also have true freshman Tristan Gebbia, who redshirted this fall. Like Lee and O'Brien, Gebbia was a drop-back passer in high school. He threw for 13,109 yards and 141 touchdowns in his career at Calabasas High.
The first scholarship offer of Frost's tenure here went to Adrian Martinez, a four-star, dual-threat quarterback from Fresno, California, who has committed to Tennessee.
Perhaps the first domino to shape the QB room will be if Lee decides to return to school. The fifth-year junior has a year of eligibility remaining but could opt to declare for the NFL Draft.
"Definitely still evaluating things," he said Sunday, adding that he'll get home to Louisiana for winter break in about 10 days. "I have a week of time to gather information and I'm still hanging out with my teammates and not thinking about it too much. The season just ended, so I'm just taking a little time to relax and take care of school and everything."
Depending on Lee's decision and progress made with 2018 recruits, Frost and his staff could also explore the possibility of adding a junior college transfer or a graduate transfer essentially any time between now and the beginning of fall camp. 
Be the first to know
Get local news delivered to your inbox!