Did you do a double-take when Nebraska's tourism group unveiled its new slogan, "Honestly, it's not for everyone," late last year? 
The Nebraska football coach, speaking Wednesday at the Lincoln Chamber of Commerce's annual luncheon at Pinnacle Bank Arena, poked some fun at the tagline. He also pointed out a parallel to his Husker football program. 
Frost was outlining to a record chamber luncheon crowd of more than 1,100 that almost no football program outside of NU decades ago has put together a sustained run of national dominance without being located near major recruiting areas and big cities. 
"That presents a challenge for us," Frost said. "As a quick aside on that note, I've been around Nebraska my whole life and I do believe Nebraska is the good life. The Nebraska Tourism Board, you guys have probably heard this, have adopted the slogan, 'Honestly, It's Not for Everybody.' That doesn't really make much sense to me. Some of the people who decided that are probably in the room, and I apologize." 
He pressed on with a smile. 
"I'm not sure that slogan's going to help us in recruiting," he said. "It's like having a restaurant saying, 'Our food's pretty good sometimes and some people like it.'"
The crowd laughed. And so did Frost. Then, he outlined how the Husker football program isn't for everybody, either. 
"When we're out recruiting, some of the kids that want the glitz and the flash and the glamour and the B.S., honestly, they're not interested in Nebraska," he said. "What we end up with is a bunch of kids that recognize the type of people we're building and the type of people we have in the state and … the opportunity they have to make themselves the best that they can possibly become." 
Frost also made his first public comments about new defensive line coach Tony Tuioti, who was hired officially on Tuesday to replace Mike Dawson, who left to coach outside linebackers for the New York Giants. 
"We did a nationwide search and identified the best guy that we thought would fit our family, and that's a gentleman named Tony Tuioti," said Frost of the former Cal defensive line coach. "We run a 3-4 defense, so a 4-3 defensive lineman vs. a 3-4 defensive lineman, that's kind of like Latin to Greek, so we needed someone who could speak our language, know our techniques, be a technician with that and also be a really good man." 
Frost also said it was a good move for the overall youth football talent level in Lincoln. 
"As a side note, he's got seven children, four of whom are boys, so someone's high school here in Lincoln is about to get a lot better at football," Frost joked. 
Frost said head strength coach Zach Duval sent him a text Wednesday morning to make sure he was prepared for the speaking engagement. 
It read, "Old Nebraska is almost back." 
Frost outlined the progress that his team has made in the weight room, saying the year-over-year gains include an average of 13 pounds of lean muscle mass per player on the roster, 100 pounds added on average to a player's maximum squat and 50 per player on the bench. 
Scott Frost at Lincoln Chamber of Commerce lunch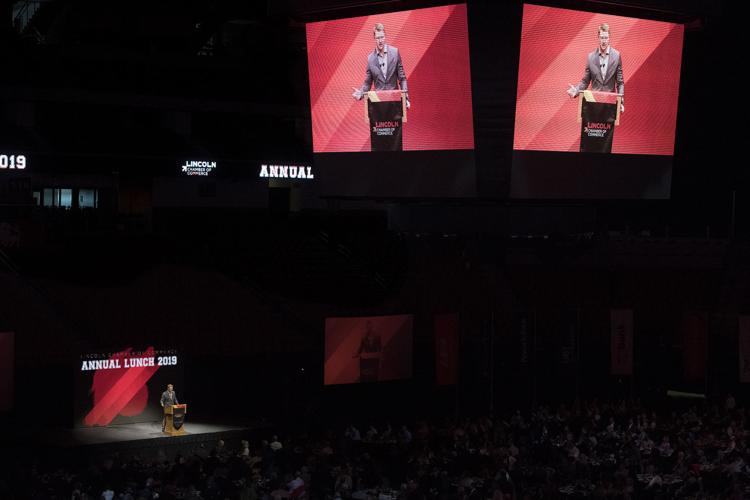 Scott Frost at Lincoln Chamber of Commerce lunch
Scott Frost at Lincoln Chamber of Commerce lunch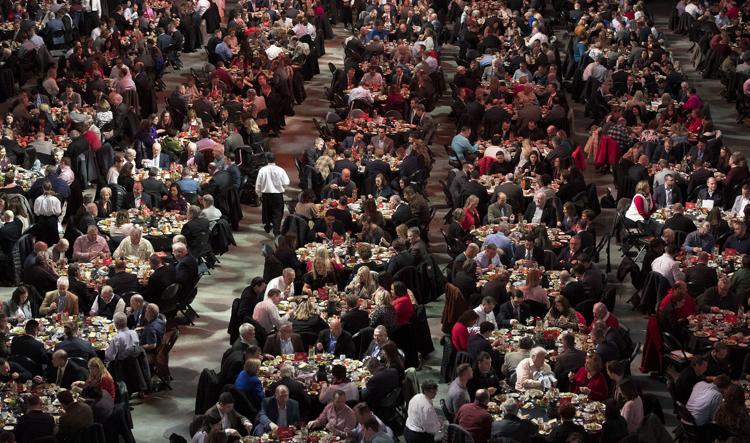 Scott Frost at Lincoln Chamber of Commerce lunch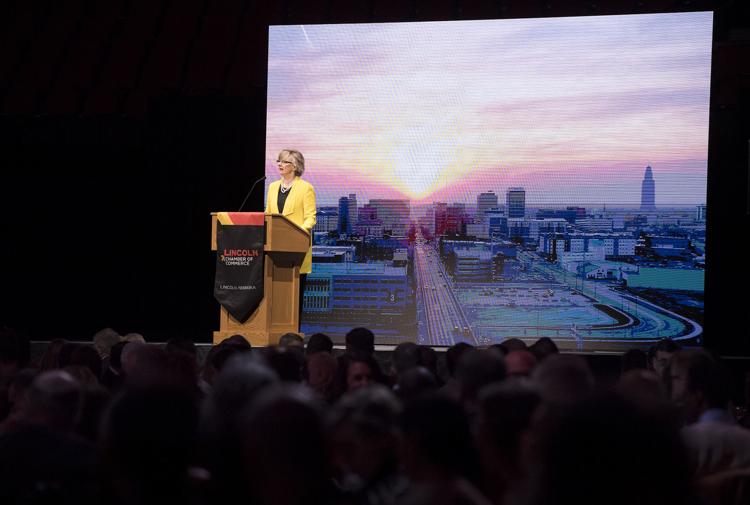 Scott Frost at Lincoln Chamber of Commerce lunch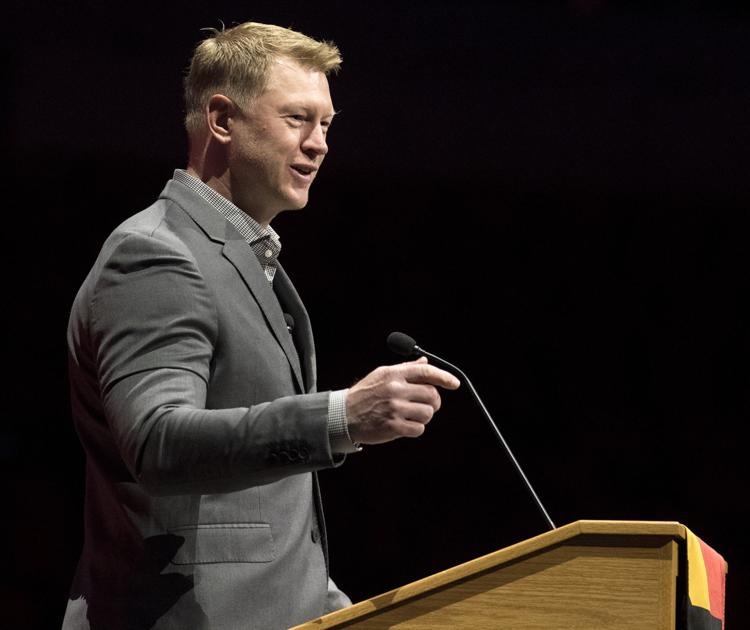 Scott Frost at Lincoln Chamber of Commerce lunch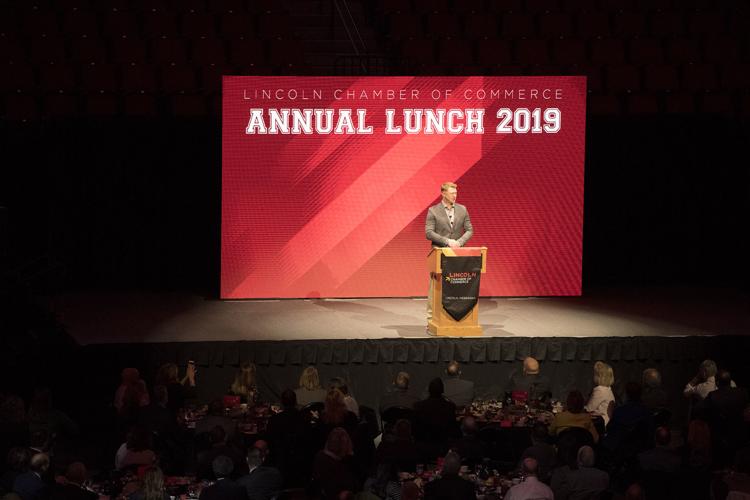 Scott Frost at Lincoln Chamber of Commerce lunch