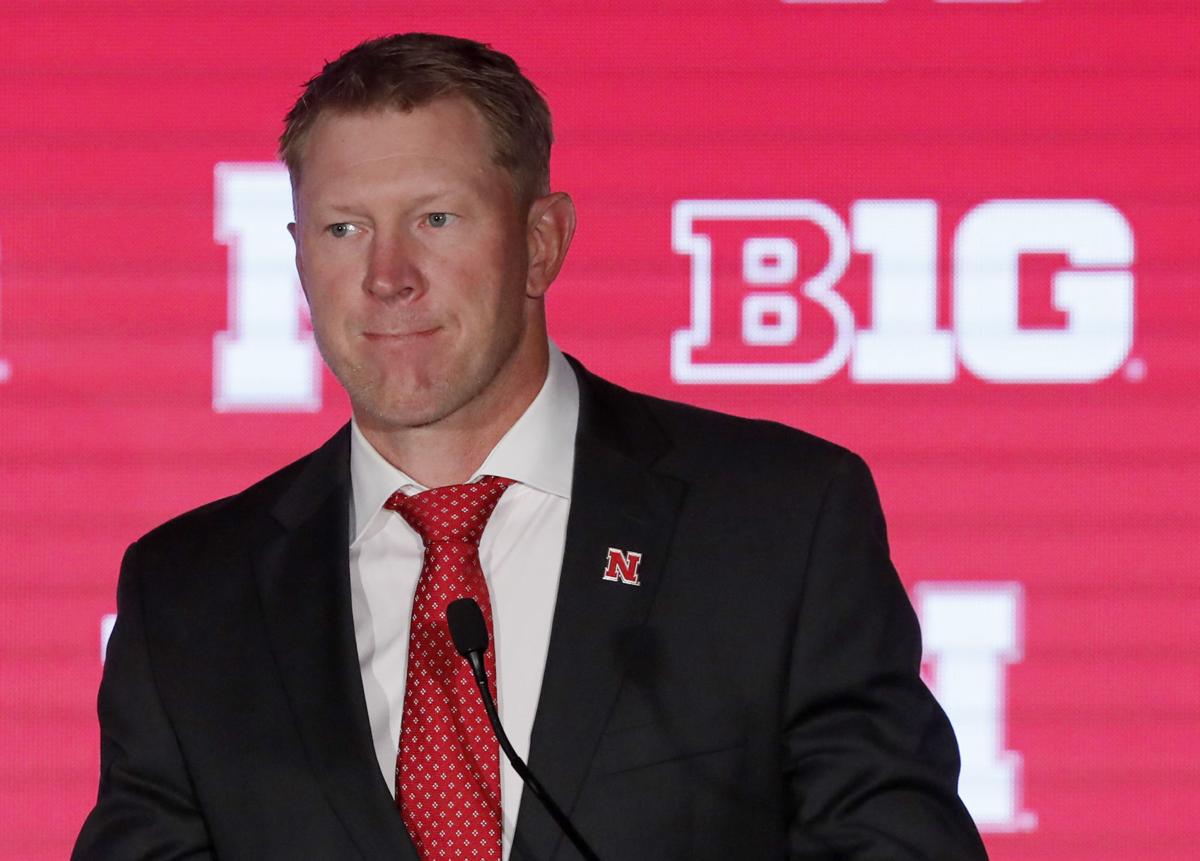 CHICAGO -- Non-stop flights out of Lincoln are rare enough, but Nebraska's media day contingent seemingly had it made Thursday morning. 
Mother Nature had other ideas. 
Husker football coach Scott Frost, NU's three player representatives and a few others had their Silverhawk charter jet diverted from Chicago-Midway to Peoria, Illinois, due to storms, landing there shortly after 9 a.m. 
"Spent a little time at a hotel in Gurnee selling shower curtain rings," quipped Frost, quoting the movie "Planes, Trains and Automobiles."
NU waited out the weather in Peoria before continuing on to Gary, Indiana, where the caravan landed just before 11 a.m. and hopped in a chauffeured SUV to make the drive north to downtown Chicago. 
You have free articles remaining.
Frost had to bump his news conference time from noon to 12:15 p.m., but otherwise everything proceeded normally from there on. 
Senior defensive lineman Khalil Davis said the flights featured some relatively serious turbulence. 
He and sophomore quarterback Adrian Martinez laughed through it. Senior linebacker Mohamed Barry, at least as Martinez tells it, did not. 
"Our stomachs would kind of rise," Martinez said of flying through the storms. "Mo, not to make fun of him, but kind of to make fun of him a little bit, he was a little bit scared. We were laughing and Mo was gripping the chair. 
"It was a little bit of a bumpy ride, but we made it." 
"Oh. No, I didn't (think so)," Martinez said. "Mo might have, but I didn't."